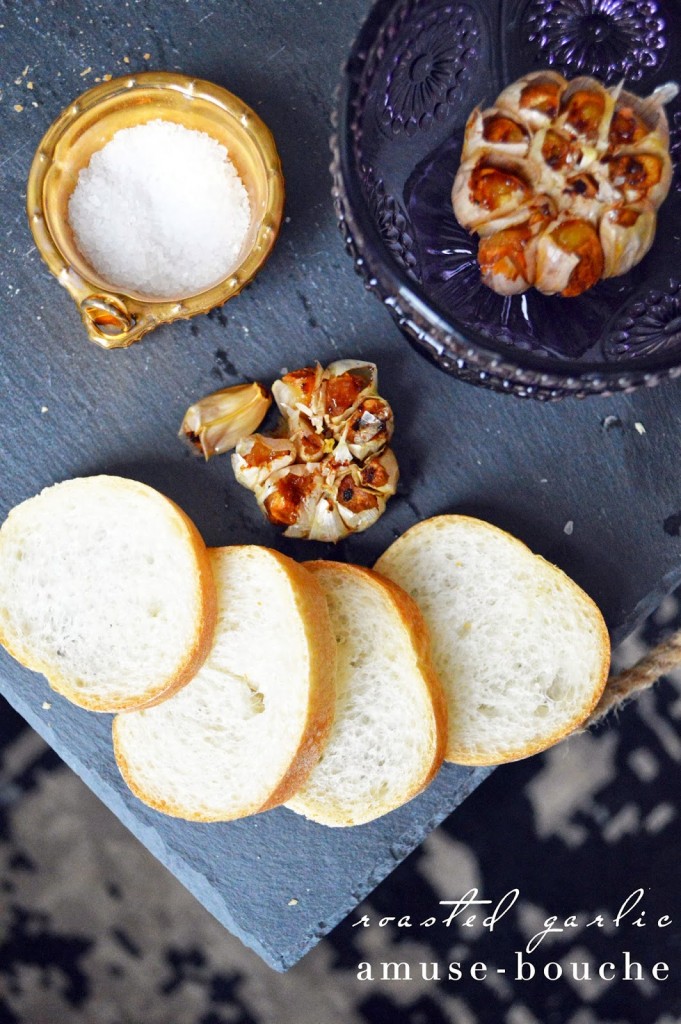 You may be tempted to judge me for what I'm about to admit; but I feel confident that we've created a "safe space" here at obf so, please, resist the urge. When E and I first made this roasted garlic, we consumed an entire head of it in under thirty minutes. Total truth. It's also true that we brushed our teeth repeatedly that night. But all worth it. The simple roasting recipe makes a great appetizer option. Not only is it the perfect spread for bread, but it adds great body to a sauce. The bonus of it all is that, with minimal effort, your house will smell as though you've cooked for days in preparation. This amuse-bouche will make a big impression at your next dinner party (just be sure to have breath mints on hand). See full recipe below.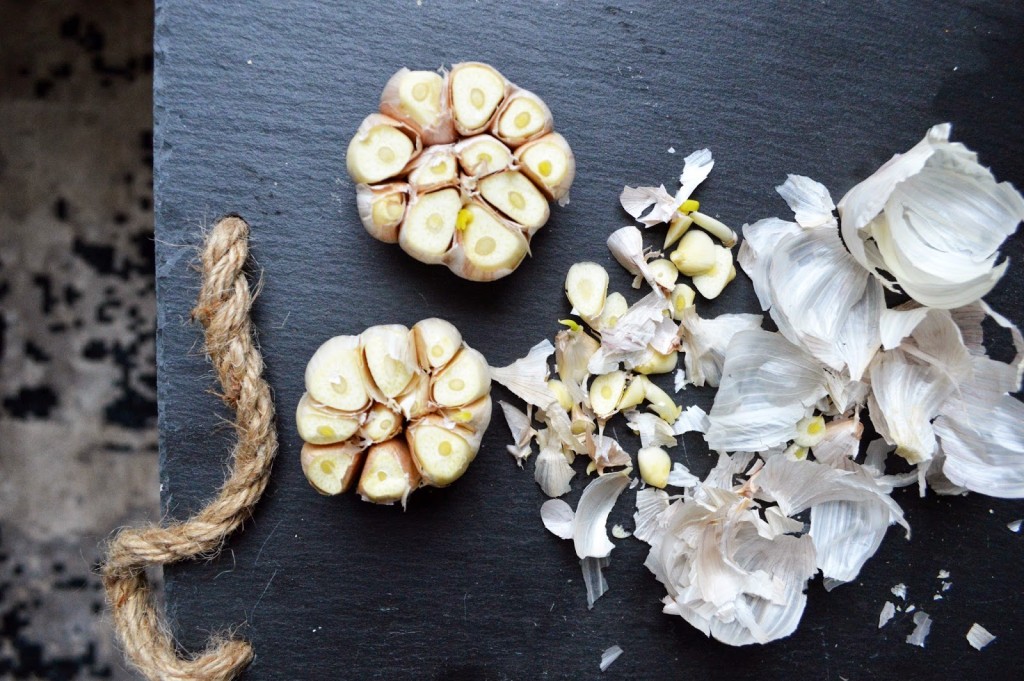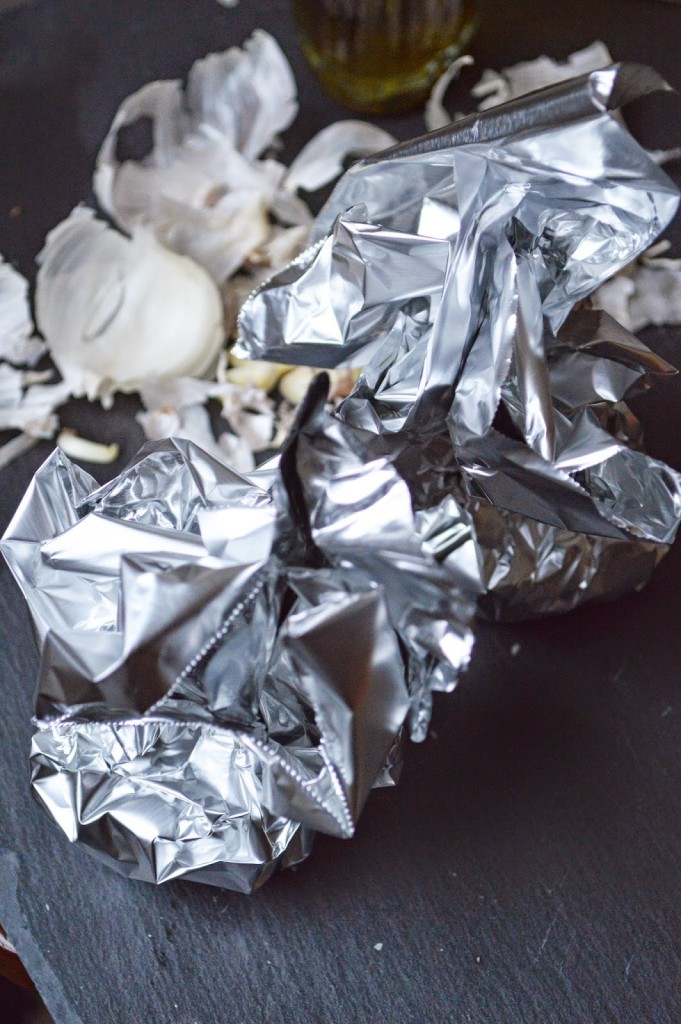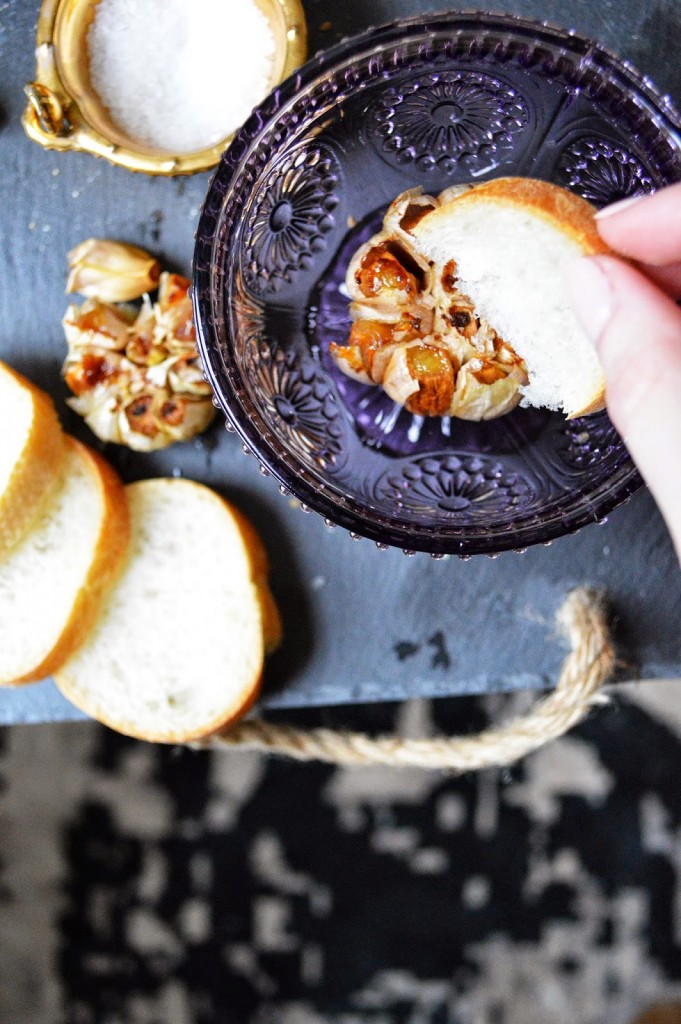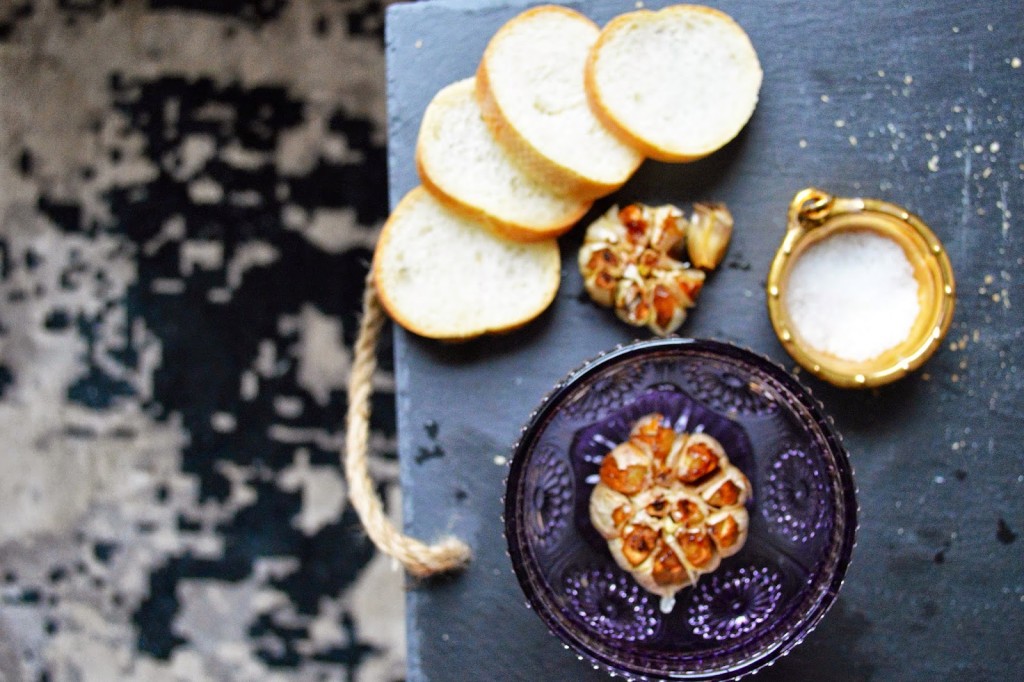 Ingredients:
1 head of garlic
2 tsp olive oil
salt
pepper
1 sheet of foil
Directions:
1. Preheat oven to 425F
2. Cut the top of the garlic head with a sharp knife just low enough to take off the tops of the cloves
3. Place the head of garlic on the foil sheet and sprinkle with salt + pepper
4. Drizzle olive oil over garlic head
5. Wrap the garlic head tightly in the foil to create a steam pocket
6. Cook for 35-45 minutes until caramelized on top
7. Remove from the oven and let cool for 10 minutes
8. Squeeze garlic from the clove or remove with a fork
9. Spread on bread, use in a sauce, or garnish a delicious pasta dish!