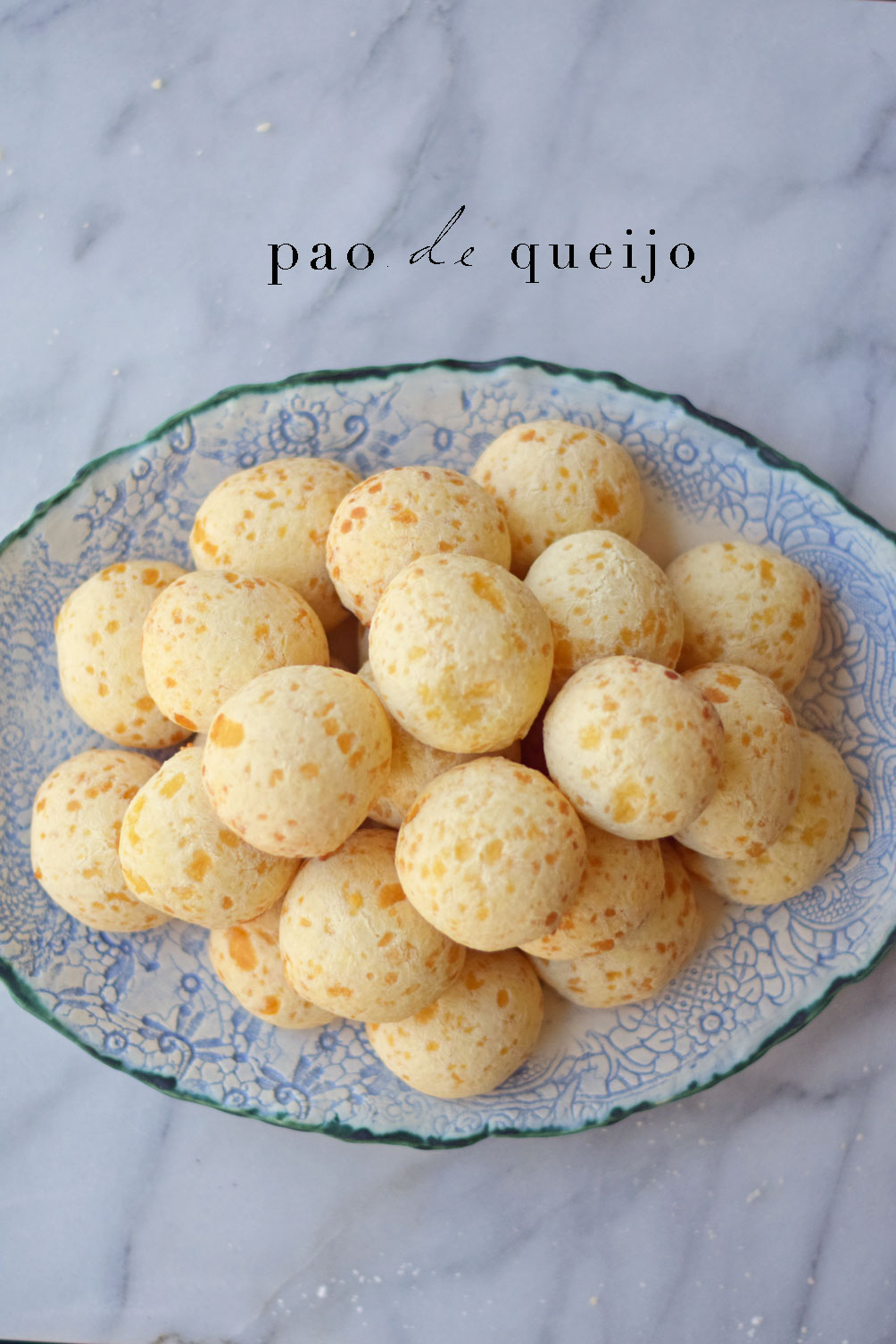 While all those athletes are hitting their peak stride in Rio, what could be better than eating your body weight in traditional Brazilian food? Enter, pao de queijo. This cheesy bread recipe pays perfect homage to the Olympics host country. It was my first time testing the recipe and foruntately they came out exactly as planned. Their ingredients list is short as are the directions. So I'm certain these will be making another appearance in our house before the summer games are over. See full details below.
---
Ingredients
24 oz of tapioca flour (also called cassava flour)
16 oz of shredded mozzarella
8 oz of parmesan cheese
1 cup of milk
½ cup of oil
4 or 5 eggs
salt
Directions
Preheat oven to 350F
Pour the tapioca flour into a big bowl.
Boil milk and oil together and pour into the tapioca flour. Using a stand mixer, knead well.
Add the other ingredients and knead until the dough is smooth.
Make balls (the size of a ping-pong ball) and place on cookie sheet.
Bake for about 25 minutes or until crust is golden.