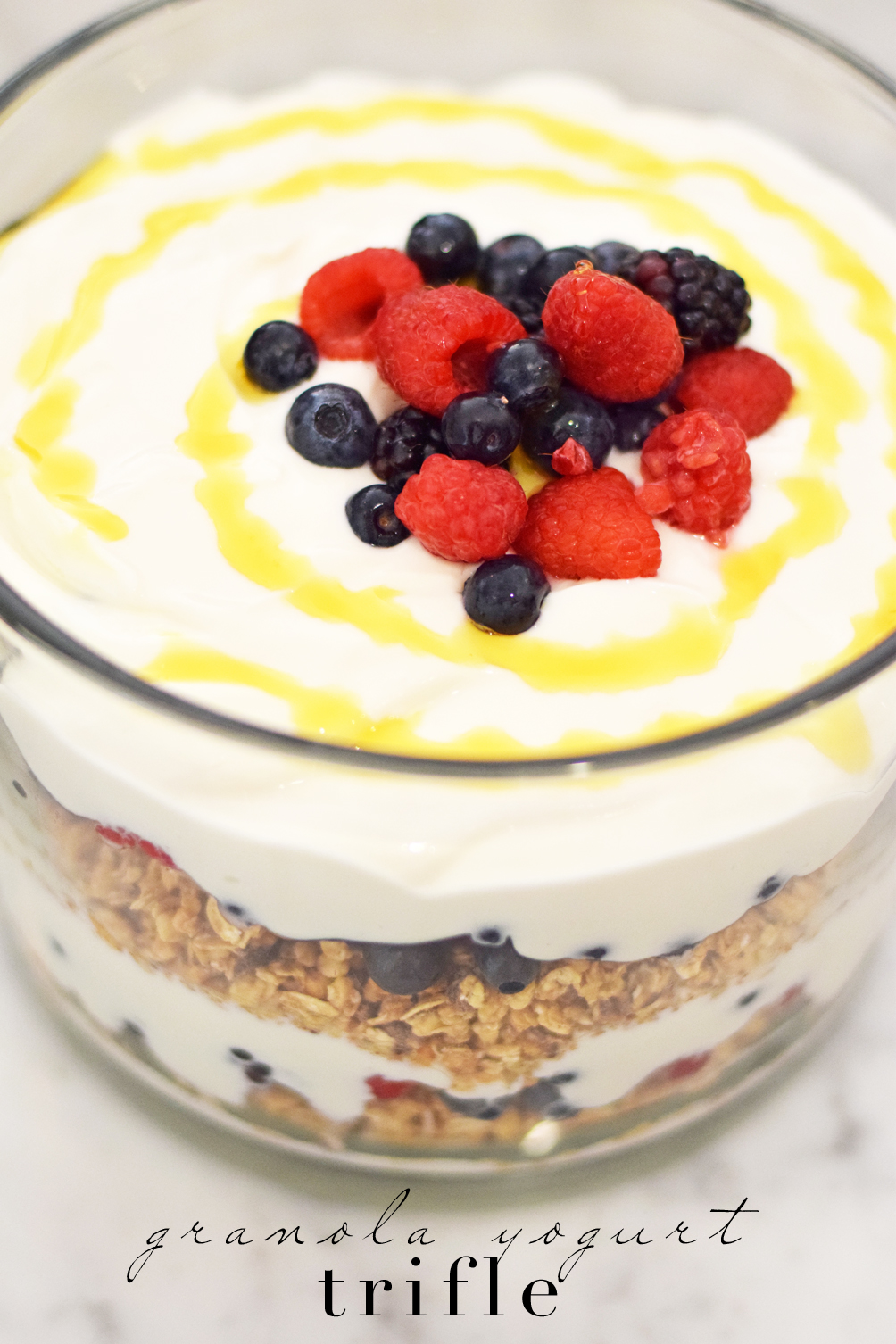 I'm not usually one to prefer parfaits. When the granola gets soggy and the berry color bleeds through the yogurt it looks like unappetizing mush. But I finally perfected a recipe that keeps each layer fresh and contrasts textures perfectly. This granola yogurt parfait was one of our brunch items a few weeks back. The simple assembly and beautiful finished product make it a great centerpiece on the table. And it easily shifts from one season to the next depending on what berries are in season. Also, I'm not known for always posting the healthiest recipes on here but two weeks in a row we're going for delicious + nutritious. See full details below.
---
Ingredients
4 c. vanilla yogurt (Greek works well since it's thicker)
3 c. granola
3-4 c. assorted berries
agave syrup to drizzle
Directions
Place a small coating of yogurt in the bottom of the trifle dish. If any smears on the side, use a paper towel to wipe away.
Top with two cups of granola. Then layer half of the assorted berries.
Repeat the first two steps for desired number of layers (just adjust quantities to suit your trifle dish/layering amount if altering this recipe).
Finish with a layer of yogurt, top with berries and a drizzle agave syrup.