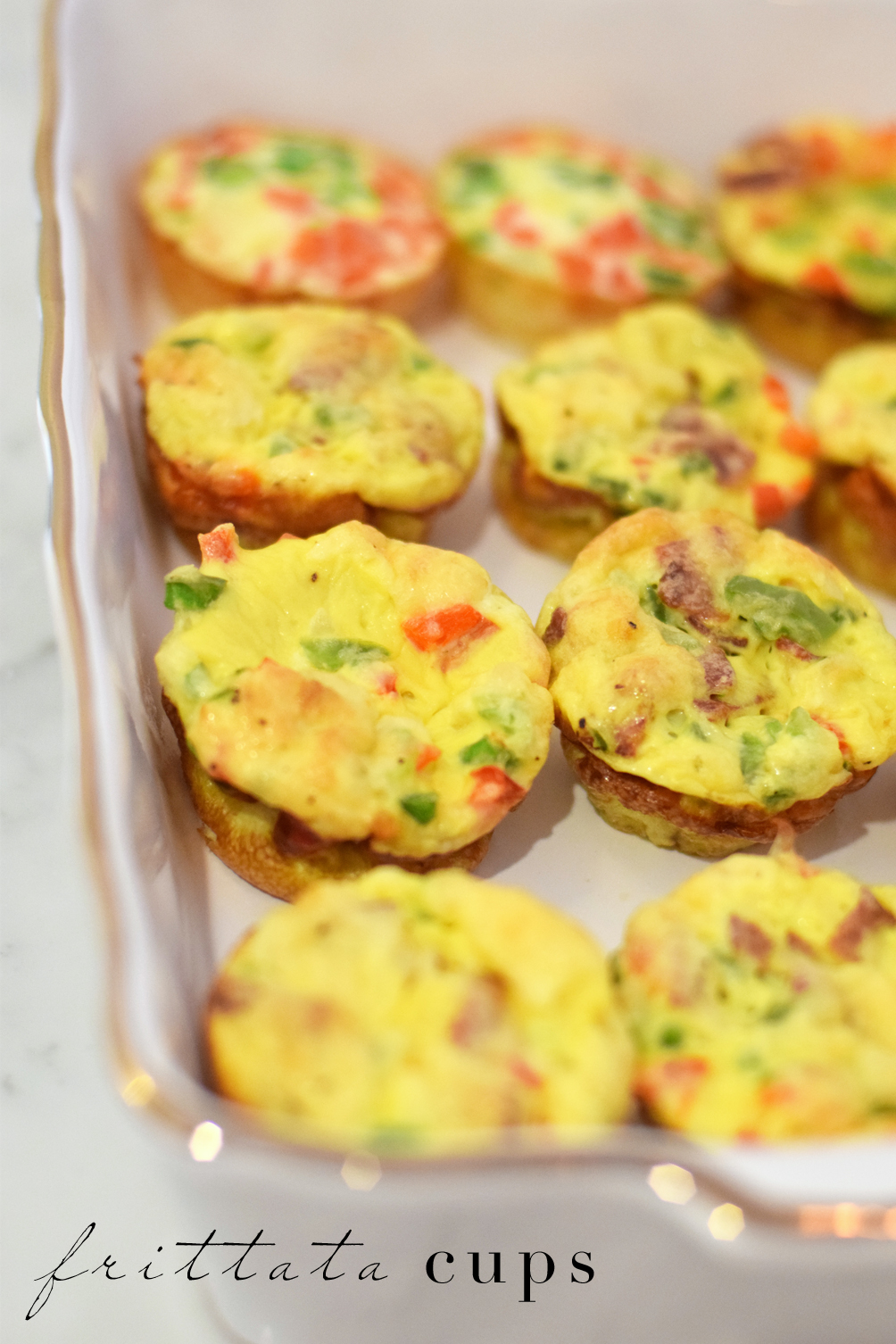 If ever there was a foolproof brunch recipe, this is it. And what I've learned over years of hosting is that anything done in advance is a win for both you and your guests. The less frantic you seem as the gathering starts, the more relaxed the whole party tone will be. These frittata cups are a simply delicious recipe for high-protein and low-maintenance bites. Plus, they're customizable to dietary needs. I've done an egg white version with no meats and piling on the veggies. But E is a major carnivore and doesn't take too well to that option. See below for full recipe details.
---
Ingredients
4 eggs
1/2 c egg whites
4 strips of bacon
1 green pepper, diced
1 red pepper diced,
1/2 yellow onion, diced
1/4 c shredded mozzarella cheese
salt + pepper to taste
Directions
Heat oven to 350F and prepare muffin tin with a light coating of oil spray.
Whisk together the eggs and egg whites. Season with salt and pepper.
Pour egg mixture into muffin cups, filling 2/3 of the way full.
Evenly sprinkle red pepper, green pepper, onion, and bacon across all muffin cups.
Top with cheese.
Bake for 20-22 minutes.
Remove frittata cups from the pan and serve immediately.
Check out Bite Size: Effortless Recipes in a Flash

by Foodie Editor at Mode