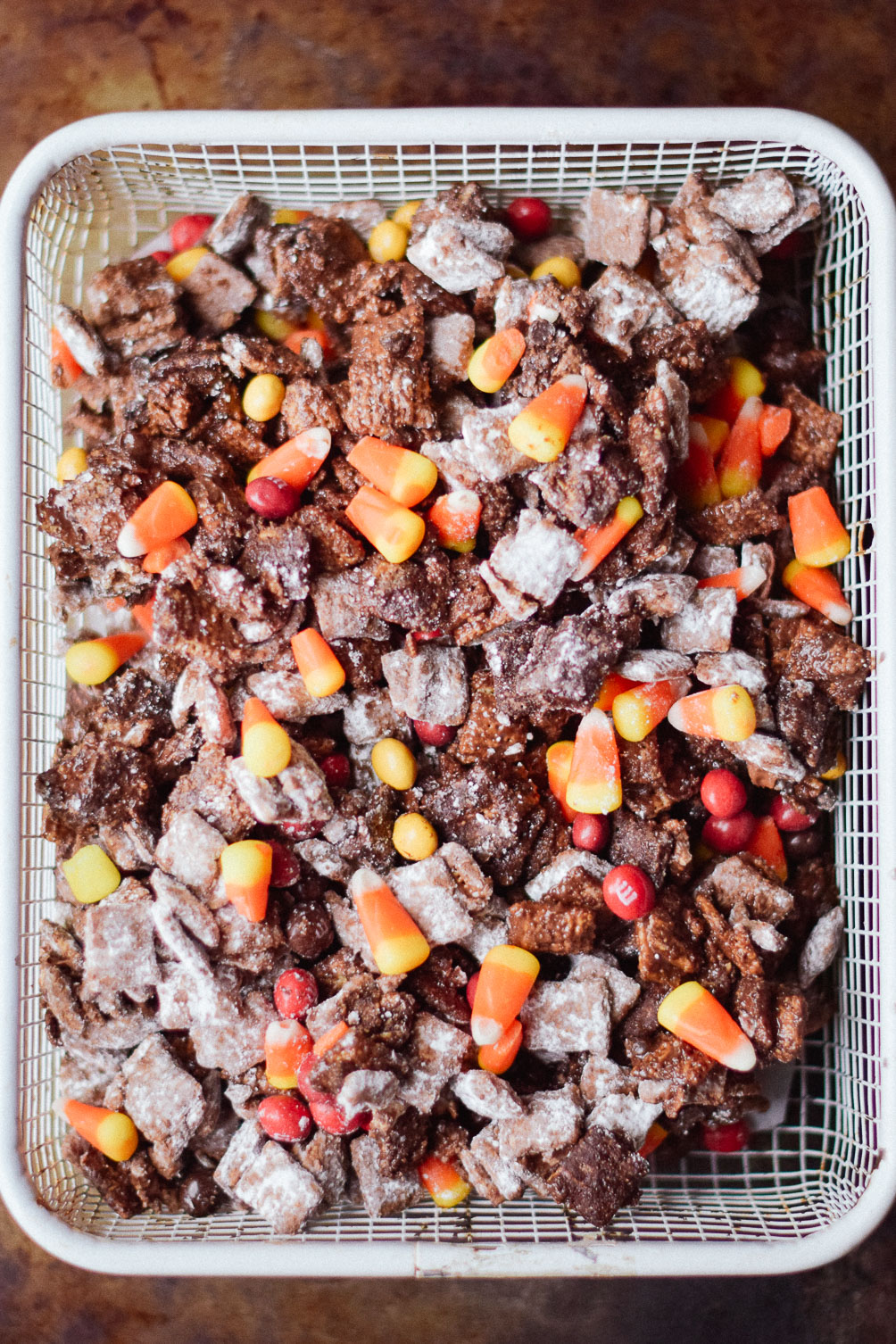 I don't always get ravenously addicted to recipes, but when I do it's because they're smothered in Nutella greatness. This Halloween puppy chow is scarily easy and perfect for a festive treat. Whether dishing at a party or packaging for trick-or-treaters, be prepared to double the batch because it's just that delicious. See full details below (and thank me later).
---
INGREDIENTS
10 Cups Chex Cereal (I used Vanilla for added flavor)
2 Tbsp coconut oil
1½ C Nutella
¾ C powdered Sugar
¾ C chocolate cake or chocolate brownie mix
2 C halloween m&m's
2 C candy corn
DIRECTIONS
Divide the chex cereal into two bowls
Place the powdered sugar into one large plastic zip close bag
Place the brownie/cake mix into one large plastic zip close bag
Place the coconut oil and Nutella into a microwave safe bowl. Microwave for 30 seconds. Stir. Microwave 30 seconds, stir until smooth.
Pour the nutella mixture evenly over each bowl of chex cereal.
Place one bowlful of cereal in the powdered sugar bag, and one bowlful in the chocolate mix bag.
Shake each bag until thoroughly covered.
Pour the mix onto paper towels to rest.
Combine the candies and sugar coated chex mix and toss.