My mother told me when I was younger that one of the best ways to prepare yourself for the day is to wake up and "tie on your sneakers". Such a simple act gets your brain and body ready for things ahead. If I have slippers on my feet all I will want to do is sit and watch the Law & Order SVU marathon; on the other hand, with "tied-on sneakers" I am immediately in ready mode.
Okay, I have realized over the years that sneakers really aren't my first choice. So, instead, other wardrobe pieces act in their place. Blazers are one of those simple, "tie on" upgrades to any outfit. Often in the professional world they get the stigma of being "work attire". But, oh, the blazers can be so much more! This sleek Calvin Klein addition gives an otherwise relaxed ensemble its refined edge. Layered with a soft J.Crew tee and cozy Lucky Brand hoodie, I am ready to face the chores, tasks, and errands of my day head-on.
Here's to another day of "tying on my sneakers" and being productive!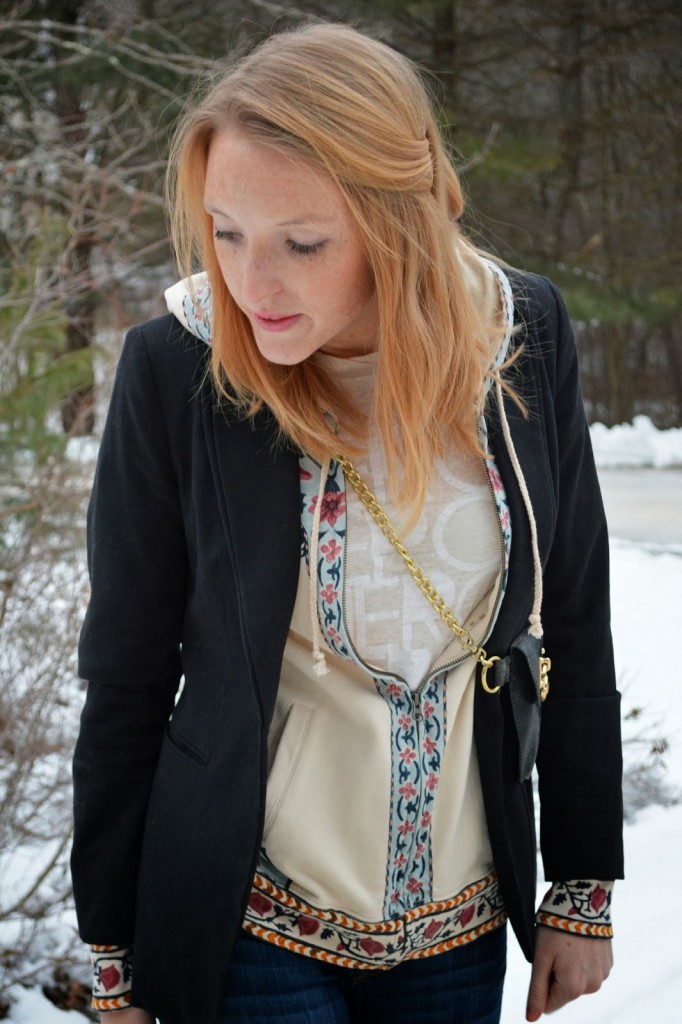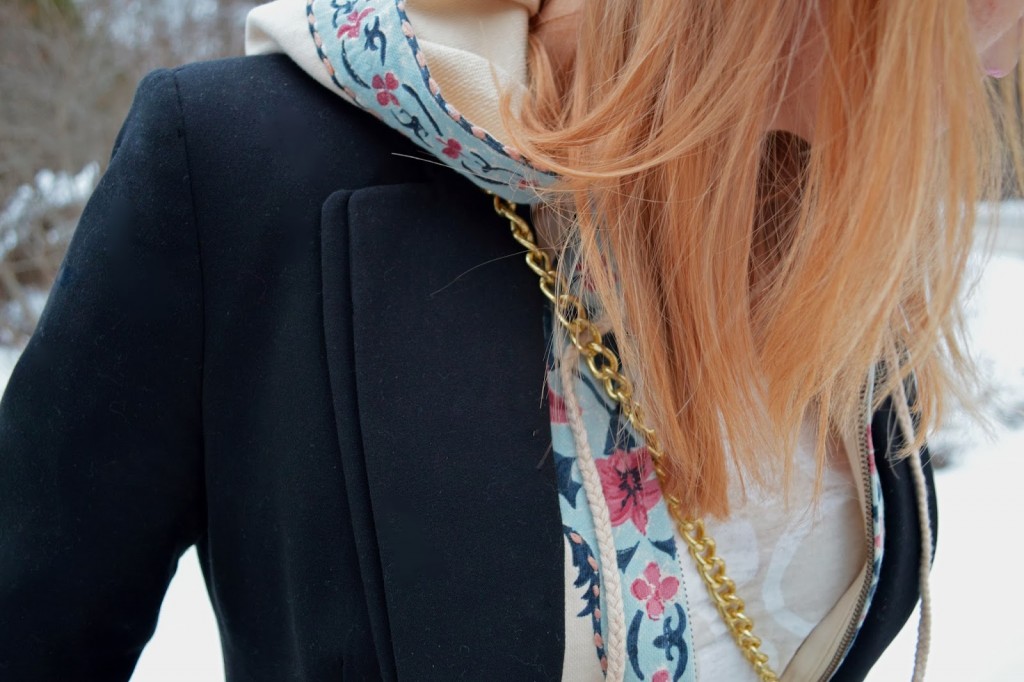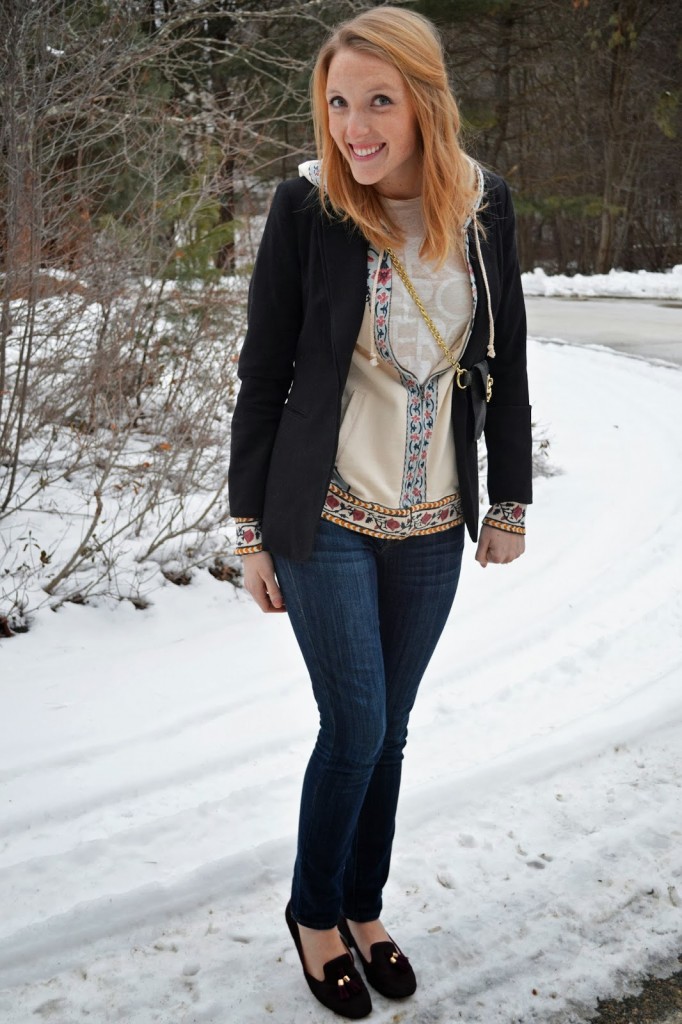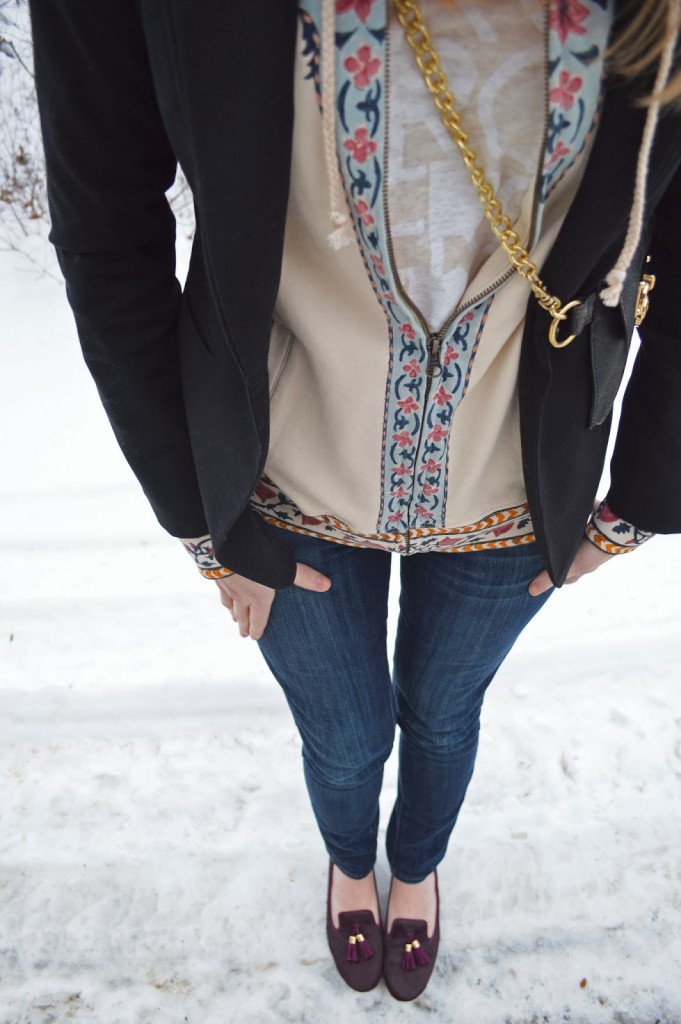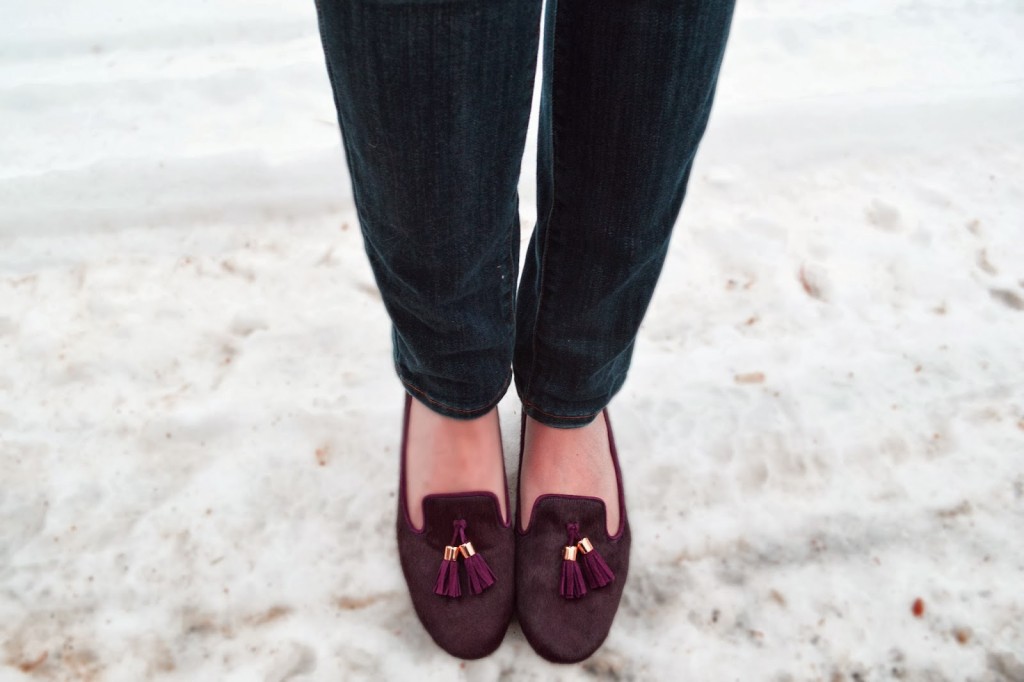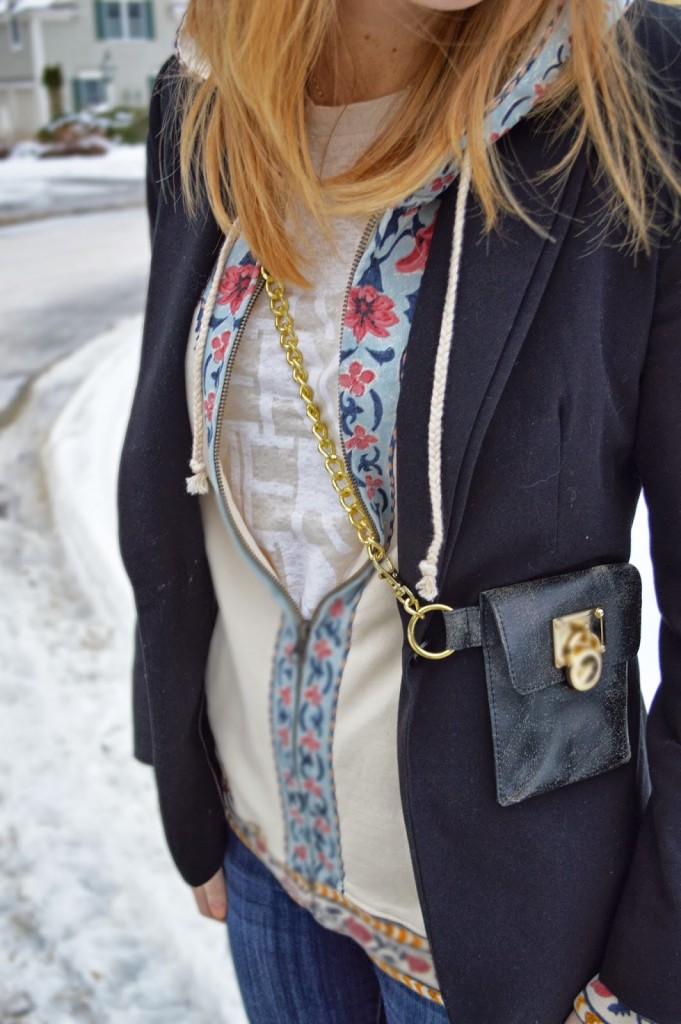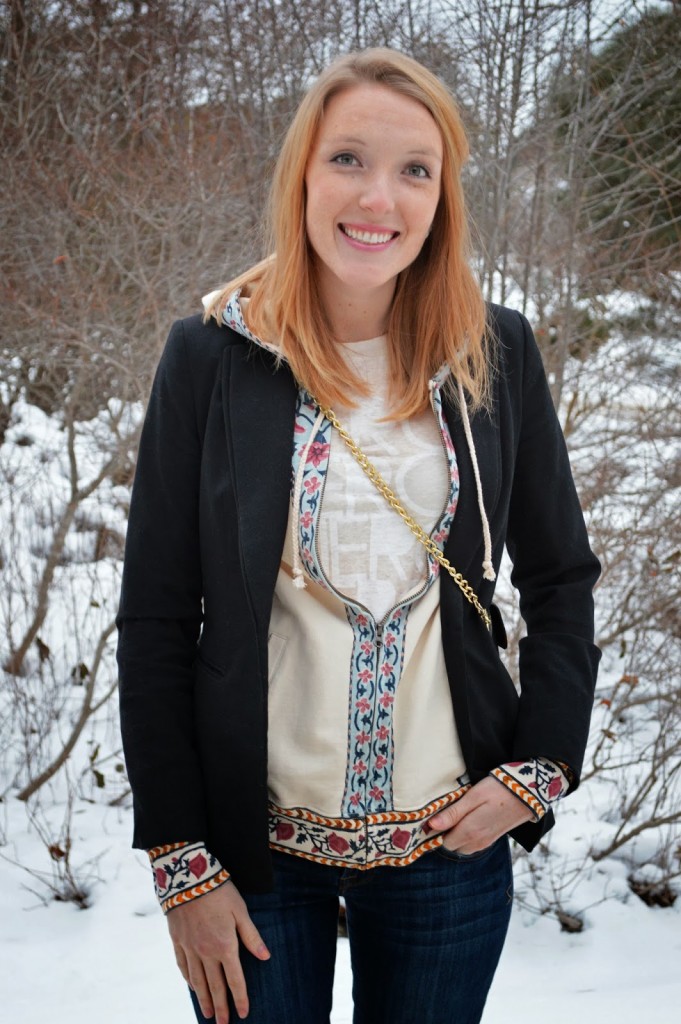 Congratulations to AdoreMe giveaway winner, Keatyn Bergsten!
Just in time for Valentine's Day, you've won the gorgeous lingerie set of your choosing.
Pop on over to www.adoreme.com and meet your match!