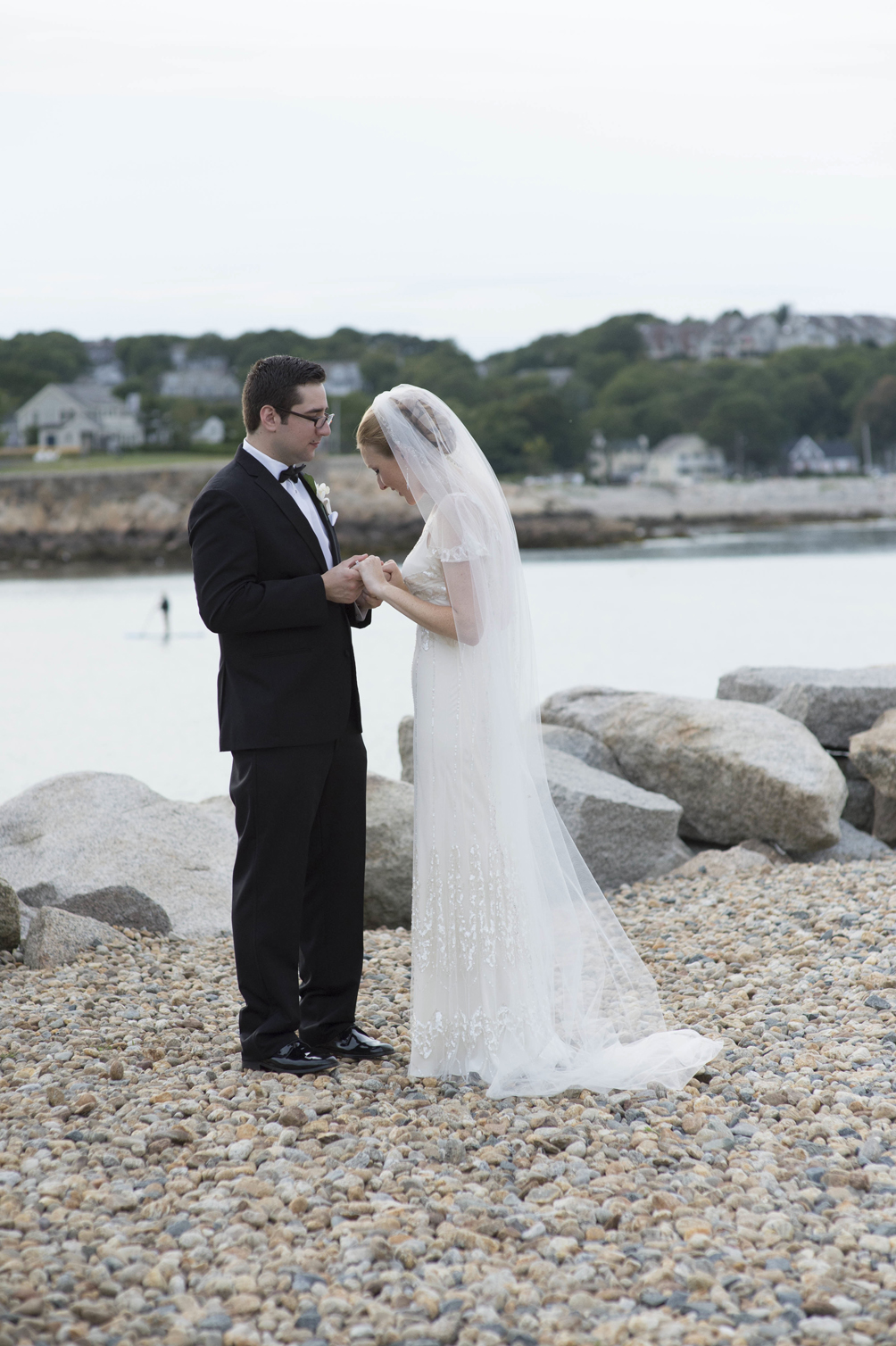 Yesterday was our two year anniversary. We spent the day in Maine scouring the outlets, getting E his lobster roll fix, and taking in some ocean air. It was so perfectly simple and just the day we wanted for reflecting on how far these years have brought us. And just to show you some of our behind-the-scenes learning and laughing in marriage, we separately answered the following questions. Happy beginning of a shorter week!
---
What's one thing that will always cheer the other person up?
L: Can I pick two? I'm gonna pick two. Because there are different types of cheering up, so I have to react accordingly. If E's just had a bummer day and feeling frustrated, I cook. He's always appreciative of a full belly and tall glass of wine. If it's a different, maybe deeper moment of sadness, I'll throw on a Pandora station and sing. He tells me the first time he knew we were meant for each other was when I was singing, so that's a soft spot for us.
E: Our kitties! Leslie always gets happier every time she sees koala and georgie, especially after a long day at work or any significant time away. It really does make a difference having something cute and furry to come home to.
What phrase/sentence does the other person use most often?
L: Oh my goodness, E does this thing where before he asks a question he says, "But my question is…" I don't even know why that's necessary but it occurs in most conversations. It's like he wants to announce what's coming next. I try telling him I'll know it's a question by the tone of his voice, but so far that hasn't worked. So at least I'm always fully prepared for his inquiries when they come.
E: So I can't think of a specific phrase Leslie says most often but whenever she uses the word "wicked" to describe anything I always have to give her a hard time. It is definitely a New England phrase and one that I'd never heard of growing up on Long Island.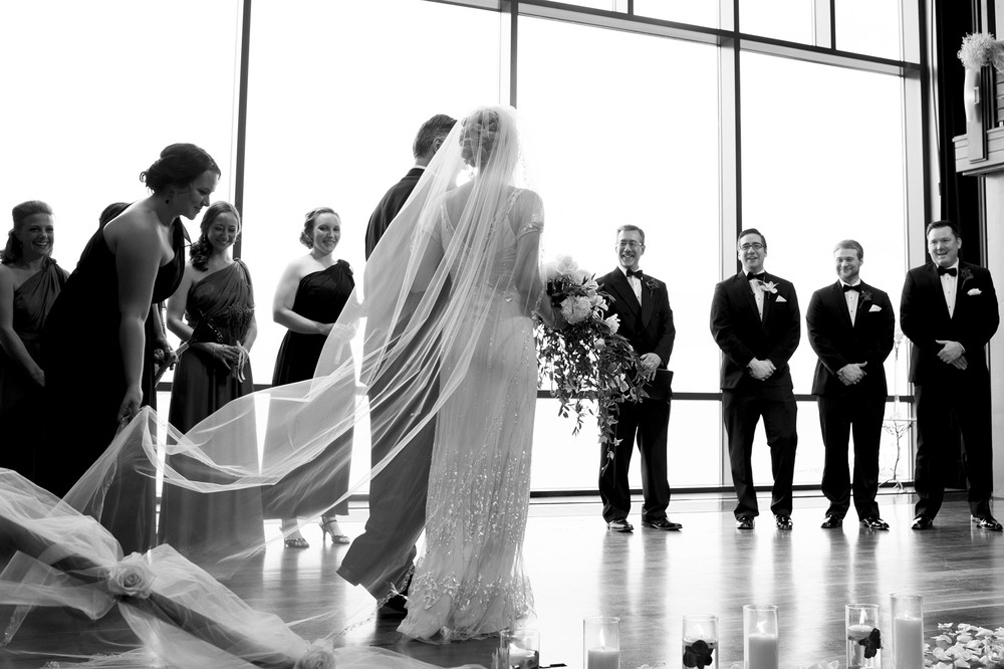 Your favorite outfit the other person wears?
L: E wears a full suit to work every day. So I see him in that 'fancy' style most often. But on Saturday's he usually wears some variation of a more basic look with loafers, jeans, and a broken-in tee. And that I love. It feels relaxed, comfortable, and sets a sweet mood for whatever we're doing.
E: The little black dress she wore on our honeymoon. Enough said.
One chore the other person does because they hate it less?
L: When we got cats, I really thought the kitty litter task would fall to me. I'd had lots of cats growing up and was mentally preparing for it. Turns out, I really dislike that chore. So E graciously took up the unpleasantness and never complains about it. Not that this makes it any less gross, but it's so cute to watch the kittens trot upstairs after him. They get so excited to 'christen' the litter box as soon as he's done.
E: I have this weird habit where if I'm stressed or just a little wound up, I usually start cleaning. That could be anything from straightening our bedroom, to cleaning the bathroom or taking the garbage out. Whatever it is I have to create order. The one place in the house though that I can't stand to clean is in the kitchen. Dirty dishes and a cluttered sink are my least favorite things to clean, so Leslie usually graciously takes care of that arena.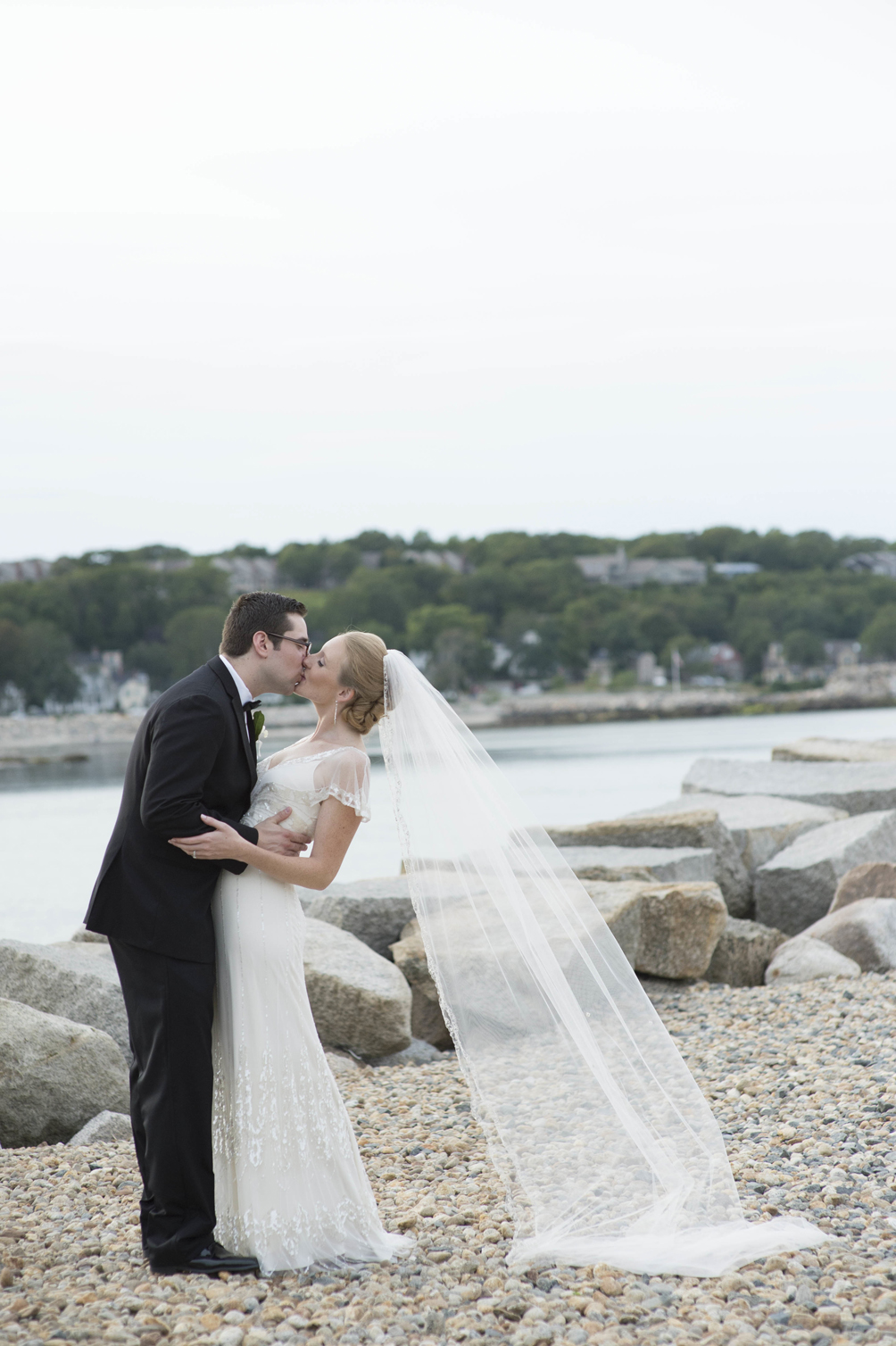 What is one 'bonus quality' about the other person you didn't know was there before marriage?
L: I knew E had a better math mind than me (to be honest, that doesn't take much). But I didn't realize how incredible he'd be with handling our finances. It's probably my biggest source of anxiety in adulthood. Yet he swoops in, organizes every expense, and even takes time to explain whatever I can't grasp. Now that we balance business accounts on top of personal, it's all the more incredible how adept he is in that world.
E: This may sound odd but I really never knew how devoted Leslie can be. I specifically use that word devoted because I think of how if Leslie says she will do something, she is absolutely committed to doing it. Whether that is work, or social commitments or a party of some sort, I am guaranteed she will devote as much energy as she can to make it perfect.
Something you don't see eye-to-eye on?
L: I would say five out of seven nights in a week I'll beg E to let the kittens sleep with us. He refuses to leave our bedroom door open for them. (They bite your lip one time in the middle of the night and all the sudden it's forbidden!?). Well, I make sure he's the one to put them outside the room when we're ready for bed. That way, they know it's not my choice. Also, I almost cried the one time I had to be the one to shoo them away. Never again.
E: Idea of rest. For me rest is exactly that, a time to do absolutely nothing. For Les, it's a time to catch up on social media, workout, or plan ahead for the many upcoming items she has scheduled. I'm the person that needs to rest after planning how I'm going to rest that week.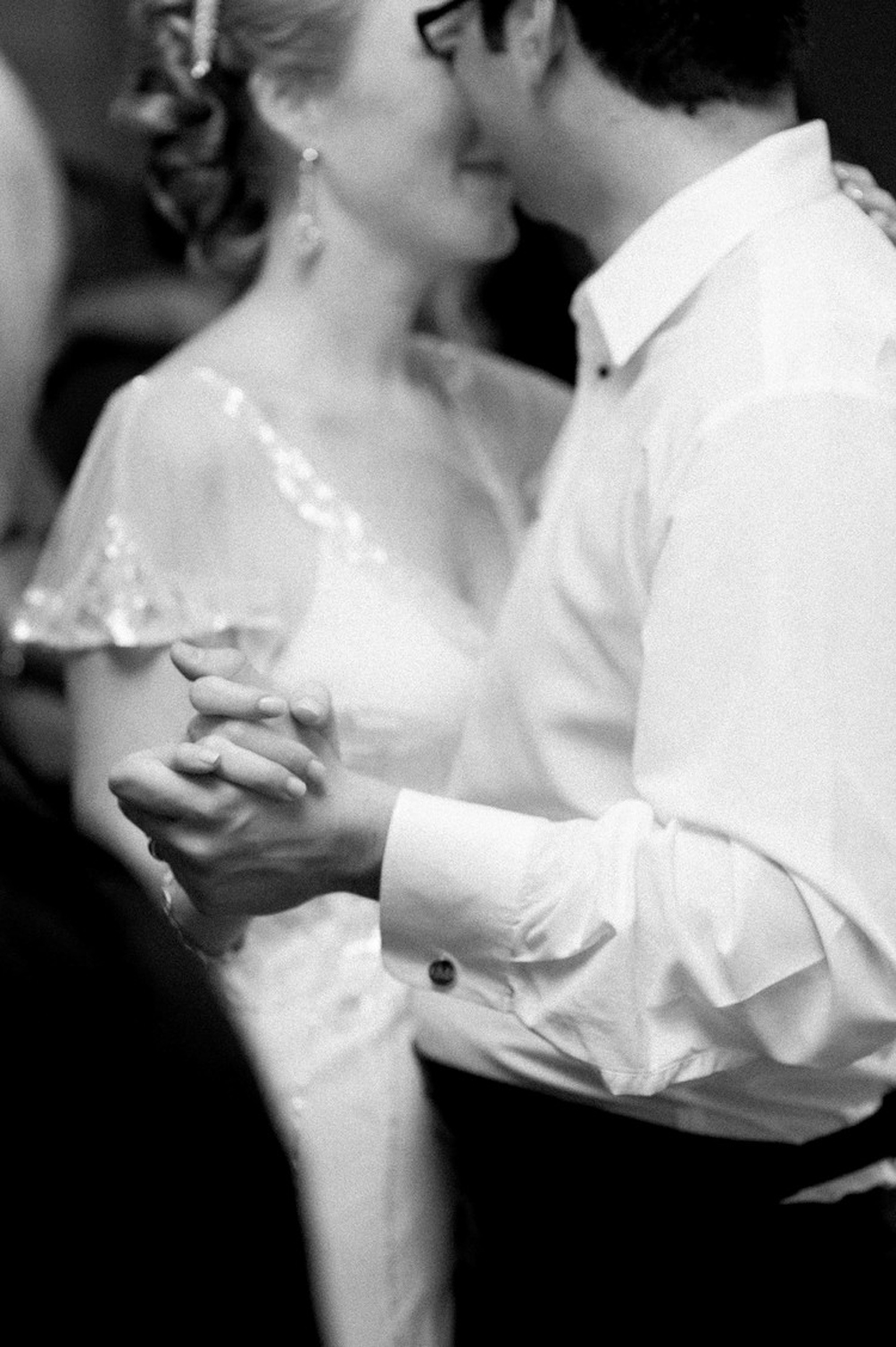 What's one predictable thing the other person does that you love?
L: I'm always first awake in the morning. So whenever E gets up, he'll come find me, all sleepy, and do this one-handed wave thing. It's like he's clapping together his fingers and palm. It never happens at any other time and I'm fairly certain it's the result of a sub-conscious state, but I find the gesture completely adorable.
E: Breakfast in bed. Honestly, I never imagined how perfect that actually is on a Saturday morning after a long work week!
One thing you would tell our future kids about this second year of marriage?
L: If I could describe year two in one word, it would be 'settled.' Our first year of marriage was all about learning to live together, adapting habits, and figuring out new ways to communicate in a 24/7 life with one another. Not that we've learned everything or have this marriage totally worked out, but there's less anxiety about those things. It's less about reacting to one another and more about proactively seeking the kind of life we want to share.
E: You will honestly start to forget what life was like before marriage. It's so strange since only two of the past 25 years were spent married, yet I can't picture what life would be like pre marriage. I can sure tell you I wouldn't want to go back to my single days, that's for sure.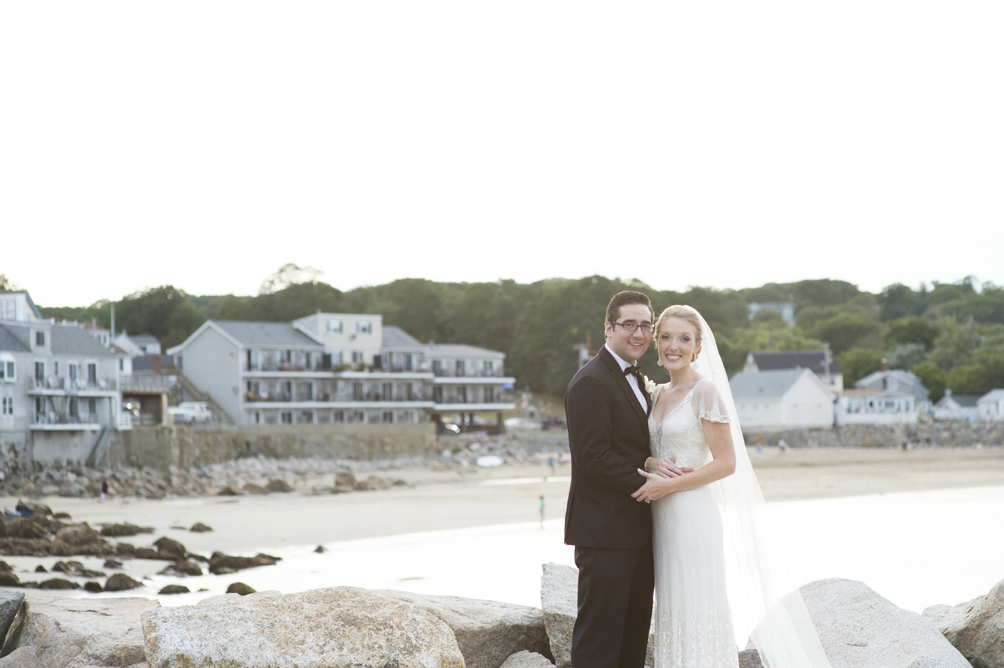 Two years out, is there one moment from your wedding that stands out the most?
L: When we got married, E already knew my family really well. So the transition felt natural. But I remember there was this one moment on the dance floor when I looked around and thought, "Now, we're family." Some big band song was playing when I hopped on the dance floor with my dad. Following suit, E sought out my mom from the crowd and boogied up next to us. In that one snapshot I suddenly felt so overwhelmingly grateful for my upbringing while at the same time so eager to experience a new future with E.
E: I will never forget the moment I saw Leslie walking down the aisle. If I close my eyes I can still recall those exact feelings of sheer love, joy and nervous excitement as I got to finally see my bride. Utterly beautiful and perfect, and a moment I will never forget.
Any bucket list items for year 3?
L: Hmm, I hope something travel-related doesn't sound too cliche. But here goes: we want to go international again. Besides our Mexico trip in year one, we haven't stepped foot on foreign soil in way too long. I'm feeling that itch to explore an old city or shop the authentic Christmas markets. Nothing's on the calendar yet, but we're keeping our eyes open for any 'can't miss' travel opportunities.
E: I think both Leslie and I would want to get into a routine of more active things we can do together, i.e. play more tennis, go for more walks along the water and venture on some nature hikes. Also, Leslie and I have a passion for travel; together we have been to over 10 countries and love to find excuses to keep exploring.
see our one year anniversary post here and the two picture sessions here + here | all photos courtesy of Katie Noble