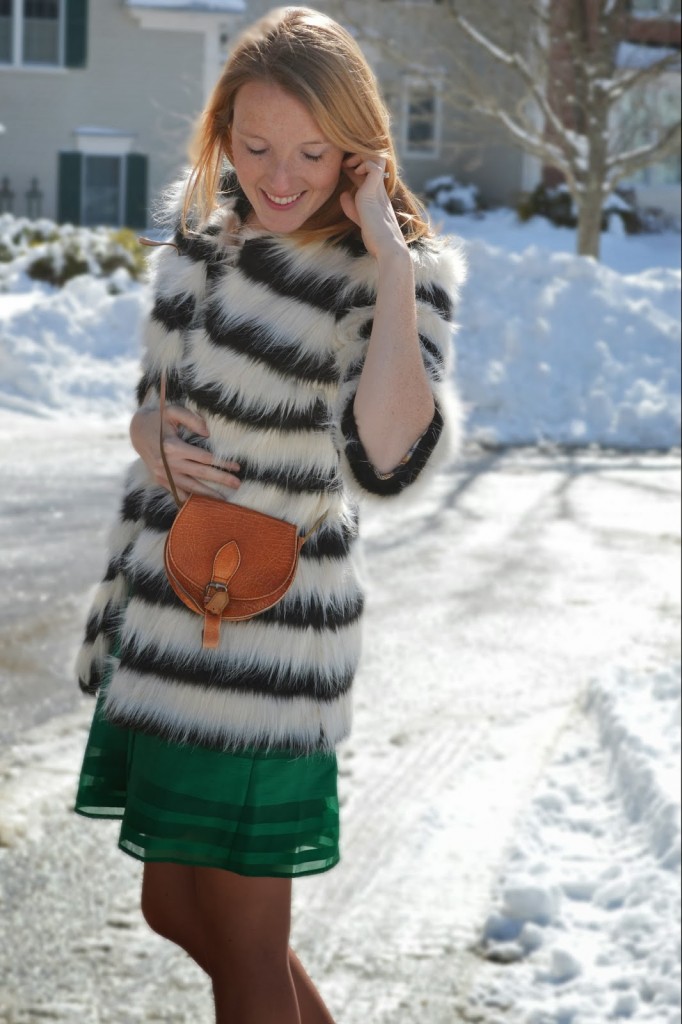 [oasap coat, Taylor dress, Nordstrom tights, Anne Klein shoes, Forever 21 crossbody (here from Asos), Bobbles and Lace necklaces (love this clover one)]
I debuted this oasap coat earlier (see the post here), but couldn't wait to give you another look at it. The lines and texture never get boring or overused. Today I paired it with the playful fit and flare dress by Taylor. The rich emerald color makes a perfect winter statement while the flirty skirt makes be sure it will be well-worn in the summer also.
I enjoy playing with the versatility of pieces. The coat that worked as a chic style over jeans now plays up the stripes of the cocktail dress. When I take risks and put uncommon patterns or textures together, I usually love the outcome. This outfit is one for the books (and perfect for a Tuesday pick-me-up).