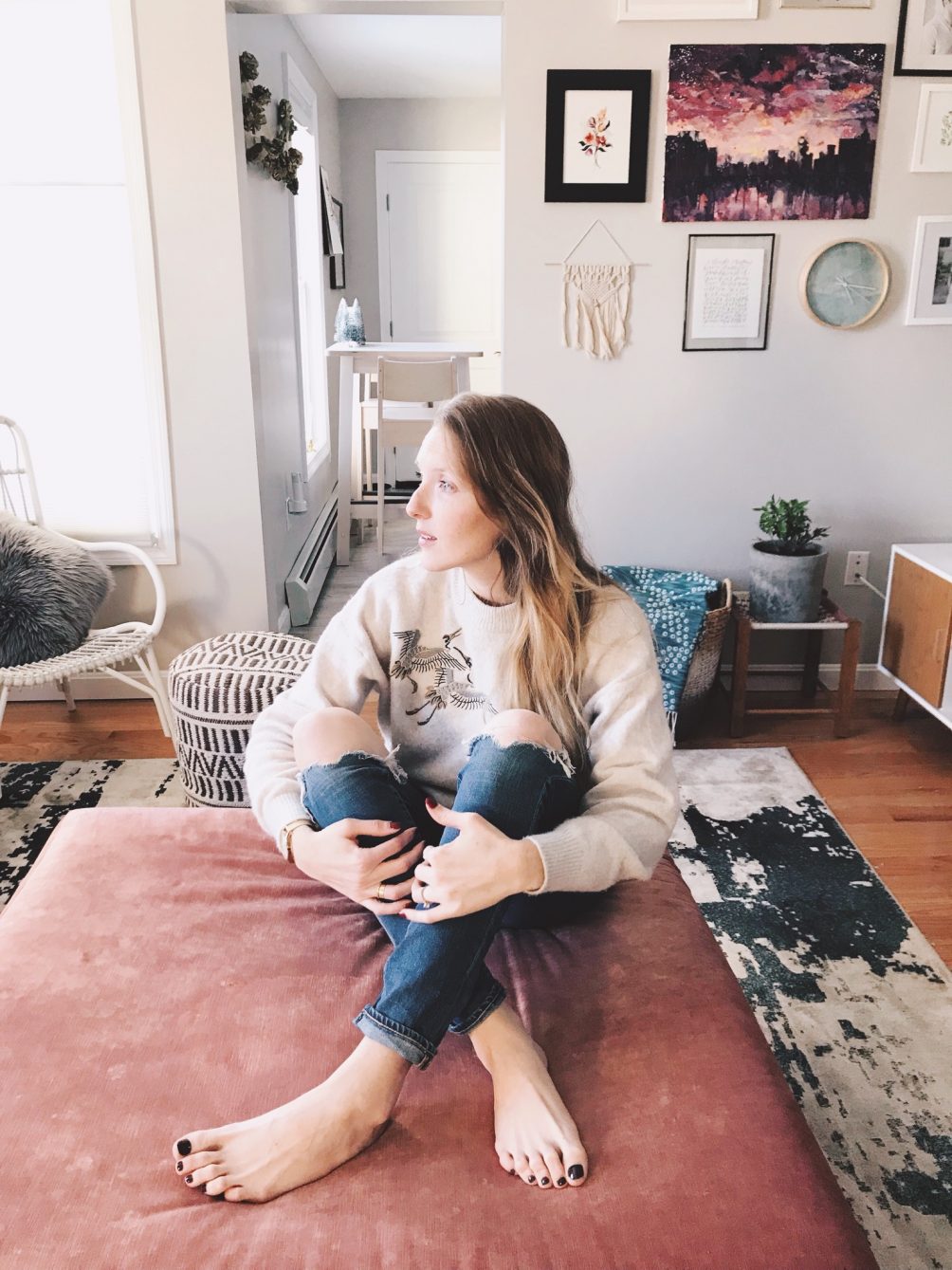 Following up on my post from Wednesday, I am thrilled to introduce this new focus for 2018. Throughout the year I'll be delving into four dimensions of self care: body, mind, spirit, and relationships. My goal in prioritizing these four areas of wellness is to encourage a healthy, balanced lifestyle. I'll rotate through the topics and focus on one per week each month. Below is a quick overview of what I'll be covering. If you have specific areas within these four dimensions you want me to address, feel free to suggest!
---

Ever since having Colton, I've felt a strong urge to share this part of my life. Most recently, that came in an interview with my personal trainer. But I want to expand our look at the 'body' into nutrition as well as overall wellness. This will encompass what we put in our bodies, on our bodies, and how we strengthen our physical person.

As young kids, my parents made my siblings and I aware of personality differences (after all, they had five kids and we were all pretty strong-willed). I even attended training to become a certified behavioral consultant during high school. That education still comes in handy every single day. So it's a strong passion of mine and something I'm eager to talk about. Understanding what makes us 'tick' from the inside out instills confidence.

Under the 'spirit' category I'm going to be exploring various ways of nurturing our souls. I'll begin by looking at different virtues and how to practice them daily. It'll be a way of examining our 'self' and how we relate or respond to the surrounding world.

This facet of my self care series is going to cover a host of different relationships. From marriage, to friendship, to motherhood, I'm delving into them all. We'll talk about maintaining healthy boundaries, fostering balance, and making friends.
---
But I'm really intending this to be a joint venture. If you haven't set goals for the year yet, you're not behind. I haven't either! I'm going to use these next couple of days to map out my objectives. Then, with each weekly topic, I'll be including a challenge. It'll be some habit to practice or small change we can make together. So be sure to share with me your progress or challenges–I'll be doing the same both here and on Instagram with #obfwellness.
I am truly grateful you're with me on this journey and look forward to spending the next twelve months growing together! xx