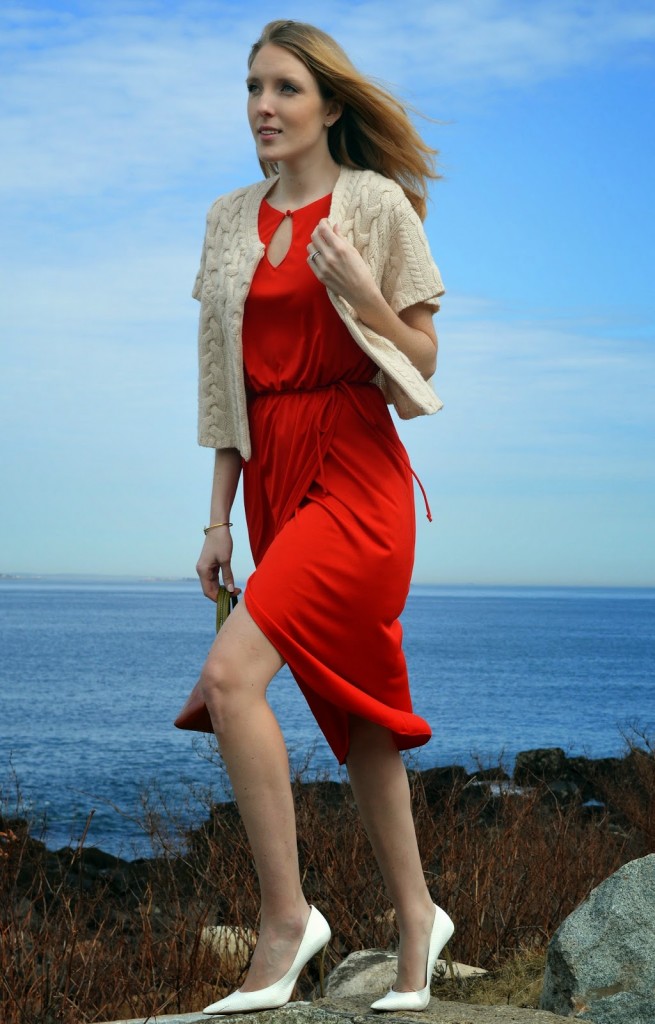 [vintage dress (similar here), BCBG sweater (open front version), Red Earth Trading Co. bracelet c/o, Italian leather bag (gorgeous Kate Spade option), Rock & Republic shoes (from Ivanka Trump)]
In the past two or three years there has been a widespread movement to "go organic." In other words, know what's in your food and where it came from; support local farmers. But what about clothing? How incredible could it be to know the origin and creator of a piece you wear? Okay, enter Red Earth Trading Co.
I told you all last week how I love discovering brands with passion and mission and, well, I hit the jackpot here. Founded in 2010, Red Earth Trading Co. partners with artisans in Uganda and Kenya to craft gorgeous pieces from jewelry to home goods. Not only are they providing jobs and promoting craftsmanship, they then turn around and reinvest 5% of every sale to sustain the artisans community.
I recently received my Liz Bracelet in the mail (perfectly packaged of course, so immediately I'm giddy). I knew enough to expect the gorgeous piece of arm candy; what I didn't know was that I would also receive a card of exactly who crafted this stunning bracelet. Truly, my heart jumped a beat. Holding a picture and reading a short biography of Raymond made this consumer experience unforgettable. Red Earth Trading Co. is fashion with a global mindset.