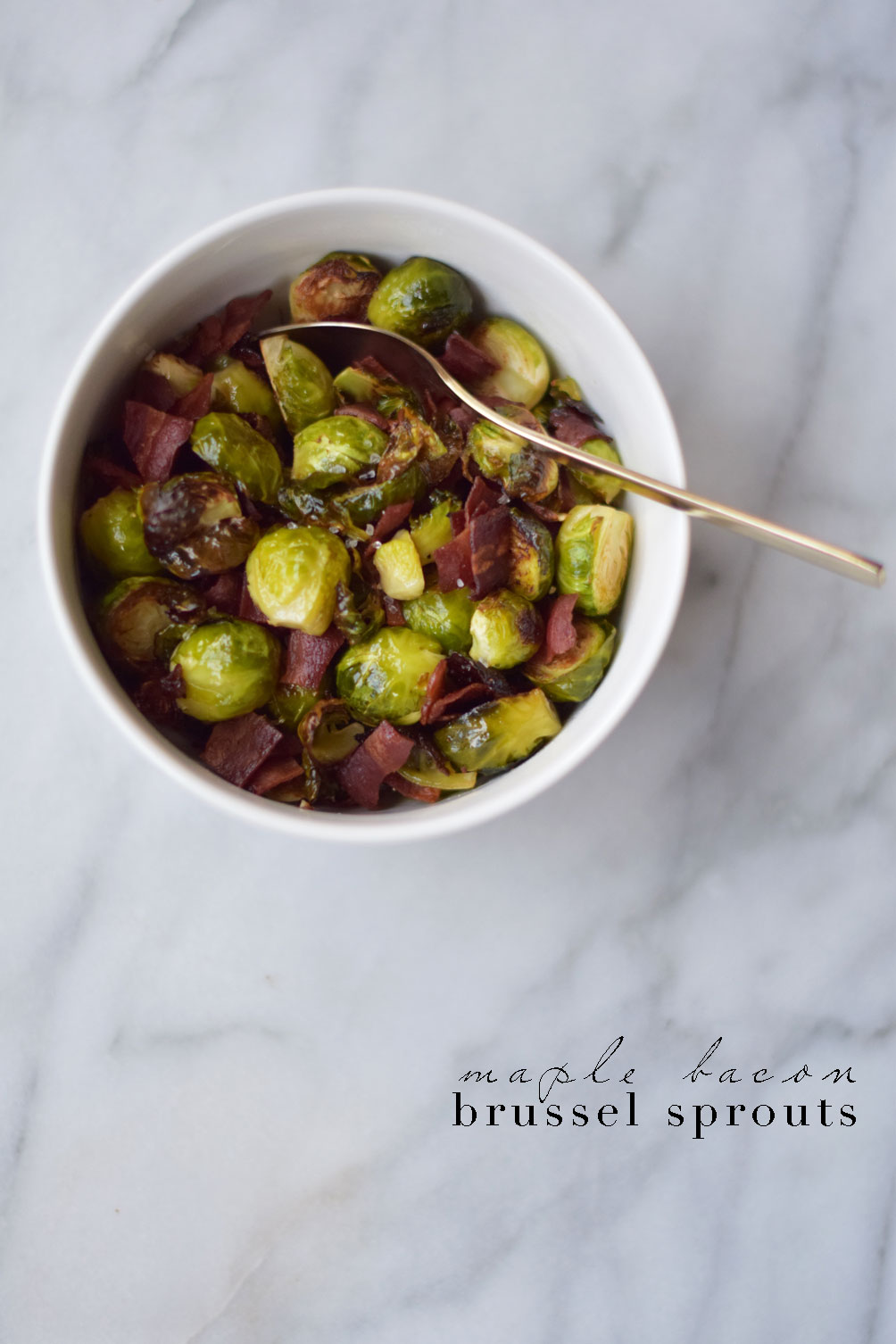 We tend to get into grocery ruts. Every week it's the same aisles, similar choices, and only slight variations. But recently I've been wanting to break that cycle. So my sister shared her amazing recipe for maple bacon brussel sprouts and it's totally changed our veggie game. Using turkey bacon and sugar free maple syrup keeps things in the healthy family while still offering great flavor. We've served it alongside chicken or just eaten for an afternoon snack. See full recipe details below.
---
Ingredients
1 package/stalk brussel sprouts
5 strips turkey bacon
2 tbsp olive oil
3 tbsp maple syrup
salt + pepper to taste
Directions
Heat oven to 425F.
Cut ends from brussel sprouts and slice in half, set aside.
Cook bacon in sauce pan, leaving it slightly underdone so it can crisp up in the oven. Dice strips.
Toss brussel sprouts in olive oil and season with salt + pepper.
Spread brussel sprouts + bacon in baking sheet. Drizzle with maple syrup.
Bake for 25 minutes. Season again with salt + pepper to taste. Serve immediately.