I keep my summer wardrobe uncomplicated. The outfits have to
be comfortable and transitional. I often wear multiple outfits a day, either
for work or errands or just because I'm fickle. I like finding pieces that
carry over from one look to the next. This trench is light enough to drape over
shorts and a tank top for daytime but elegant enough to add class to an evening
out. With a faded tan, I can be sure to have endless opportunities of mixing
and matching.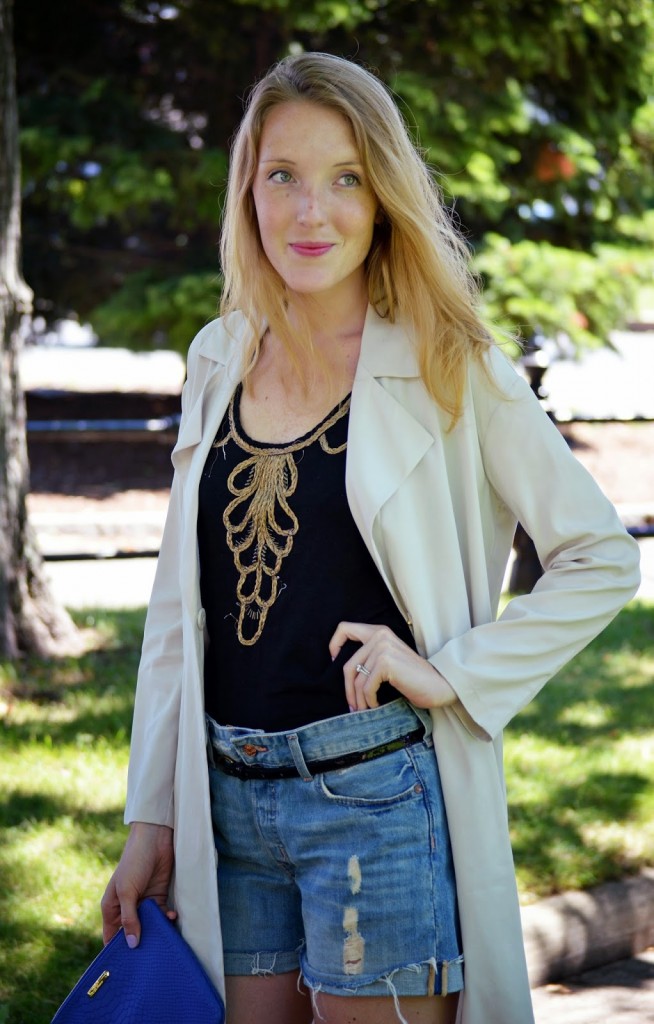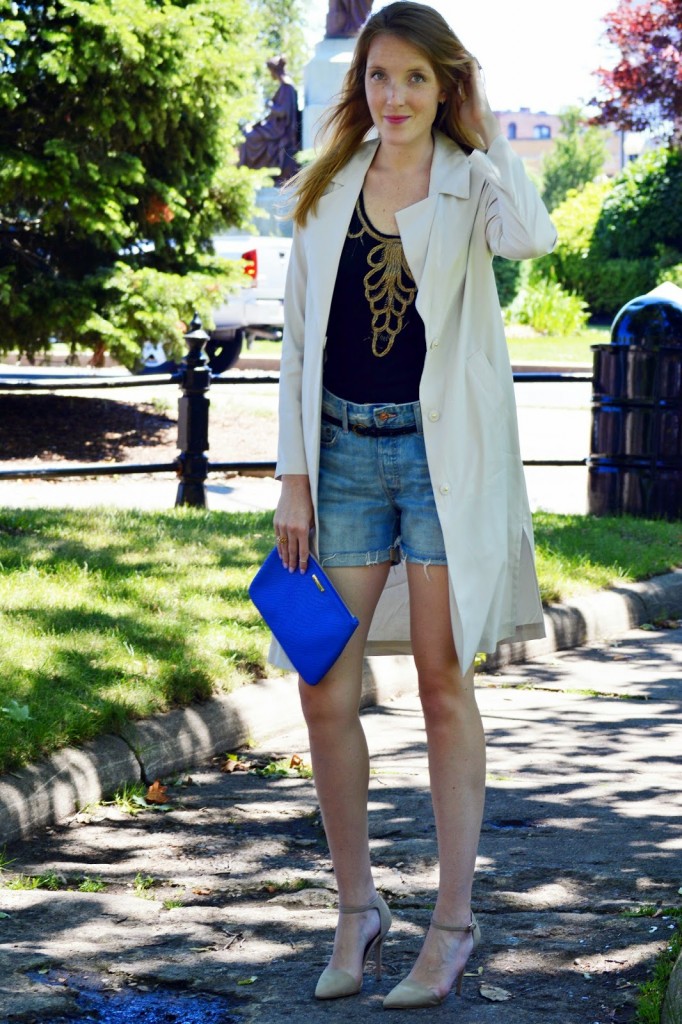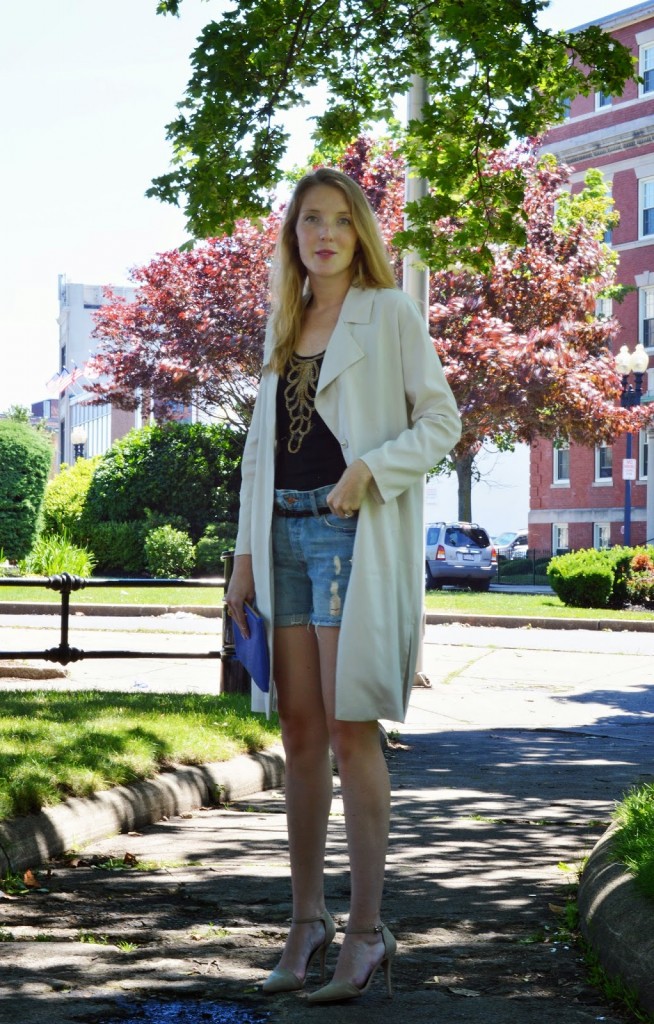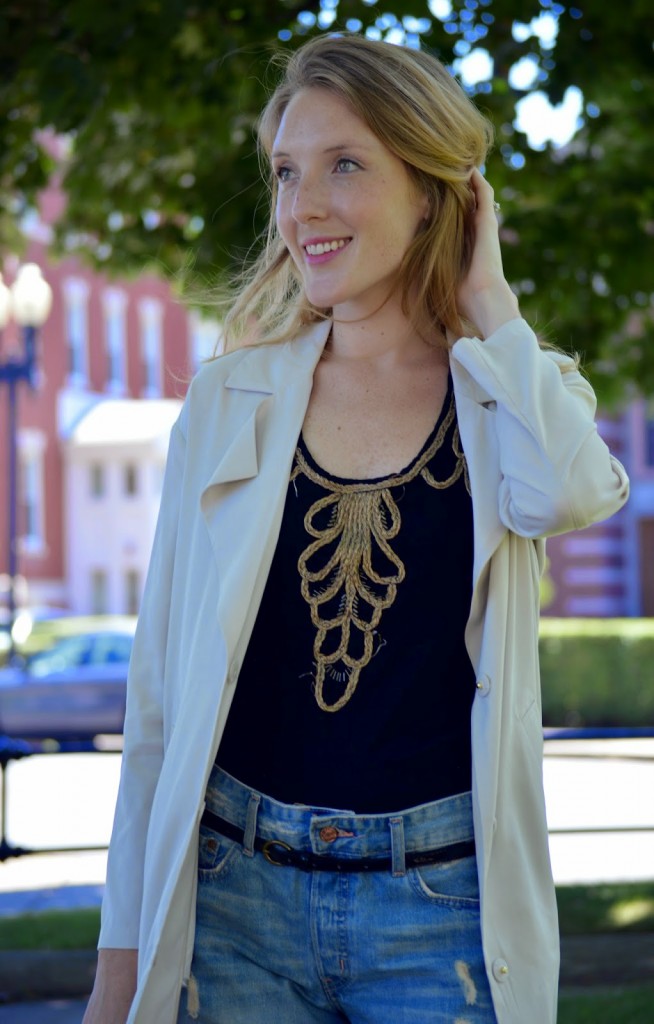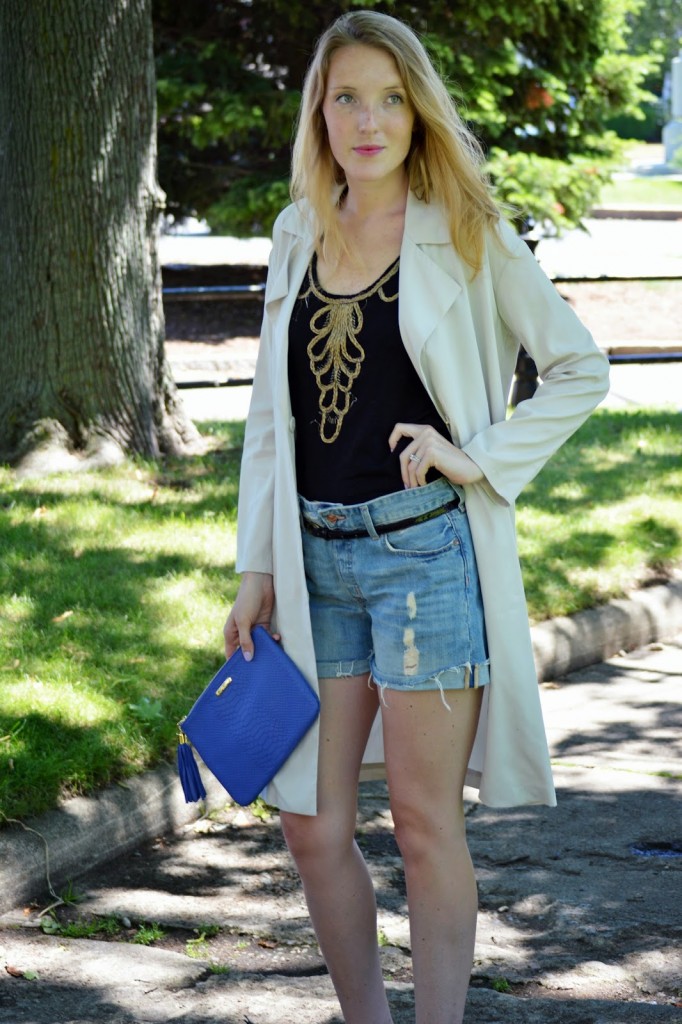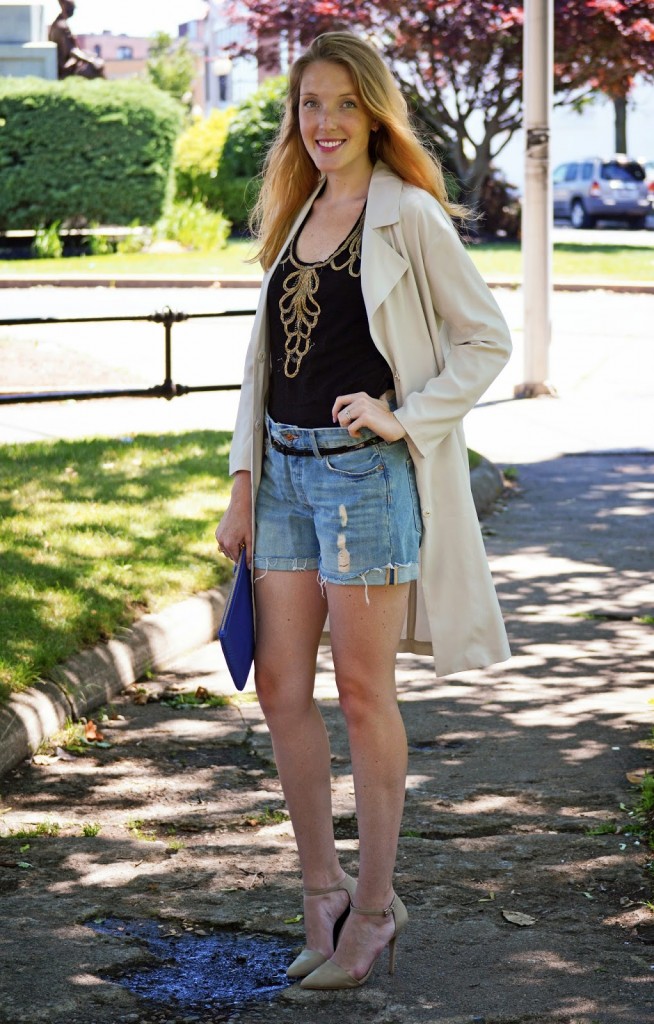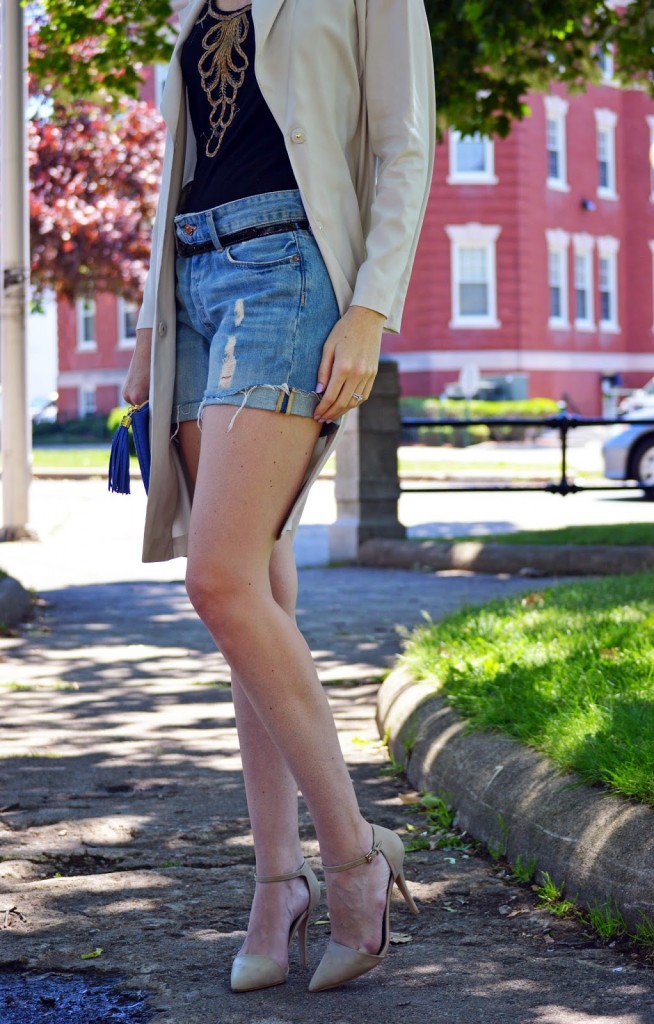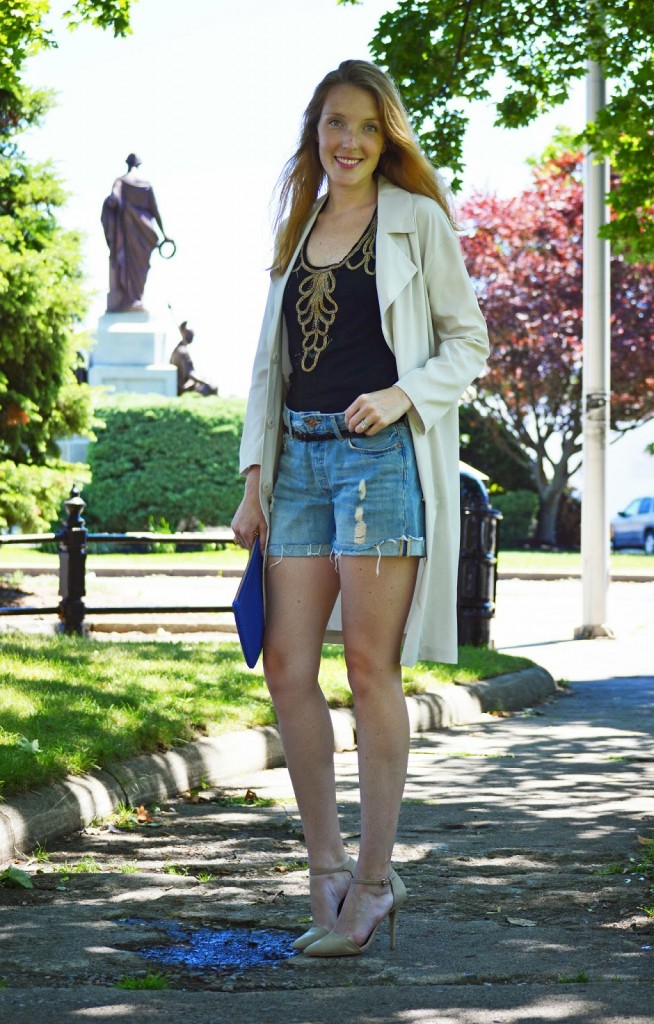 shop similar styles