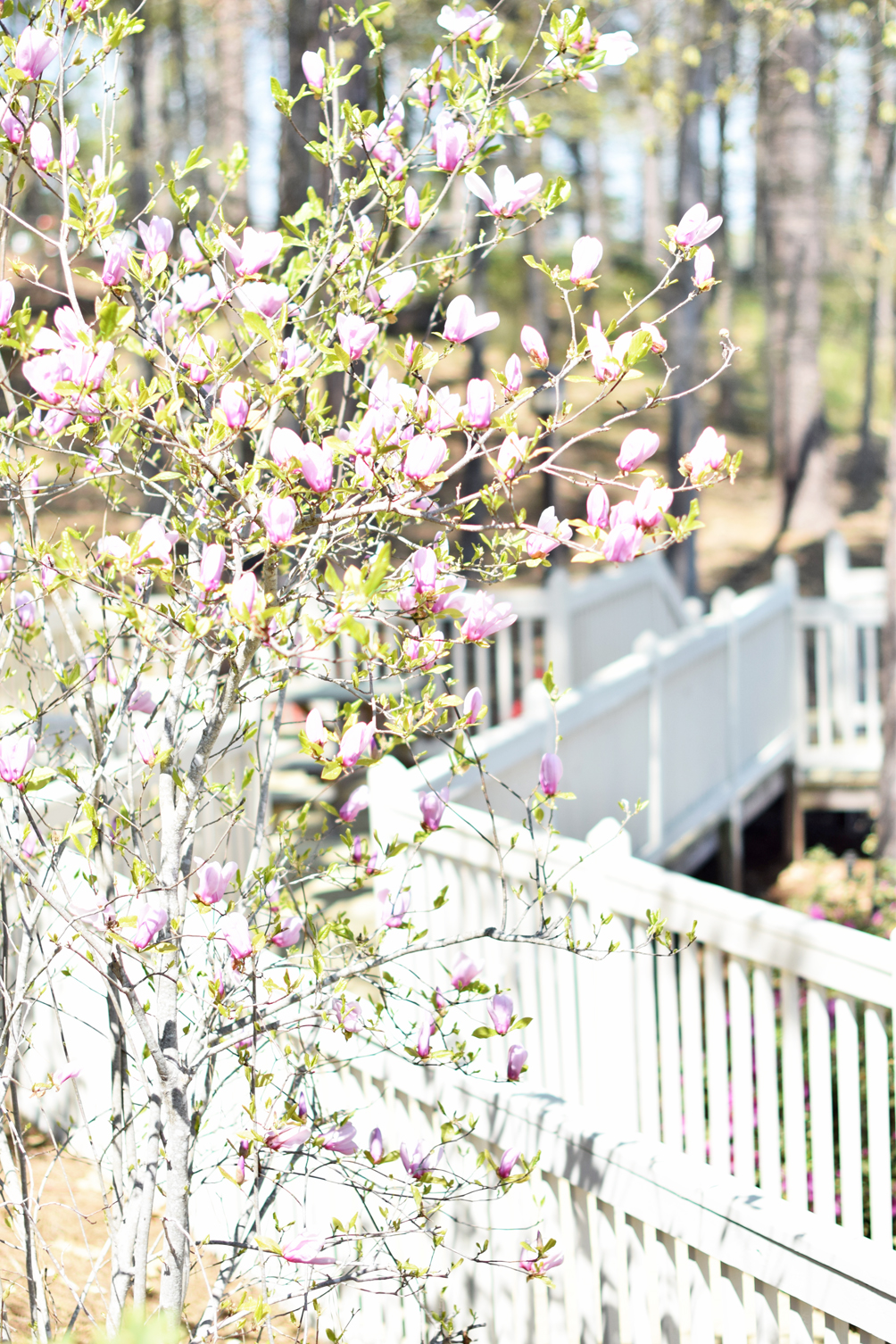 Last week my mom, sisters, and I took a girls only trip to Georgia. It made for a high on so many levels: travel was simple, the location was idyllic, and every day felt warmer than the last. Also if a picture is really worth a thousand words then consider this photo diary of our travels to Lake Oconee your reading quota for the week. Details of where we stayed, what we ate, and Carrie Underwood's favorite pie (seriously) are scattered throughout.
We spent three nights at The Ritz-Carlton Reynolds in two of their resort view rooms. Complete with personal balconies and way-bigger-than-the-average bathrooms, accommodations were plush and nightly turndown chocolates much appreciated. But we didn't spend a great deal of time indoors as the entire resort was a treasure. In one sweep of the eye we captured everything from beach to forest, pontoon boats to golf courses. The location is just over an hour away from Atlanta airport and makes itself the type of all-inclusive spot you'd rather never leave.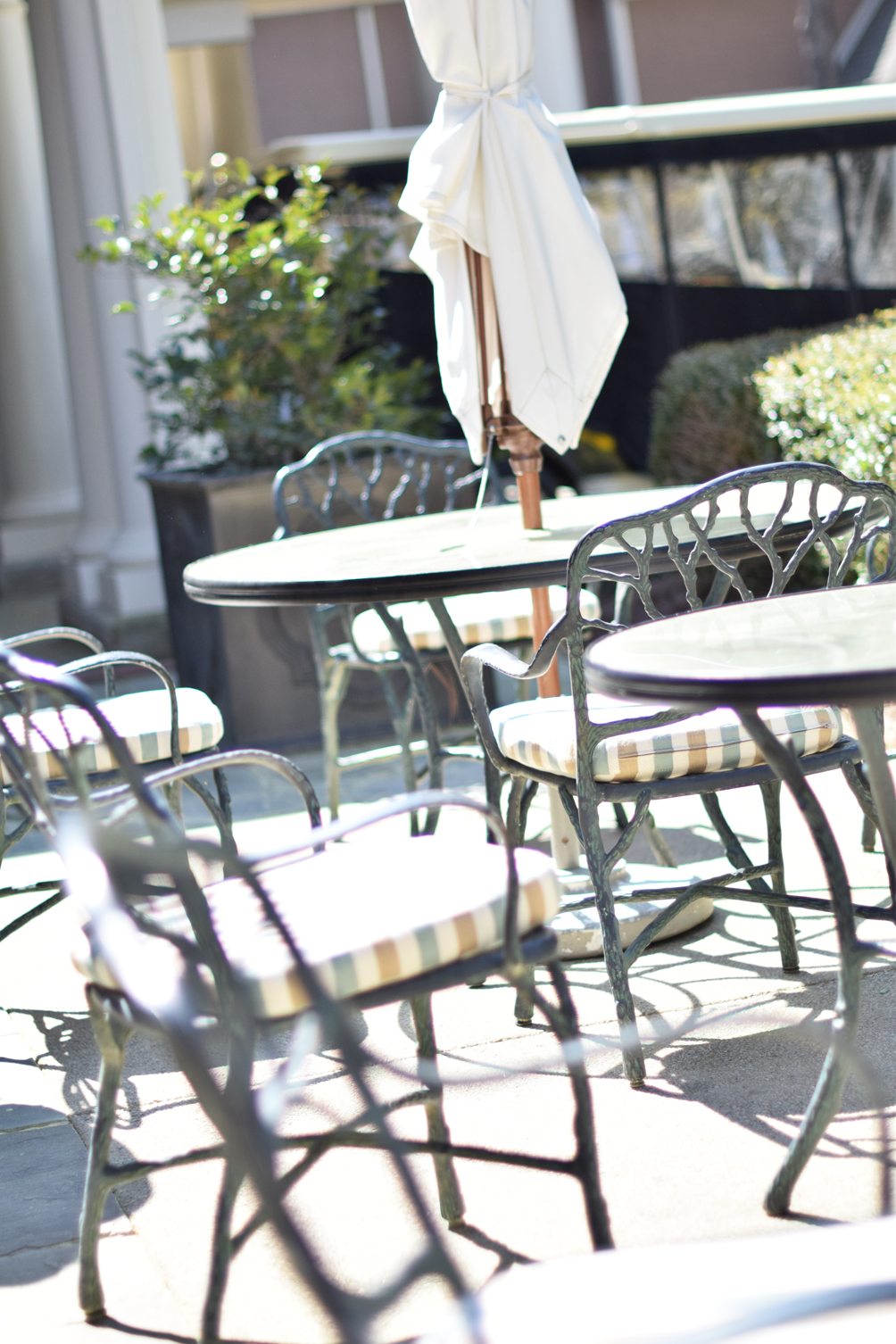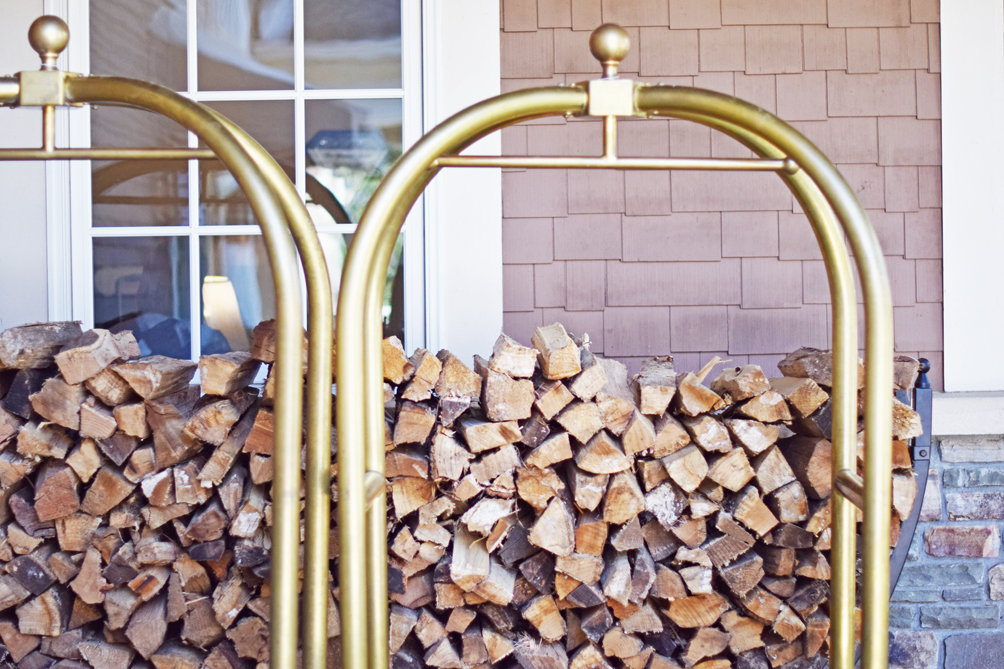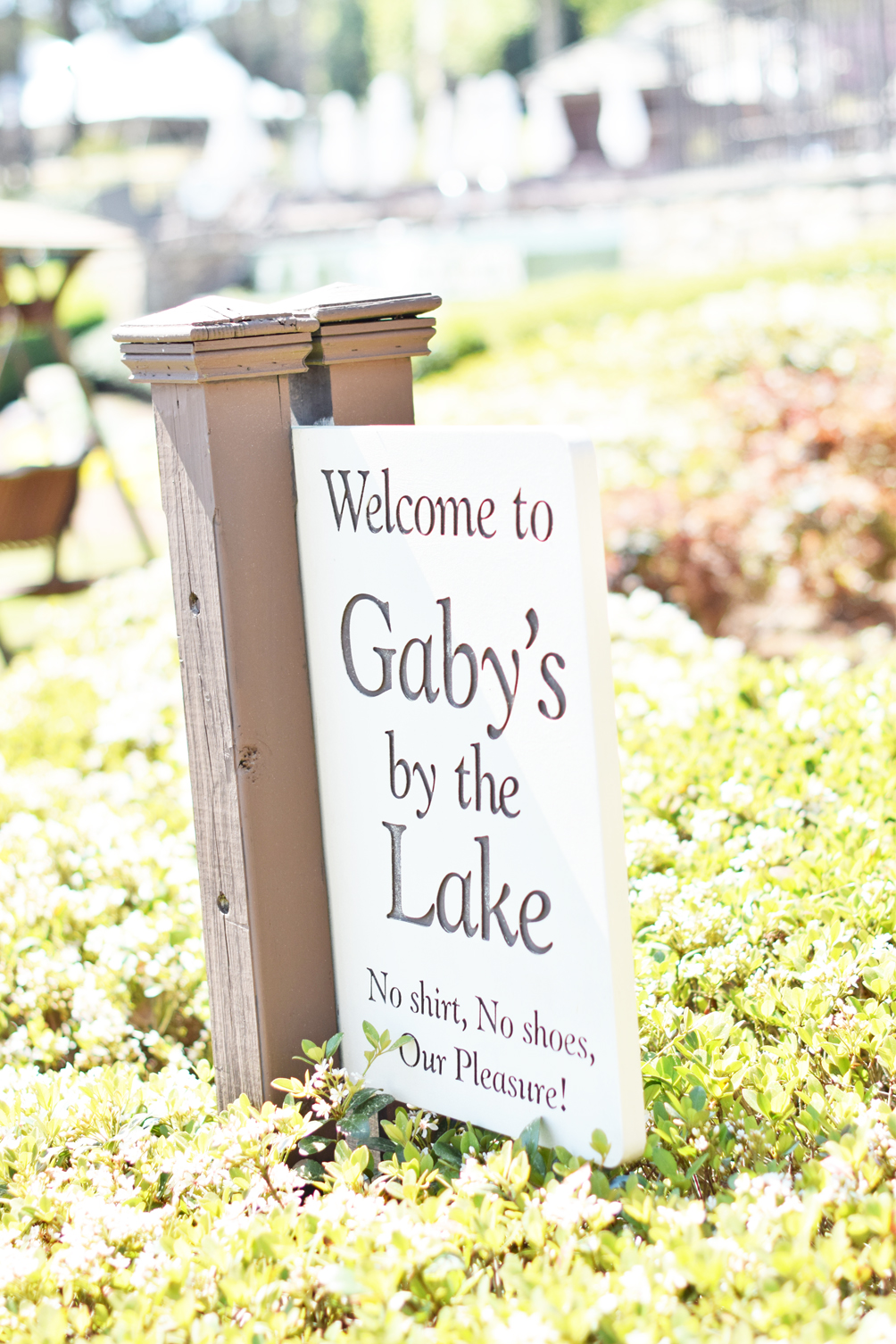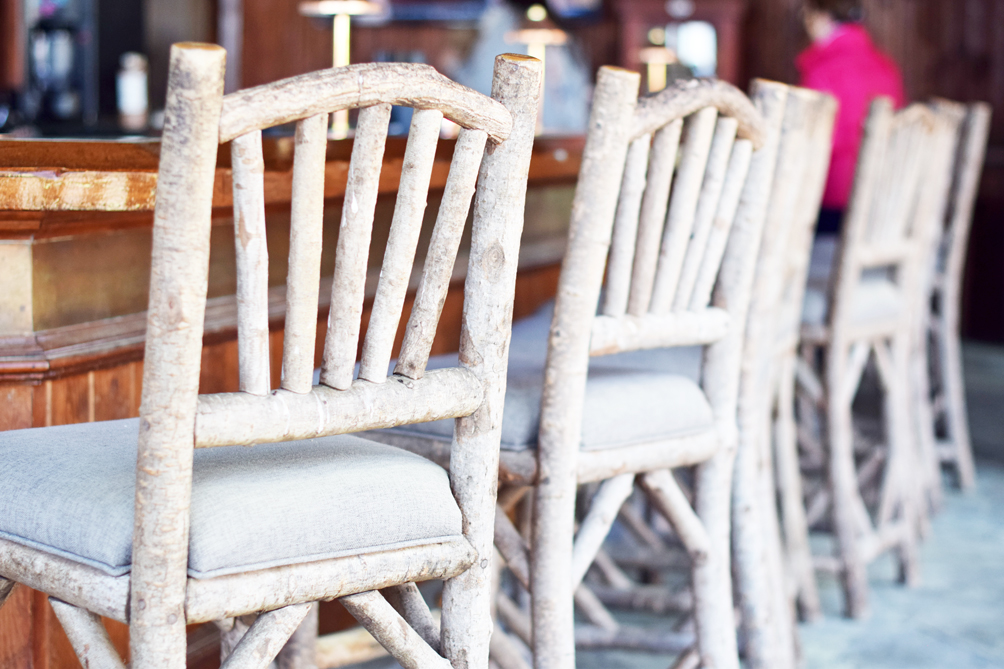 In picking Lake Oconee as our getaway destination, we knew it was going to be far more focused on relaxing in nature and less on the food + drink experience of it all. But the hotel outlets didn't disappoint. In fact, Gaby's by the Lake was undoubtedly our go-to spot whether for lunch, snacks by the pool, or a sunset dinner. And, as a hummus connoisseur I can barely admit this, but they made a Southern Hummus from boiled peanuts + black eyed peas that was crazy delicious. I highly recommend a plate. I'm also on the lookout for the recipe…anybody know of one!?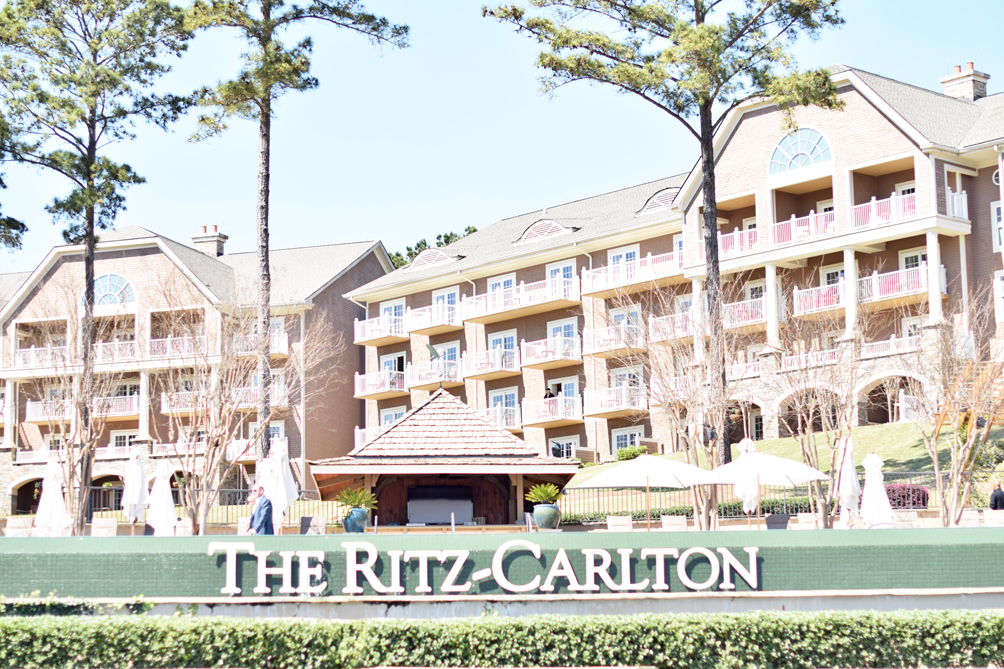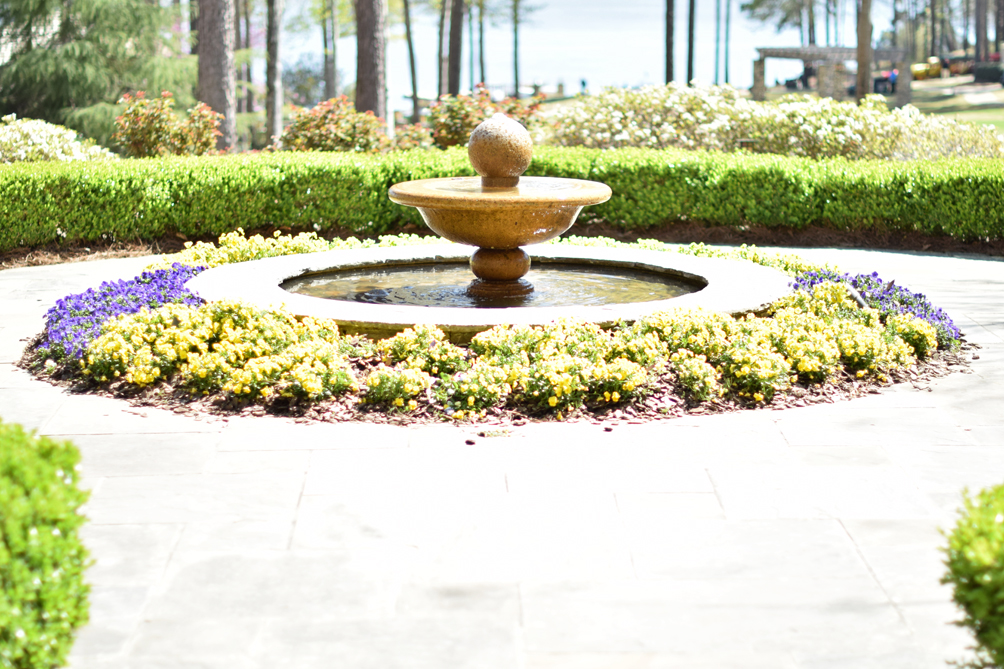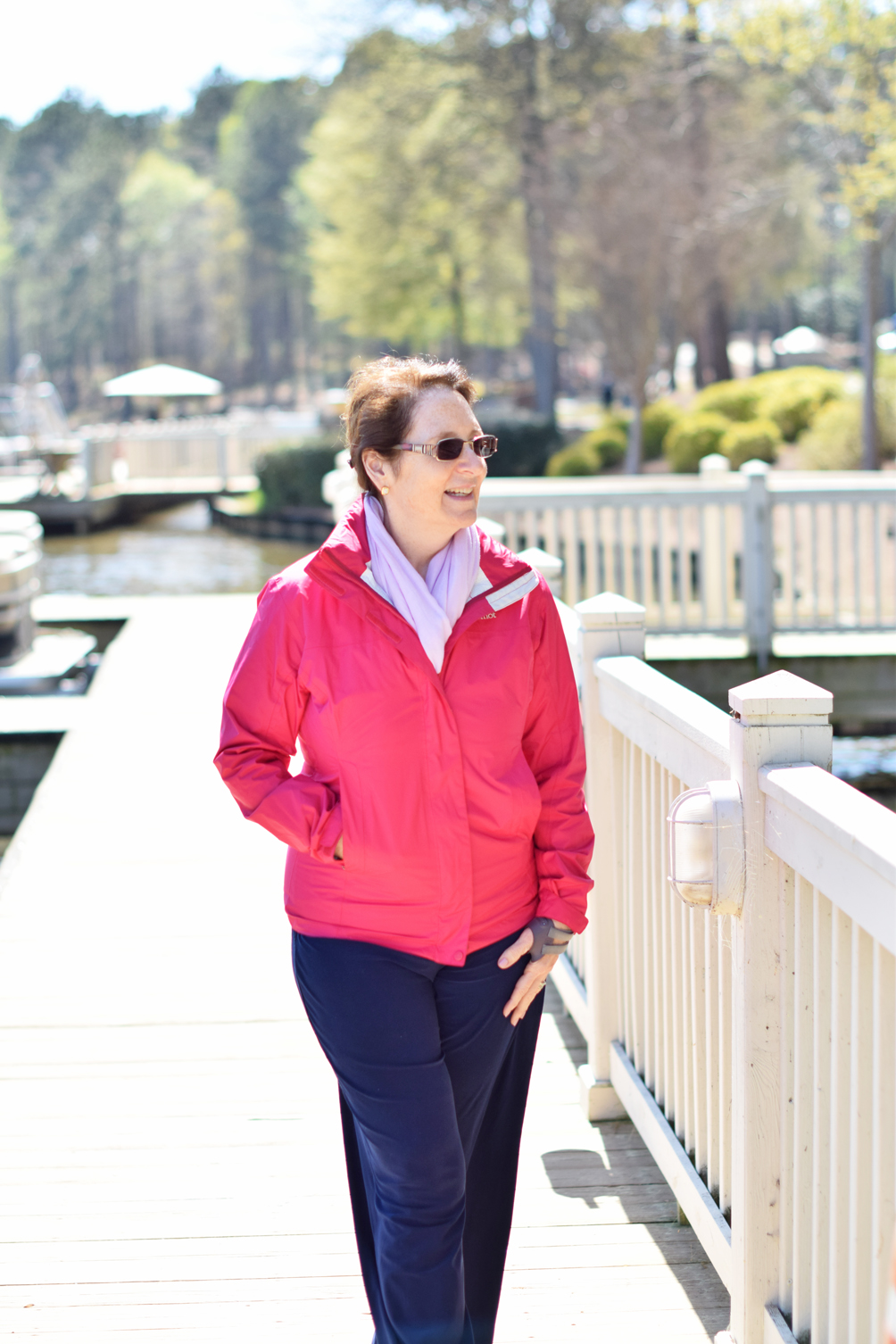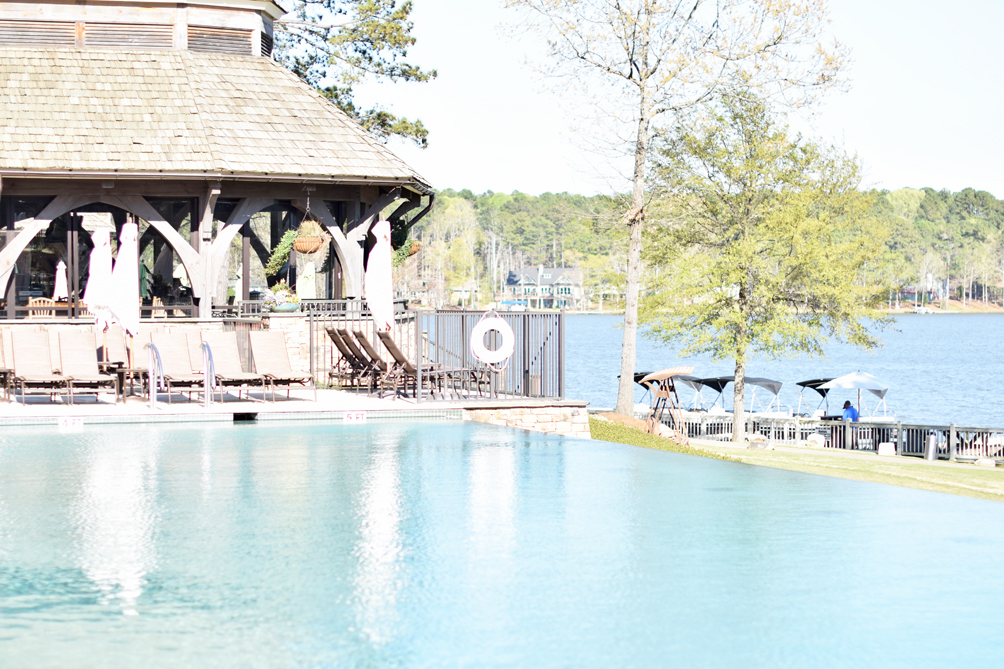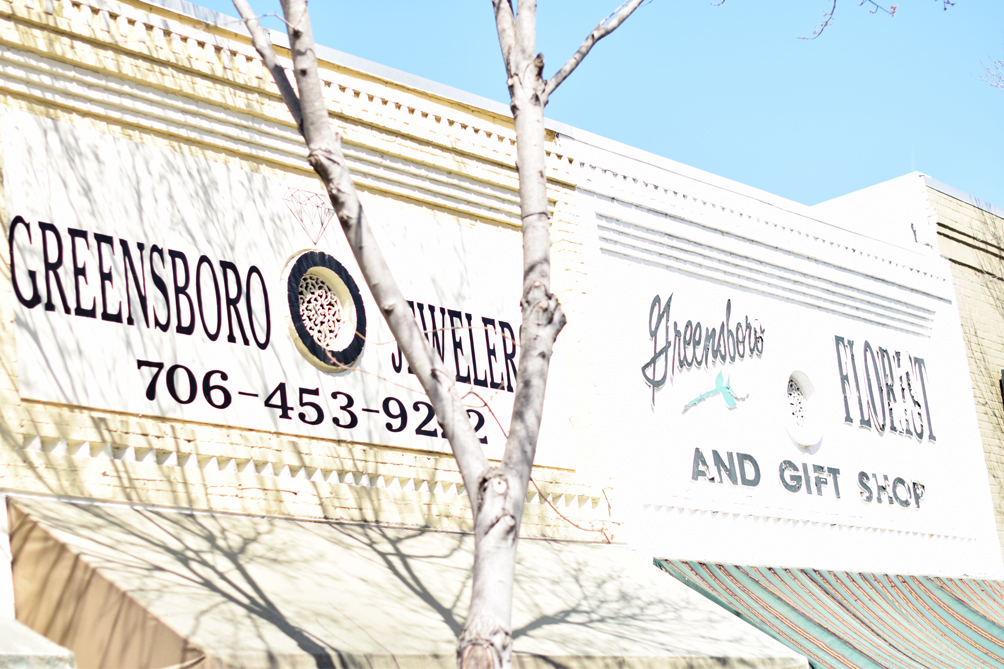 I grew up in quite a small town, so I'm no stranger to the feeling. But Georgia small towns are a totally different ball game. One morning we drove into Greensboro. It's this little gem of a spot with one main street lined by antique shops, artisan spots, and town buildings. Everyone we met was Pleasantville-level nice and made us tourists feel right at home.
Okay, here's where the Carrie Underwood thing comes in. There's a cafe in Greensboro, The Yesterday Cafe, that sells a Buttermilk Pie. This pie is said to have been ordered by Carrie (in a batch of 300) for her wedding. So, naturally, we did as the southerners do and had to try a slice. Bravo all around because that morsel lived up to its sweet legend.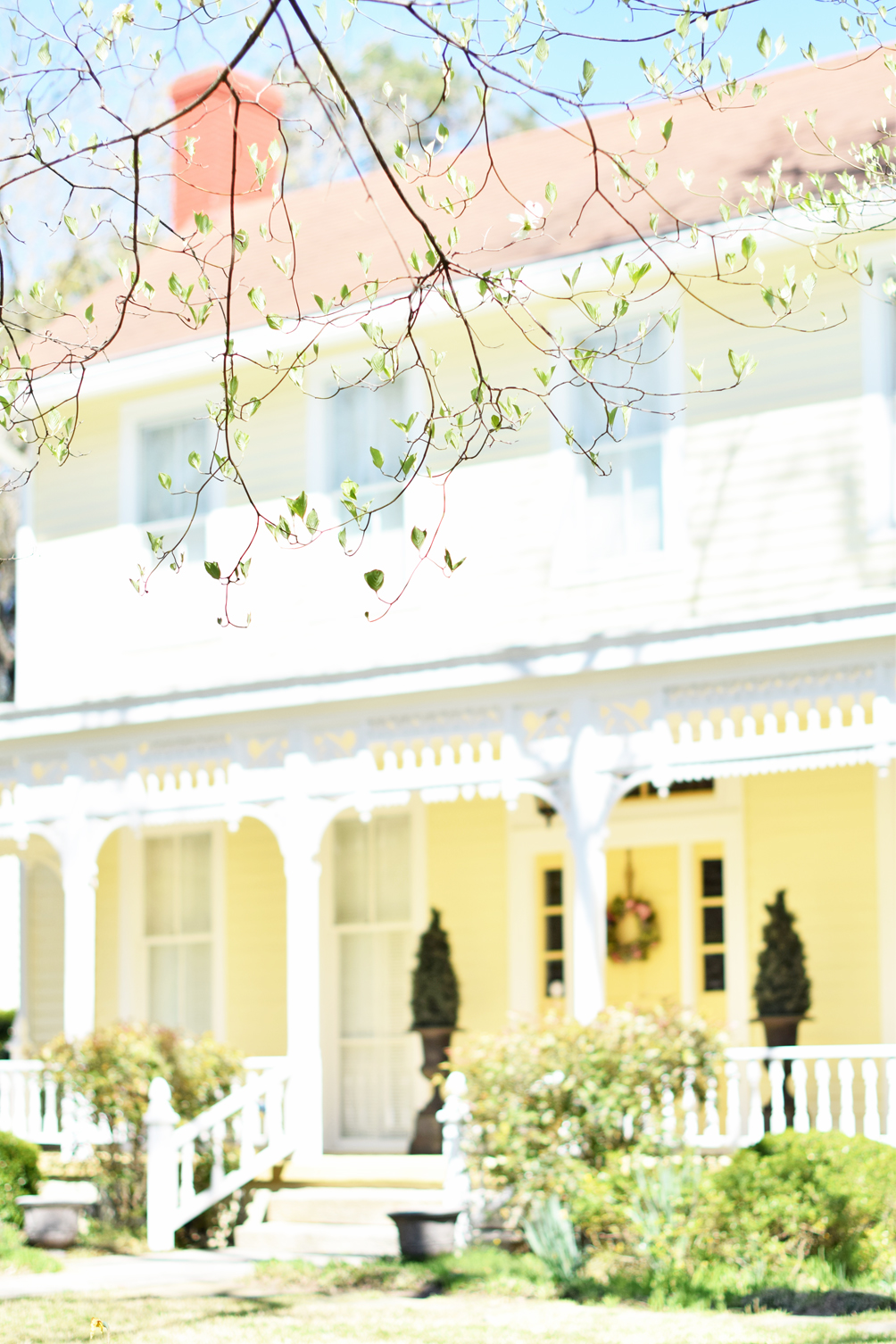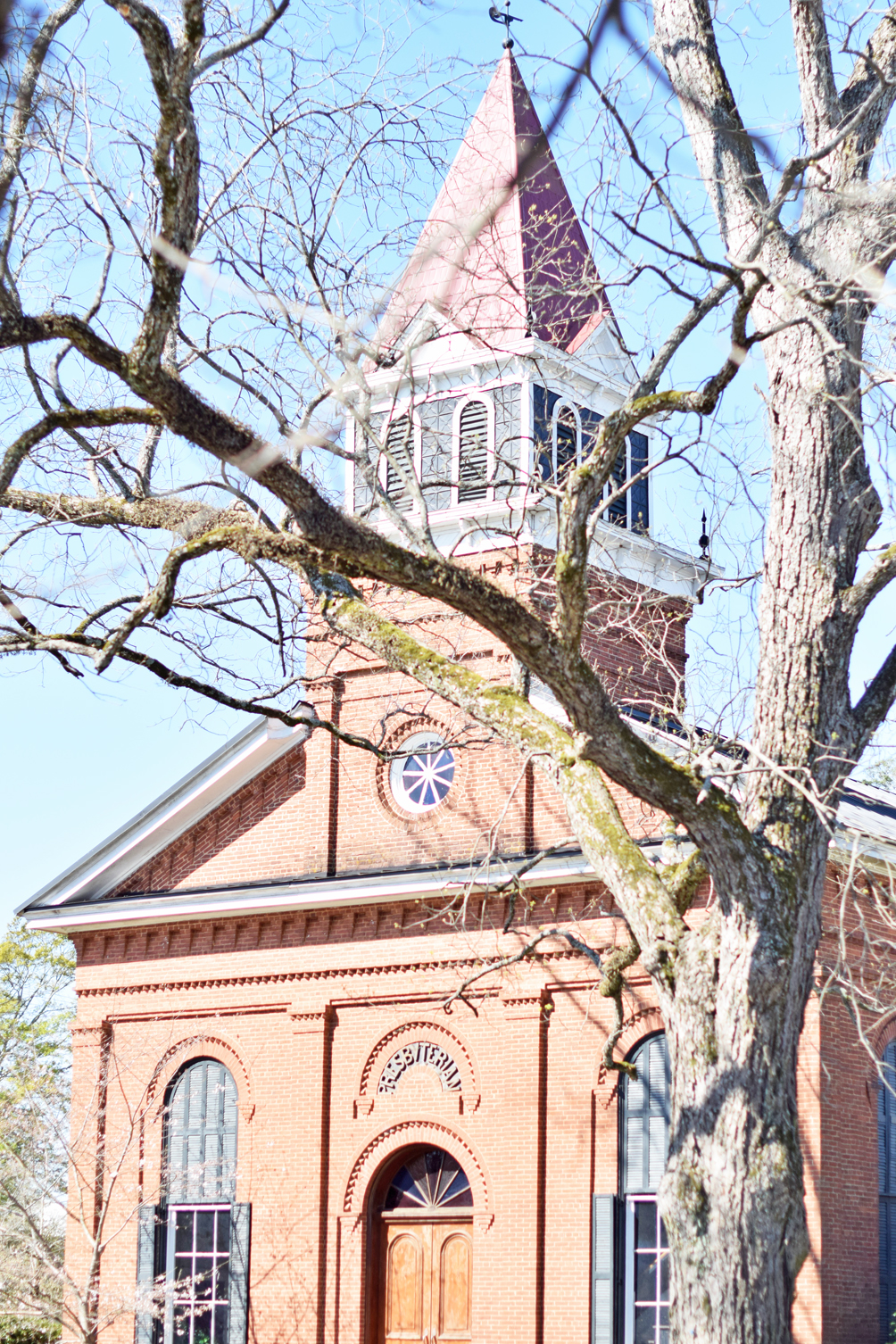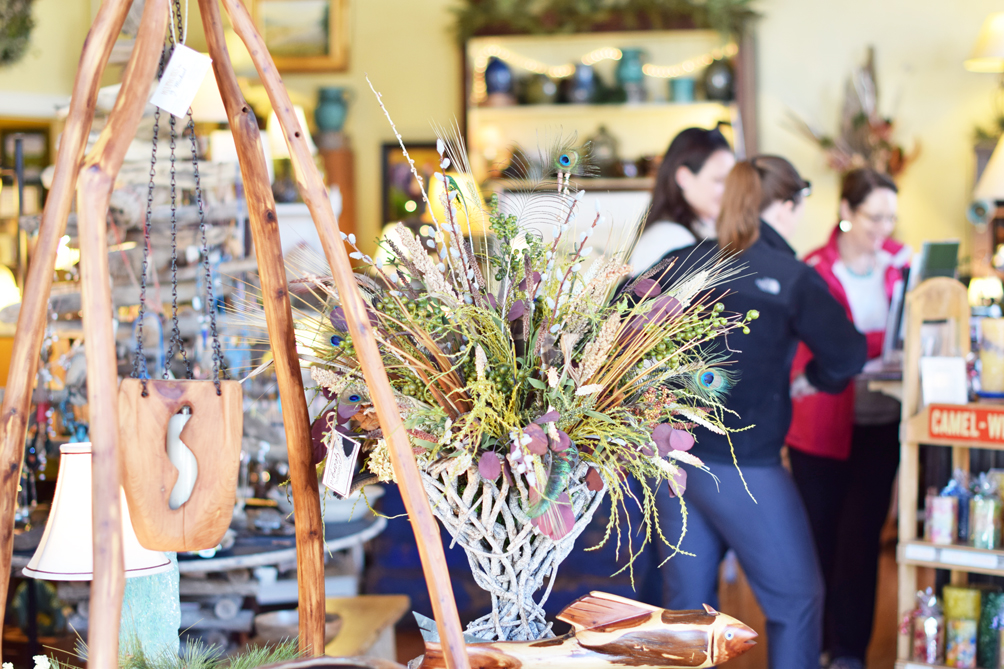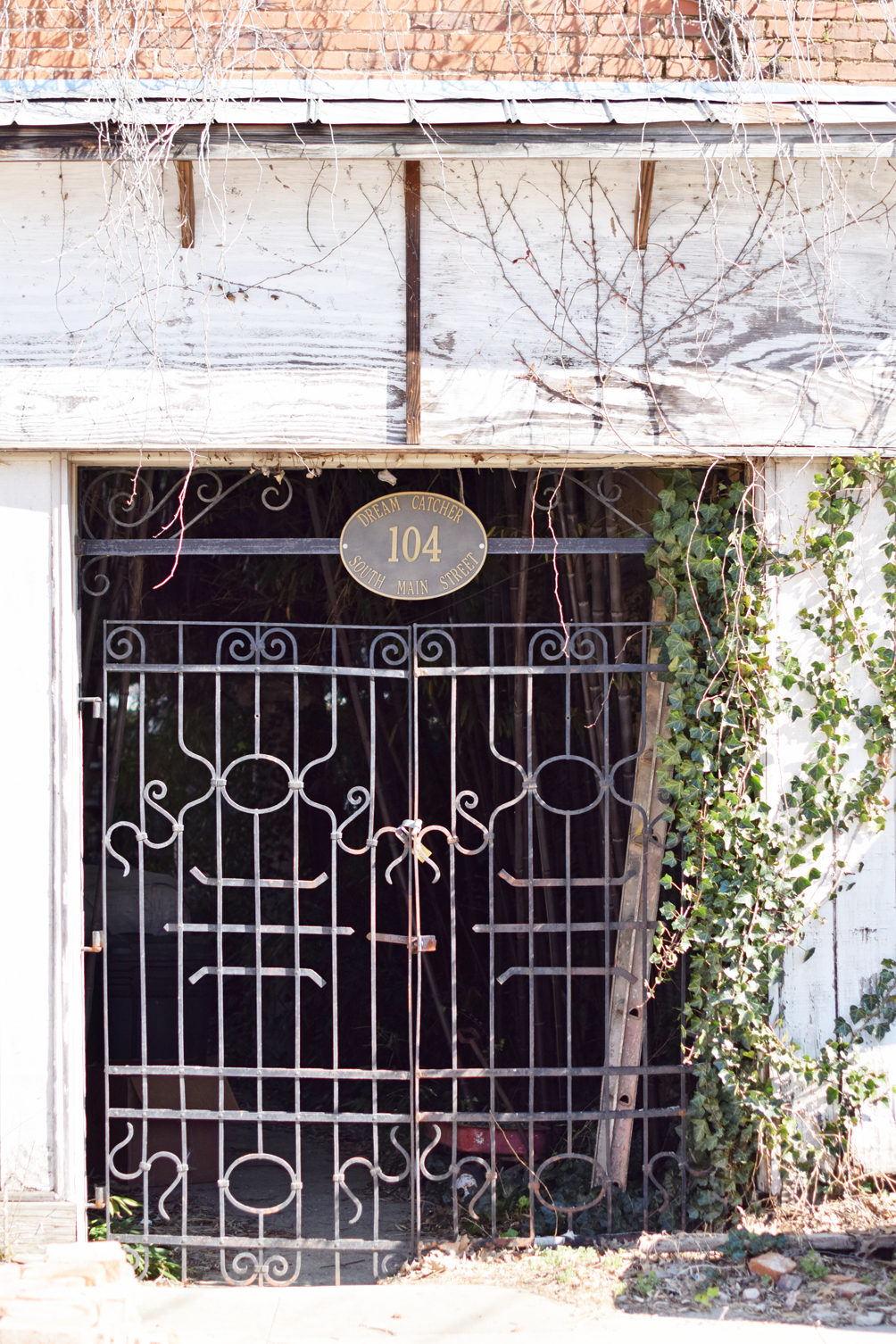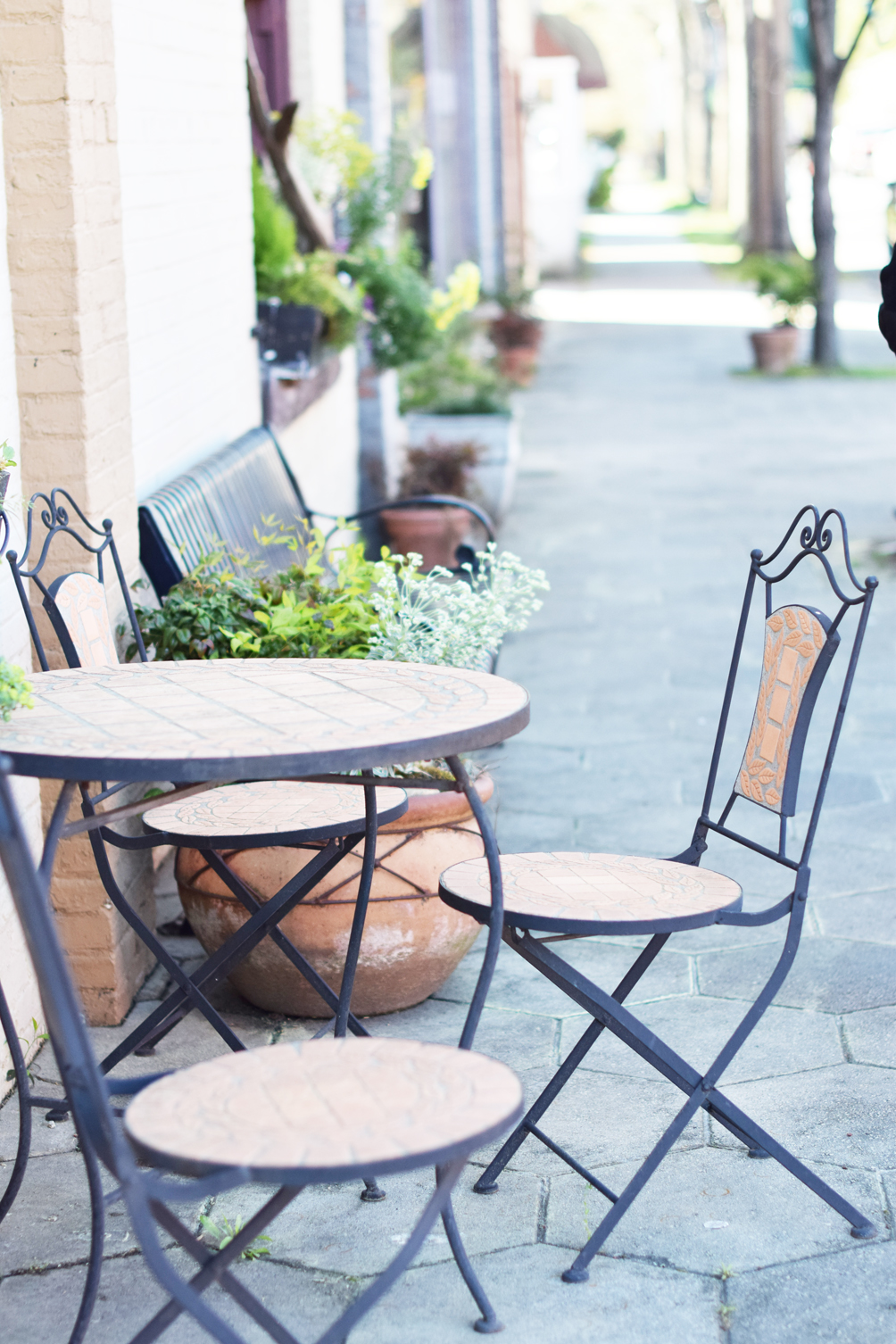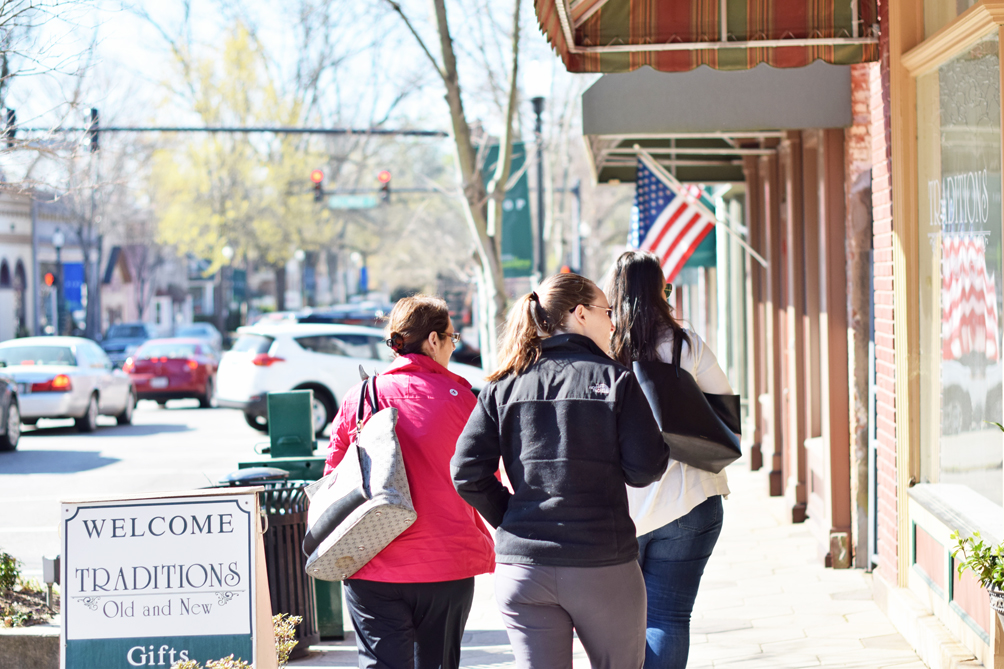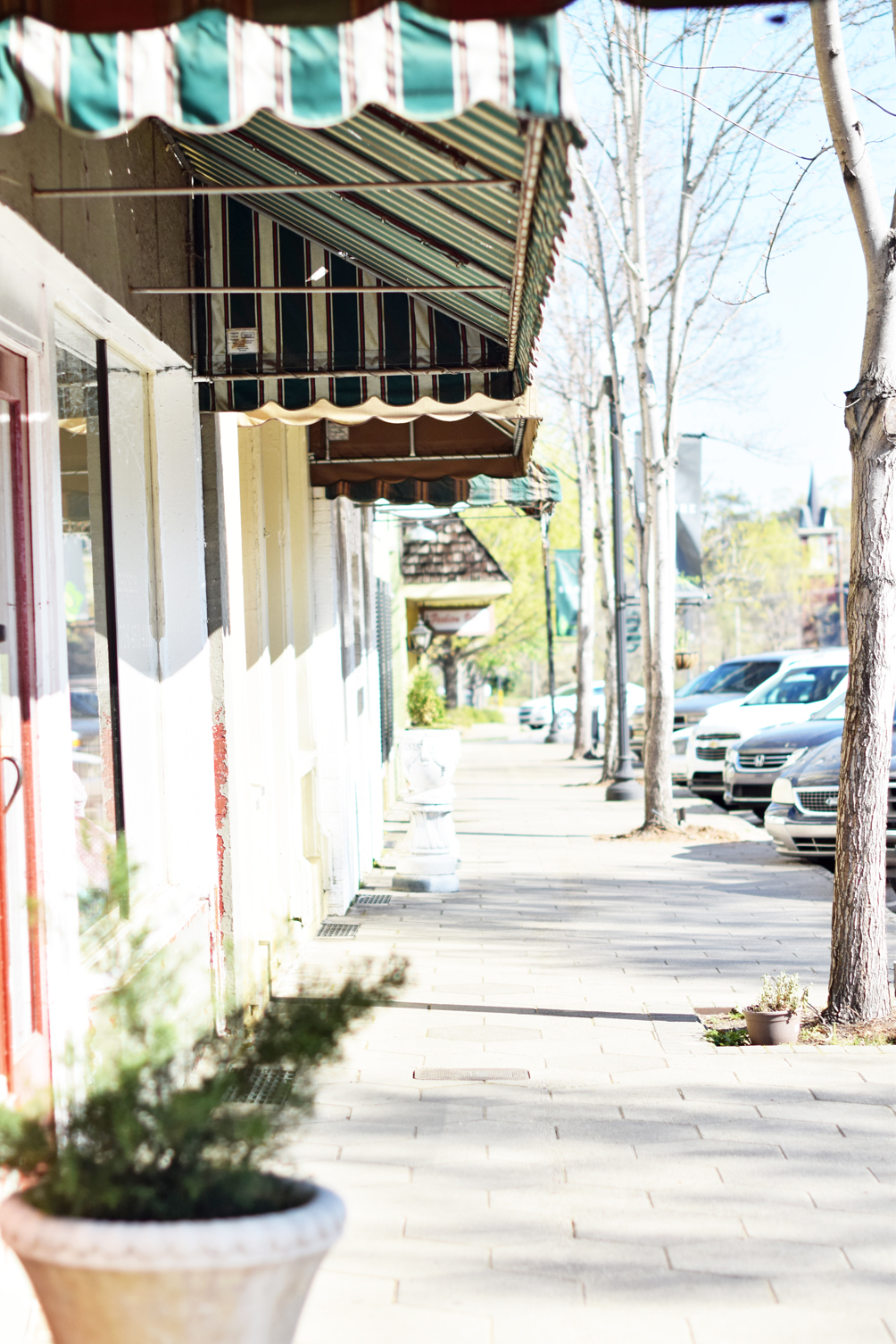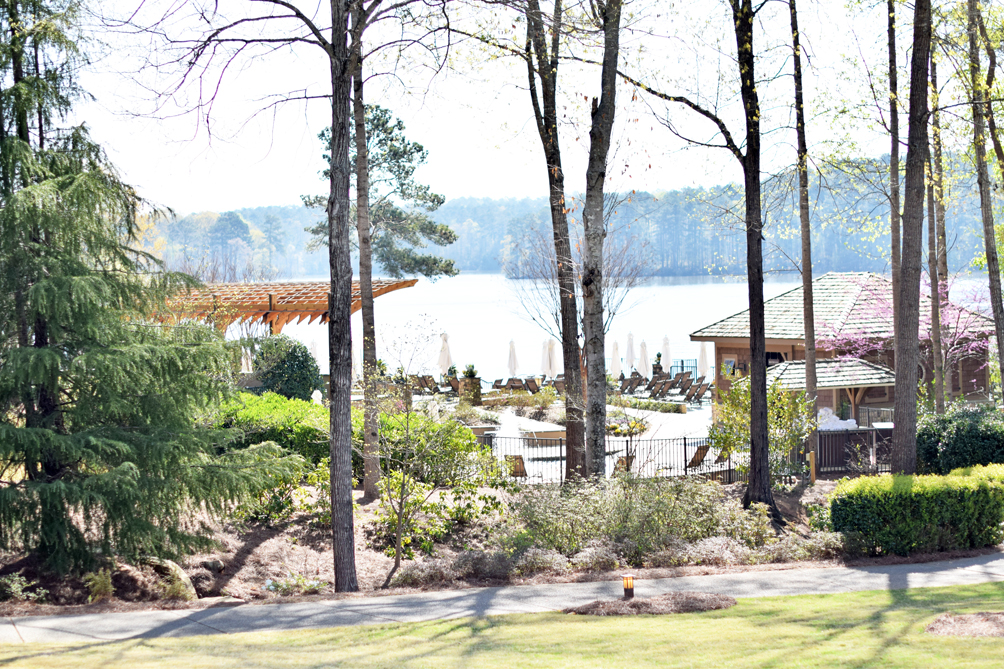 Round two of The Ritz-Carlton's amazingness goes, hands down, to their spa. Hotel guests have access to the facilities whether or not they book an actual treatment. So while one of my sisters went to the fitness center (kudos to her on that vacation motivation), the three of us soaked in a few solid spa hours. And let me tell you, I've now added "Eucalyptus Steam Room" to future home design plans. That sweltering palace won me over.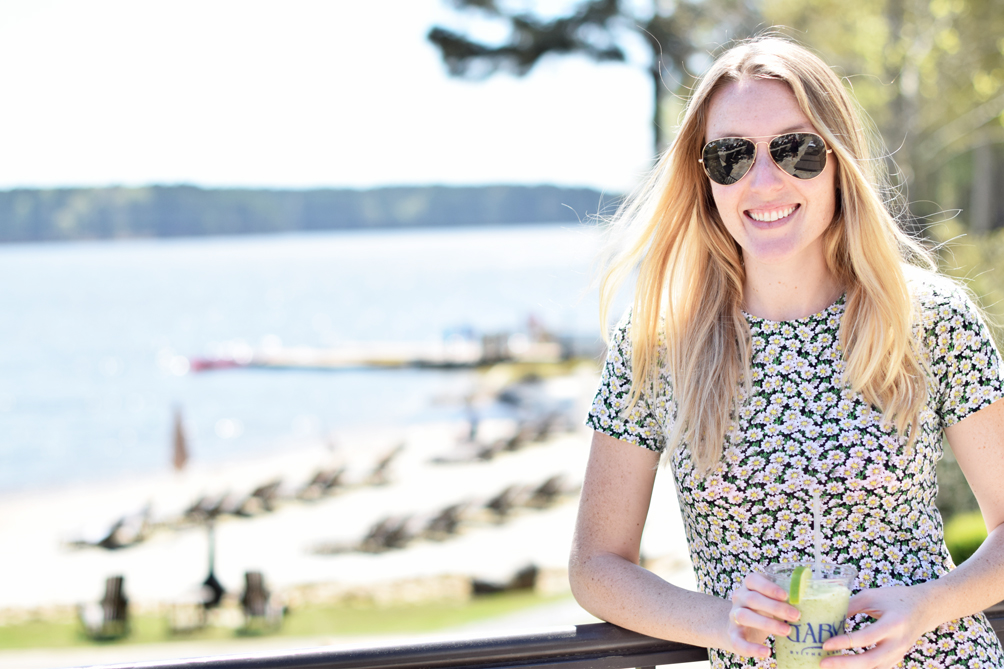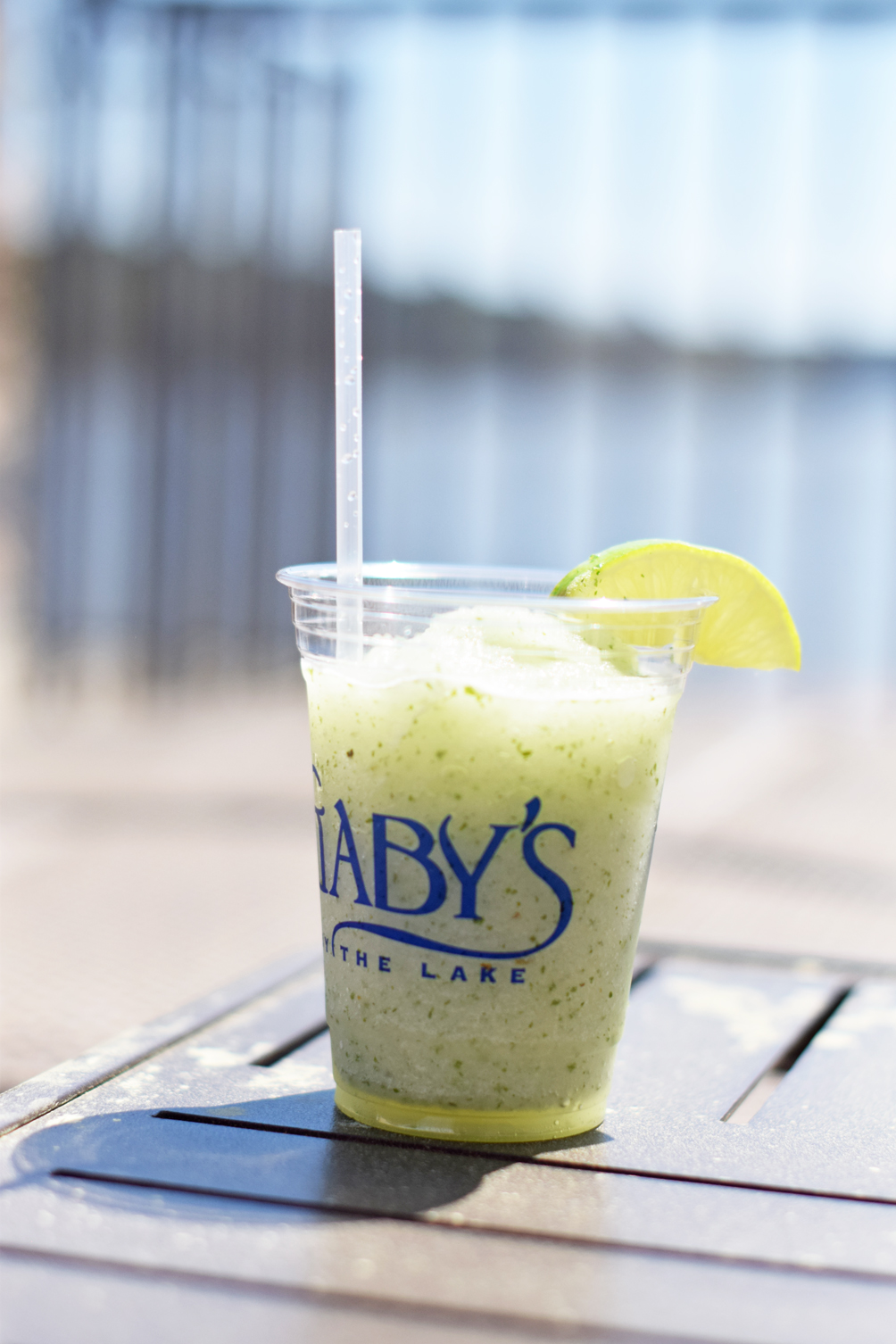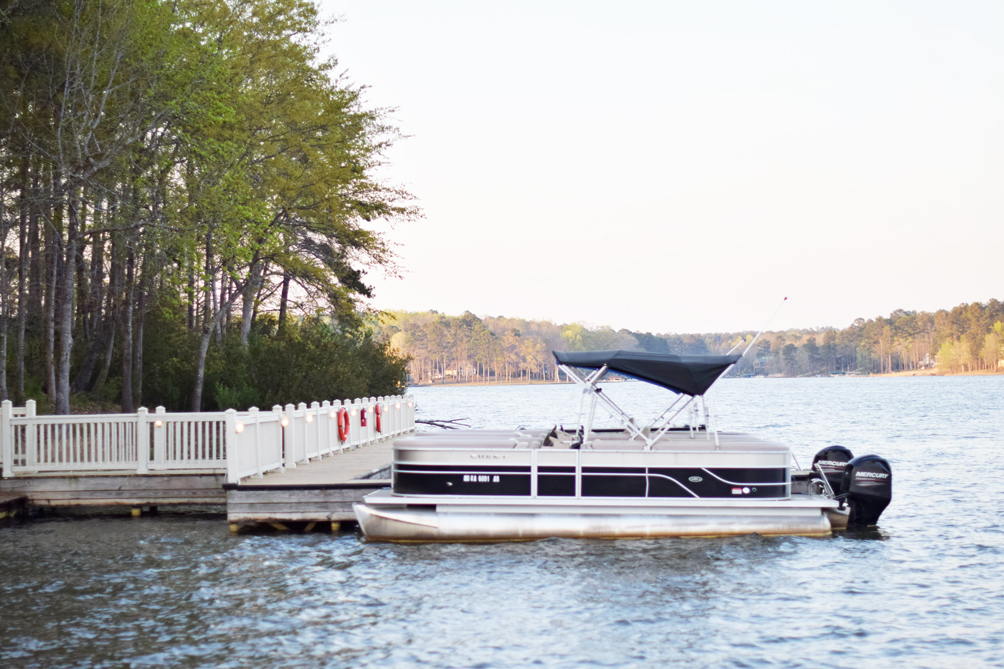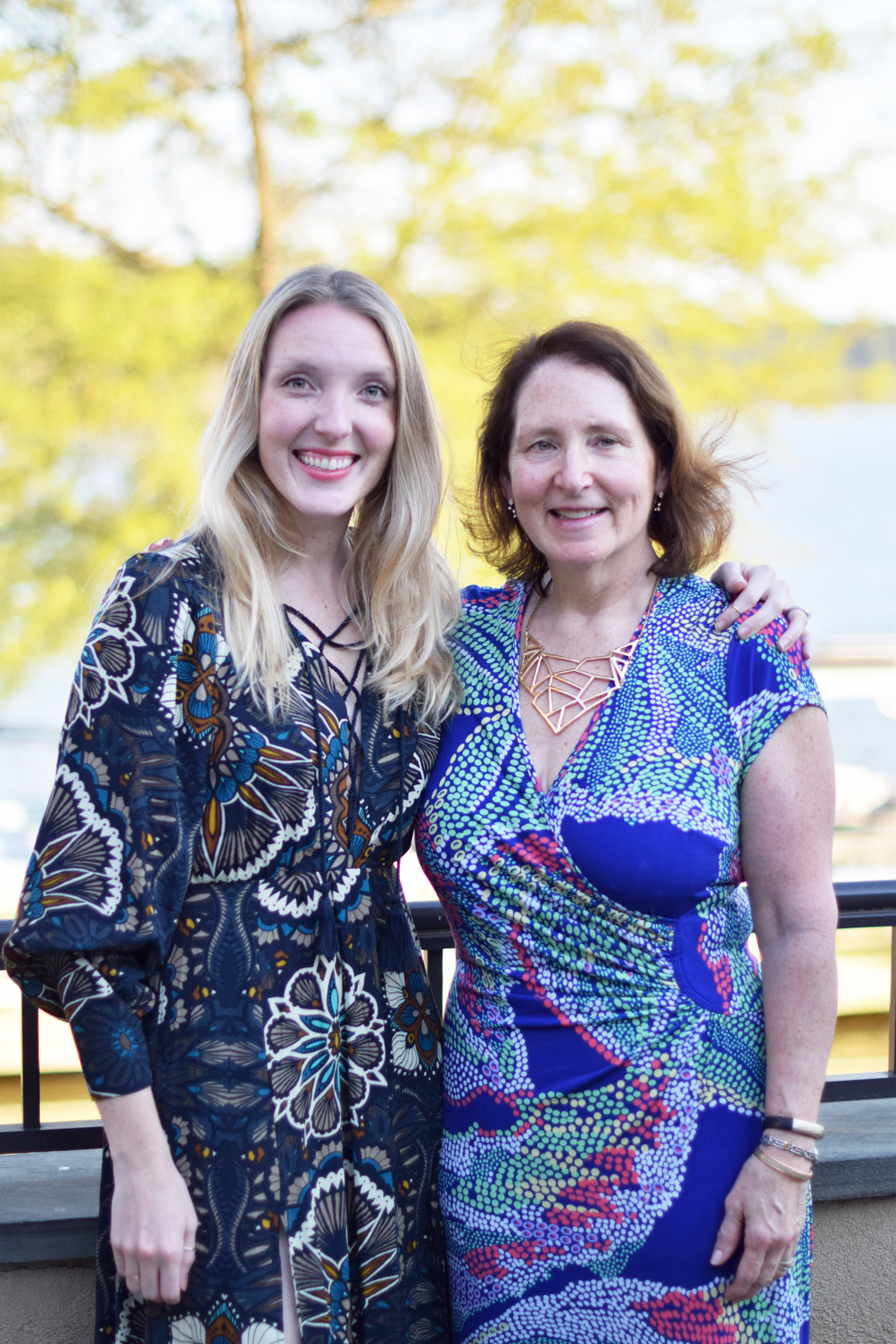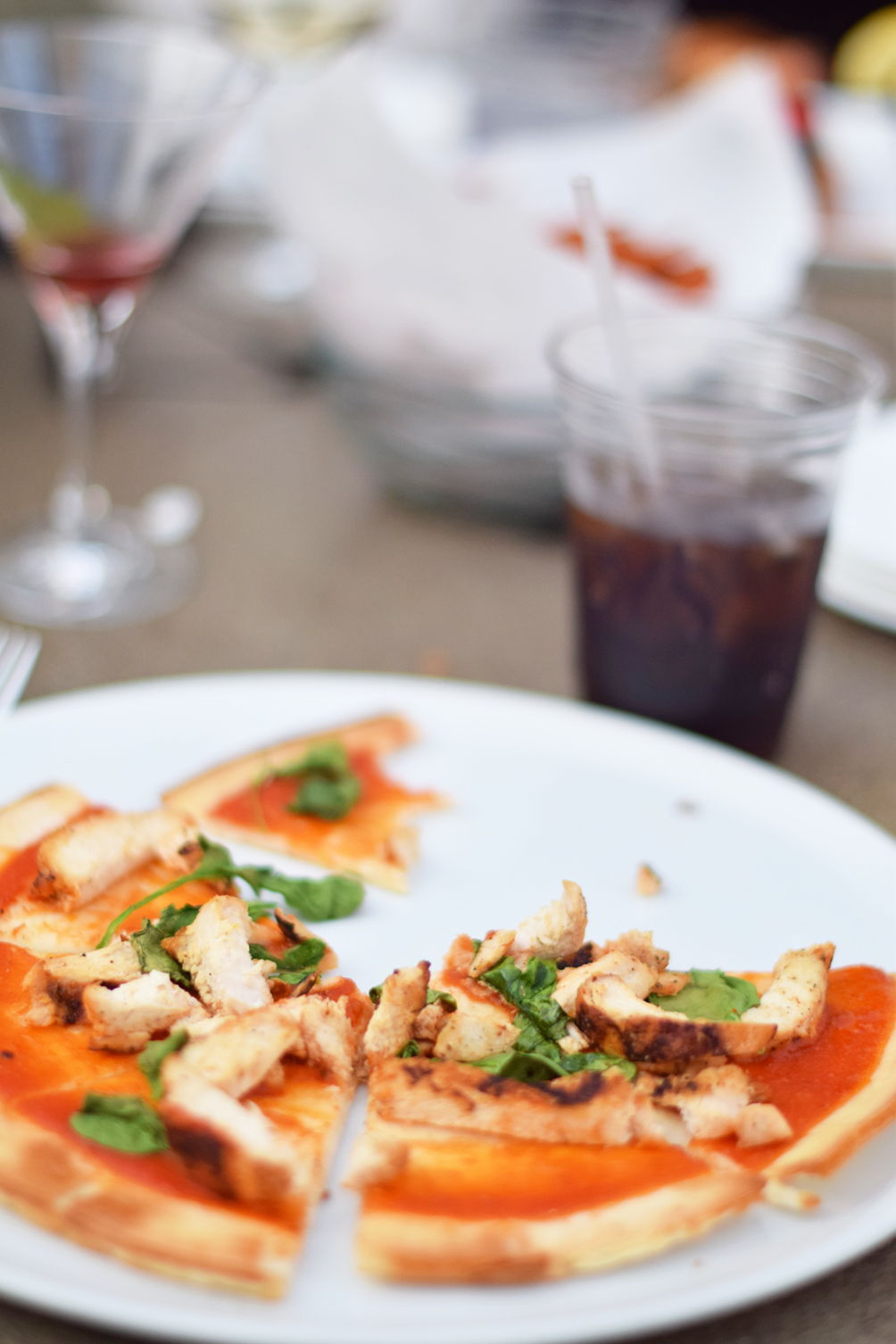 The pictures above were from our last dinner at Gaby's. And, when you have a chance to visit, my sister highly recommends the Lobster Grilled Cheese. She's quite the foodie yet still ordered it twice.
Below was a short + sweet walk down by the picturesque golf course. The pollen was unlike anything I've ever experienced but having yellow sneakers wound up being well worth our trek.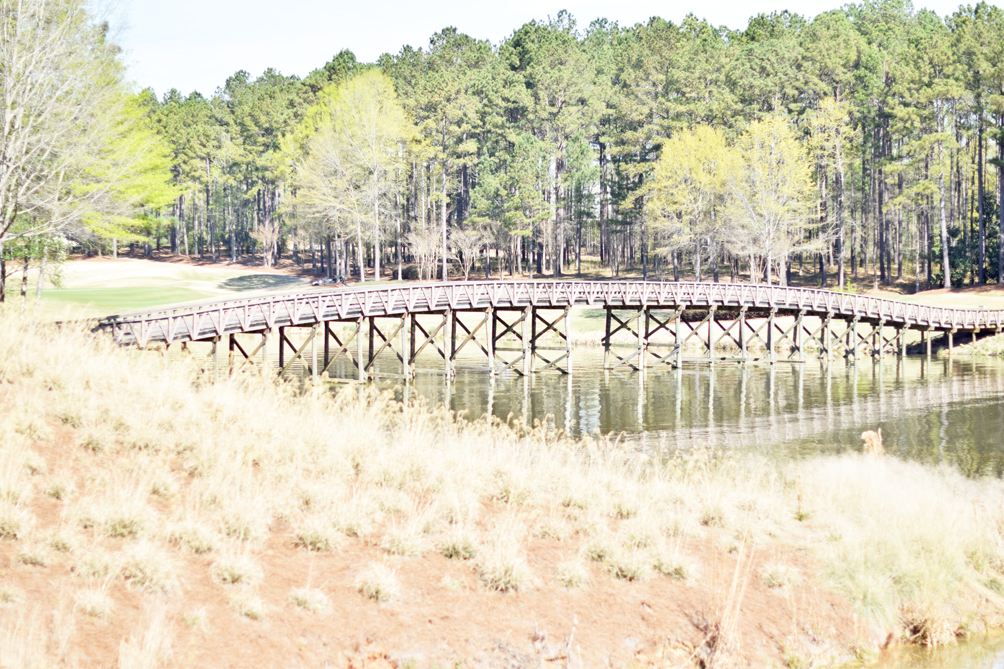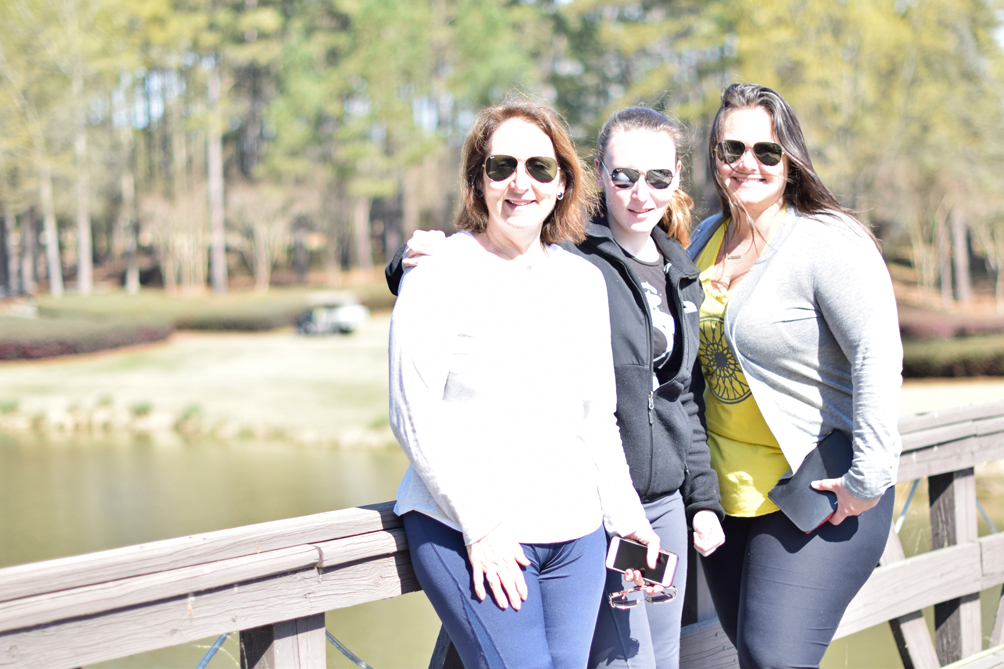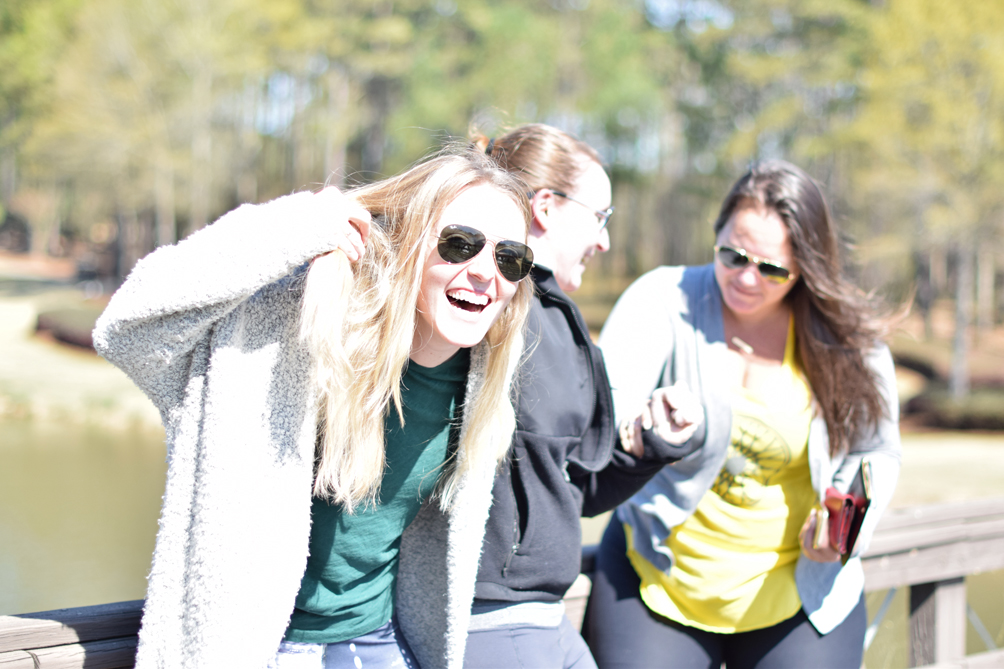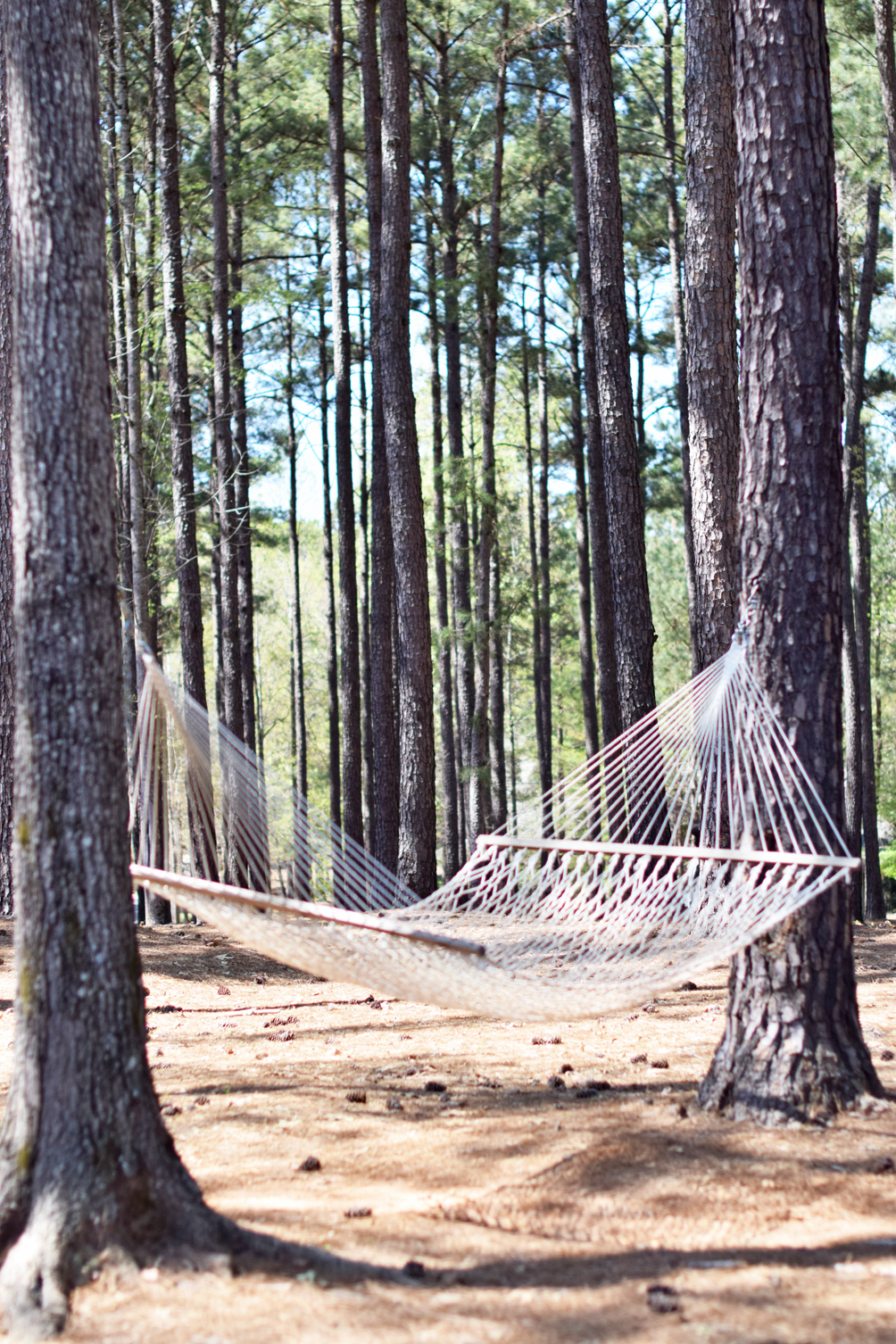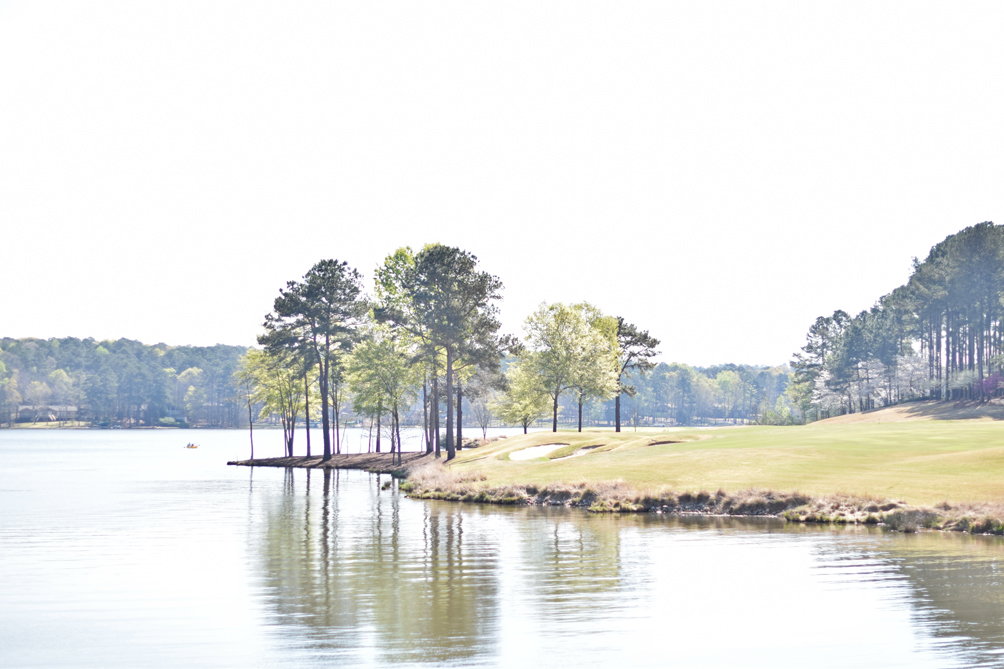 And it's just ten more days until E and I jet off on our next travel venture. So follow along for real-time Snaps (@onebrassf0x) and behind-the-scenes grams.