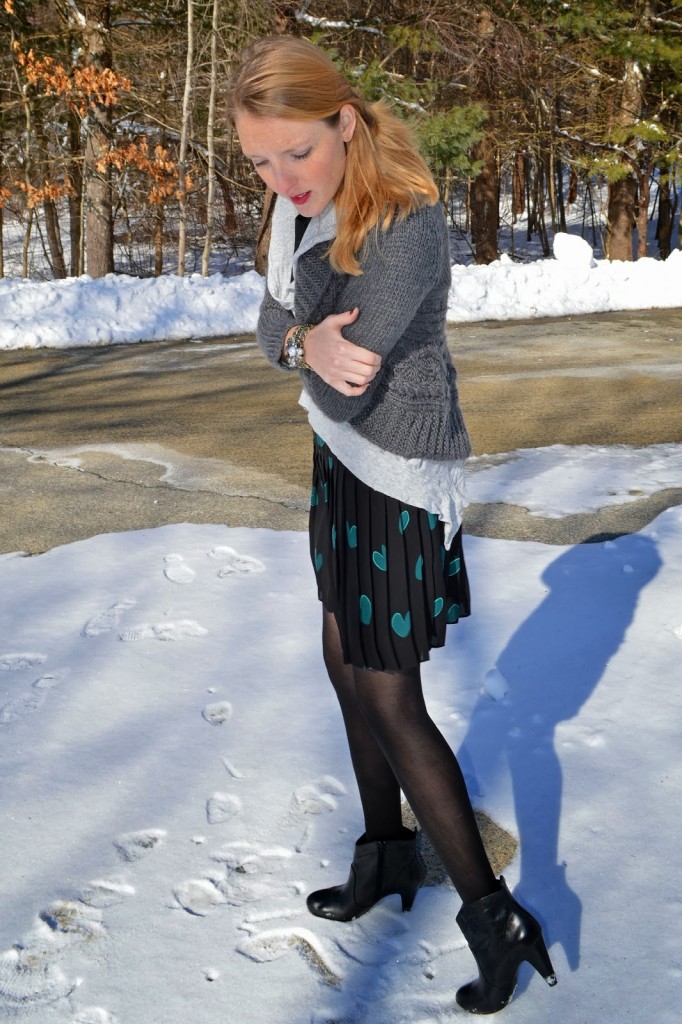 [Ann Taylor Loft dress, AllSaints Spitalfield hoodie (similar), BCBG sweater (lovely cream option), Lia Sophia bracelet (great mixed media look), Jeffrey Tyler booties (or these)]
This week, little hints of hearts and love are everywhere. Store windows are dripping with red & pink; countless coffee shops are offering their extra "sweetie" treat. These sentiments and expressions are precious. I must, however, let you in on a personal quirk: I very much dislike dressing for a holiday. I won't wear red with green because I feel like Christmas. I won't wear orange and black for fear of screaming Halloween! As a result of this little fashion paranoia, I am hesitant to don the reds and pinks of Valentine's Day. So this Ann Taylor pleated hearts dress creates a perfect compromise. I get the satisfaction of being festive with the pattern while avoiding an overwhelming holiday feel.
Are you a holiday-dresser or color-avoider?