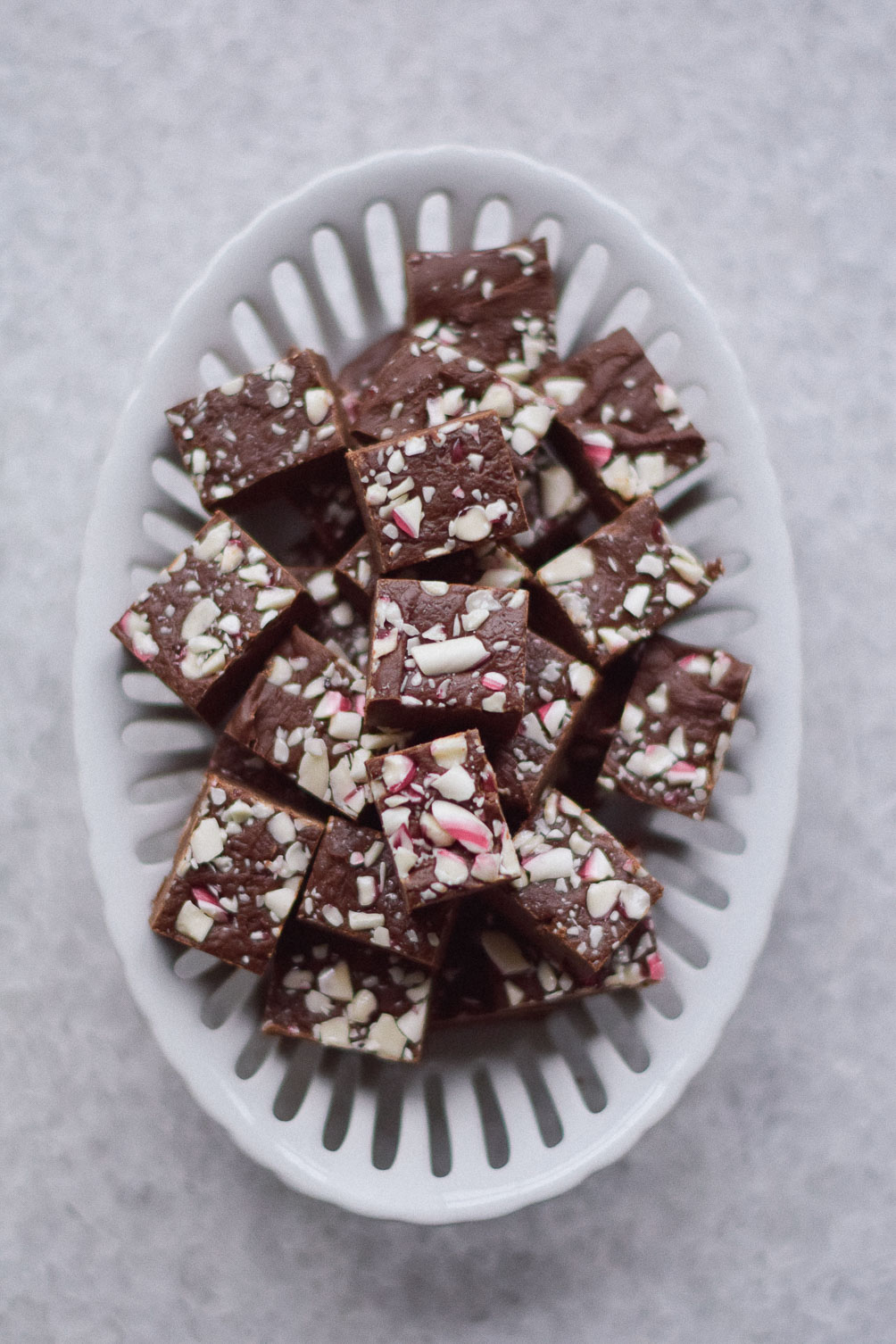 Every holiday season I love to have a recipe up my sleeve that works for last minute parties or as a sweetly wrapped gift. This easy peppermint fudge checks both those boxes. It's delicious as well as festive. Plus, with only three ingredients, it's not hard to keep the necessary items on hand. I'm already planning to whip up another batch when my sister gets to town (and we finally watch Elf together again). Happy Christmas week! xx
---
INGREDIENTS
3 cups Semi-Sweet Chocolate Chips
1 can (14 Oz. Size) Sweetened Condensed Milk
3 whole Candy Canes, Crushed
DIRECTIONS
Line a square 8 x 8 pan with foil and spray with nonstick spray.
Combine and melt the chocolate chips and sweetened condensed milk in a double boiler over medium heat, about 5-7 minutes.
Stir until smooth, then pour into lined pan. Use an offset spatula to smooth the surface, then sprinkle on the crushed candy canes.
Refrigerate for 2 hours.
Cut into small squares and serve!