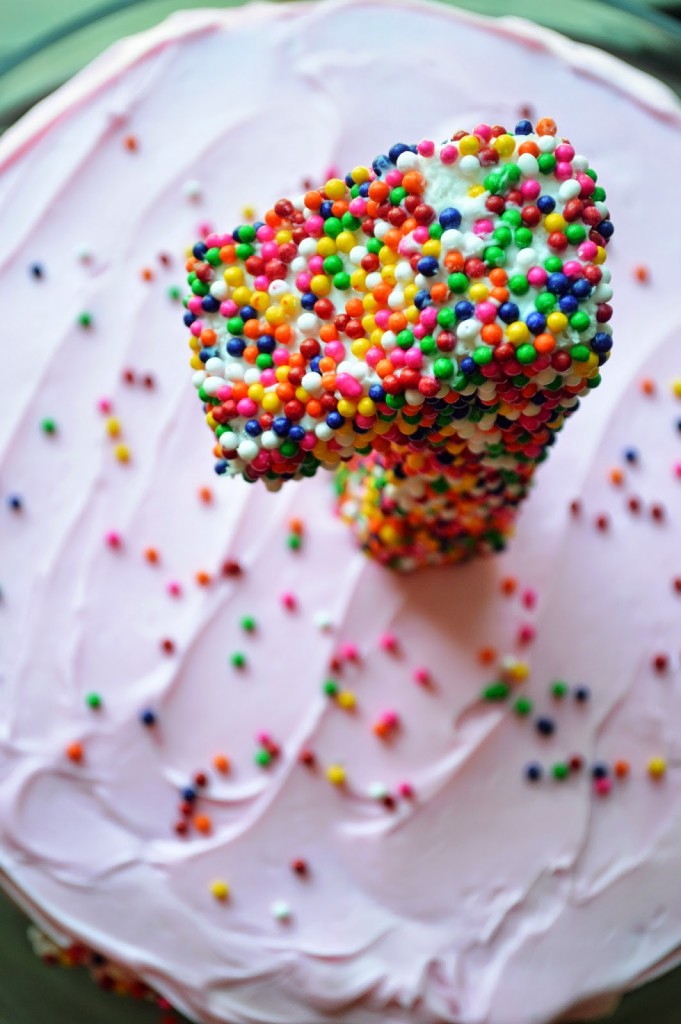 It's almost surreal that our one year anniversary is fast approaching. But instead of dwelling in disbelief, we've made plans to commemorate the day with a photo shoot by our wedding photographer,
Katie Noble Photography
. While this likely won't be a yearly tradition, it is the first big milestone of life together.
I scoured Etsy to find the perfect cake topper and couldn't settle on one. So instead, I opted to make my own and have it be exactly what I envisioned. This simple tutorial can be adapted for any event, party, or special occasion.
Directions
1 block of styrofoam
1 c nonpareils
1/2 c frosting
2 toothpicks
Trace and cut shape from styrofoam block. Coat styrofoam in frosting. Roll shape in cup of nonpareils until fully coated. Push toothpicks into bottom of the styrofoam. Place in prepared cake.