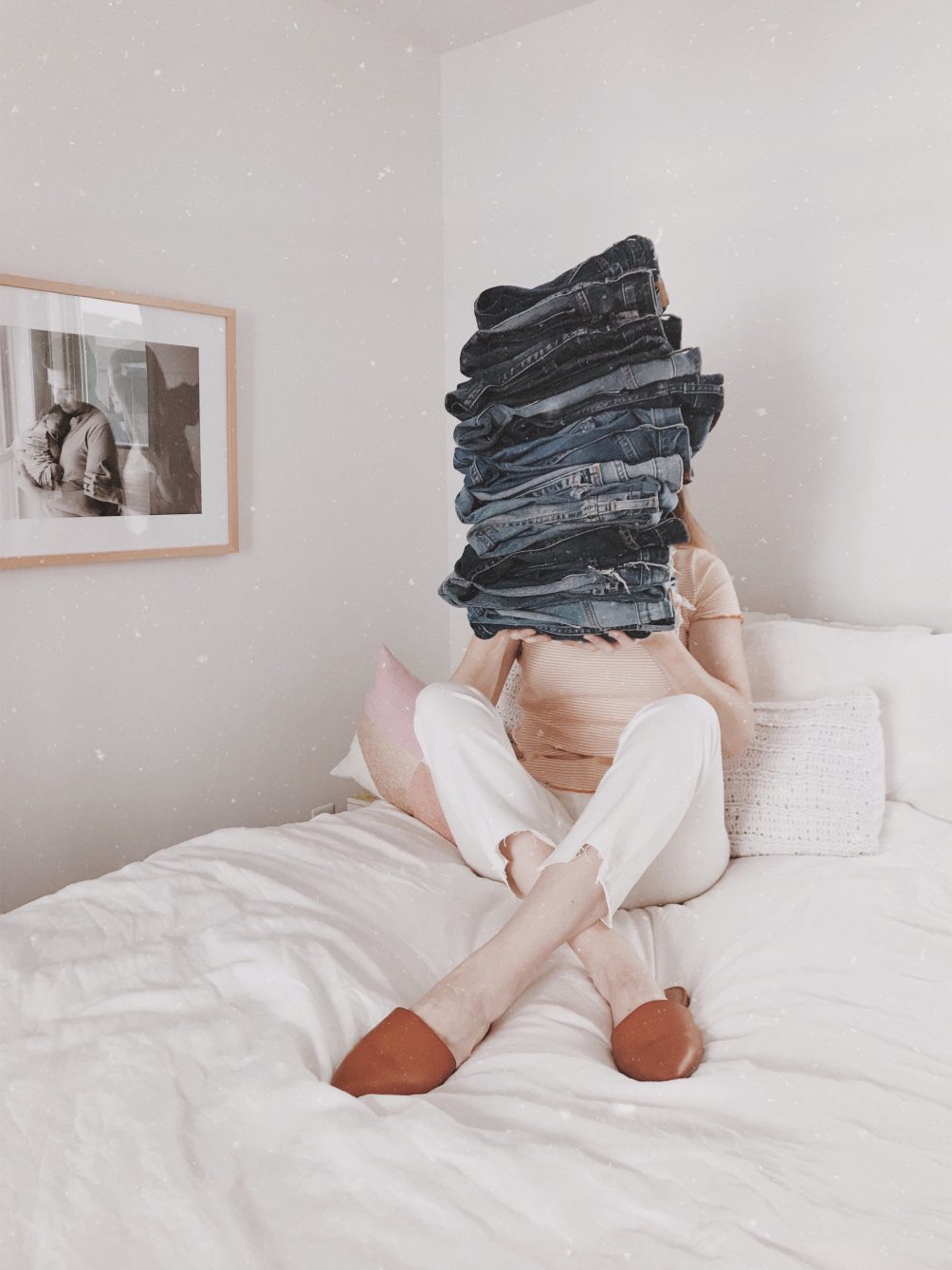 We've finally arrived at the day my husband's long been waiting for: my closet cleanout sale. Last week I introduced the fact that I'll be compiling a capsule wardrobe for summer. And this is part of the road to getting there. I combed through all of my spring and summer items separating into three piles: keep, sell, donate. The 'keeps' are folded neatly, the 'donateds' are dropped off, and my 'sells' are live online.
I put a poll out on Insta-stories and the resounding response was to host an online closet cleanout sale as opposed to in-person. So I chose to host it on a website called Poshmark. It's an online marketplace that allows you to buy, sell, barter, and essentially thrift your way to a beautiful wardrobe. If you don't already have an account you can use my code 'ONEBRASSFOX' to receive $5 in credit on your purchases! Then search my name and voilá–all the gently worn items from my closet are there to browse.
While it certainly feels refreshing to lighten the load on my shelves, I wanted there to be a higher purpose for this sale. And in my initial post I teased out the fact that from April 16-23 10% of profits will be donated to a local charity. Well now i get to share with you all about Amirah. Amirah is a whole-person care program located on the North Shore of Boston. Their mission is "to provide a refuge for those seeking to break free from exploitation and heal in community on their journey toward lasting hope." They offer programs to women who've been the victims of human and sex trafficking.
I first learned of the rampant issue of human trafficking in our country back in high school. I was floored by statistics that showed numbers in the millions, both here and around the globe. Ever since then it's been a prominent cause on my heart. So I am humbled and honored to find some small way of supporting the Amirah organization. To read the stories of hope from women in their programs, click here.
Let me know if you have any questions on this closet cleanout sale and happy hunting! xx