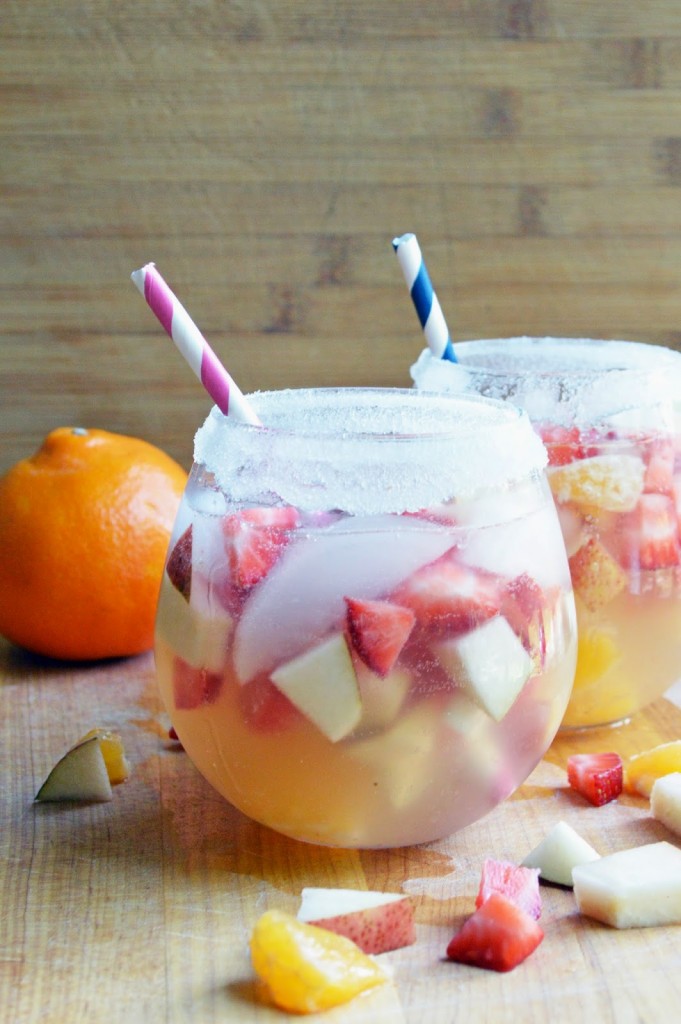 End of summer gatherings are bittersweet. They're another excuse to barbecue with friends but everyone knows what's just around the corner. So I sugared up our pre-Labor Day party this weekend with a Prosecco-based sangria. The citrus tang, dry sparkling wine, and sweet rim are a combination from cocktail heaven. Serve over ice and add a playful straw for the perfect presentation. See full recipe below.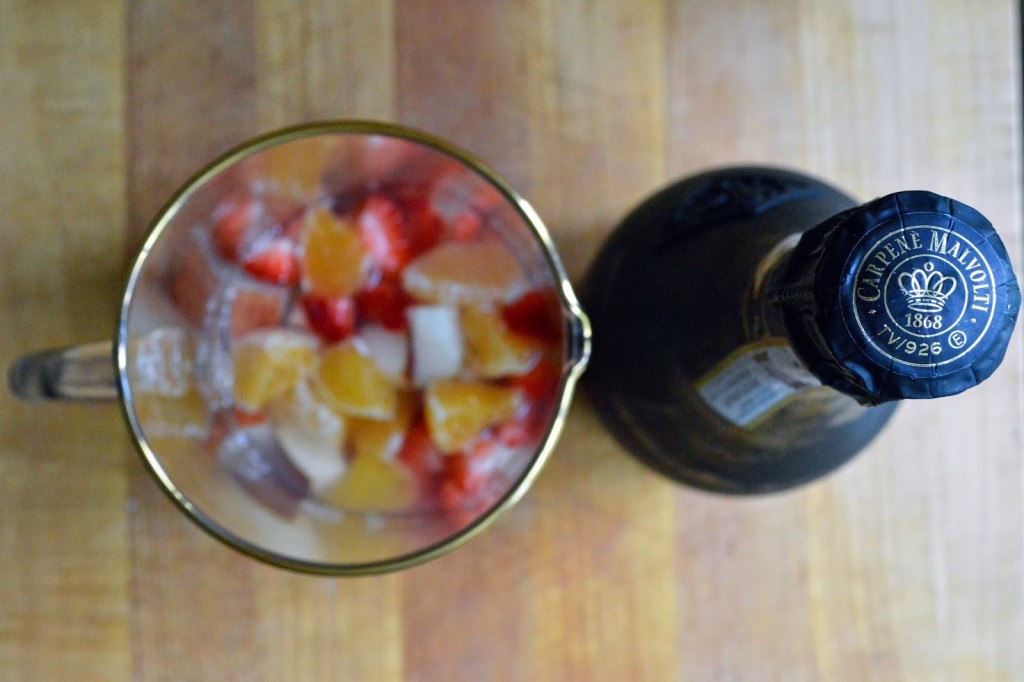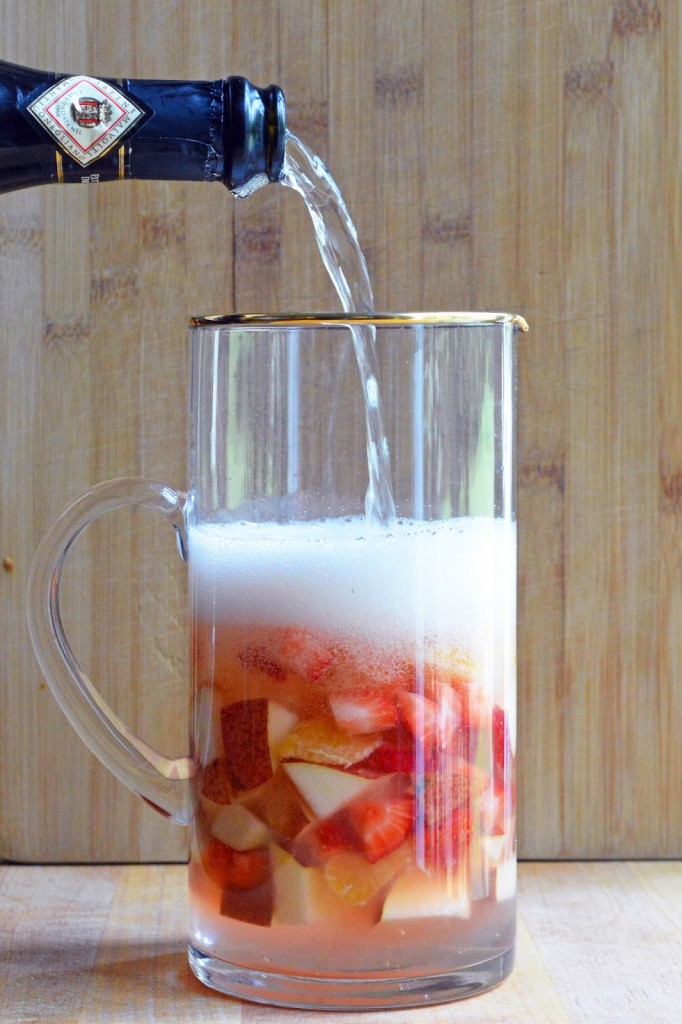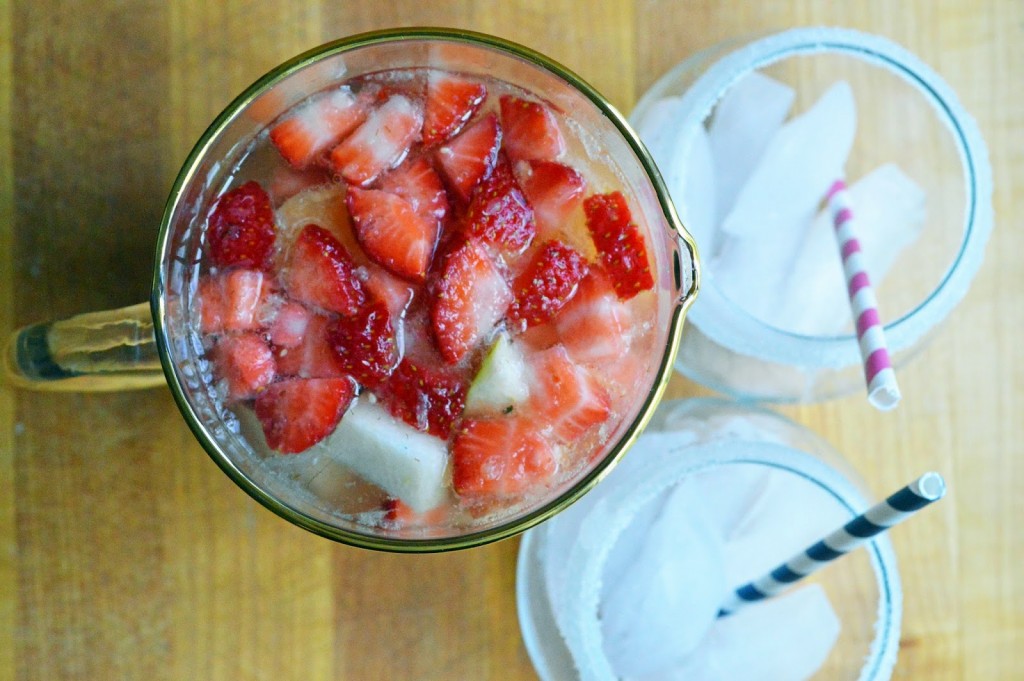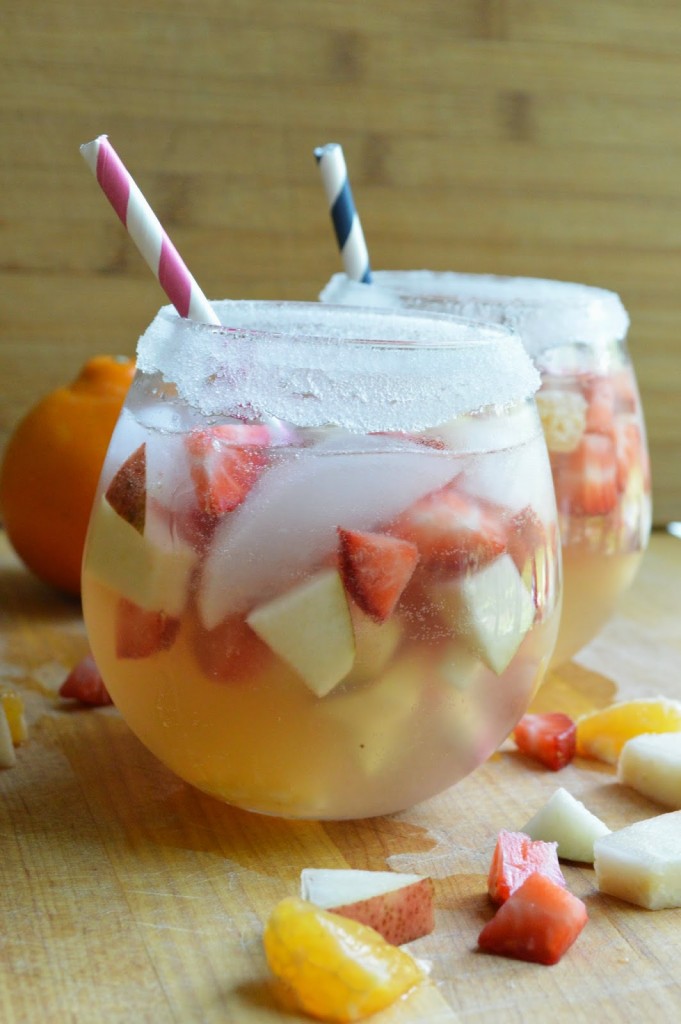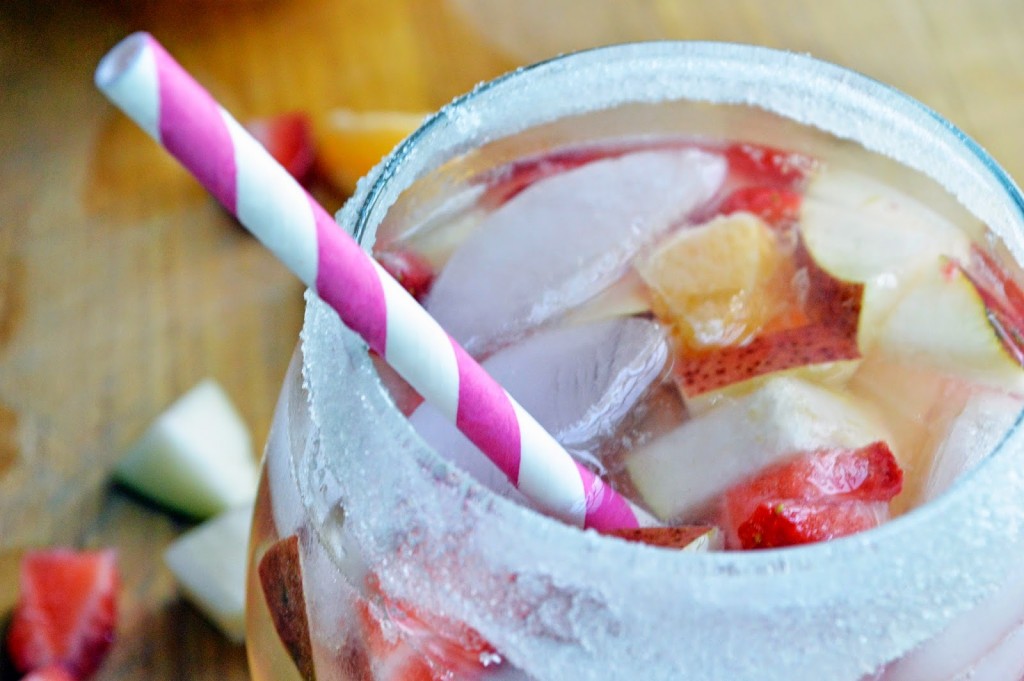 Ingredients
1- 750 ml bottle of Prosecco
1/2 cup lemon vodka
1/3 cup lime juice
1/3 cup simple syrup
1 pear diced
1 tangelo diced
1 cup strawberries diced
Sugar for the rim
Instructions
Dice tangelo, pear, and strawberries and add to a large pitcher.
Add lemon vodka, lime juice, simple syrup and stir. Keep chilled in the refrigerator until you are ready to serve.
Just before serving stir in 1 bottle of Prosecco.
Rim glasses with granulated sugar and pour.