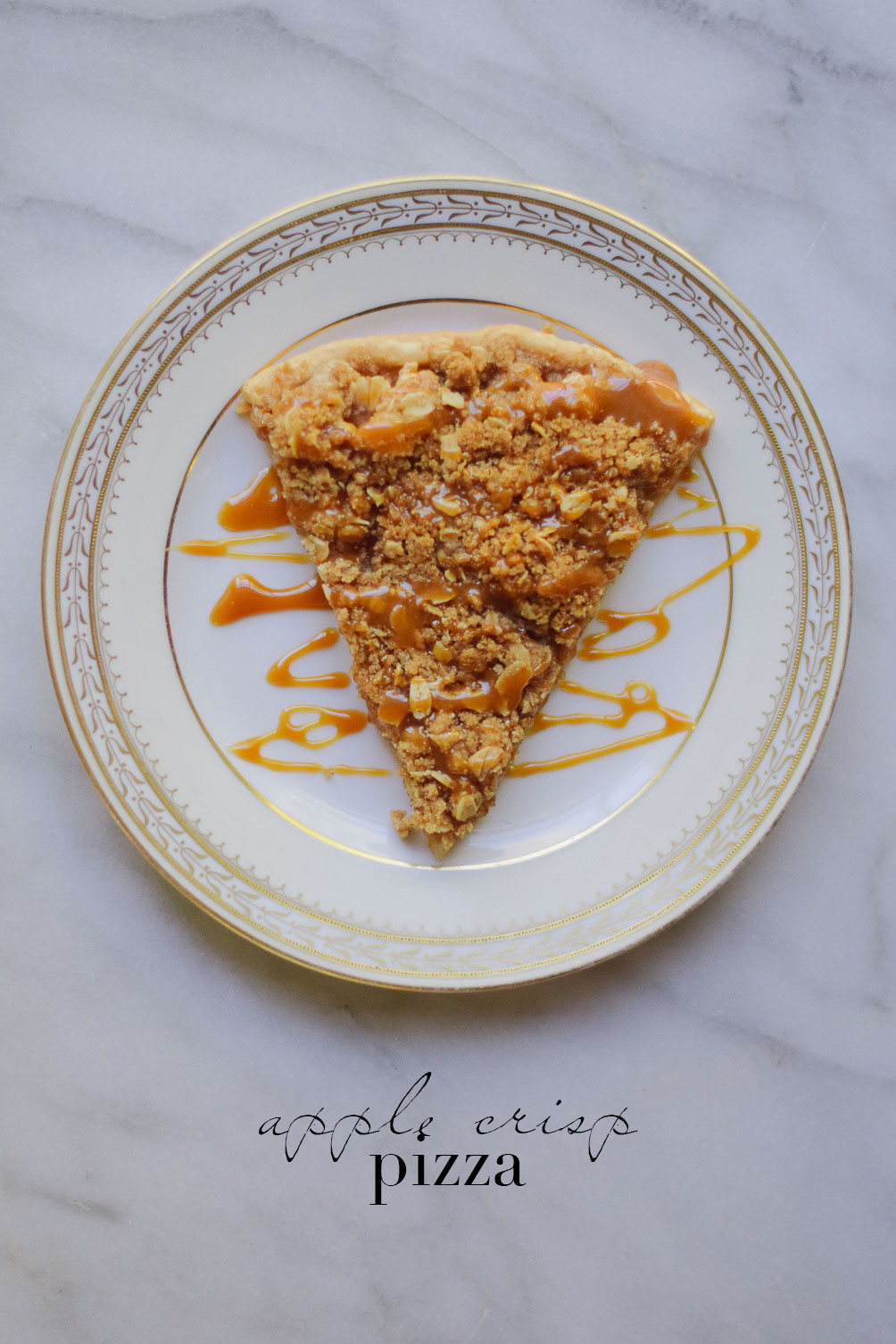 I've been making variations on crisps for years. My sister is the reason I ever started baking and she can make a mean apple anything. But I've got to say, this apple crisp pizza tops them all. Because it's all about ratio. This has the perfect proportion of dough to apples to crisp (hint: uber heavy on the topping). And then the finishing drizzle adds a final sweet kick since the dough tends to be somewhat salty. I'm already planning a remake for our Thanksgiving dessert table. See full details below.
---
INGREDIENTS
Pastry for single-crust pie (9 inches)
⅔ cup sugar
3 tablespoons all-purpose flour
1 teaspoon ground Cinnamon
4 medium apples (like Gala, Fiji, Braeburn, Empire) peeled and diced into ¼ inch pieces
TOPPING:
½ cup all-purpose flour
⅓ cup packed brown sugar
½ cup old-fashioned rolled oats
1 teaspoon ground cinnamon
¼ cup salted butter, softened
DRIZZLE:
DIRECTIONS
Preheat oven to 350 degrees.
Roll pastry to fit a 12 inch pizza pan; fold under edges to give the pizza a bit of a raised crust. Combine sugar, flour and cinnamon in a medium bowl. Add peeled, diced apples and toss.
Arrange the apples in a single layer over the pie crust to completely cover it.
For the topping: Combine the flour, brown sugar, oats, cinnamon, and butter in a bowl. Mix well. Sprinkle topping evenly over the apples.
Bake at 350 degrees for 35-40 minutes or until apples are tender. Remove from oven and immediately drizzle with caramel topping. Cut into pizza slices and serve.