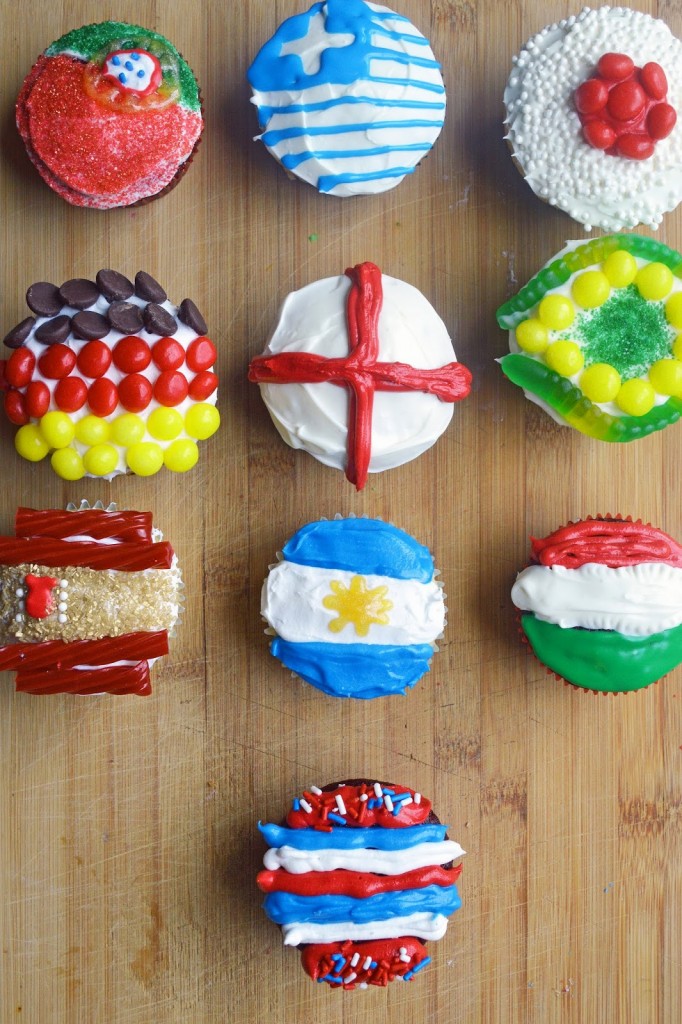 I don't follow soccer. I can't pretend to know the stats and players or anything about their ranking. But I absolutely love the World Cup. I could glue myself to the sofa and watch every game (if it weren't for real life). Unlike the Olympics where attention is split among various events, the World Cup airs one match at a time. So all over the globe we see the same goals, the same fouls, and definitely the same dramatized injuries. This year I wanted to join the hype and show my stripes with World Cupcakes.
Start with any flavor of boxed cupcakes, add a layer of buttercream frosting, and decorate! I used everything from sprinkles to gummy worms, fondant to Twizzlers. Google the country flags or mimic the jerseys. The final step for a good luck charm is eating the country you want to win.
How many cupcakes can you guess correctly? The answer key is in the last photo.
Tell me your number in the comments section!