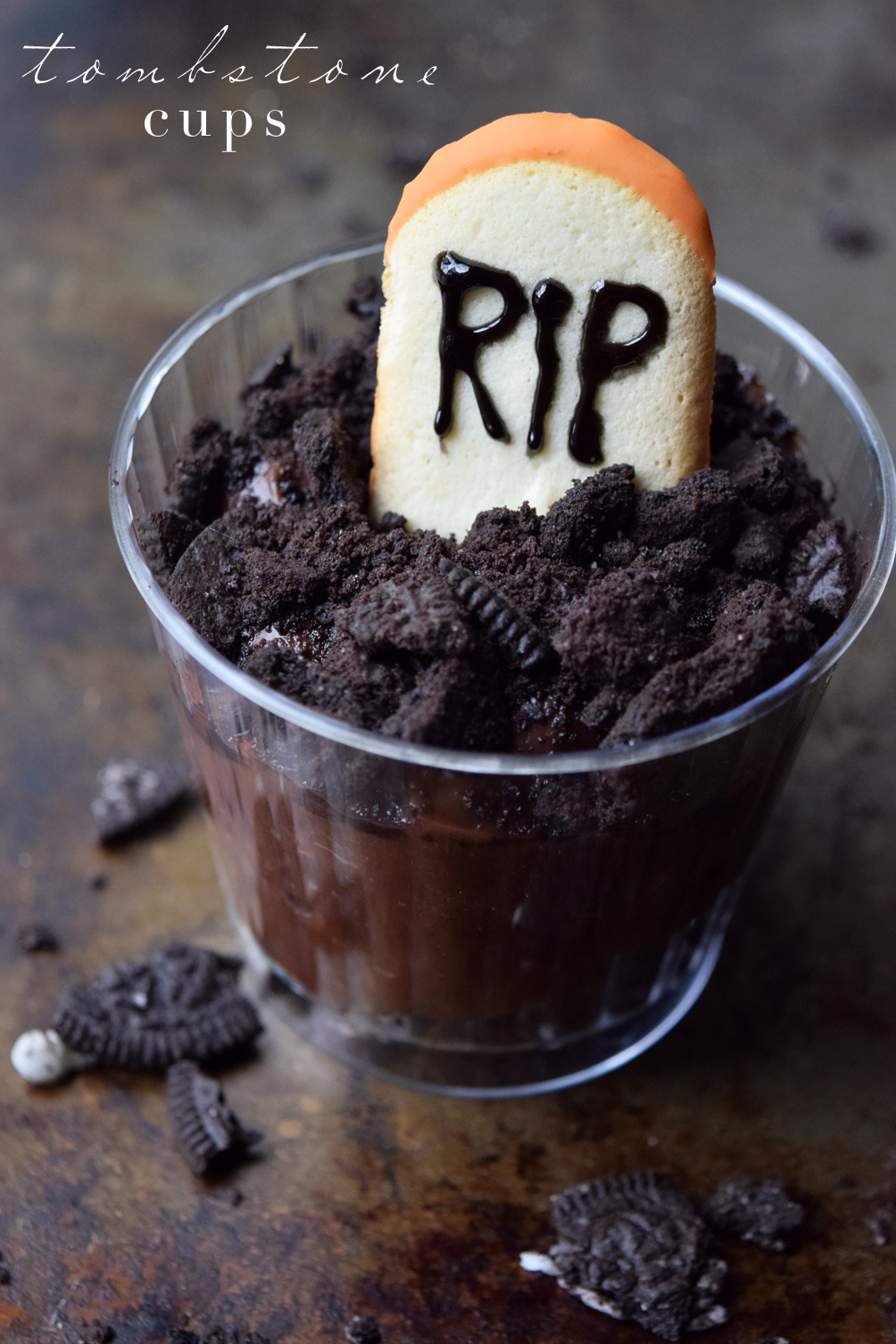 I'm not a super Halloween-ie person. Don't get me wrong, I love little kids in their adorable costumes and I'm all for free candy. It's just that I don't get into the scary spirit of the season too much. But then again, I can't resist at least some festive indulgence. And these tombstone cups with graveyard dirt give the best of both worlds: Halloween cheer (can we call it cheer, what do we call it?) and sweet treats. They're also an incredibly easy last minute option for your upcoming scary movie night. Tune back in next Tuesday for a colorfully creepy second recipe that should definitely be added to your holiday menu!
---
INGREDIENTS
1 package instant chocolate pudding mix
12 Oreos, crushed
4 pumpkin Milano cookies
1 tube black gel icing
DIRECTIONS
Prepare pudding according to package directions, store in fridge.
Crush 12 Oreos. Use half of the Oreos to line the bottom of the cups.
Top with pudding, evenly distributed across all cups.
Using the black gel icing, write "RIP" on the flatter side of the Milano cookies (if you don't have great handwriting, that makes it even spookier!)
Bury the Milano cookie halfway into the pudding cup and serve immediately.