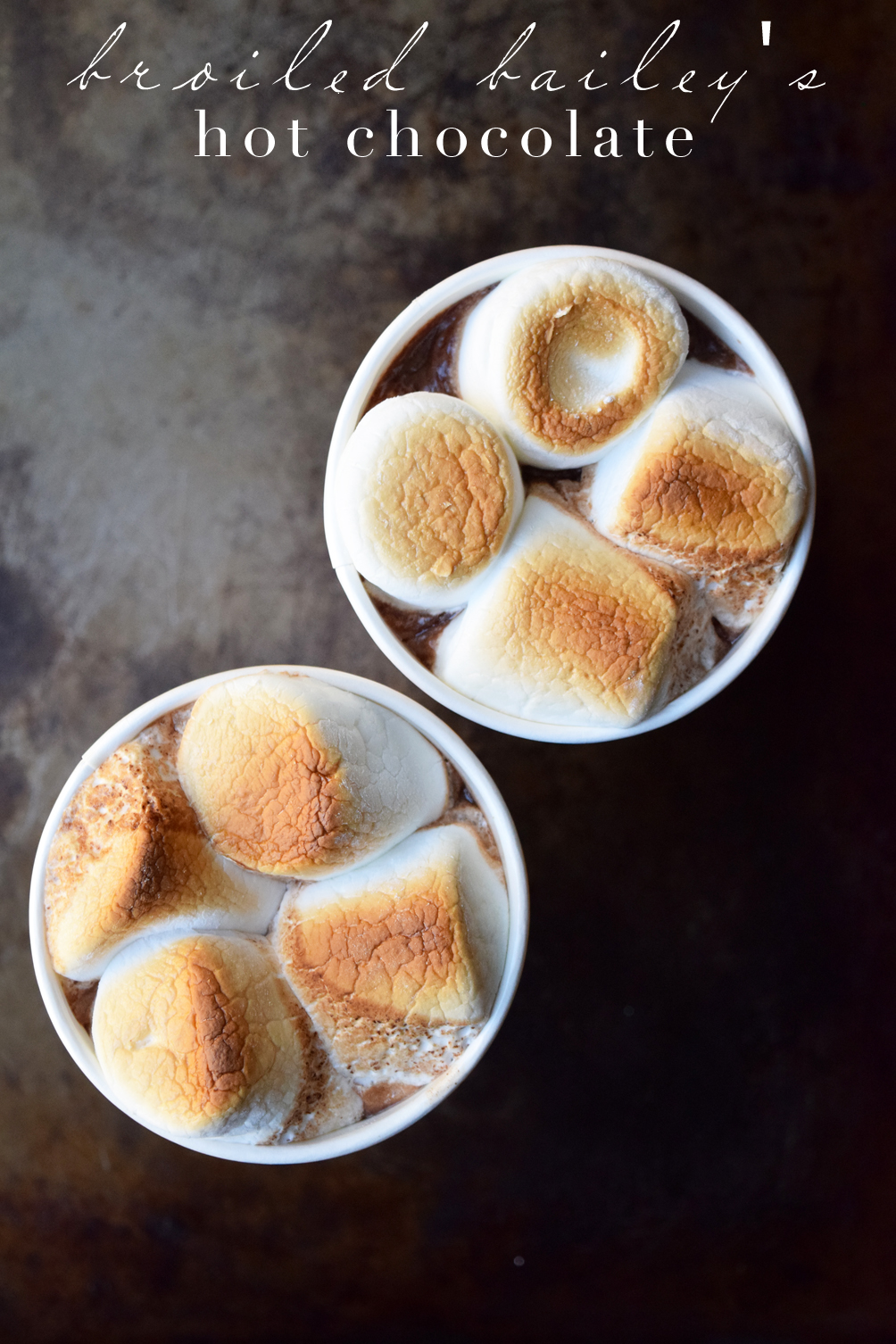 Okay, take all your childhood memories of warm cocoa and multiply them by a thousand. You'll get just close enough to understanding the decadence of this broiled bailey's adult hot chocolate. It's rich enough to feel like dessert and grown-up enough to act like a cocktail. I love the idea of having friends over and curling up with a mug in front of our Radiant Fireplace 2 DVD (no, I don't have a fireplace; yes, that's a real thing; and no, I don't know what happened to Radiant Fireplace 1). I served them here in Susty Party cups for a whimsical touch. And if you're not a fan of bailey's liqueur I'd recommend trying Kahlua instead. I'm wagering that's equally as delicious.
Use code "onebrassfox" for 10$ off your Susty Party order of these sweet cups (or anything else from their collection).
3 cups milk
1/3 cup half and half
1 cup semi-sweet chocolate chips
1/2 cup Bailey's Irish Cream
marshmallows
Directions
In a small saucepan, add milk and half and half. Turn on medium heat and let mixture warm up. Add chocolate chips.
Let chocolate chips melt in milk mixture, whisking frequently. Once the chocolate has fully combined, add Bailey's. Stir to combine and transfer to oven safe mugs.
Turn on broiler to low. Place marshmallows on top of hot chocolate and place mug under broiler. Keep the oven door open and watch your marshmallows, they cook fast! Once your marshmallows are nice and toasty, remove from heat (use an oven mitt!) and enjoy!
for more cocktail inspiration, see below
Check out Holiday DIY: Make a Bespoke Statement This Season

by Glam Editor at Mode