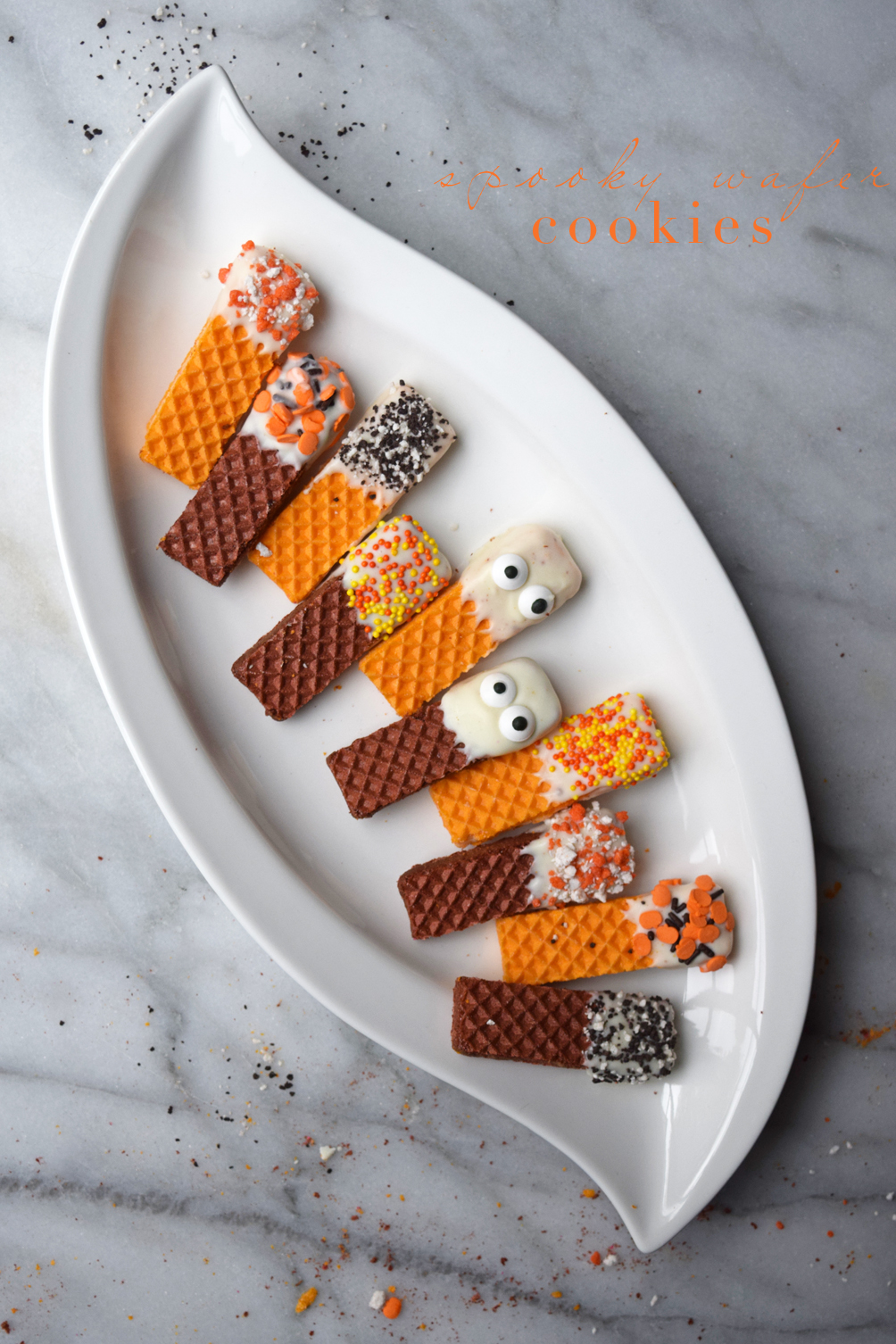 This is my kind of Halloween: it's sweet, not too scary, and uses edible googly eyes (because that's just awesome all by itself). Moreover, since it's four days out and the planning time is pretty short, they're easy to whip up in ten minutes. So spooky wafer cookies and last week's tombstone cups are this holiday's top recipes. One idea I didn't try but definitely will next time: a mummy cookie. That's where you dunk the whole thing in chocolate, put on the eyes, let it rest, then drizzle more white chocolate for the fabric wrap.
I hope you have a happy and safe Halloween weekend! And if you make either recipes, be sure to tag me on Instagram or snap it to me so I can see (@onebrassfox).
---
INGREDIENTS
white melting chocolate
wafer cookies
variety of Halloween sprinkles
parchment or wax paper
DIRECTIONS
Melt the chocolate as directed on package. Once chocolate is melted, dip the top half of a wafer cookie.
Top with sprinkles.
Place on prepared baking sheet to dry.