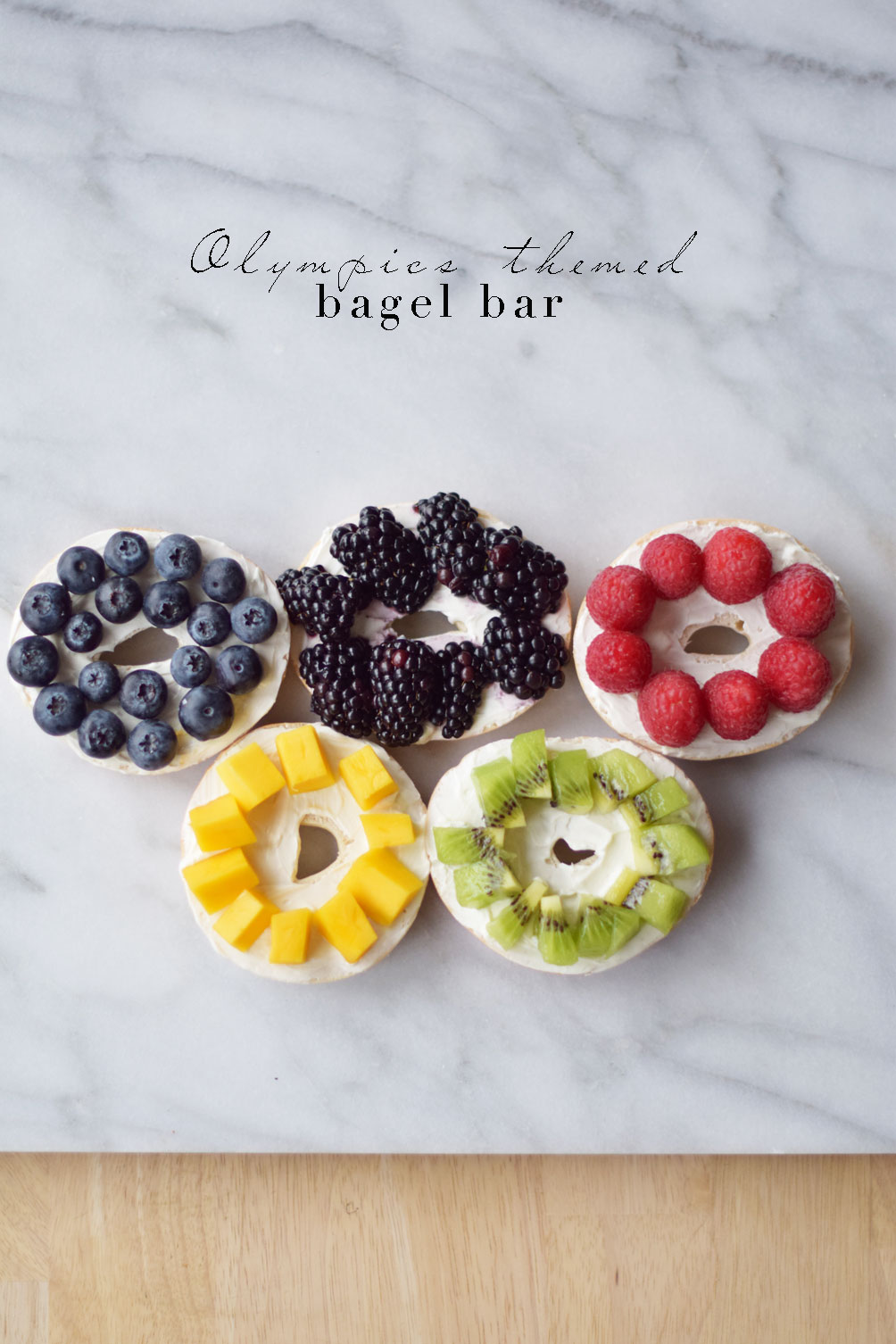 Tomorrow is significant in so many ways. One of those being the fact that for the next few weeks it'll be a major challenge to get any work done. Rio 2016 is coming alive and I've drummed up this Olympics themed bagel bar to celebrate. It's super minimal on effort and supplies yet creates the ideal centerpiece. And so long as you stick within the color theme, feel free to switch around fruits or toppings based on preference. Here's my ingredient list to recreate this Summer Games party bite.
Ingredients
1 dozen mini plain bagels
1 ripe mango
1 pint blackberries
1 pint blueberries
1 pint raspberries
4 kiwis
1 tub plain cream cheese
Slice the fruit, place in bowls and arrange according to Olympic Rings colors. Cut bagels in half and place alongside bowl of cream cheese. Serve, top, and watch the festivities.