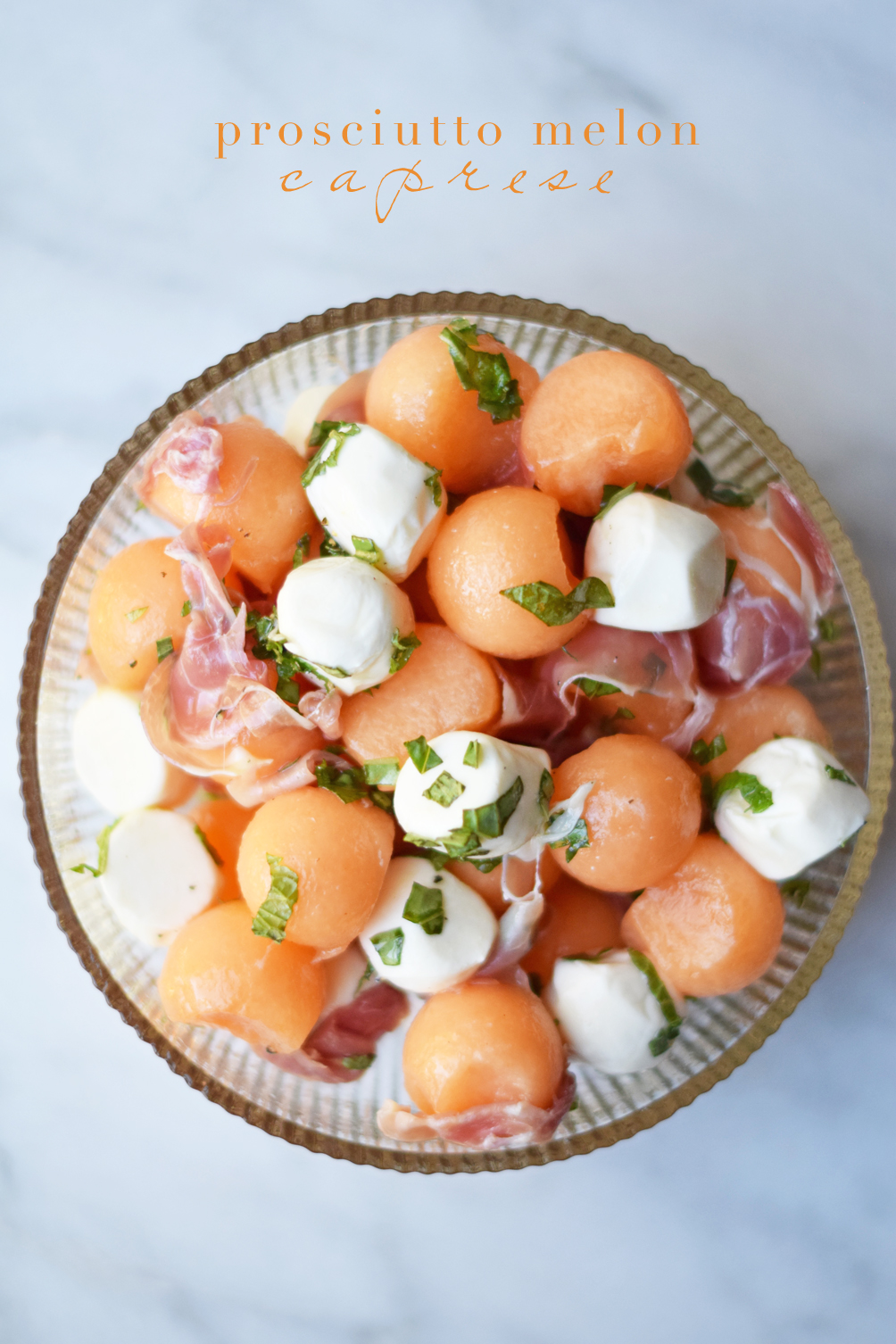 A few years ago while on family vacation, my foodie sister convinced us to combine watermelon and bacon in one bite. She said it had some unusual, transformative taste we wouldn't believe. Well, she was wrong. She misremembered the combination. In fact, it just tasted like a mouthful of crunchy bacon-like watermelon. And, while this recipe turned out far better, I initially worried we'd be in that same unfortunate-combo position. But the prosciutto melon caprese salad far exceeded my expectations. It's both refreshing and savory with mozzarella offering a creamy finish. See full recipe details below.
Ingredients
1 cantaloupe, halved and seeded
1 8-ounce container mozzarella balls (I used pearl size balls)
8-10 slices prosciutto, shredded into large pieces
¼ cup basil leaves, thinly sliced
¼ cup mint leaves, thinly sliced
3 tablespoons extra-virgin olive oil
1½ tablespoons honey
1 tablespoon white balsamic vinegar
Kosher salt and freshly ground black pepper to taste
Directions
Use a melon baller to scoop balls from the cantaloupe halves and add to a large bowl.
Add the mozzarella balls and the torn prosciutto.
Sprinkle with the basil and mint leaves.
In a small bowl, whisk the olive oil, honey and white balsamic vinegar together and season with kosher salt and freshly ground black pepper.
Drizzle over the cantaloupe and toss to coat.
Season with more salt and pepper and additional herbs to taste.