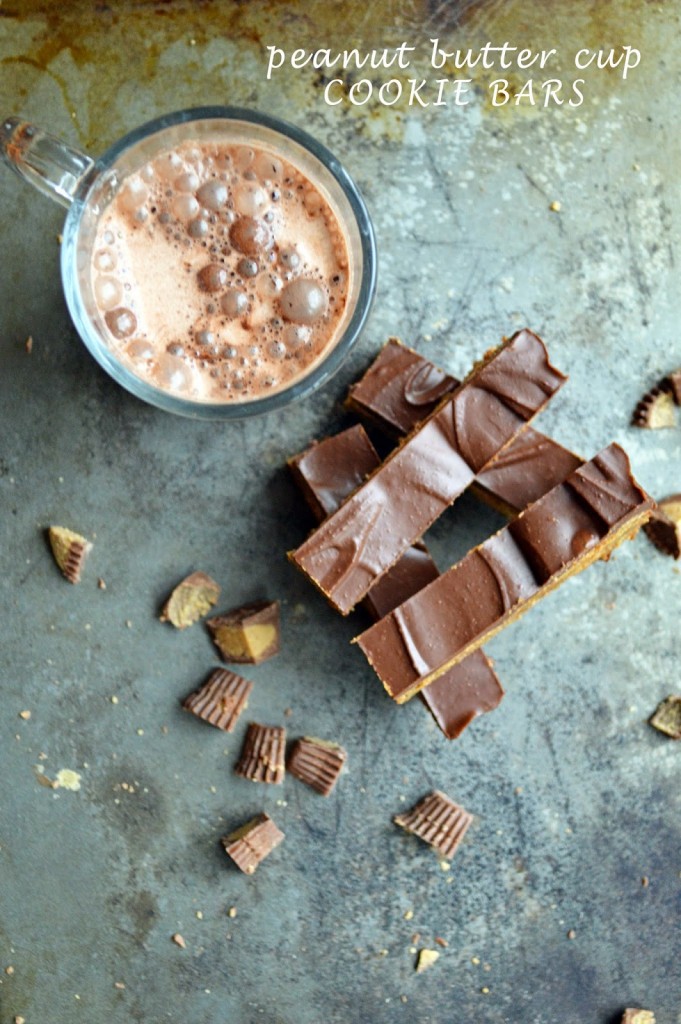 Let's suspend reality for this post and pretend like I actually had leftover candy from Halloween. Living in a condo building where no children trick-or-treat didn't stop us from buying some bulk candy this year (the FUN SIZE packs of peanut M&Ms get me every time). So for anyone with greater self-restraint and some lingering Reese's cups,
this recipe
is for you. It's like a candy-stuffed cookie, in bar form, with a fudgy finish. See full details below.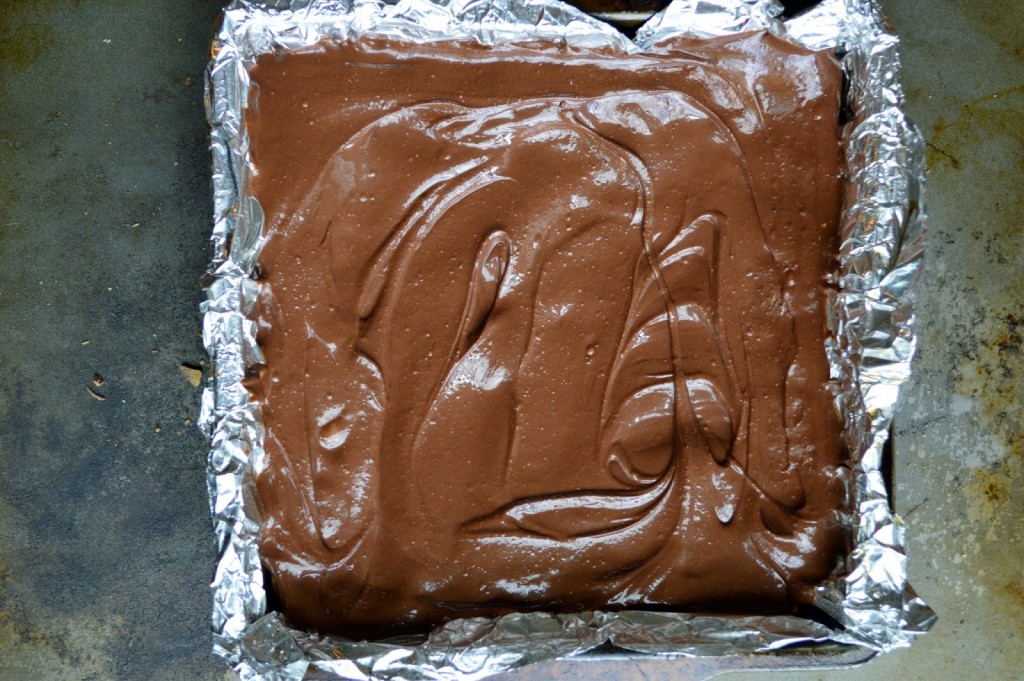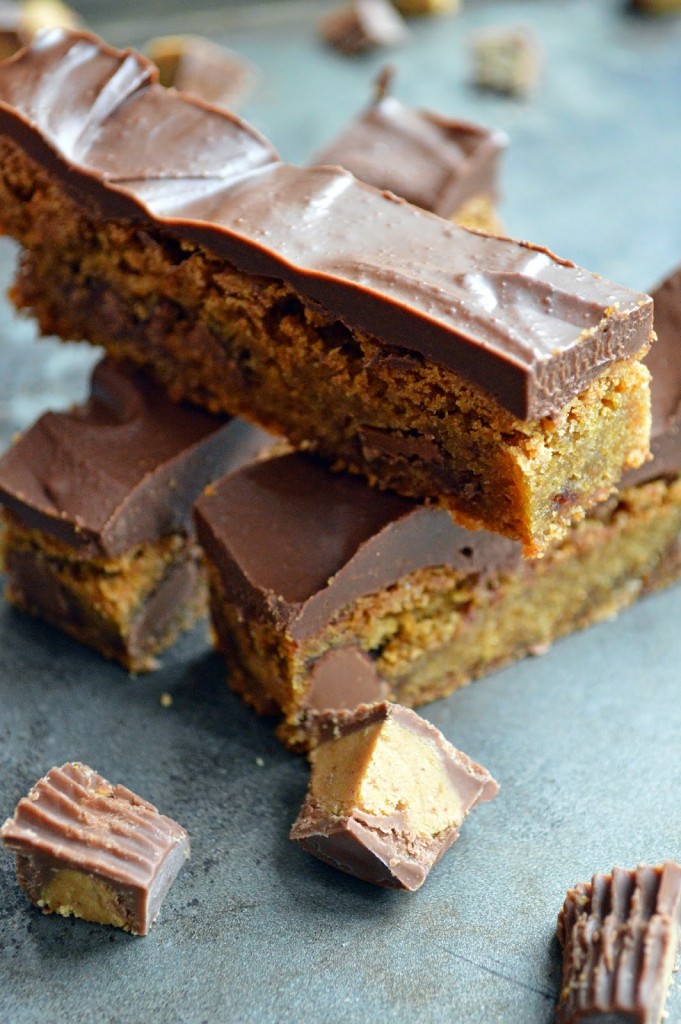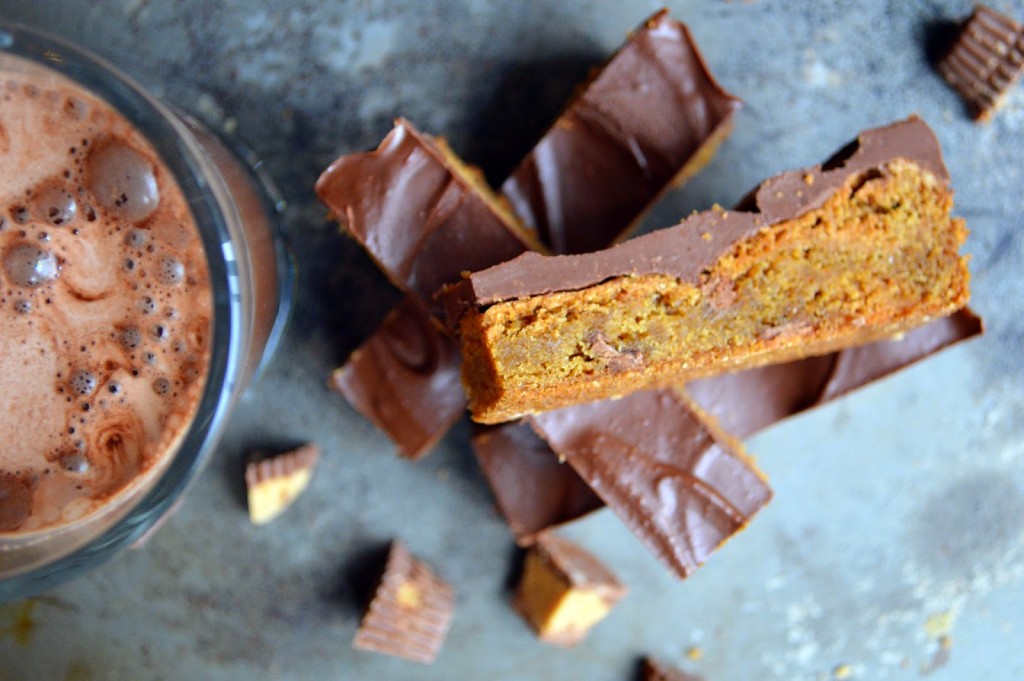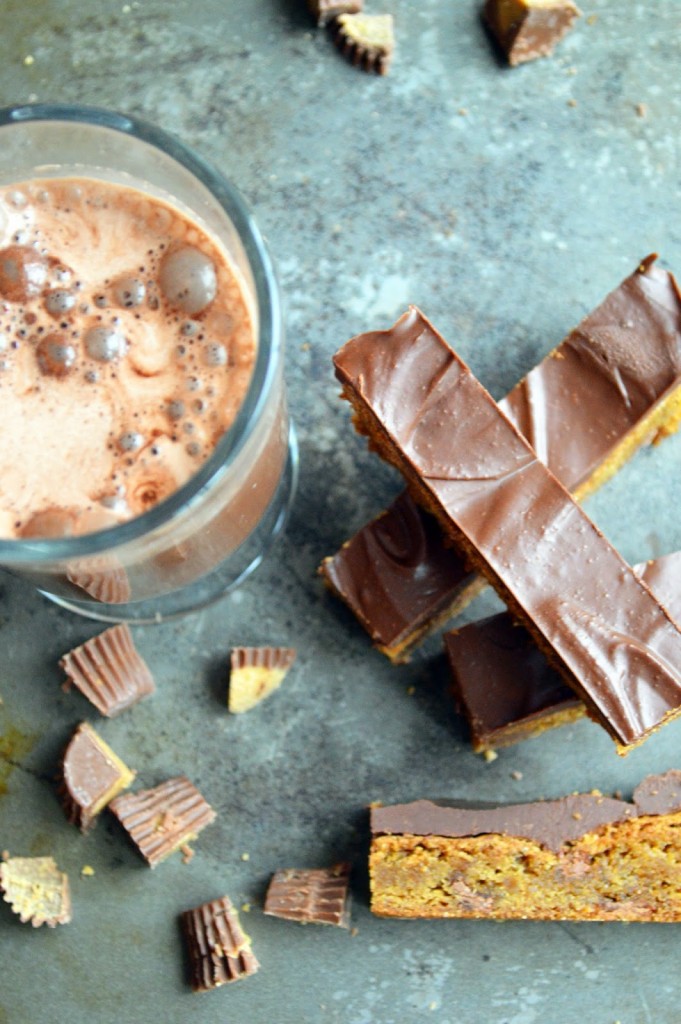 INGREDIENTS
1 cup all-purpose flour
1/2 teaspoon baking powder
1/4 teaspoon baking soda
1/2 teaspoon salt
1/3 cup unsalted butter, melted
1 cup packed light brown sugar
1 large egg
2 teaspoons pure vanilla extract
1 cup mini peanut butter cups
For the Chocolate-Peanut Butter Glaze
3/4 cup semisweet chocolate chips
3 tablespoons creamy peanut butter
DIRECTIONS
1. Preheat oven to 350 degrees F. Line an 8×8-inch baking pan with foil and spray with non-stick cooking spray.
2. In a medium bowl, combine flour, baking powder, baking soda, and salt.
3. In the bowl of a stand mixer fitted with the paddle attachment or in a large bowl with an electric mixer, combine the melted butter and brown sugar. Add egg and vanilla, mixing until well combined. Gradually add in dry ingredients and mix until just combined. Stir in mini peanut butter cups.
4. Spread the batter into the prepared pan. Bake in the preheated oven until a toothpick inserted in the center comes out clean, about 20 to 25 minutes. Remove pan to wire rack and cool completely.
5. In a medium, microwave-safe bowl, melt the chocolate chips and peanut butter on 50% power, stirring every 30 seconds, until completely smooth and melted. Spoon the mixture over the cooled cookie bars and spread into an even layer with an offset spatula. Refrigerate for at least 30 minutes, or until set. Remove from pan and cut into bars.