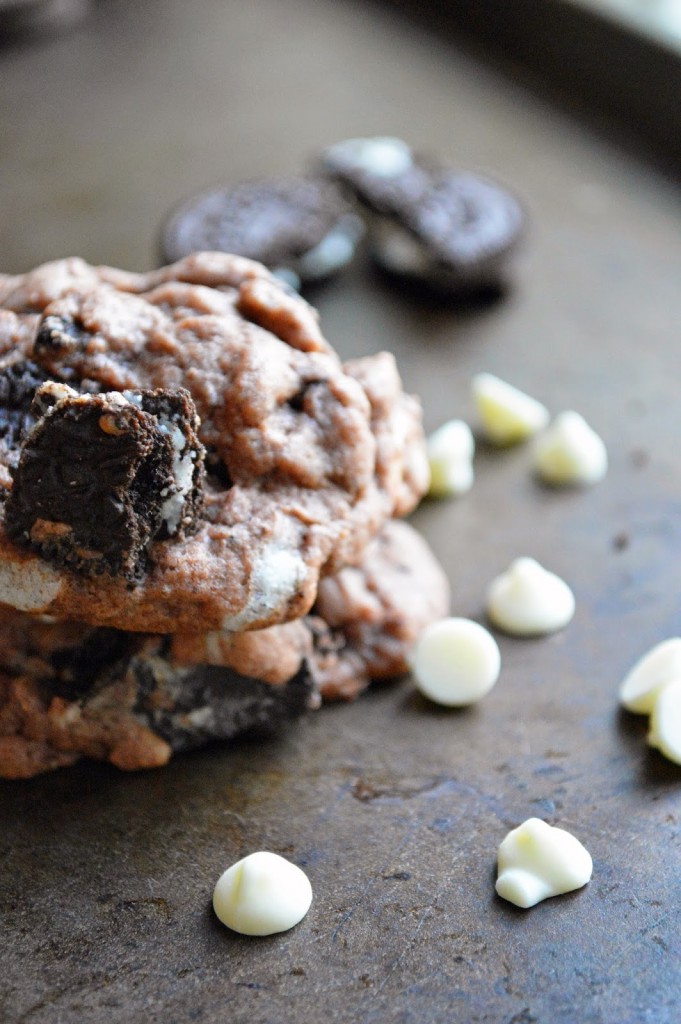 Alright, a cookie inside a cookie, it's a bit much. But when it tastes this good, no one's judging.
This
recipe is pretty standard for cookies and simply adds pudding and crushed oreos to the mix. I wanted a color contrast to make them look, well, less like dirt, so I threw in a handful of white Ghiradelli chips. The outcome is perfectly moist with bits of crunch and a mega dose of chocolate.
See below for the full recipe.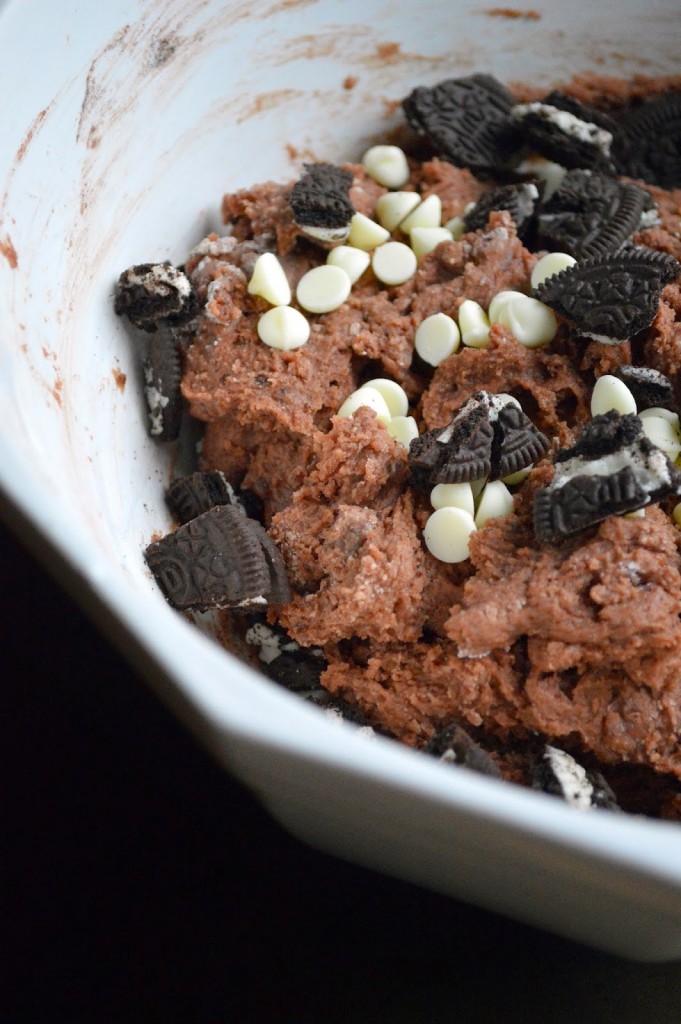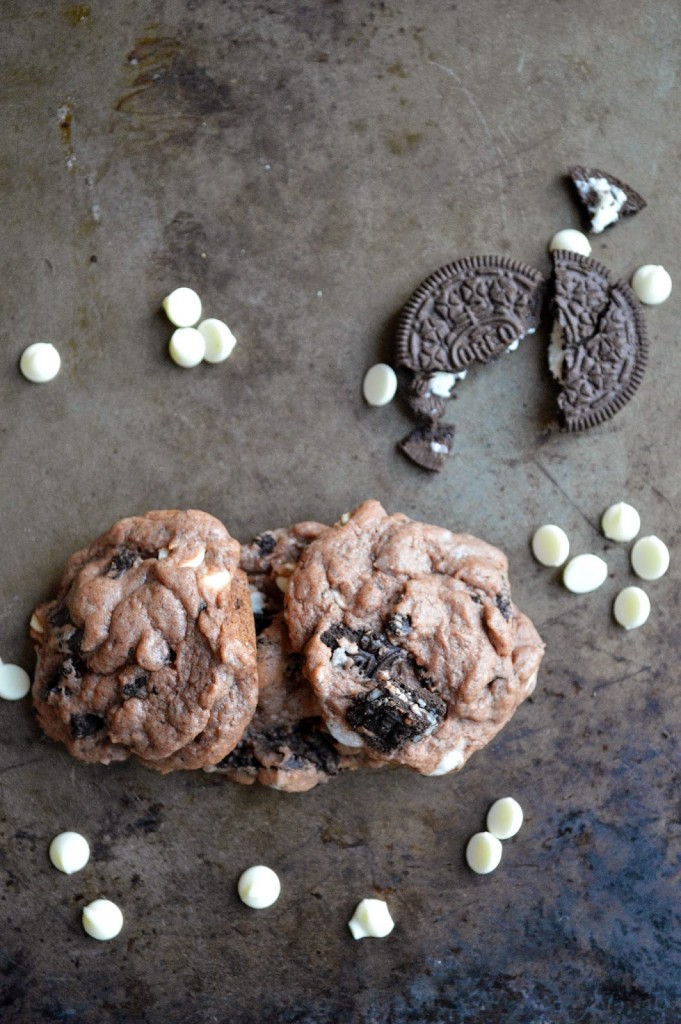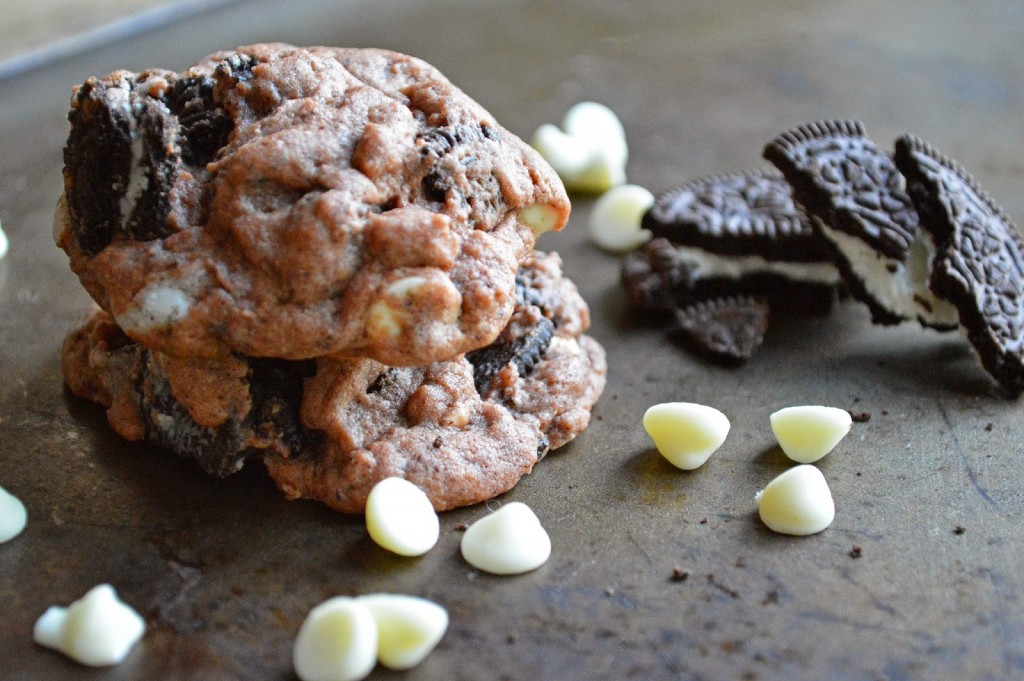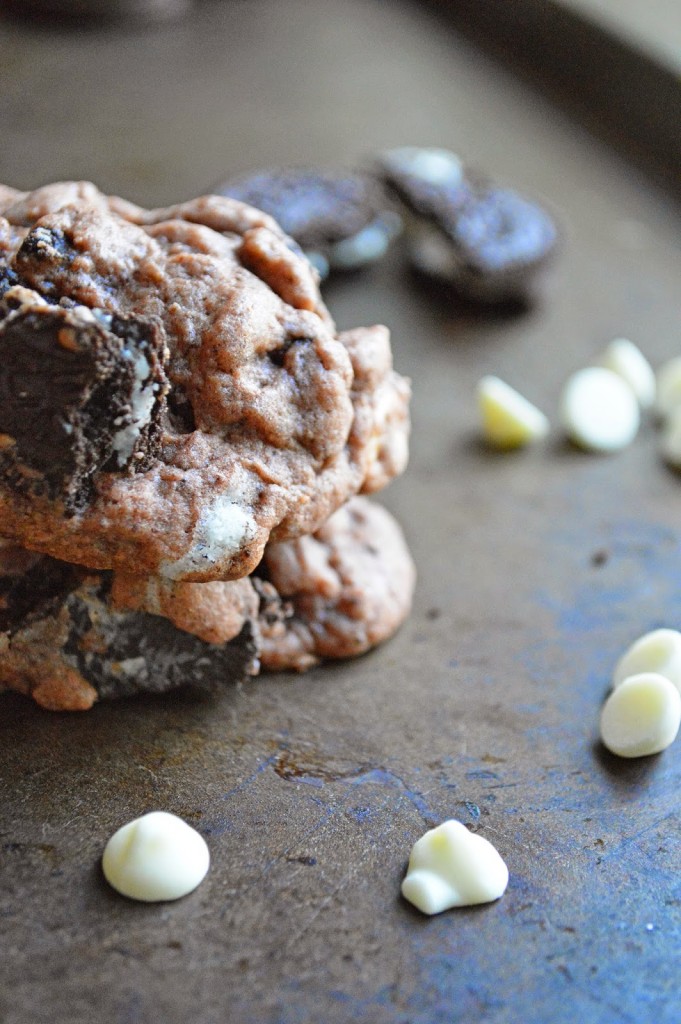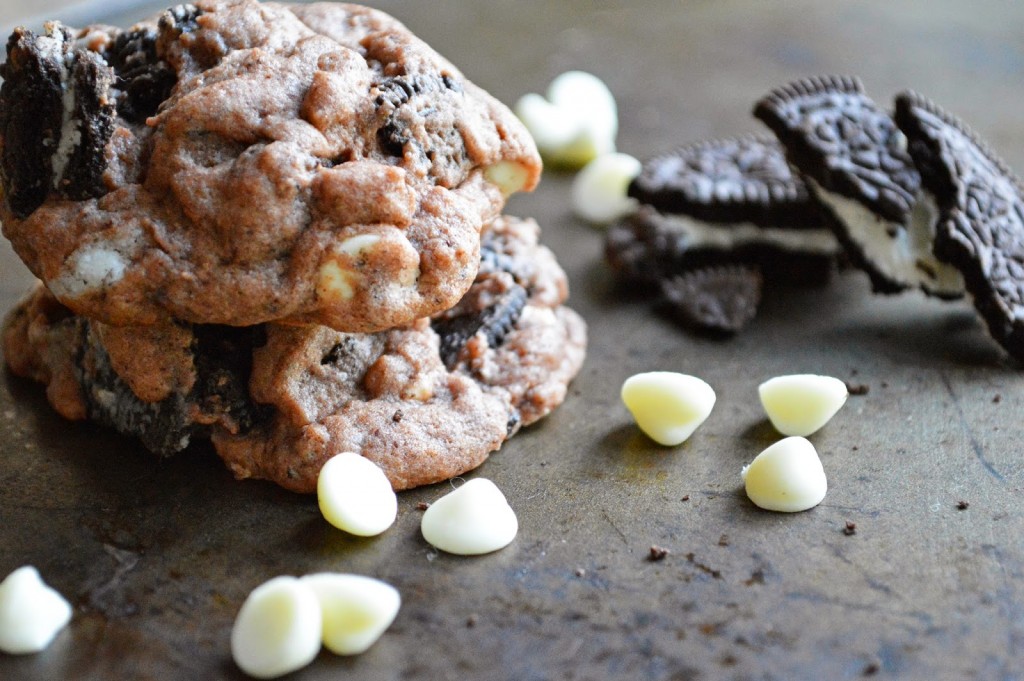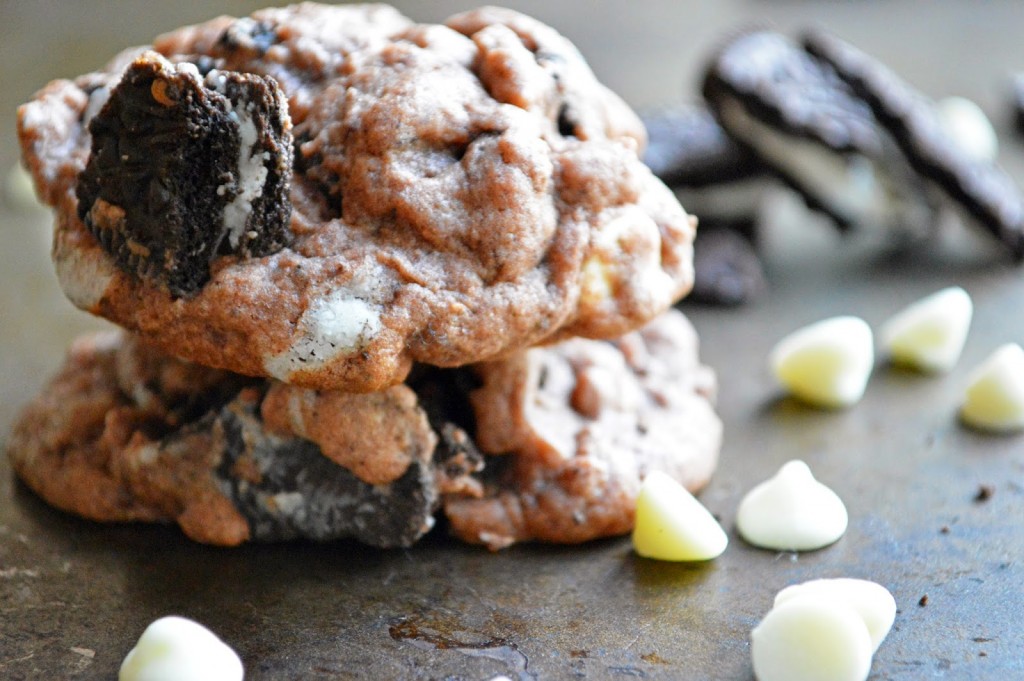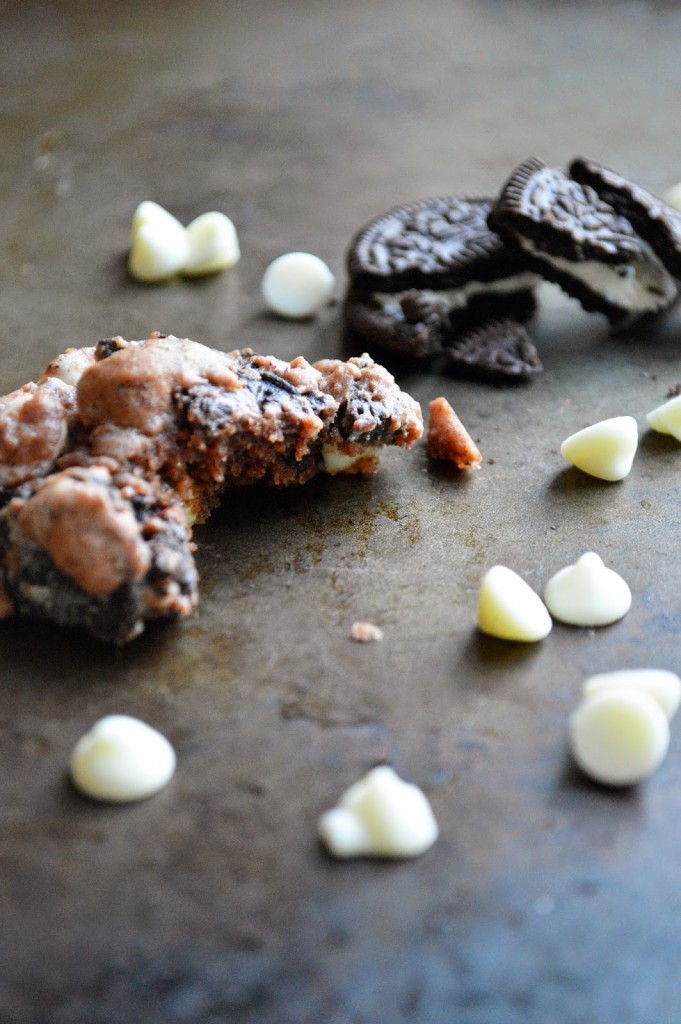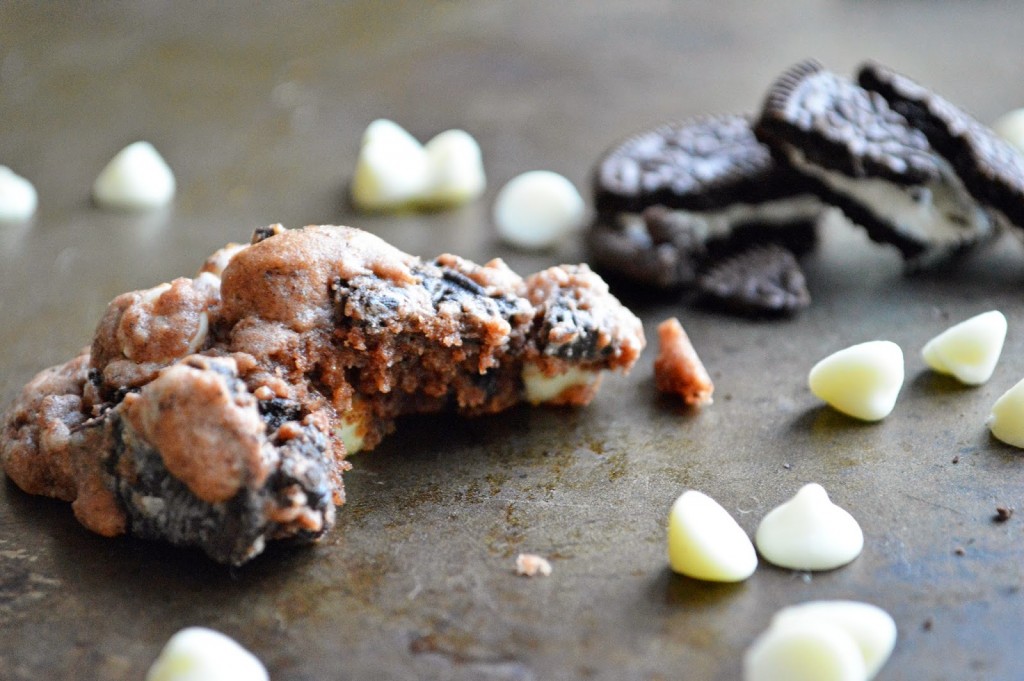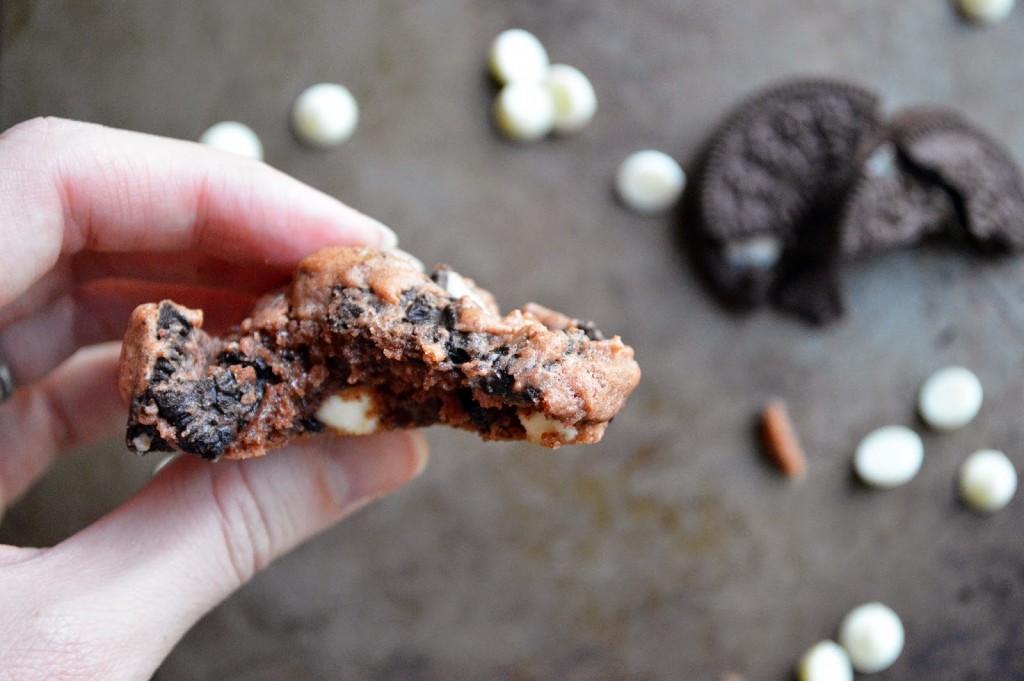 Ingredients
1 cup butter, softened
¾ cup brown sugar
¼ cup granulated sugar
1 (100g ) package instant chocolate pudding
2 eggs
1 teaspoon vanilla
1 teaspoon baking soda
2 cups all-purpose flour
¼ cup cocoa
12 coarsely chopped Double Stuffed Oreo cookies
Instructions
Preheat oven to 350° F.
Combine flour, cocoa and baking soda and set aside.
In a large bowl, cream together butter, brown sugar, granulated sugar and pudding mix. Beat in eggs and vanilla.
Add flour mixture until combined.
Fold in the Oreo Cookies.
Form cookies using a cookie scoop and place on a parchment lined baking sheet.
Bake for 10-12 minutes, or until the bottoms are golden brown are the sides of the cookies are well set and cooked.