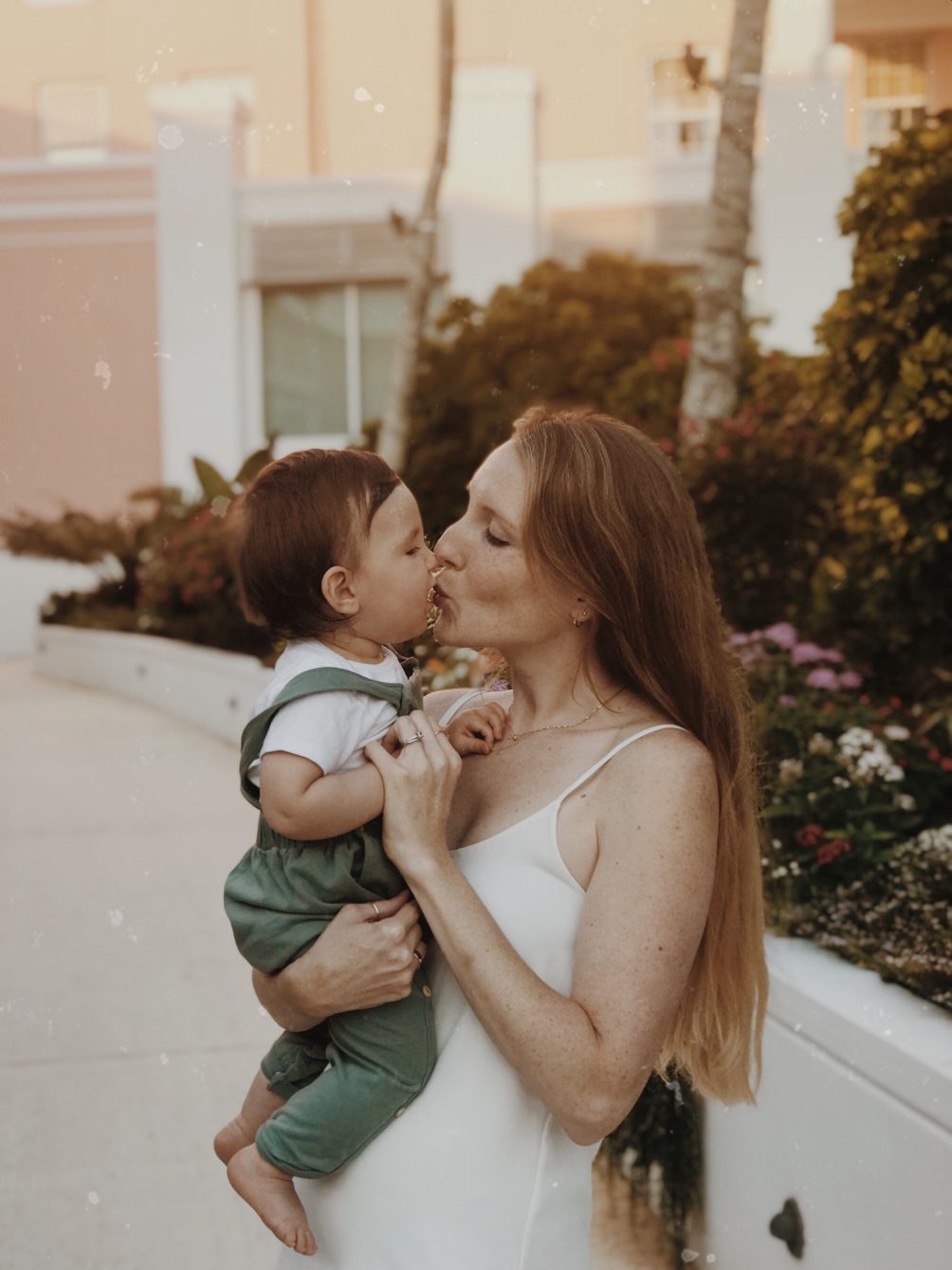 If you follow me on Instagram you're probably already aware that these past couple of months have been challenging in baby-world. Colton is one of the most precious, tender, and intentional toddlers I could imagine. But that doesn't make him easy. I've shed a whole bunch of tears over his lack of sleep and subsequent fussiness. I've tried all the remedies, methods, and tricks passed on to me. Nothing seems to kick the phase so we're (desperately) riding this wave. But in the midst of chaotic days and short nights, I experienced the most precious motherhood moment I've had to date.
Two weeks ago I 'lost it' with God. I got so frustrated that He wasn't relieving these challenges. I was so mad that He wasn't doing what I feel is best for my baby and helping him sleep or heal his teething pain. Come on, it would be so simple, right? After another crap nap in our slew of crap naps, I unloaded the stroller and we went for a walk. Colton needed to get out of the house and I was in search of fresh air. Our favorite spot is to walk down to a pond by the library. It's serene, never crowded, and has loads of wildlife for baby to watch.
We got there and I put the stroller in park. I stood next to it and sobbed. Everything came gushing out like the dam finally broke. I was frustrated with Colton. I was mad at myself for getting frustrated at Colton. I was mad at God for not helping me. I was mad at myself for being mad at God. Everything fell tumbling in streams down my cheeks.
With my hand at my side I felt a tug on my pinky. As I looked down I met Colton's deep brown eyes. He tugged a bit harder until I knelt down beside the stroller. He then pulled my hand to his head and rested his curly locks in my palm. There he stayed for what was probably seconds but felt profoundly like minutes. My pride shattered that very moment. In one fell swoop this twenty-five pound human offered me the greatest gift. It was my apology and his forgiveness; it was my shortcomings and God's provisions.
From the outside, this motherhood moment was nothing. It was a haggard mother barely keeping it together for her son. But I felt the depths of continued dependence on God and the unconditional love of this baby for his mama. If you're a mother reading this I hope you know your strength, your worth, and your limits. Where you fall short there is someone higher to lift you up. And there will always be the adoring eyes of your child to make all amends.
shop this motherhood moment post