Over the last five years or so my jewelry tendencies have leaned toward two things: gold and dainty. My prior love for statement necklaces and chunky earrings gave way to simple, classic pieces that can be worn on a daily basis. And only recently have I started to rethink mixed metal jewelry. Combining gold and silver tones has always been my mom's approach to accessorizing, yet I rarely followed suit.
But after recently being introduced to Michael Hill Jewelry out of Australia, I'm diving into dual tone jewelry with full force. So today I'm sharing my tips on how to combine pieces in a way that looks effortless yet intentional. And to take it all in bite-sized amounts, I've broken it down by section: necklaces, bracelets, and rings.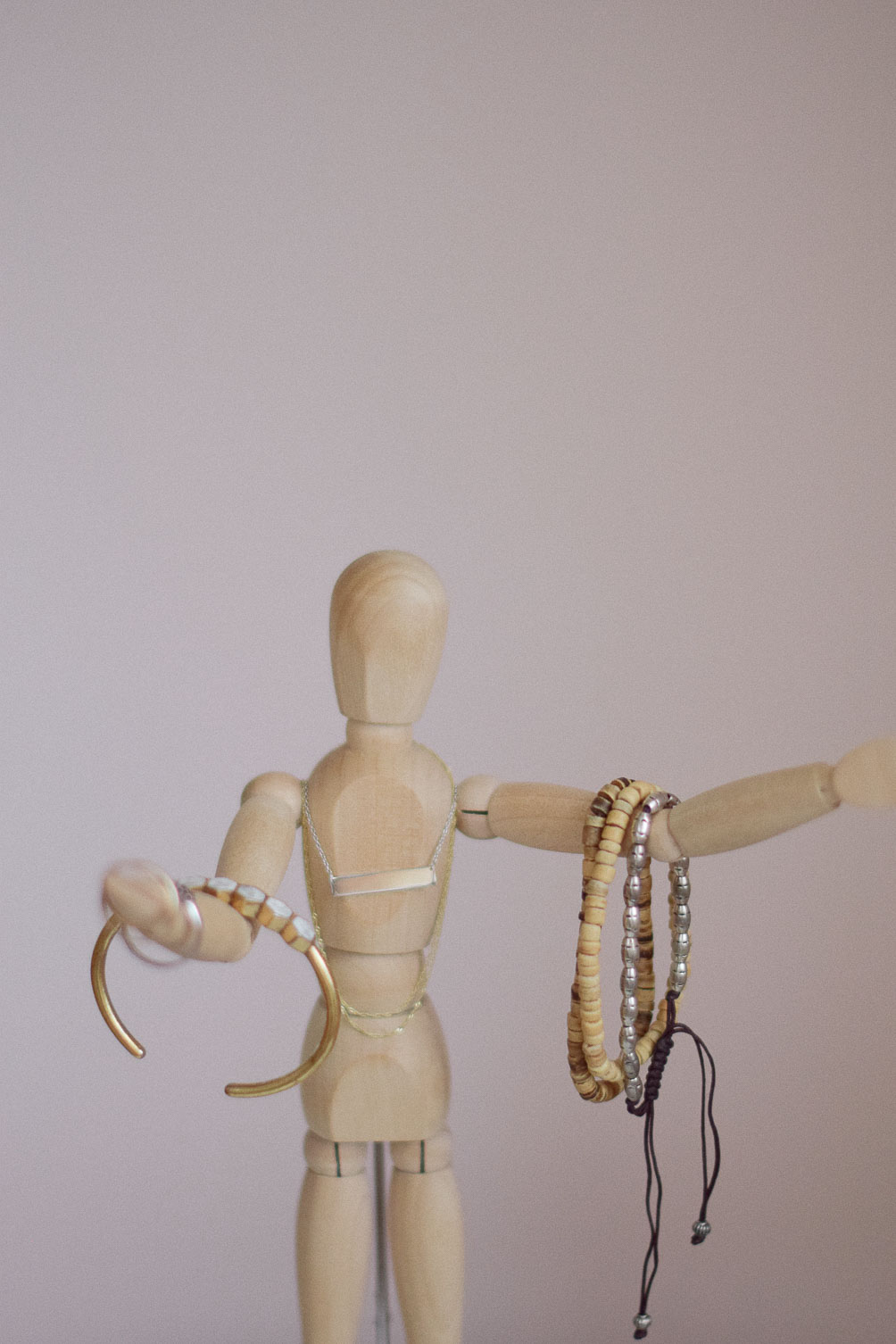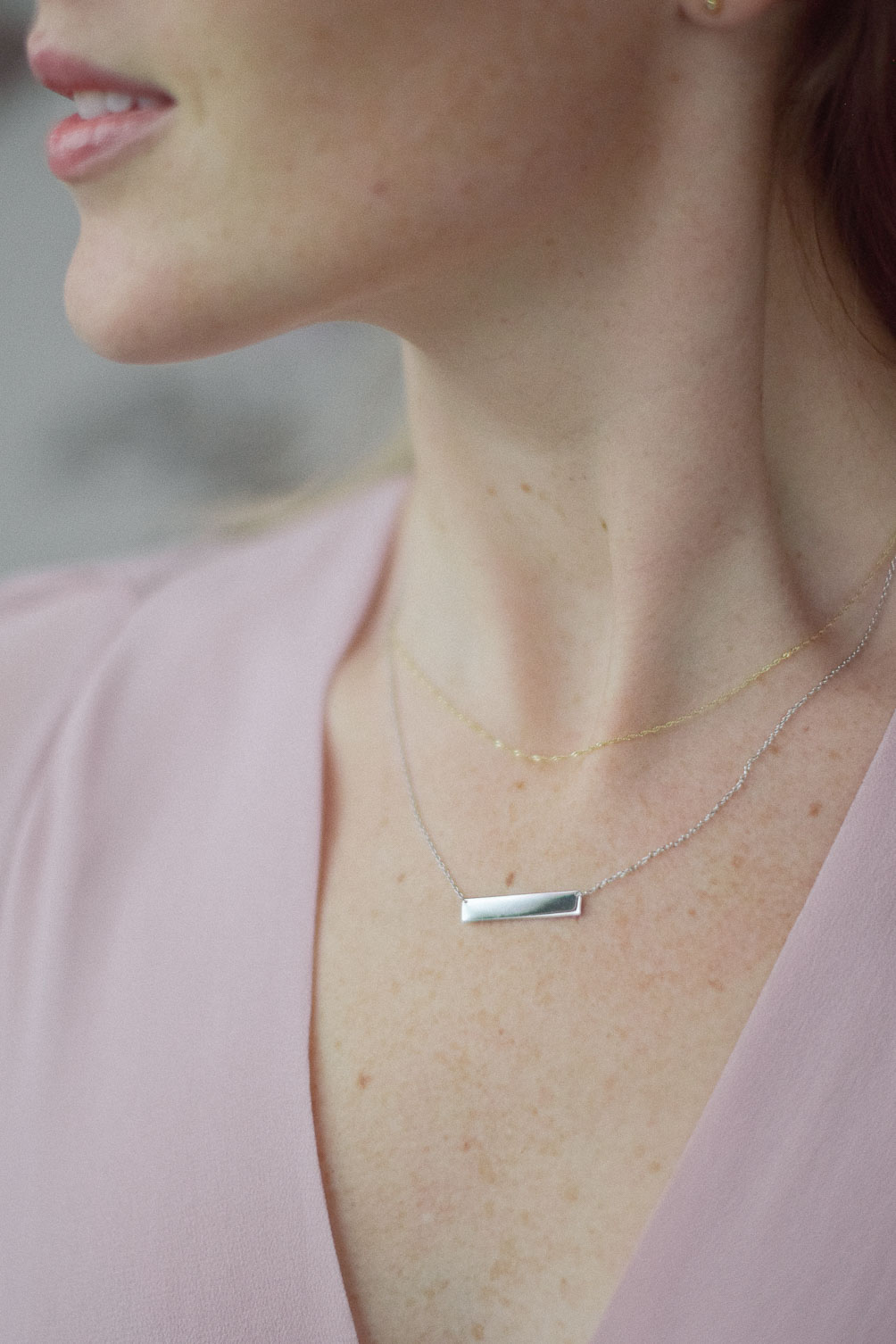 necklaces: The cardinal rule of combining or layering necklaces is to vary their lengths. In practical terms, this avoids the ugly jumble of pieces getting knotted together. Moreover, from a styling point of view, it offers an eye-catching statement. The second part of layering is about different necklace styles. So, if I've got a solitary chain on top (like this gold one), my next choice will have some sort of accent (like this bar). If I were to throw on a third style to this stack, I'd choose a drop pendant or something that adds an elongating effect.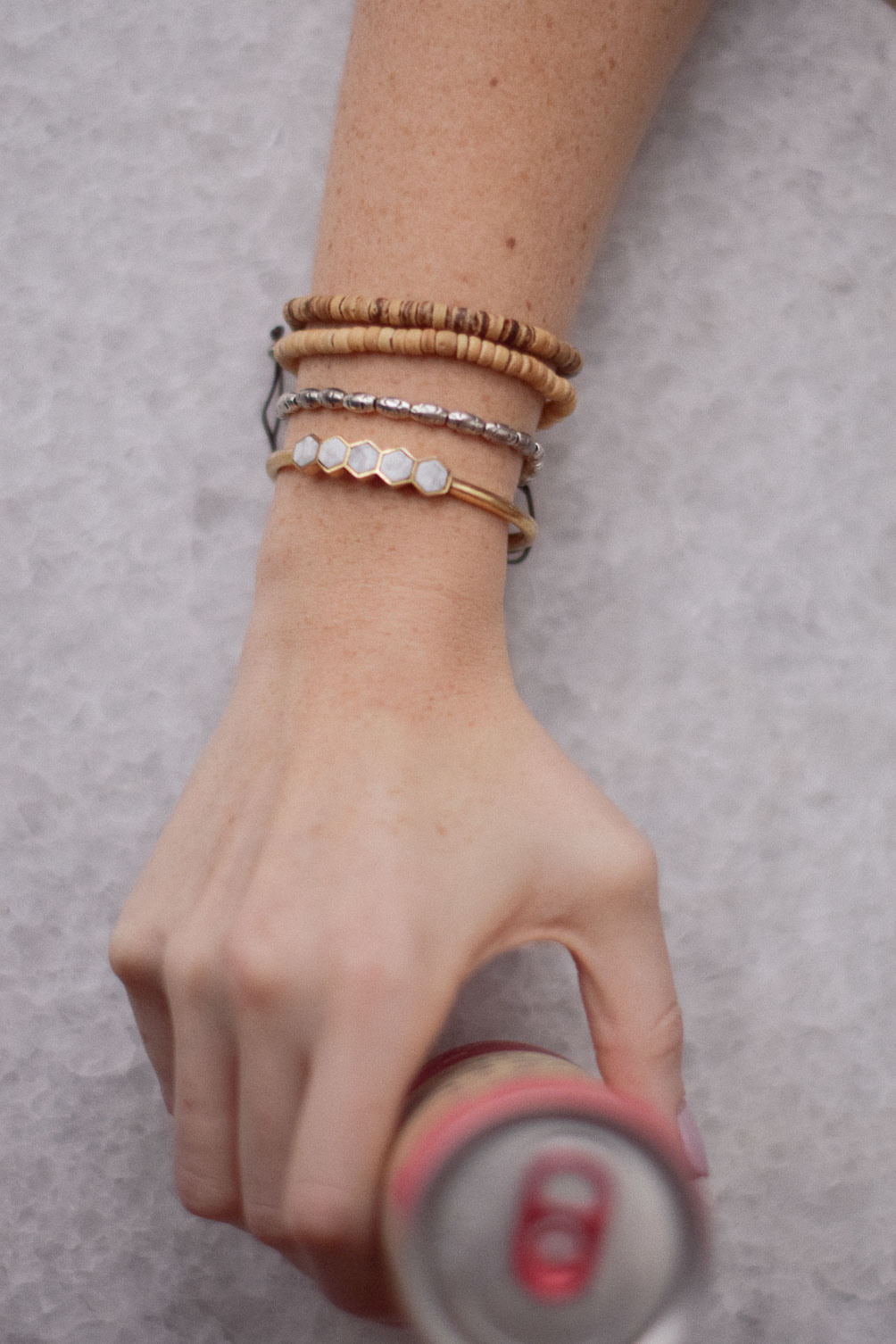 bracelets: Well, if I'm sticking to 'cardinal rules of…' then I'd have to say my focus for bracelets is texture. When pairing different metals on the same wrist, I want each element to be set apart from the rest while still looking cohesive. Here I've combined a geometric gold bangle with more rugged silver beads and rustic wooden accents. They all have a slightly different movement yet don't look drastically out of place. In general, I stay with one bangle type bracelet and pile on a number of other, complementing pieces.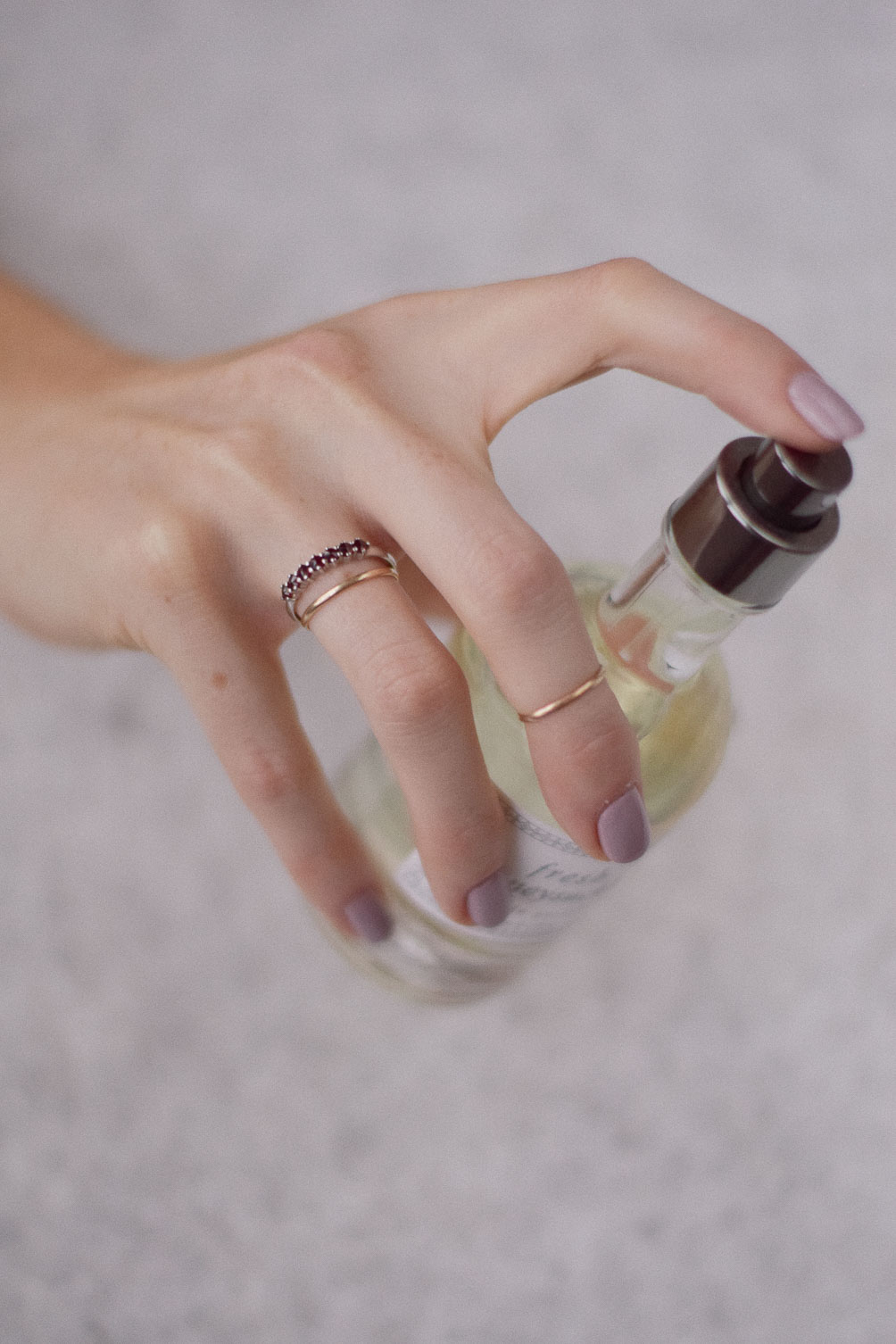 rings: For me, the cardinal rule with rings is all about height. That seems like a strange way to say it, but stick with me here. When I'm wearing one dainty gold band like in the image above, I don't want to simply add a second silver band. The added accessory needs to have a more substantial profile. The stones in my silver ring above give just enough height to sit above the gold band. In that way, the mixed metals are highlighted instead of going rather unnoticed.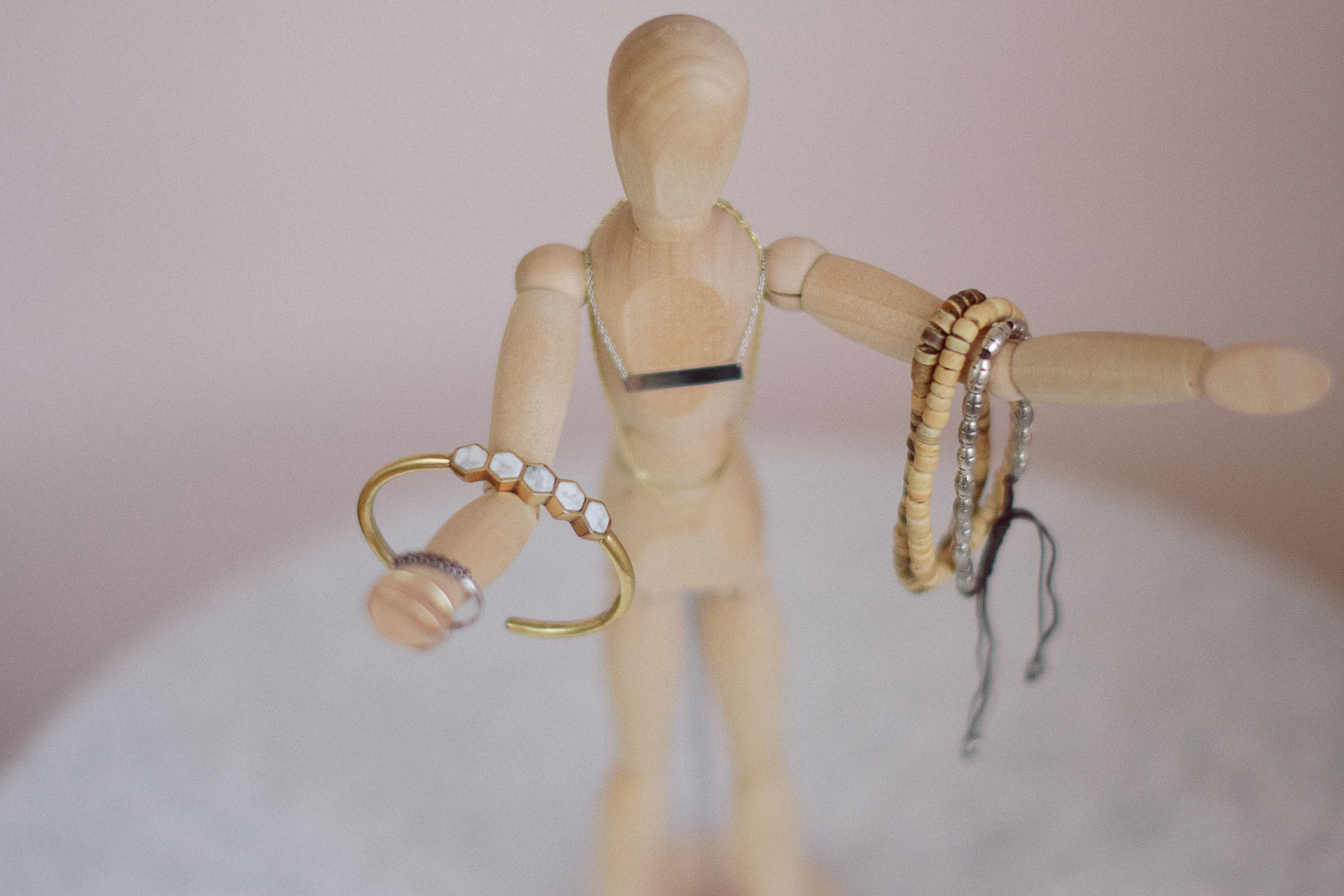 Thank you to Michael Hill Jewelry for partnering with us on this post.