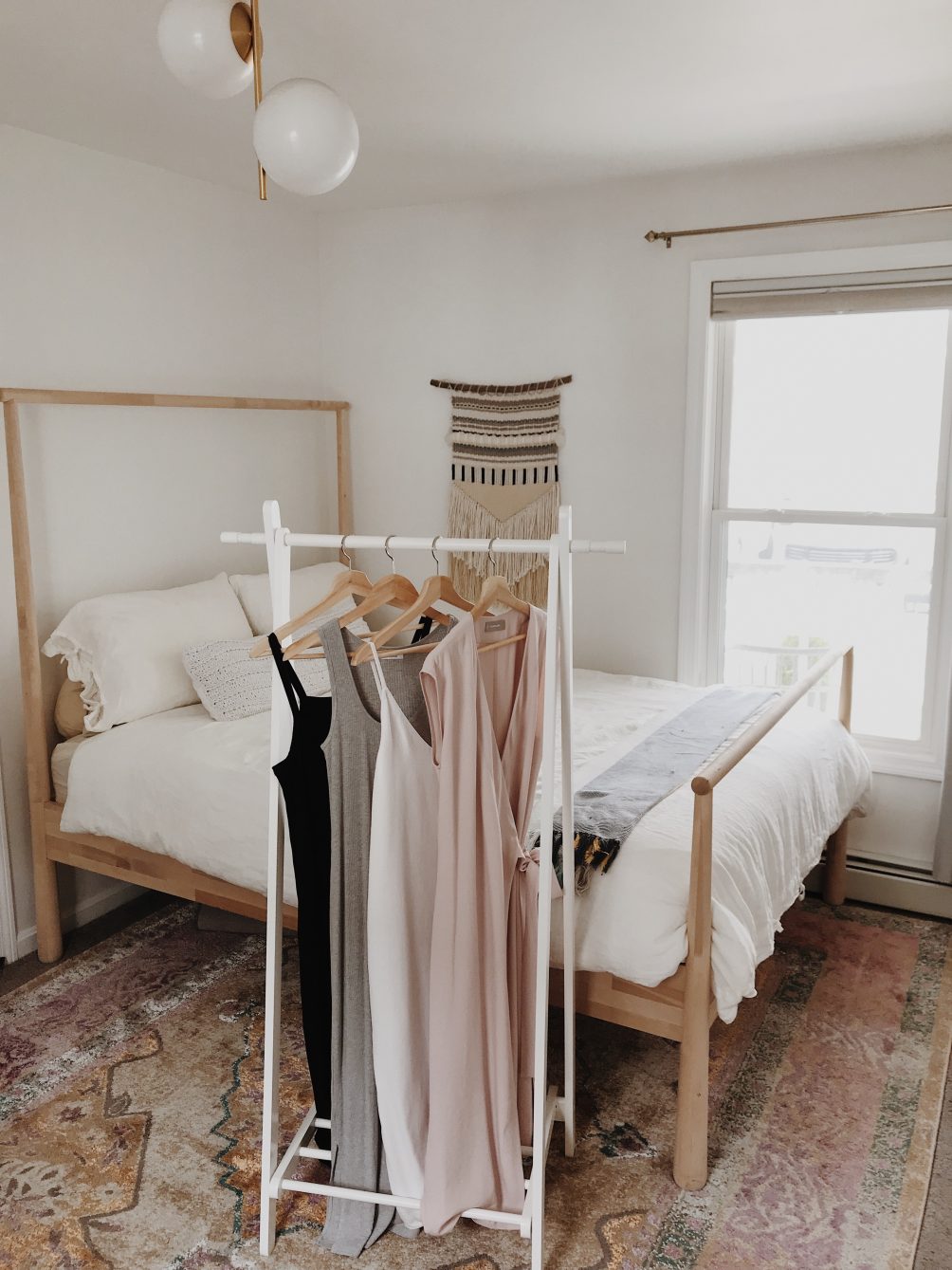 I have been working on this post for months and am thrilled to finally share my maternity capsule wardrobe for summer. Last time I had a baby bump it was end of winter into spring. So not many of the styles I wore still apply in hotter months. With that said, it's hard to spend money on maternity clothes. They're used such a short time and, as I found out, don't always transition from one season of pregnancy to the next. That's why this maternity capsule wardrobe is a bit different.
I did research and trials on the best pieces to invest in, what could be worn pre and post-bump, as well as considering the nursing-friendly aspect. So what I've pulled together is a mix of maternity and non-maternity. It's all things I absolutely consider to be worth the cost. They're versatile, comfortable, and hang beautifully on any frame. But this post can also serve as a template–meaning, it's not only about the exact pieces I've purchased but the overall makeup of a maternity capsule wardrobe.
Last summer I was pretty strict on my capsule. But I'll be honest, this one may be slightly different. I've never been pregnant in the heat of summer so I don't for sure know exactly what I'll want or need to wear. With that said, I'll gladly update you on anything I add or swap out along the way! For now, here's a breakdown of everything I'm planning to wear in these coming bump months.
TOPS
BOTTOMS
DRESSES + JUMPSUITS
FOOTWEAR
EXTRAS
* use code "LESLIEOB" for 10% off your order from Organic Basics (hint: softest undies EVER)
A tremendous thank you to Everlane, Storq, and Organic Basics for partnering with me on this post.
It's an honor to represent brands I believe in, respect + love to shop from. xx