There is a strong movement toward "minimalist" fashion–toning down bright patterns, creating clean lines, and un-cluttering fabrics. Back when I shared tips to "
building a wardrobe
," I focused heavily on these types of pieces: classic styles that never disappear. Some days I feel the need for that type of
basics
look. It's like a fresh slate or a go-to option when I don't want to mix-and-match patterns. The other times I tend toward a minimalist look is when I want to showcase a particular accessory–something that is too dainty/unique that it might get lost in a busier outfit.
My new necklace from
Little Gold
deserves that clean slate background. I fell completely in love with this gem: the color, unique setting, and delicate chain are stunning. I hadn't ever seen a piece like it (so automatically I'm intrigued). But everything in the Little Gold store is equally lovable. They craft jewelry from precious metal and various stones, combining the two in chic ways.
Set against a crisp black-and-white outfit, focus stays on the darling rose quartz.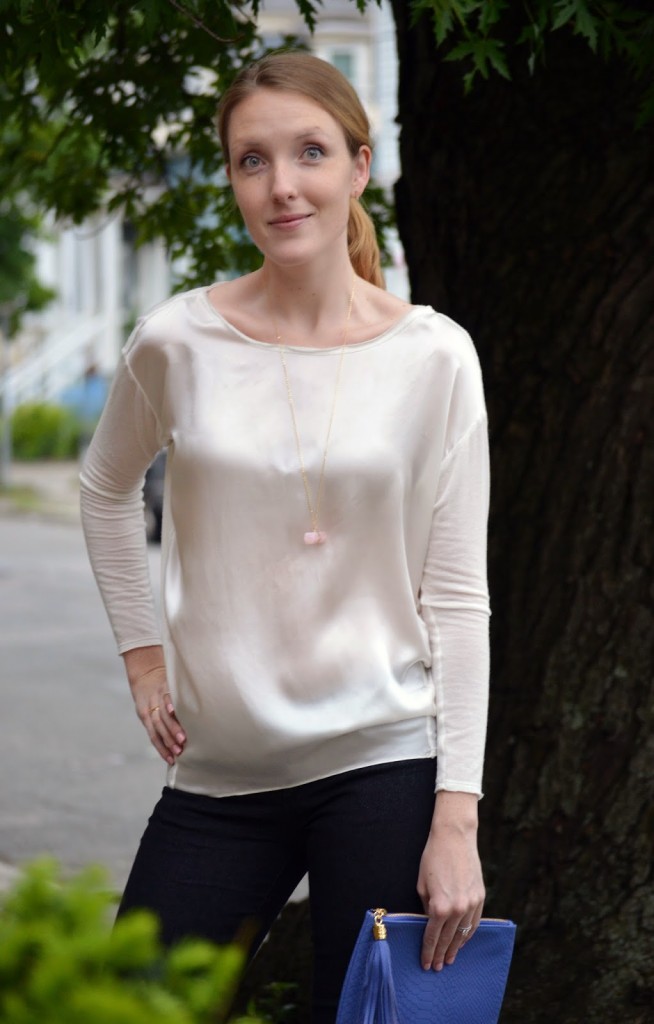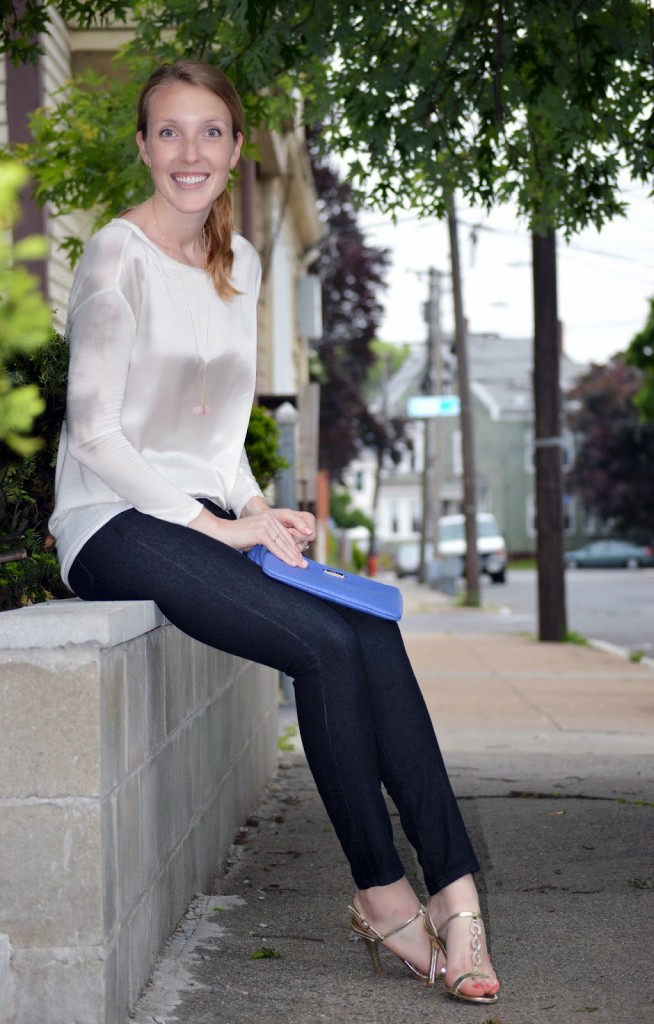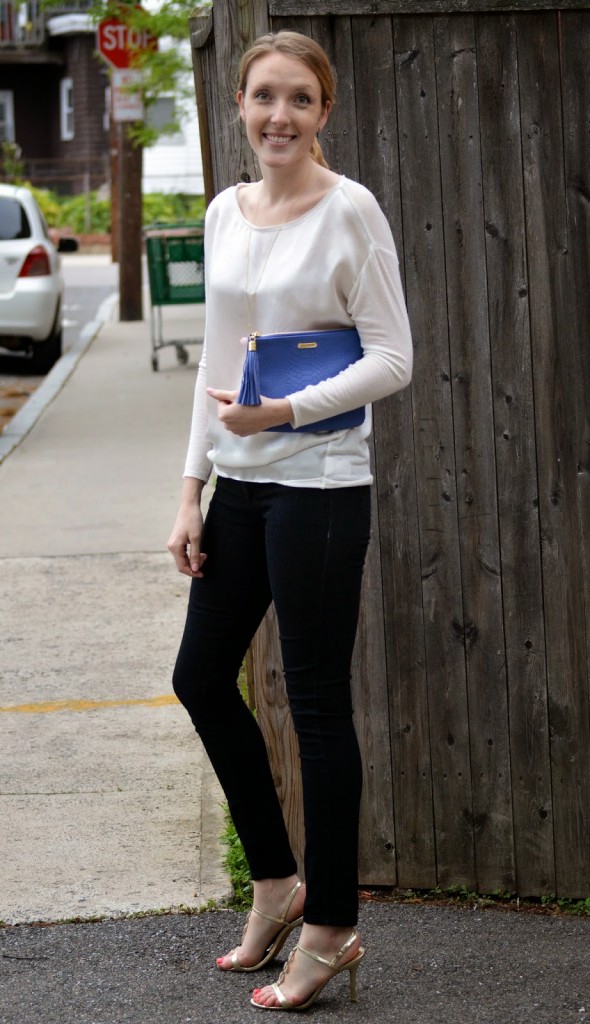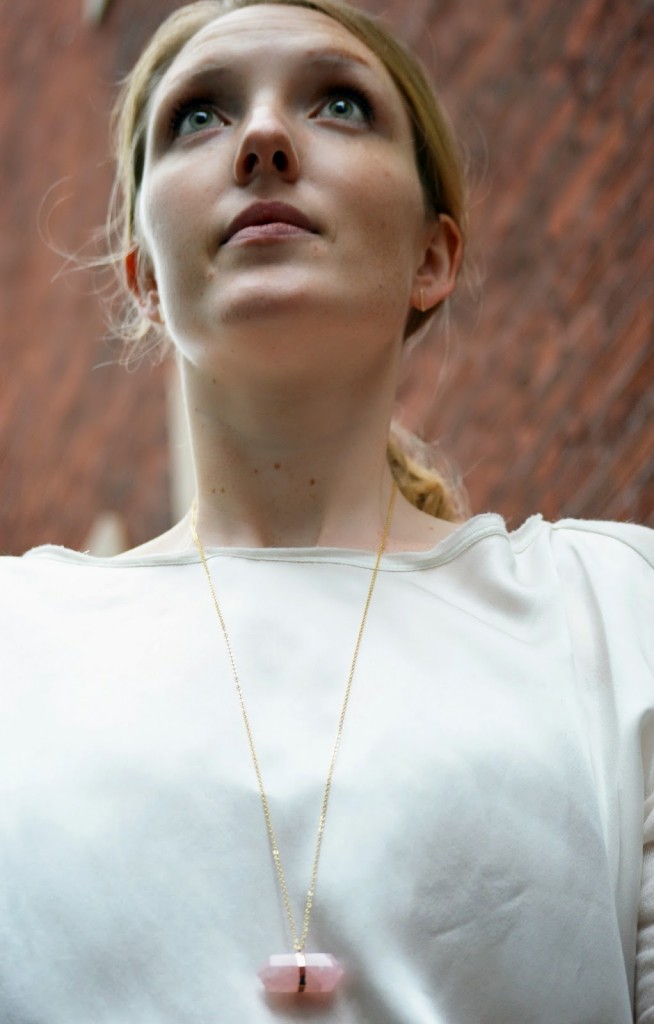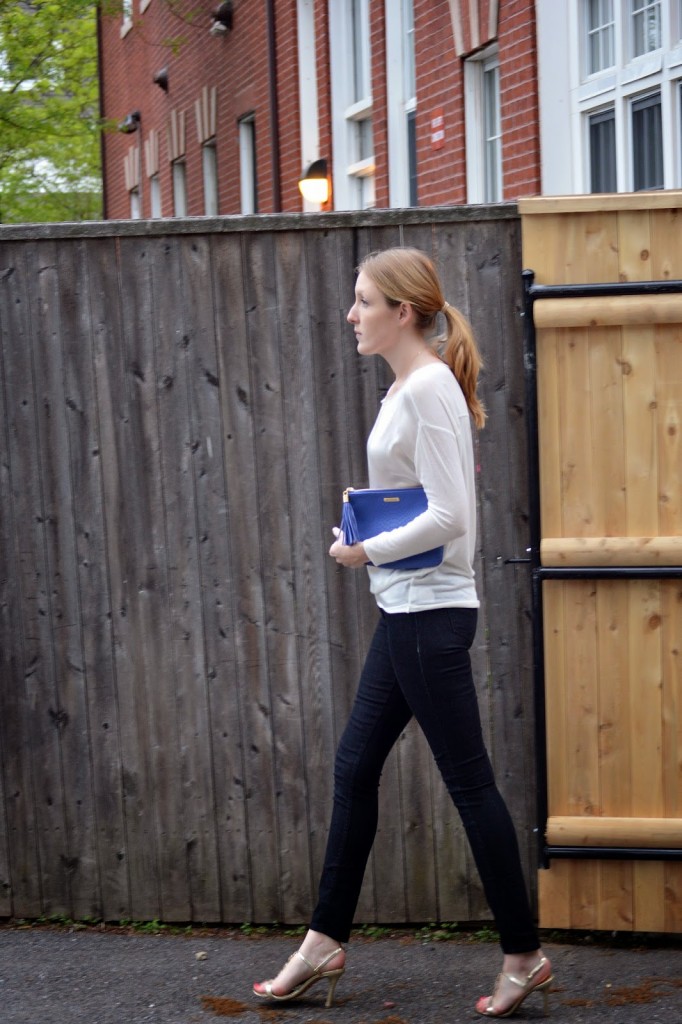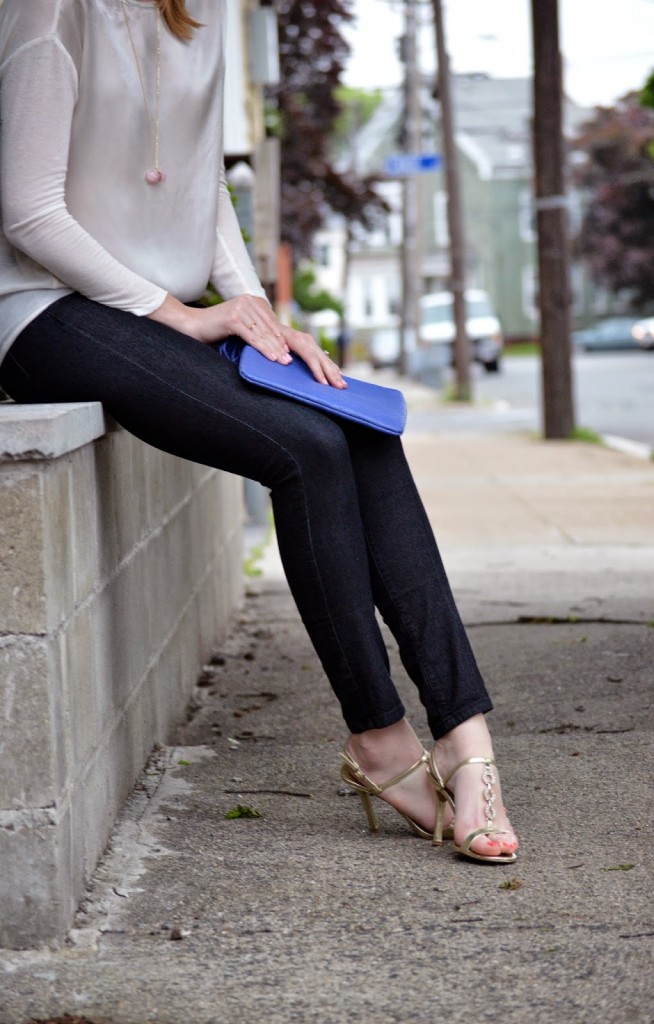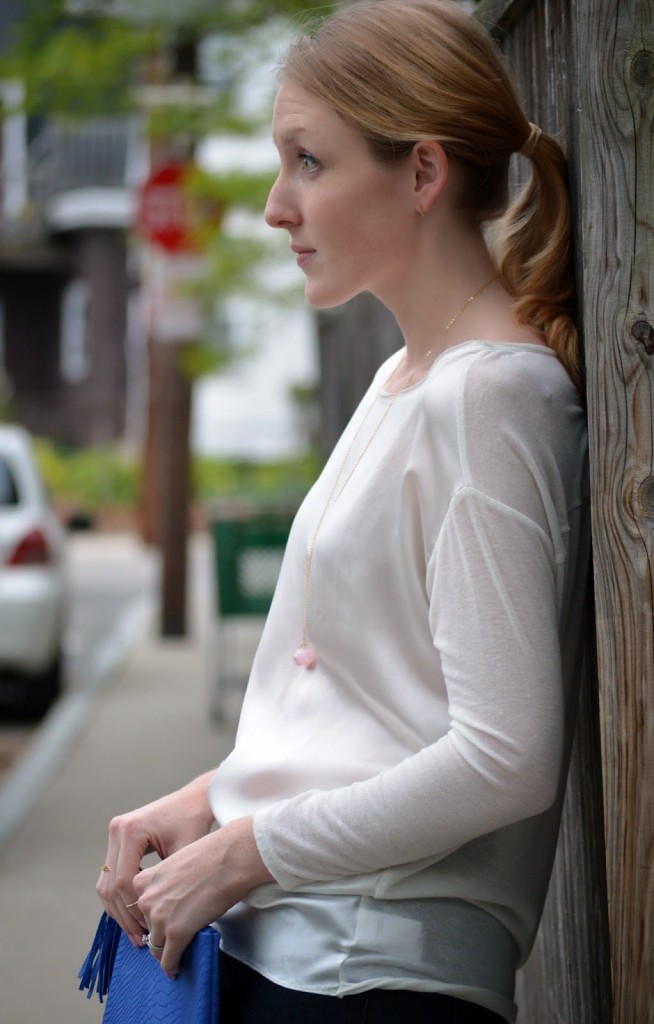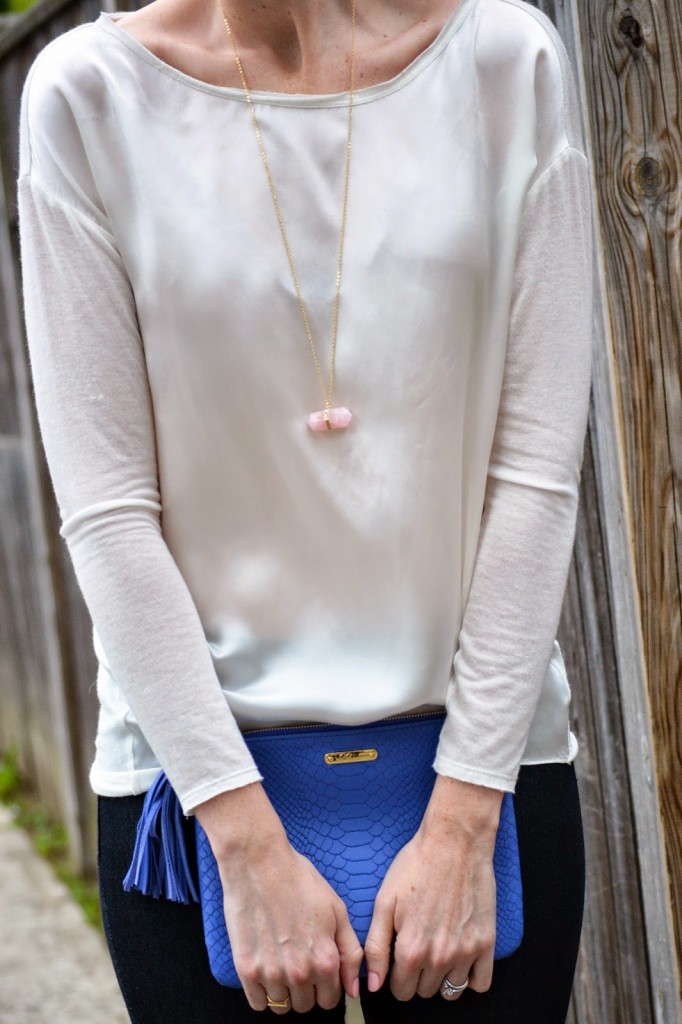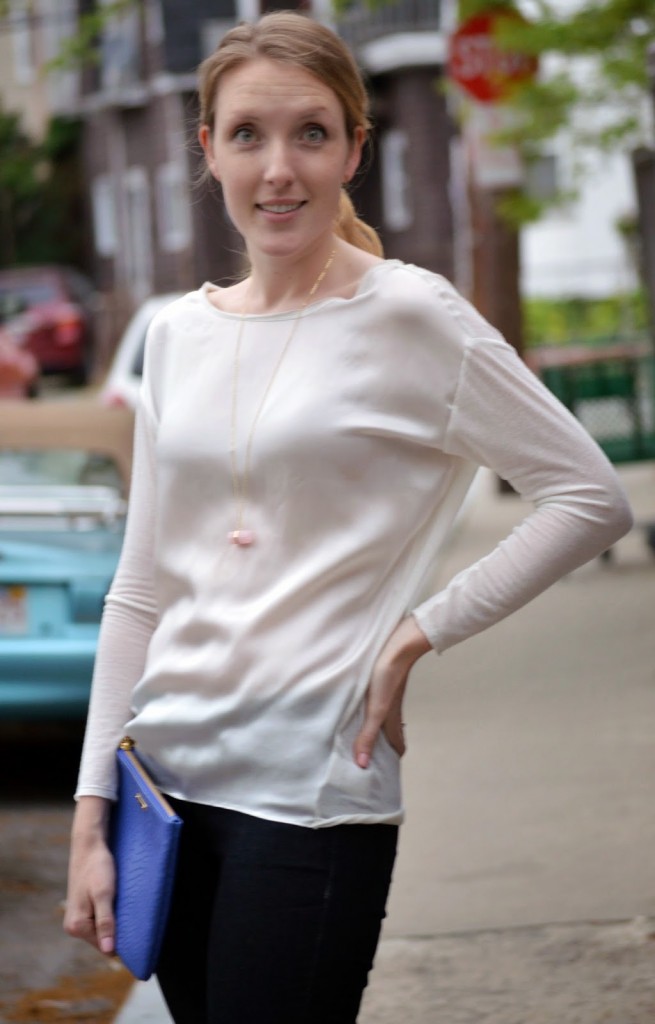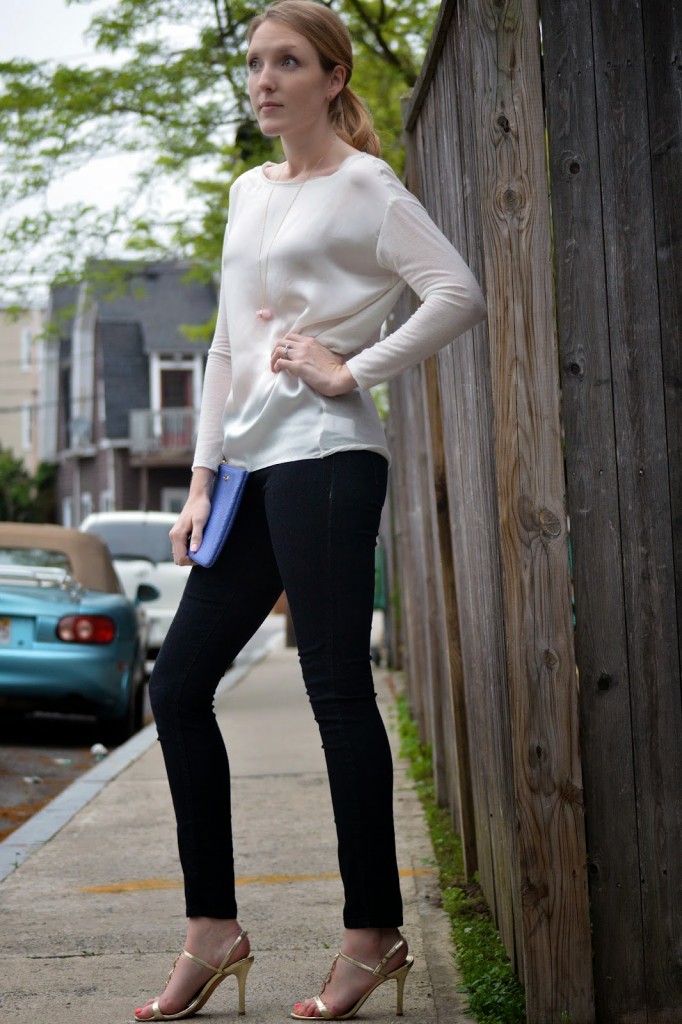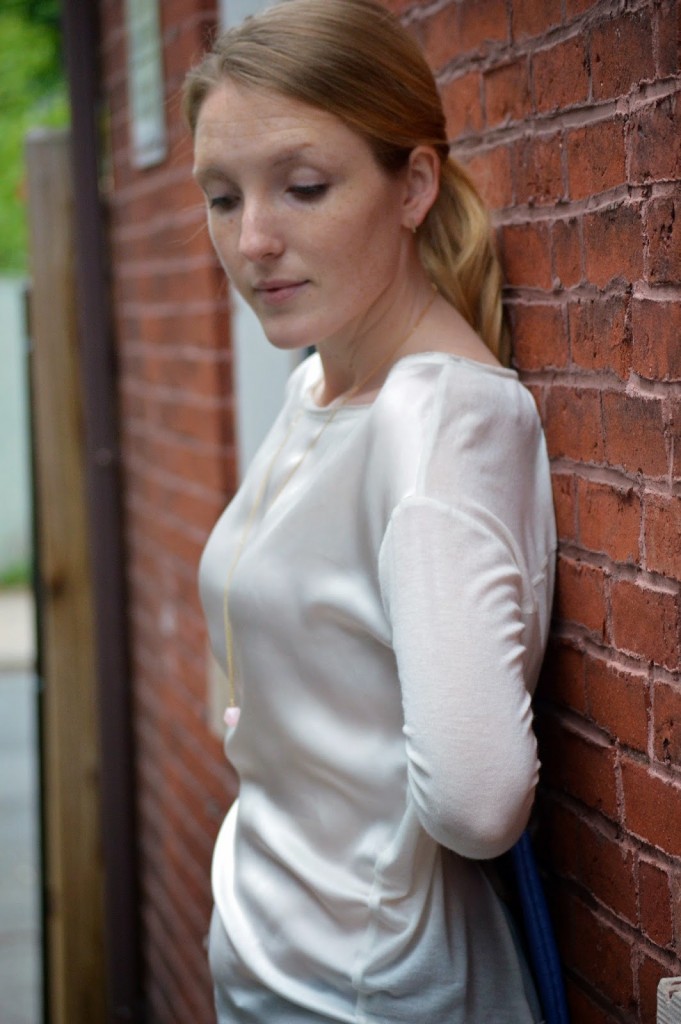 shop similar styles