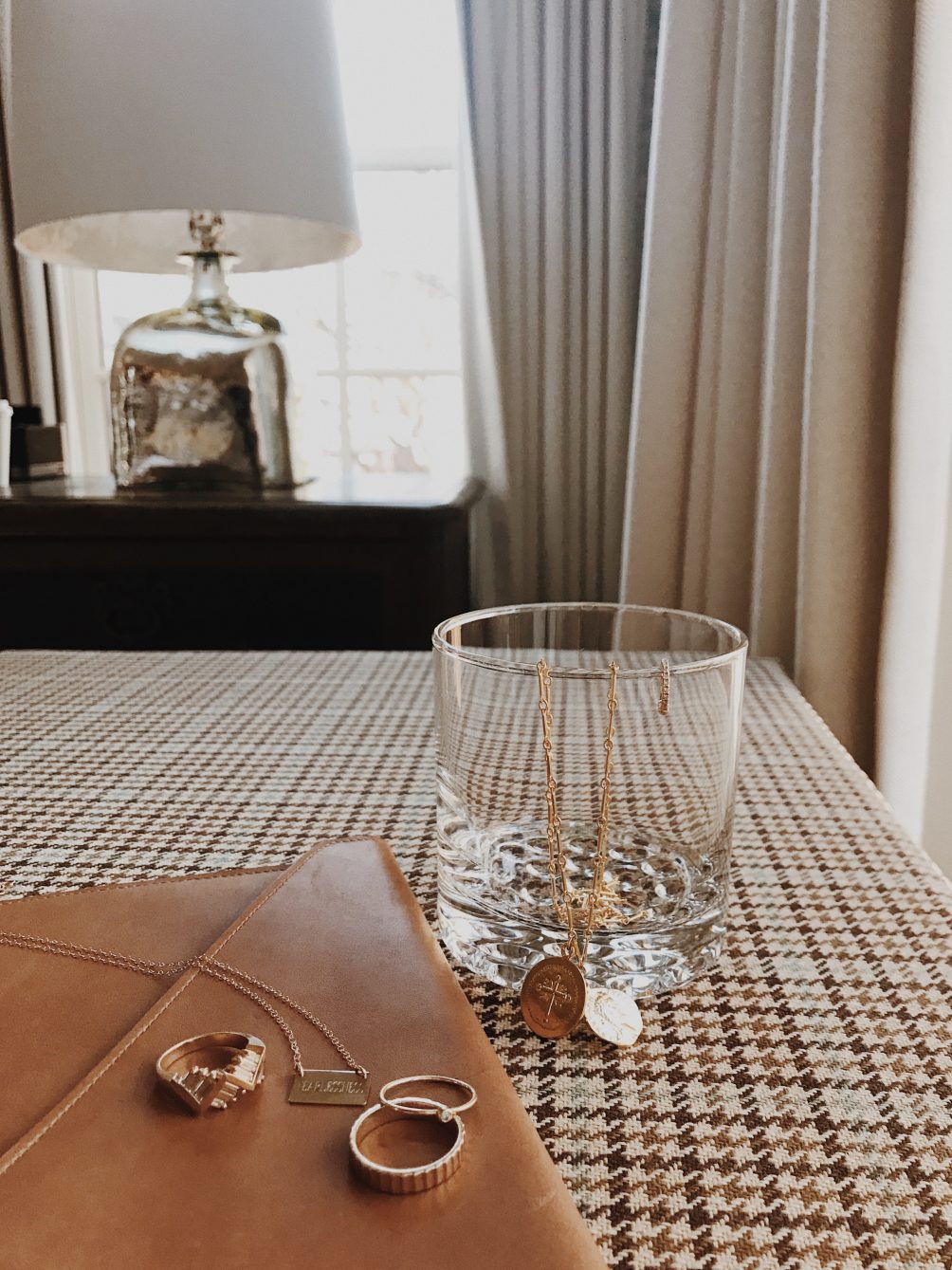 I'm sneaking in one last blog post of 2018! We've had such a wonderful, relaxing, and refreshing holiday break. It's been a blessing to take a little breather and spend time with family. But I also got so excited about a few new ethical jewelry brands added to my closet that I had to share them with you ASAP. One of the most rewarding parts of this blog is discovering companies that are changing industry standards, creating stunning pieces without compromising on ethics or sustainability. Check out these eight brands I love (and wear on a rotating daily basis). HAPPY NEW YEAR! xx
ABLE: based out of Nashville, every piece of ABLE jewelry is handmade by women who have overcome extraordinary circumstances ranging from prostitution to homelessness. they are committed to local social impact.
what i'm eyeing: these 'understatement' earrings, this pinky signet ring, an artsy yet delicate necklace
Au Rate: straight out of NYC, this brand sources the finest quality of materials, offers transparent pricing, and includes a giveback component for city kids.
what i'm eyeing: a stud layering necklace, these teeny tiny bar earrings, this ancient-meets-modern bracelet
hadley frances: owned + founded by Hadley Kennedy, this line is a representation of how she wants women to feel when they look in the mirror. it's about enhancing beauty through crafted pieces.
what i'm eyeing: these dainty earrings, this stunning chain necklace
Nisolo: every piece of Nisolo's clothing + jewelry lines are produced by makers receiving fair living wages, health benefits, and an ethical working condition. whether made in their own factory or by an independent designer, their adhere to strong standards of conduct to offer quality pieces.
what i'm eyeing: these drop earrings, this minimalist bangle
Raven + Lily: this brand does it all. they employ over 1,500 artisans worldwide and offer them fair wages, living conditions, as well as healthcare. not only that but partial proceeds from every purchase help to fund micro loans of female entrepreneurs in their partnership communities.
what i'm eyeing: this stacking ring, a statement bangle, these asymmetrical hoops
Ten Thousand Villages: they're a global maker-to-market movement. that means they connect you directly with artisans all around the world. a pioneer in the fair trade movement, Ten Thousand Villages ensures all of their craftsman + women are treated well and given resources to thrive.
what i'm eyeing: these stunning drop earrings, a dramatic cuff bracelet, this mixed media necklace
The Real Real: this one sort of sneaks in under the radar as a sustainable option for jewelry buying. it's an upscale consignment website that allows you to purchase pieces at a discounted price and avoid them going to waste.
what i'm eyeing: this resin bangle, these statement earrings, this spiky collar necklace
Vrai & Oro: the Vrai & Oro brand is made entirely in Los Angeles and consists of solid gold as well as sustainably sourced or created diamonds. they avoid traditional markups and deliver exceptional quality at a lower price point.
what i'm eyeing: this baguette infinity band, dainty huggie hoops, a baguette tennis bracelet (i'm wishing on a 50th wedding anniversary, here)
shop this ethical jewelry brands post