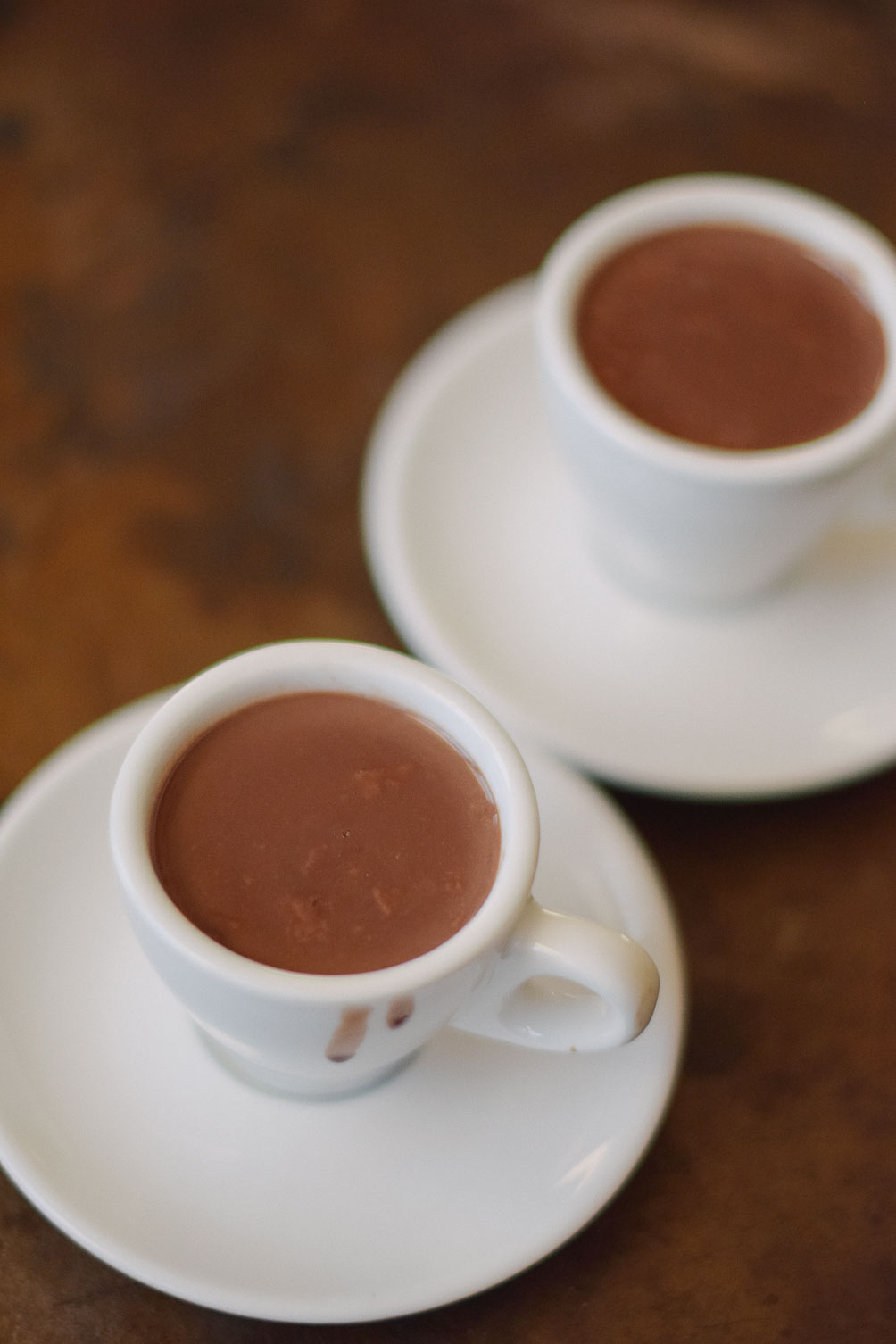 The first hot chocolate of the season is a major event. It's somewhat admitting defeat in that winter is truly on its way. But, on the bright side, there's nothing quite like that steaming hot sip. So this year I opted to find a richer recipe that can be enjoyed in smaller doses. And decadent sipping chocolate perfectly fits that bill. It's similar to something Starbucks had years ago called 'Chantico.' With five ingredients and three steps, you're about ten minutes away from indulgence.
---
INGREDIENTS
8 ounces bittersweet chocolate
1 3/4 cup whole milk
1/2 cup heavy cream or creamer
2 tablespoons brown sugar
1/2 teaspoon vanilla extract
DIRECTIONS
Place chocolate in a sauce pot. Add the milk, cream, brown sugar, and vanilla extract. Heat on medium.
Stir until the mixture begins to simmer and the drinking chocolate is smooth yet slightly thickened.
Serve and enjoy immediately (I used espresso cups since the chocolate is so rich).