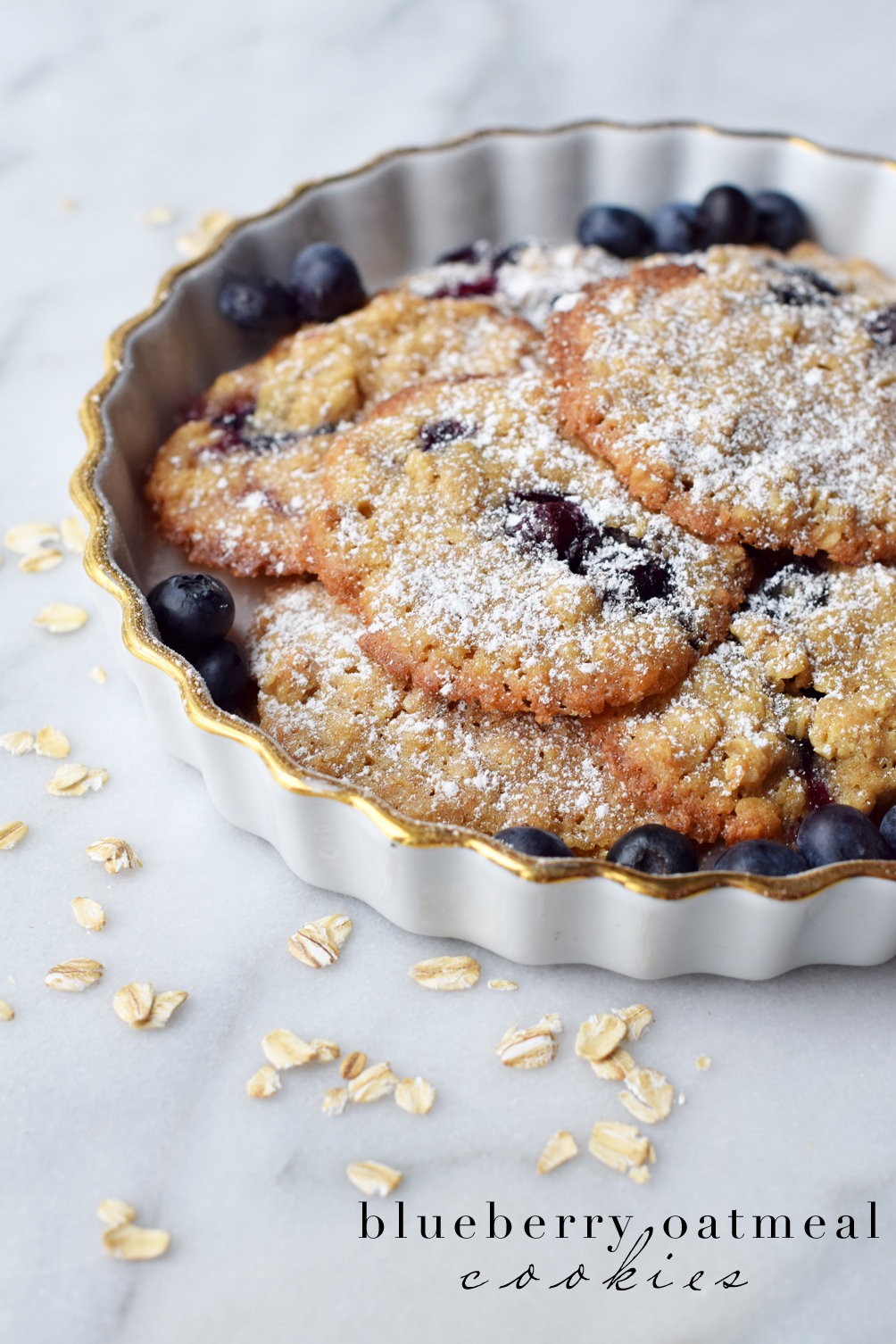 This weekend E and I discovered a new produce spot right down the street from us. It was one of those things where you drive by a million times but never give it a second thought. When we finally heard a rave review, it was time to check out the selection. The whole lot is brought in from local farms and bakeries to offer an unmatched spread. I felt so inspired by the weird assortment of veggies and even rods of sugarcane (I'll find some way to use that soon). Amongst it all were red ripe strawberries and perfectly plump blueberries. So we jumped into a blueberry oatmeal cookies recipe that left nothing to be desired. They're light yet sweet and not too filling. See full recipe details below.
---
Ingredients
1½ cups all-purpose flour
½ teaspoon baking powder
½ teaspoon salt
1 cup (8 ounces) unsalted butter, softened
1 cup light brown sugar
1 cup granulated sugar
2 eggs
2 teaspoons vanilla extract
3 cups old-fashioned oats
1 cup blueberries
Directions
Preheat oven to 350 degrees, adjust the oven racks to the middle position and line baking sheet with parchment paper.
Whisk the flour, baking powder and salt in a small bowl and set aside.
Cream together the butter and both sugars on medium speed until light and fluffy, about 3 minutes.
Beat in the eggs, one at a time, and then mix in the vanilla.
Stir in the flour mixture with a wooden spoon or large rubber spatula, then stir in the oats and blueberries. Be careful not to break the blueberries while stirring.
Using 2 heaping tablespoons per cookie, roll the dough into balls and place them onto a cookie sheet, spacing them at least 2 inches apart,
Bake until the cookie edges are just turning golden brown but the middles are still quite pale, about 12-14 minutes.
Cool the cookies on the baking sheet and then transfer to a wire rack.
*Recipe adapted from here.