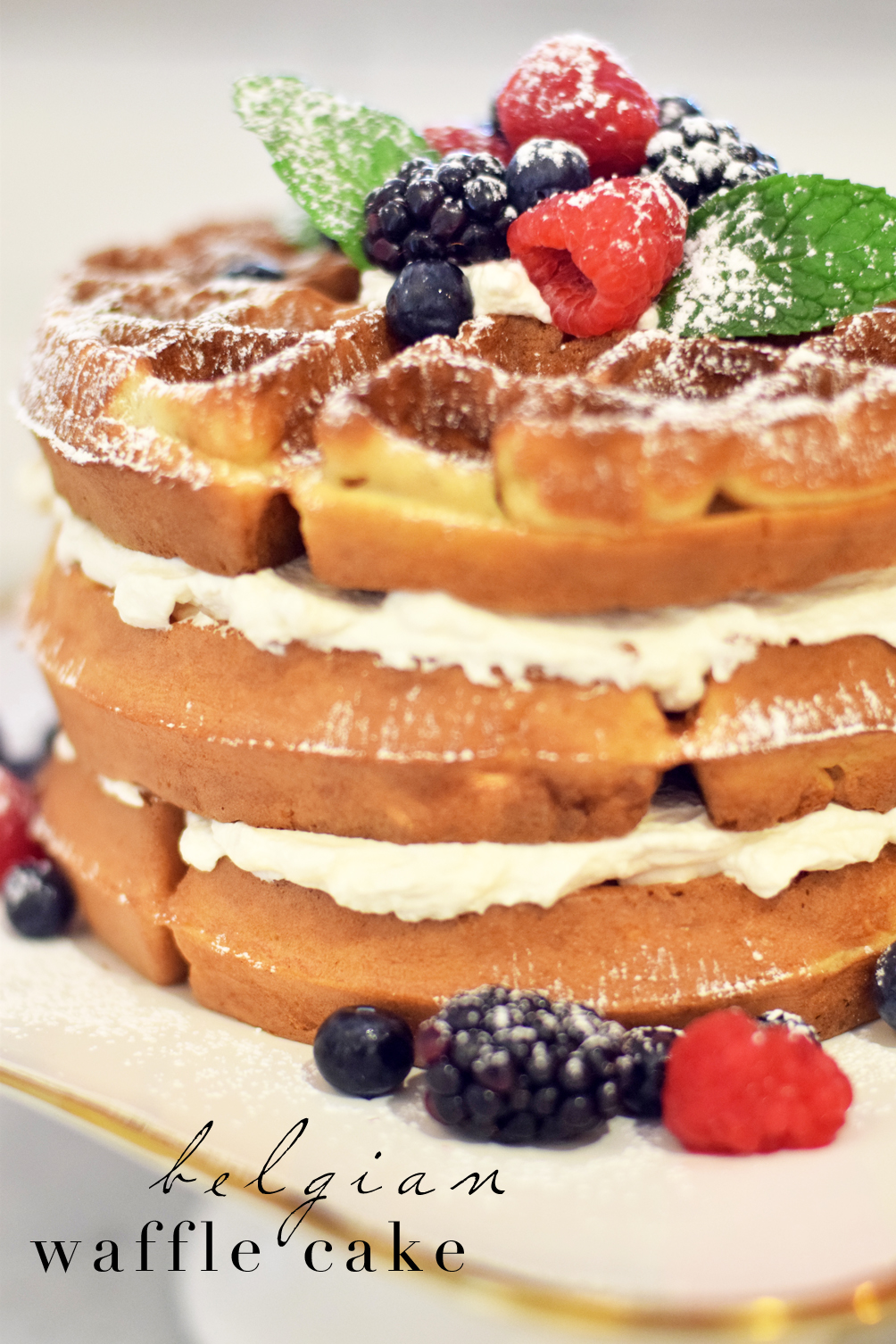 I'm not a big advocate for McDonalds, but the fact that they offer breakfast all day seems to be the one redeeming factor. I could eat second breakfast, third breakfast, and midnight-snack-breakfast each and every day. There's something so comforting about the food group (albeit, comfort does not translate into health). So when it came time to have our New Year's Eve/birthday party I used that as an excuse to drum up some new recipes. This waffle cake turned out to be a beauty that's both incredibly easy and unbelievably delicious. I melded this recipe for the waffles and this recipe for the whipped cream. Dressed with mint and fresh berries, it was the perfect centerpiece to our brunch gathering. See full details below.
---
Ingredients
Cake
1 box Classic Yellow Cake Mix (I used Duncan Hines)
1 cup Water
⅓ cup Vegetable Oil
3 Eggs
Whipped Cream
1  cup whipping cream
1  tbsp. granulated or powdered sugar (add more/less to taste)
1 tsp vanilla extract
Directions
Cake
Mix the cake mix per package directions.
Cook to your waffles maker directions.
Whipped Cream
Pour cream and sugar into the bowl of a stand mixer.
Using a mixer, begin by beating the cream on low speed for about 30 seconds.
Increase speed to high, continuing to beat until soft peaks form.
Beat in the vanilla extract.