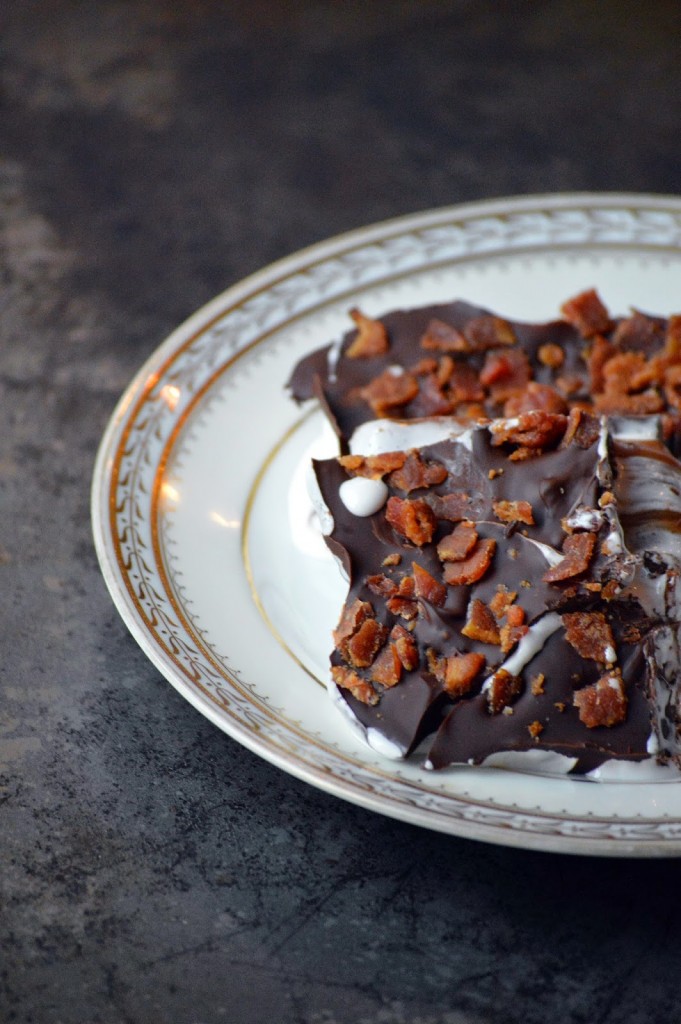 My Dad has an insatiable sweet tooth. When I was younger and didn't like tomatoes, he would pour two packets of Sweet 'n Low on top and tell me to try it again. He was right–it worked. While he is an extremely healthy and fit man, I like to indulge those tendencies for special occasions.
For Father's Day this upcoming Sunday I went all out with a decadent and masculine treat. This recipe is a meld of meat and chocolate–whiskey and marshmallows. Could it be any more perfect? I have to give fair warning that it is a bit of a heavyweight recipe. It requires a few hours and some labor intensity, but the results are dynamite.
I followed the original recipe
here
, but you can also find it at the end of this post!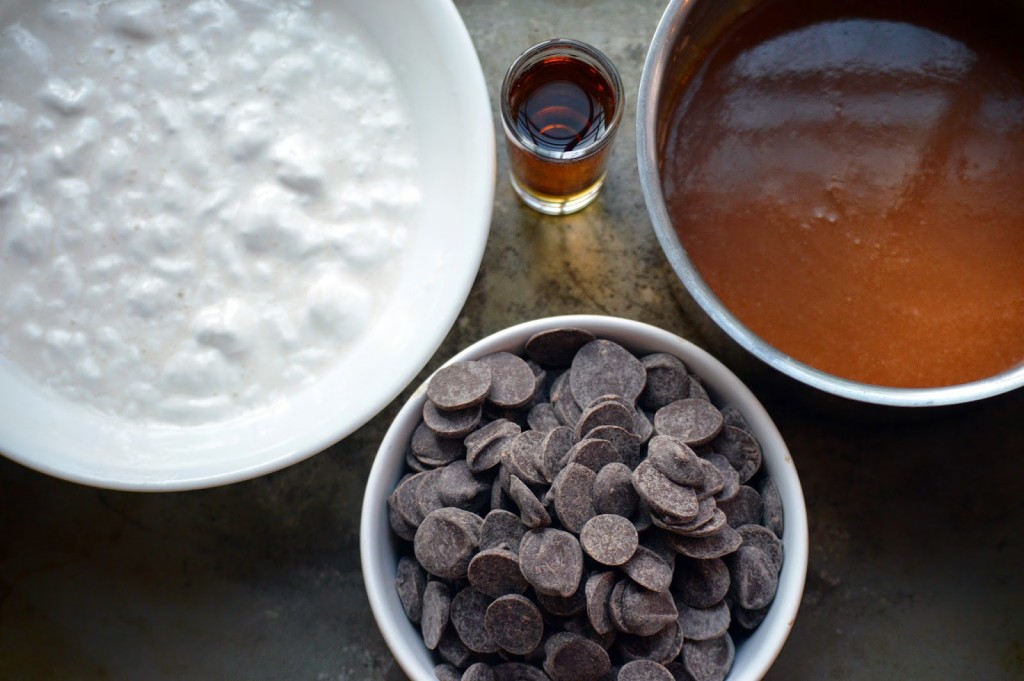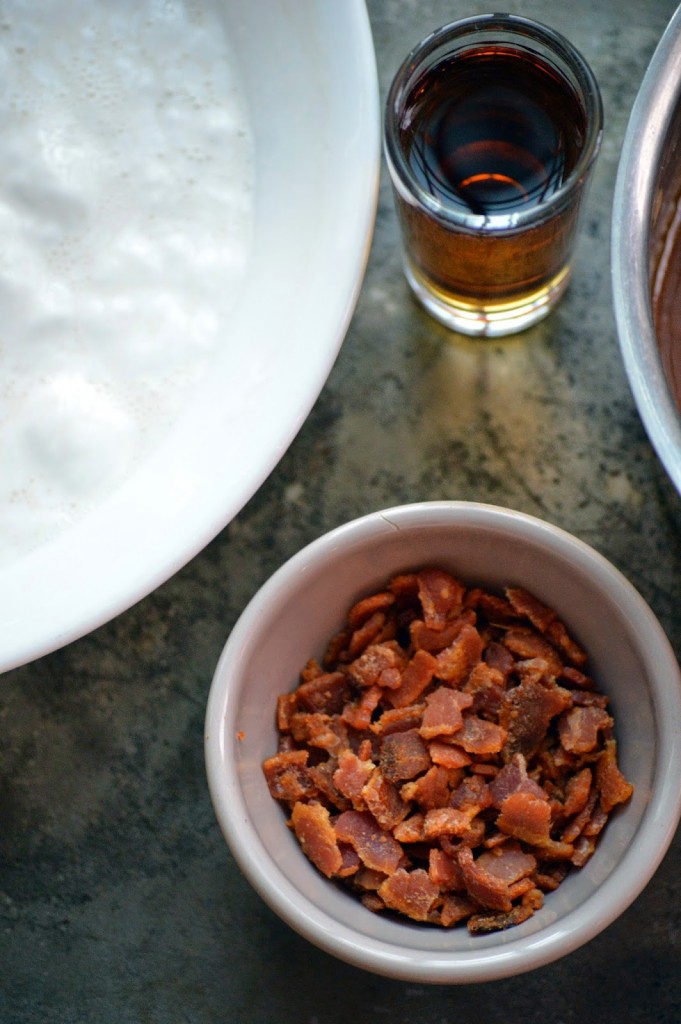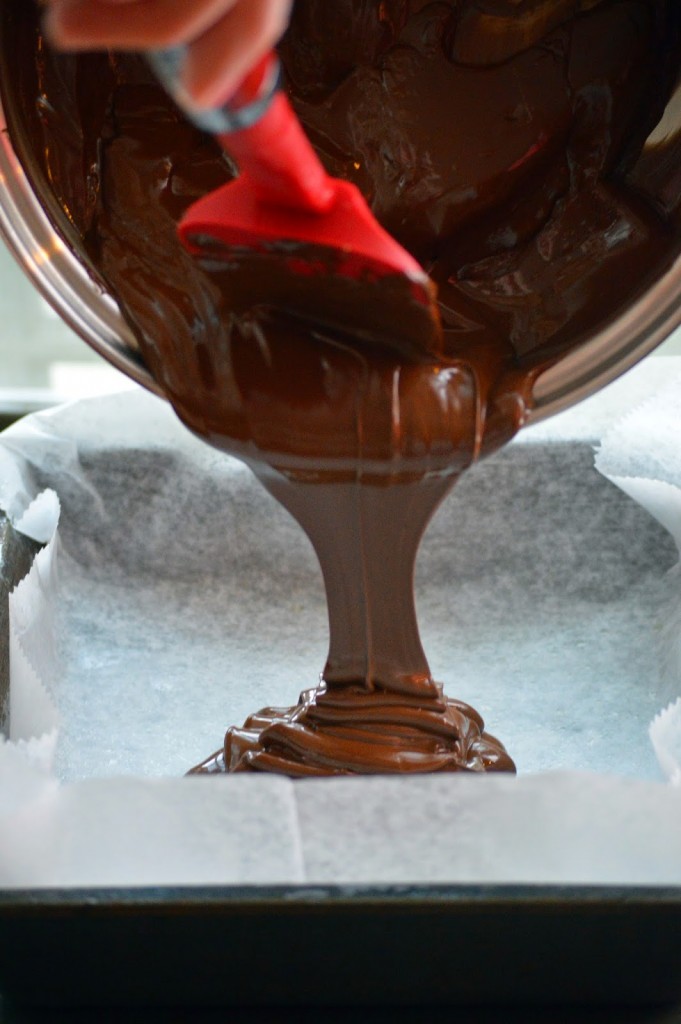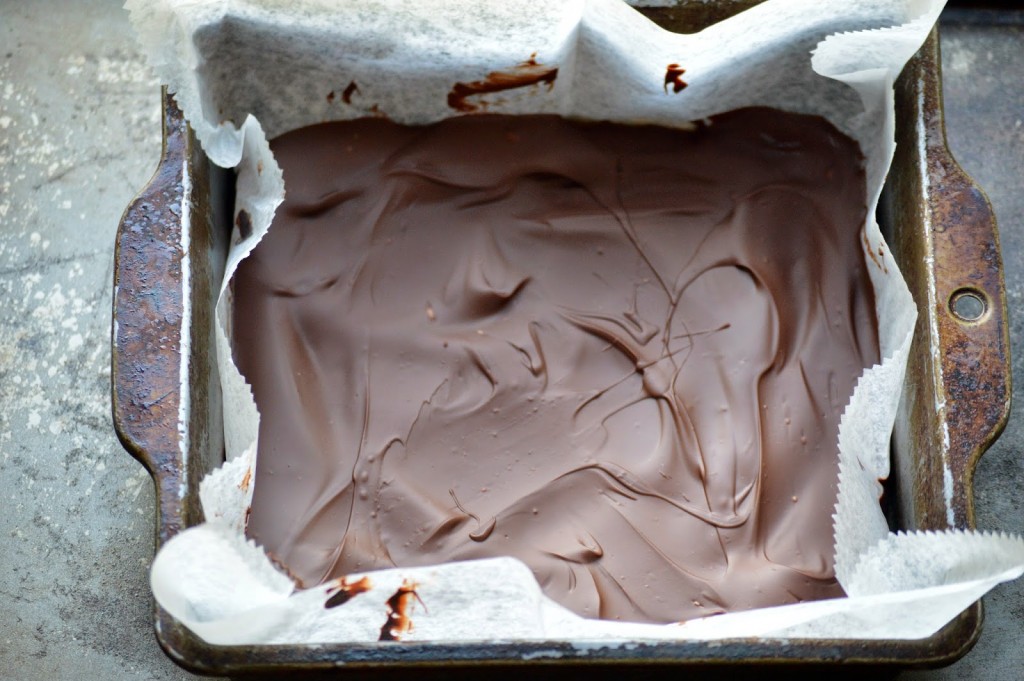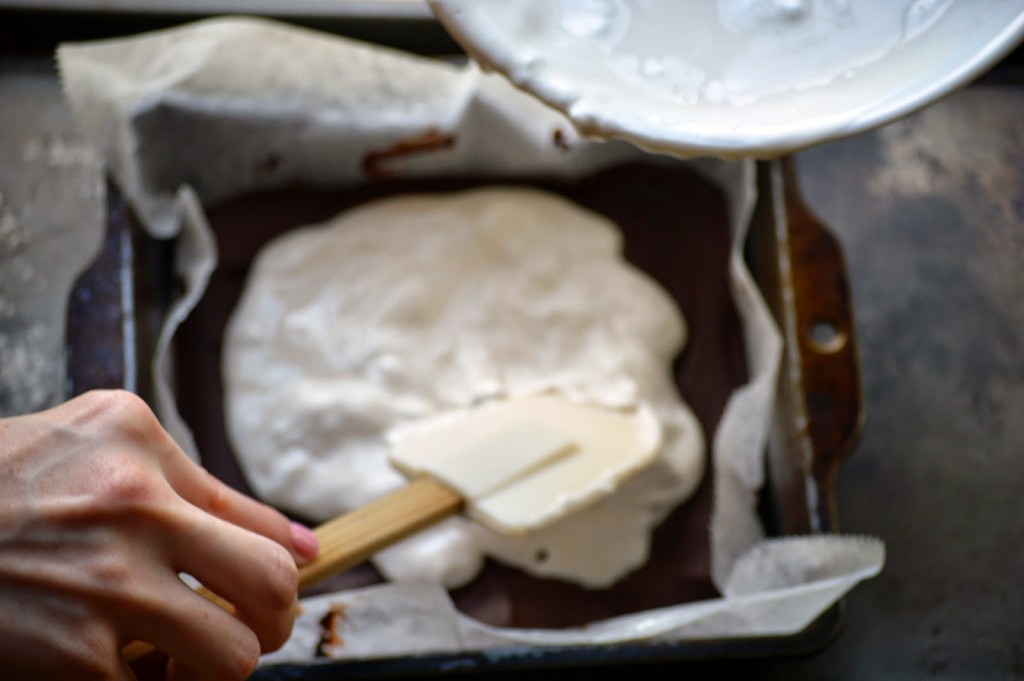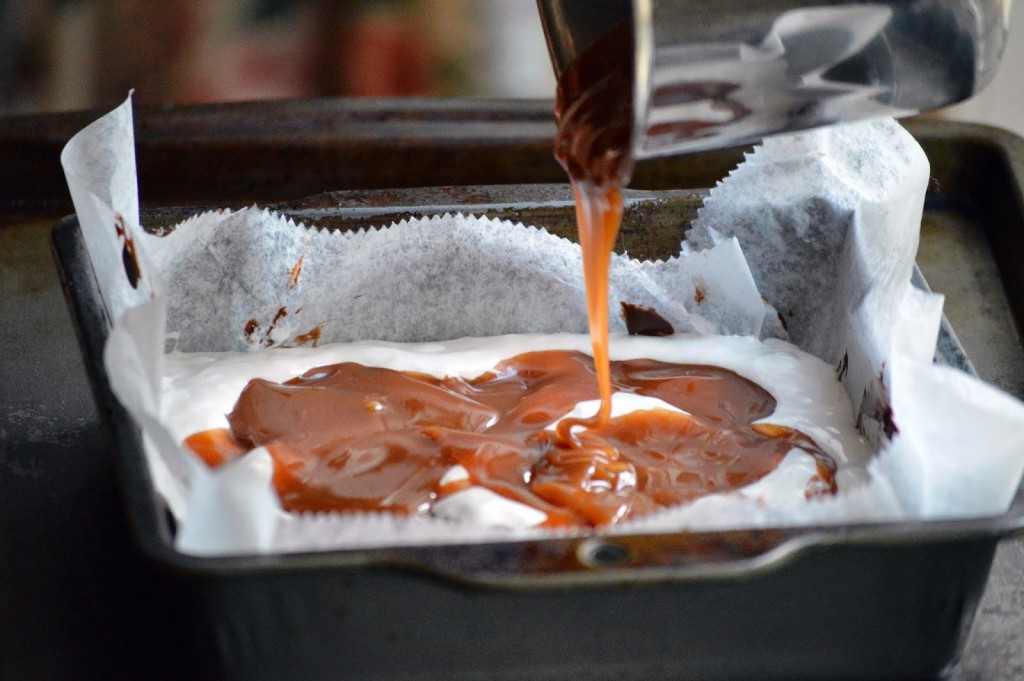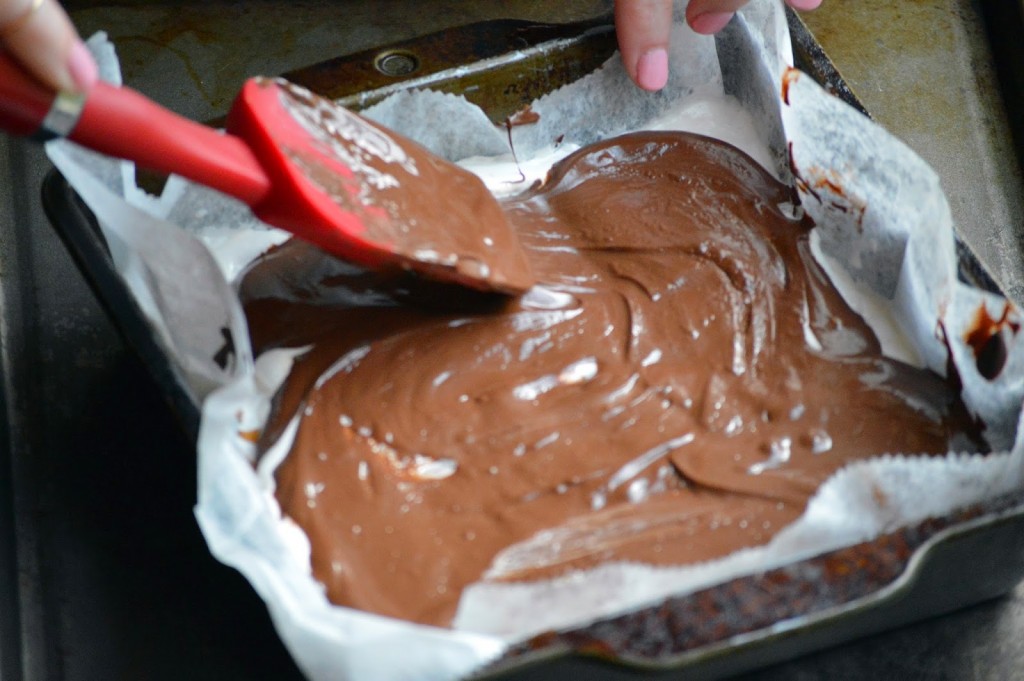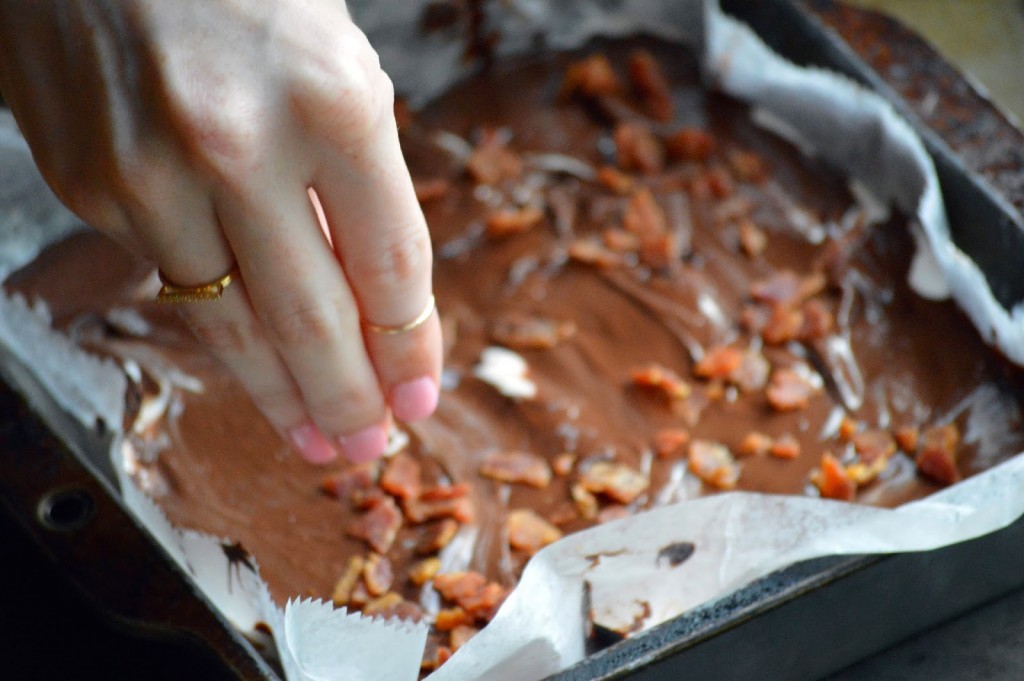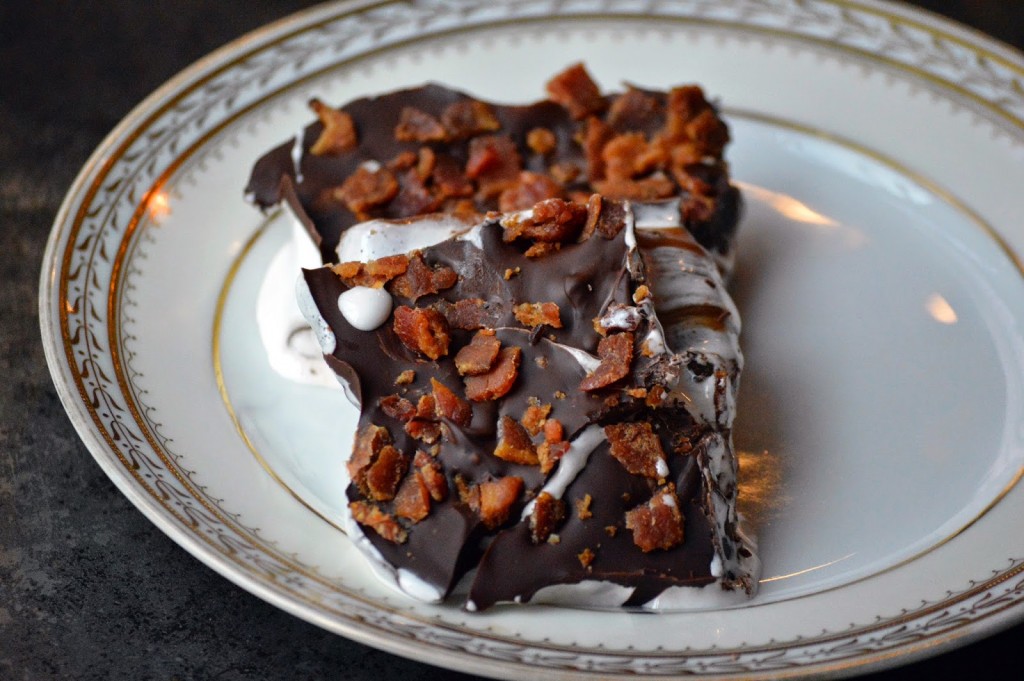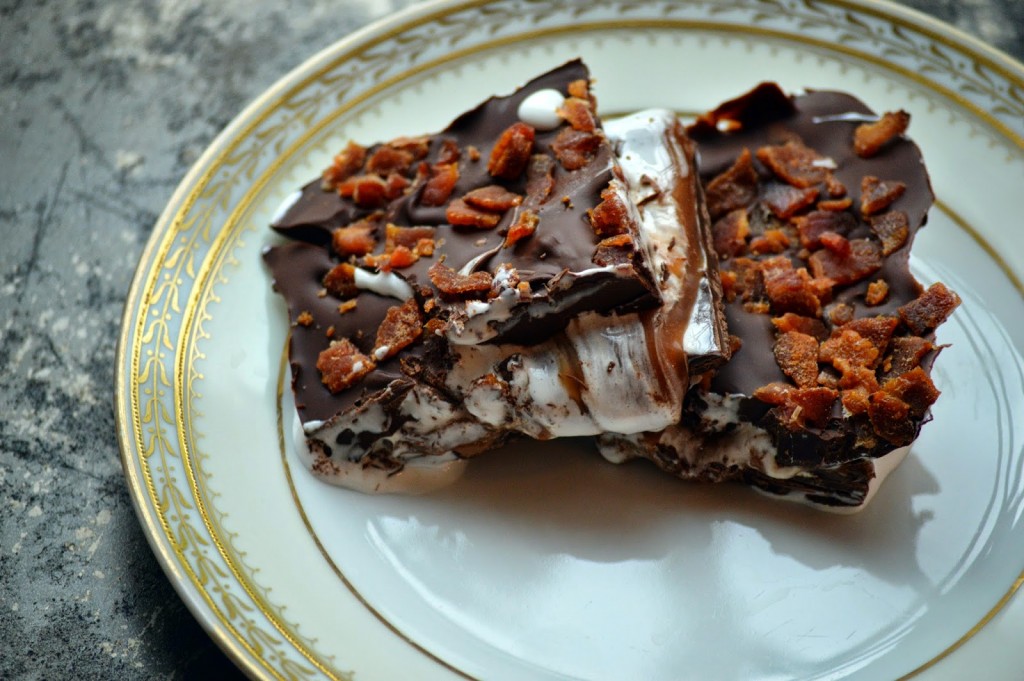 Whiskey, Caramel, Marshmallow and Bacon Bark
Makes 1 8×8 pan | Preparation: Line pan with parchment or wax paper with a one-inch overhang on each side.
16 oz of semi-sweet chocolate
4 cups of mini marshmallows
¼ cup whiskey
1 cup caramel (recipe follows)
1 cup of spiced bacon crumble (recipe follows)
Instructions:
1. Place chocolate in a bain marie or in a heat-proof bowl above simmering water. Heat on low until chocolate is melted. Pour half of melted chocolate into parchement-lined pan. Then using an offset spatula, spread chocolate until smooth. Transfer pan to freezer to chill for about 5 minutes or until melted chocolate becomes solid.
2. Place marshmallows in a large saucepan and heat until marshmallows starts to just melt and forms web-like strands when stirred. (See picture). Remove from heat and add in 5 tablespoons of whiskey; stir to combine. Spread marshmallow mixture over solid chocolate layer. (To easily spread the marshmallow to an even layer, spray offset spatula with non-stick spray.)
3. Pour caramel on top of marshmallow layer. Then, using an offset spatula, spread caramel until smooth. Transfer pan to freezer to chill for about 5 minutes or until caramel becomes slightly hardened. Pour remaining half of chocolate over caramel layer and, using an offset spatula, spread chocolate until smooth. Sprinkle and gently press bacon crumble into chocolate, Return fully assembled bark to refrigerator to chill for 20 minutes or until bark becomes solid. Bring bark to almost room temperature before cutting.
Bacon Crumble
16 oz bacon
1/4 cup sugar
4 tablespoon water
1 egg white
1/4 teaspoon black pepper
1/8 teaspoon cayenne
1. Cook bacon and set aside to cool completely. Once cooled, coarsely crumble bacon with hand; set aside and heat oven to 300 degrees F.
1. Place sugar and water in a pot and heat until sugar is dissolved. Toss crumbled bacon in sugar syrup to coat. Pass coated bacon through a strainer to drain excess sugar syrup.
2. Add egg white to a bowl and beat until fluffy and foamy. Add in black pepper and cayenne. Whisk to combine. Add in crumbled bacon and toss to coat.
3. Spread coated, crumbled bacon on a parchment lined bakesheet and bake for 30 minutes. Remove from oven and let cool, then crumble bacon one last time.
Caramel Filling
1 cup sugar
4 tablespoons water
4 tablespoon butter
7 tablespoon heavy cream
Instructions:
Add sugar and water into a saucepan over medium low heat. Stir until sugar has dissolved. Use a wet brush to remove any crystals that form on the side. Once sugar has dissolved increase heat to high. Now and then, using the handle, give the pot a swirl to keep the mixture moving. Do not stir the mixture directly. The mixture will start to bubble after a minute. As the mixture darkens to a medium amber color, approximately 5-7 minutes, add the butter and heavy cream to saucepan. The mixture will bubble wildly. Whisk to combine (bubbles will subside upon cooling). Set aside to cool completely.