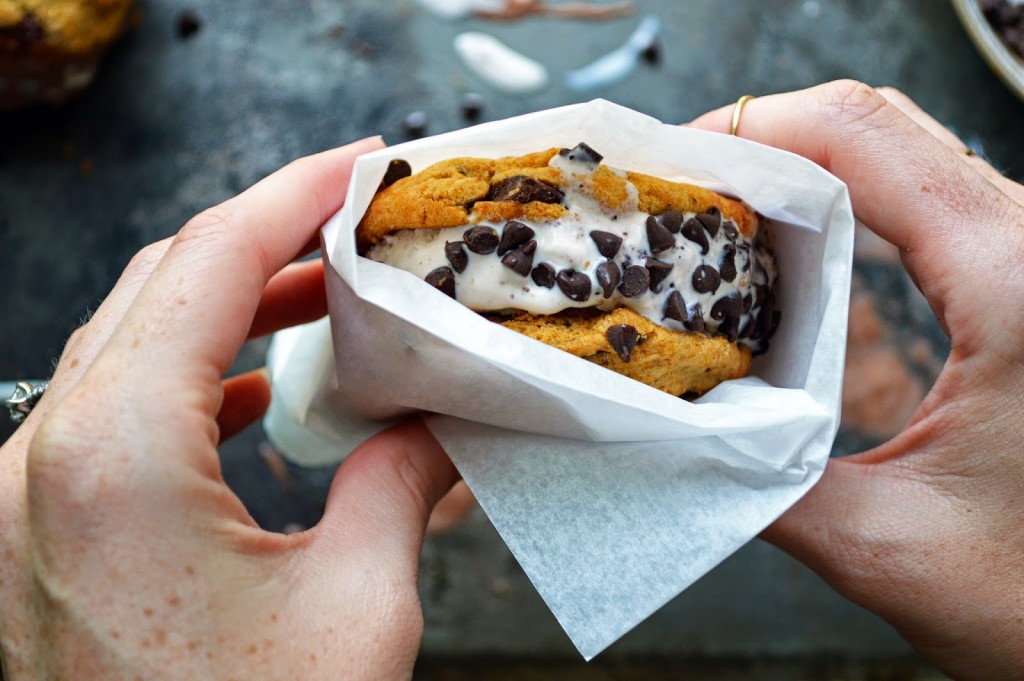 This is the first full summer we've spent in our condo. I've since discovered a gem about the street: an ice cream truck. Every afternoon once school lets out the metallic tune parades through–an anthem of sugar-high children everywhere. So while I restrain myself from joining the adolescent herd, it did inspire this incredibly simple ice cream sandwich recipe. They can easily be made ahead of time and stored for individual servings in the freezer. See below for how I made them.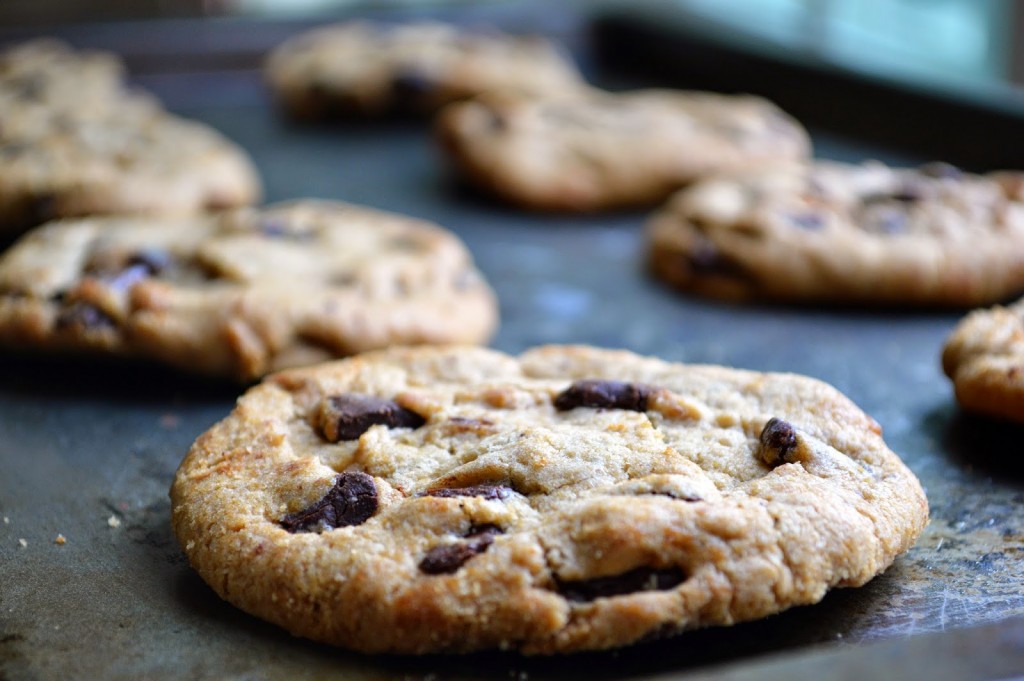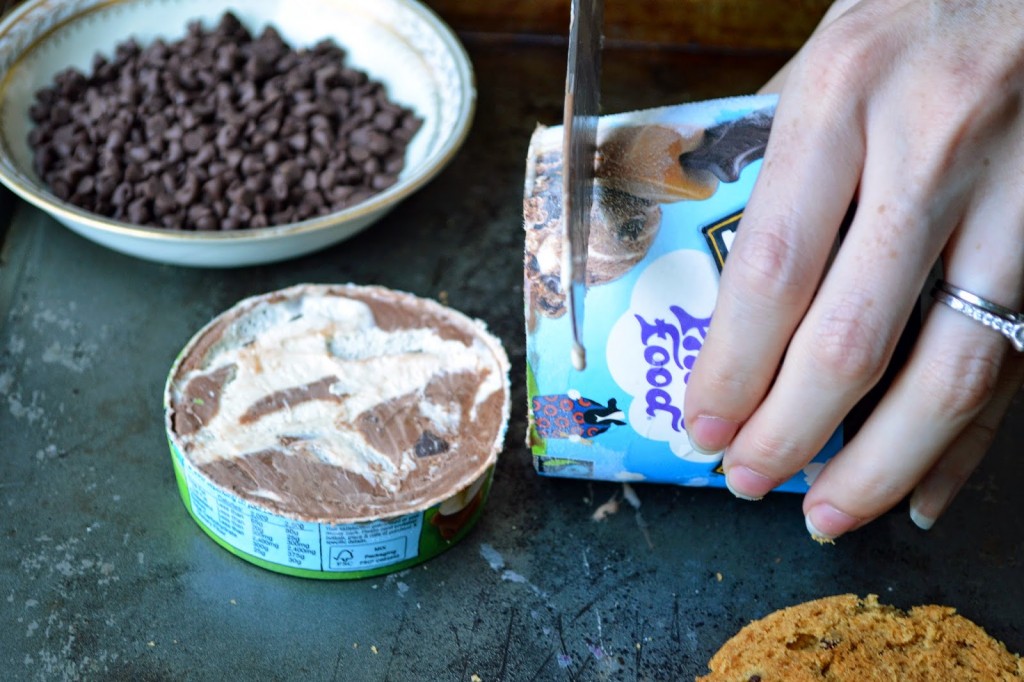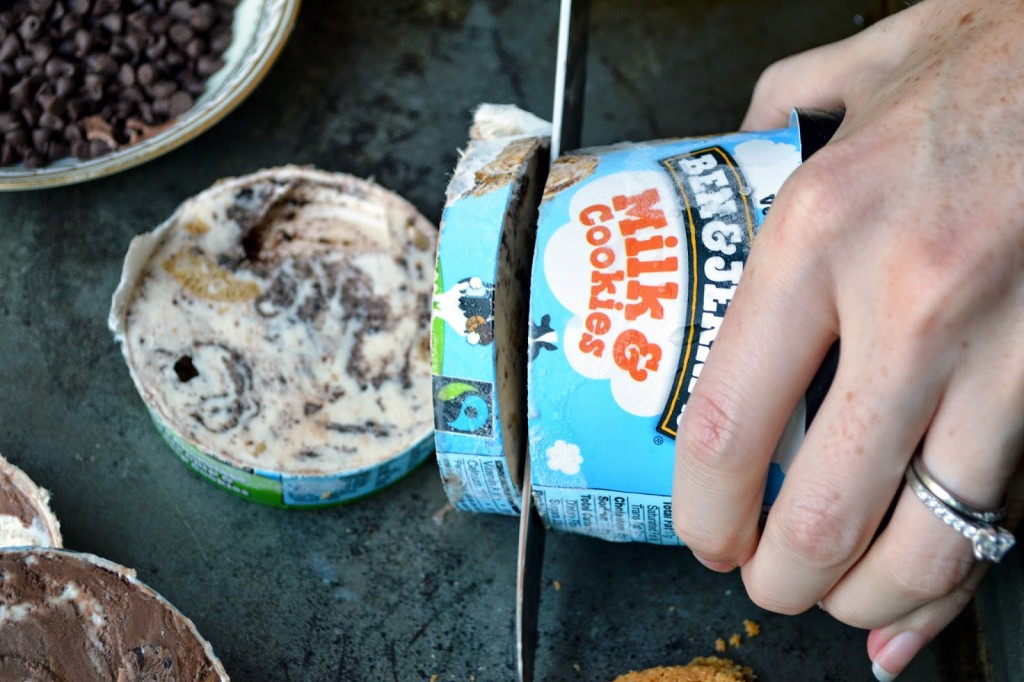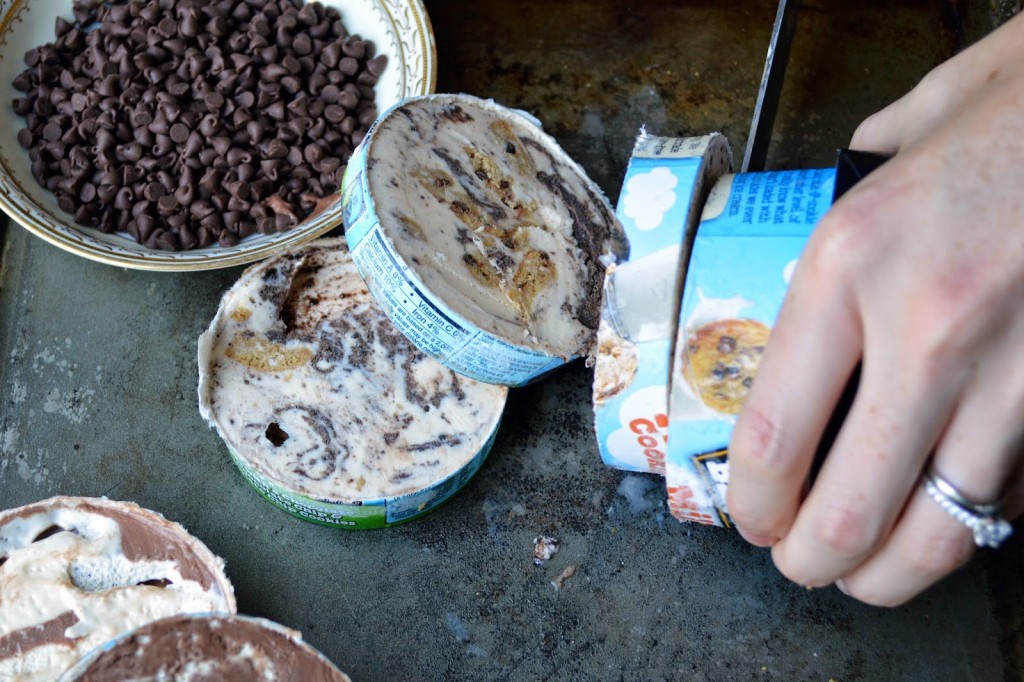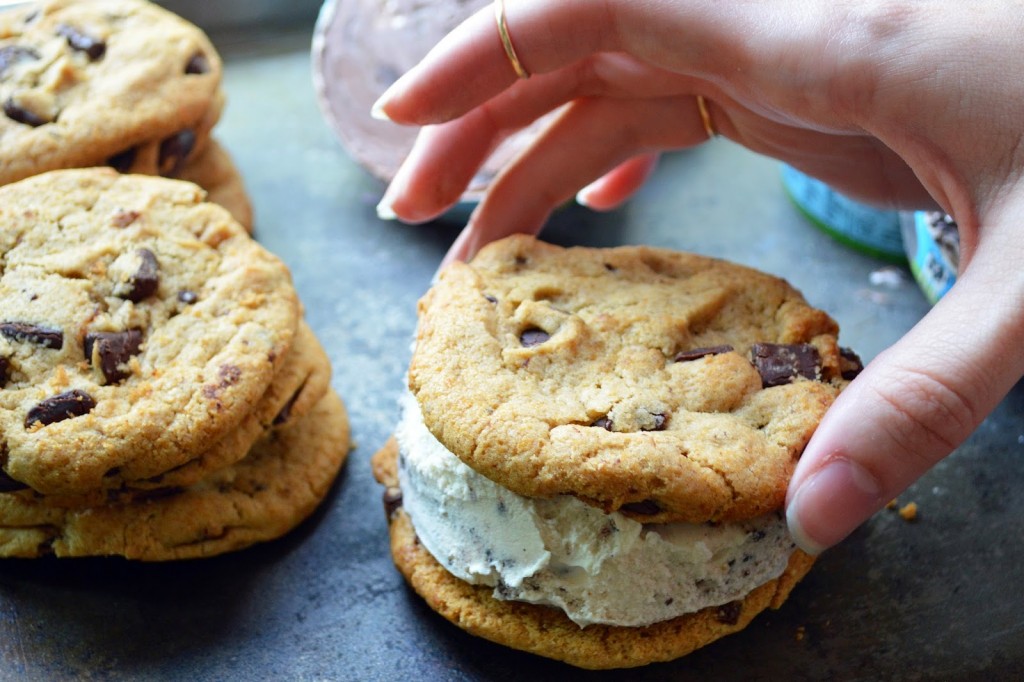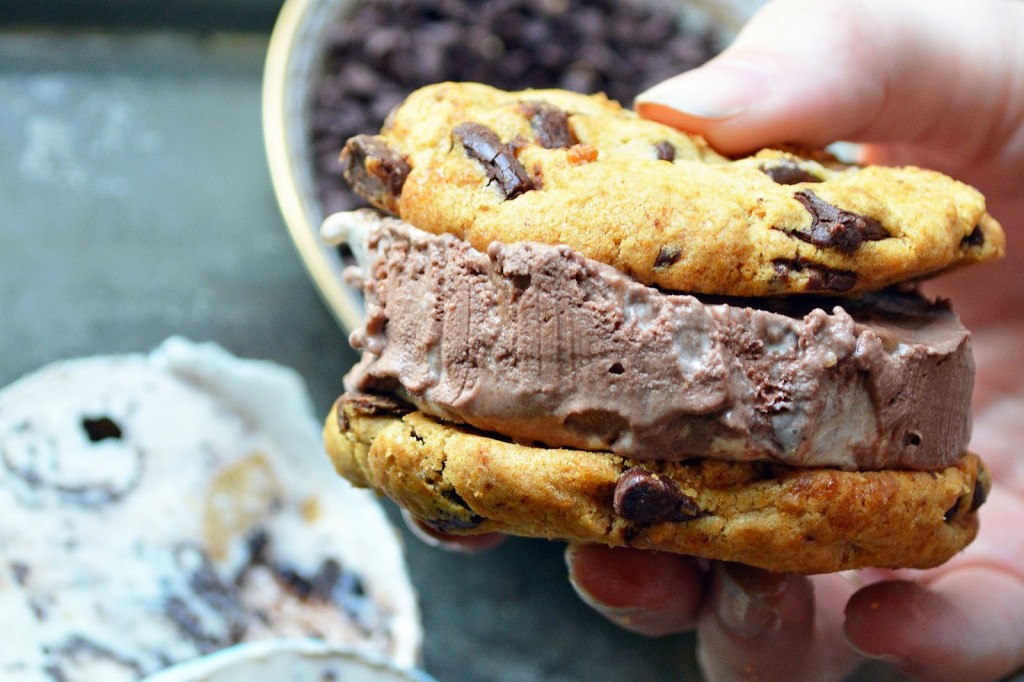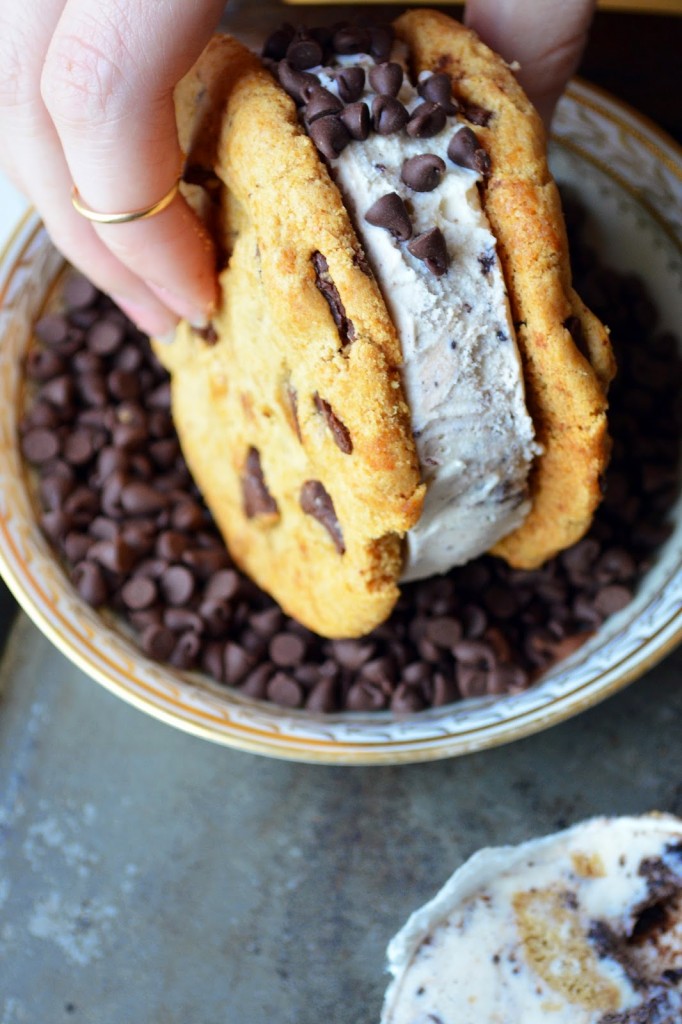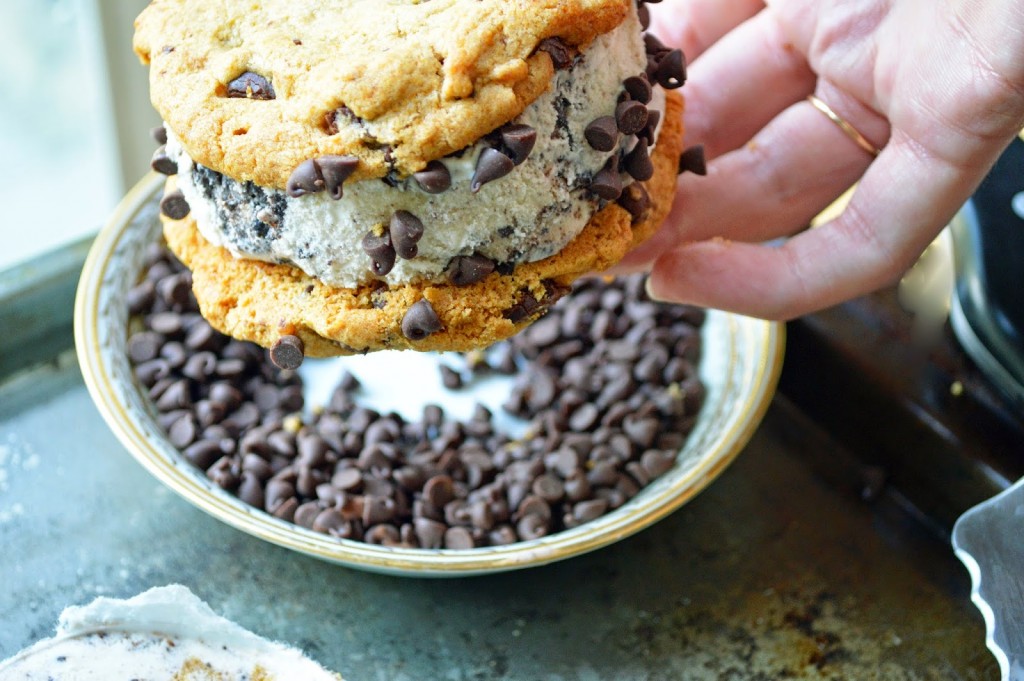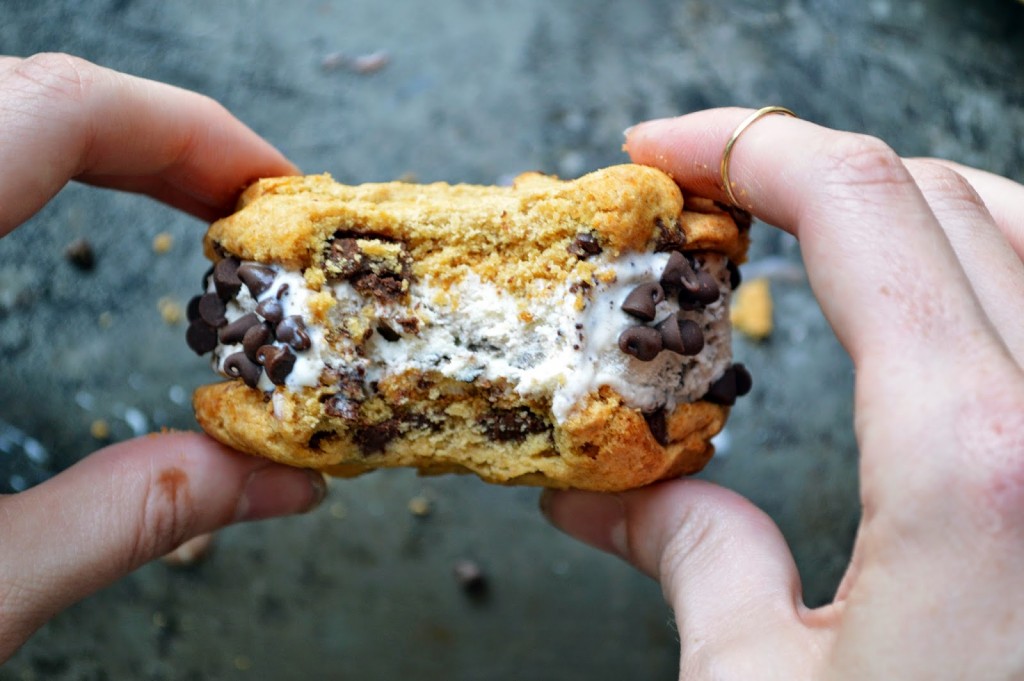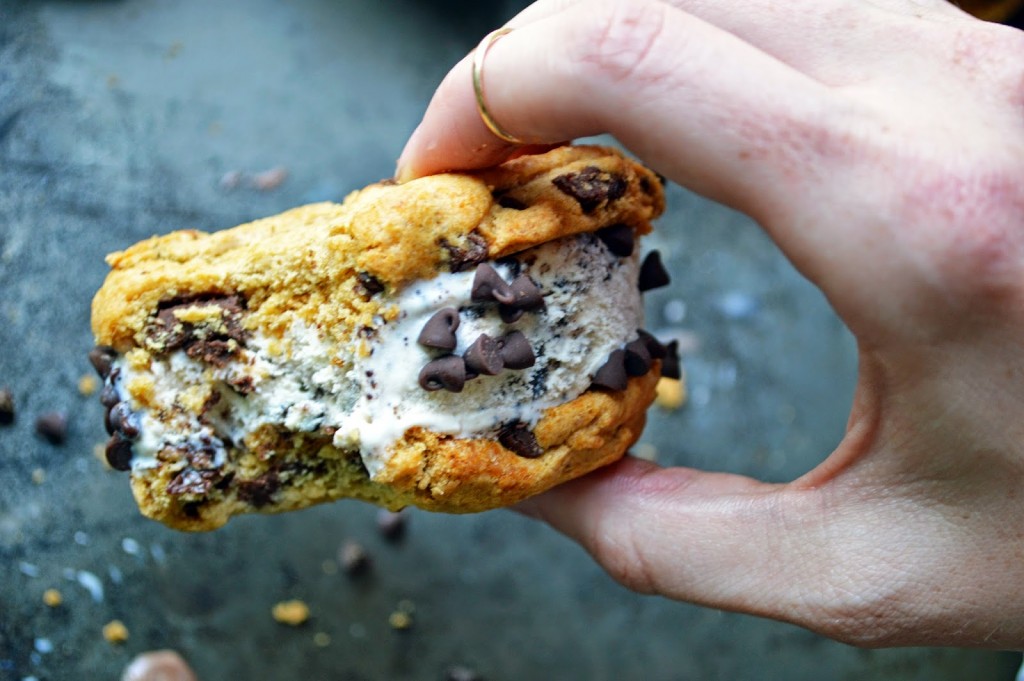 Ingredients
24 large chocolate chip cookies
3 pints ice cream
1 cup mini chocolate chips
12 pieces wax paper
Directions
Prepare one batch of large chocolate chip cookies (I love the classic
Toll House
) and cool completely. Using a large serrated knife, cut pints of ice cream into four sections. Remove paper from ice cream segments. Place between two cookies and press together gently. Roll sandwich in bowl of mini chocolate chips to coat the sides. Wrap in wax paper to serve. Makes 12 sandwiches.