Rewind six months and I would have sworn against the mom jean trend. I get the seventies flare resurfacing and the eighties neon having their time in the limelight, but these? Never. Alright, well apparently not
never
. But it was really low on my list of 'would try' fashion statements. I equated 'mom jean' with 'unflattering from all angles.' Yet the more it cropped up on my
Pinterest
feed, the more curious I got about how leggy models and Parisian ladies were strutting this vintage denim. E pulled me into a consignment shop the other day (his favorite) and this pair just begged for an experiment. At $3.99 (really, that's what they cost), I couldn't pass up the chance to test it myself. Spoiler alert? I don't hate it. In fact, they're really quite comfortable and more shapely than I imagined. So if you're venturing the way of the mom jean, here are a few shopping tips to keep in mind:
1. Pick a light wash NOT acid wash: a whiter wash is more likely to accent the places you'd rather not.
2. Leave them loose: these aren't meant to be another pair of skinny jeans, so look for ones with a wider leg that slims toward the waist.
3. Pair with a form-fitting top: some of the street style fashion stars pull off the trend with a billowing white shirt; but for someone who's new to the trend, I'd contrast a looser leg with a waist-defining top. This will enhance (or create) a great silhouette.
4. Keep them off the ground: if the jeans are bunching on top of your feet/shoes, cuff them or go for a shorter inseam. Bunching gives the appearance of drowning in hip-enhancing denim.
5. Give some height: playing off the previous tip, elevate the mom jean with a simple heel. These slingbacks are the perfect daytime option to modernize the older trend.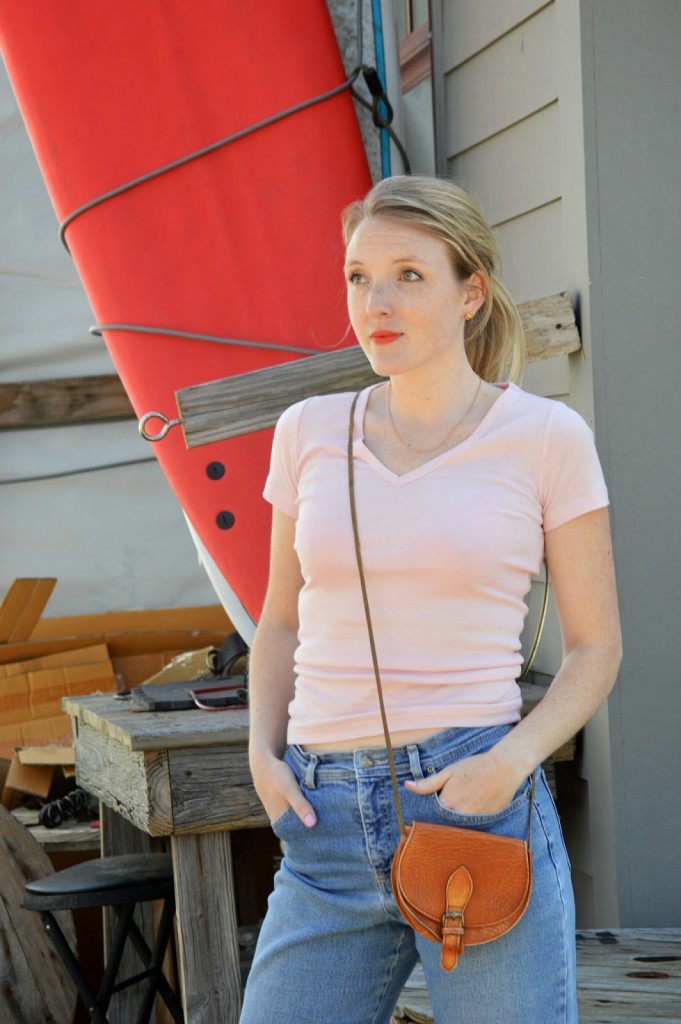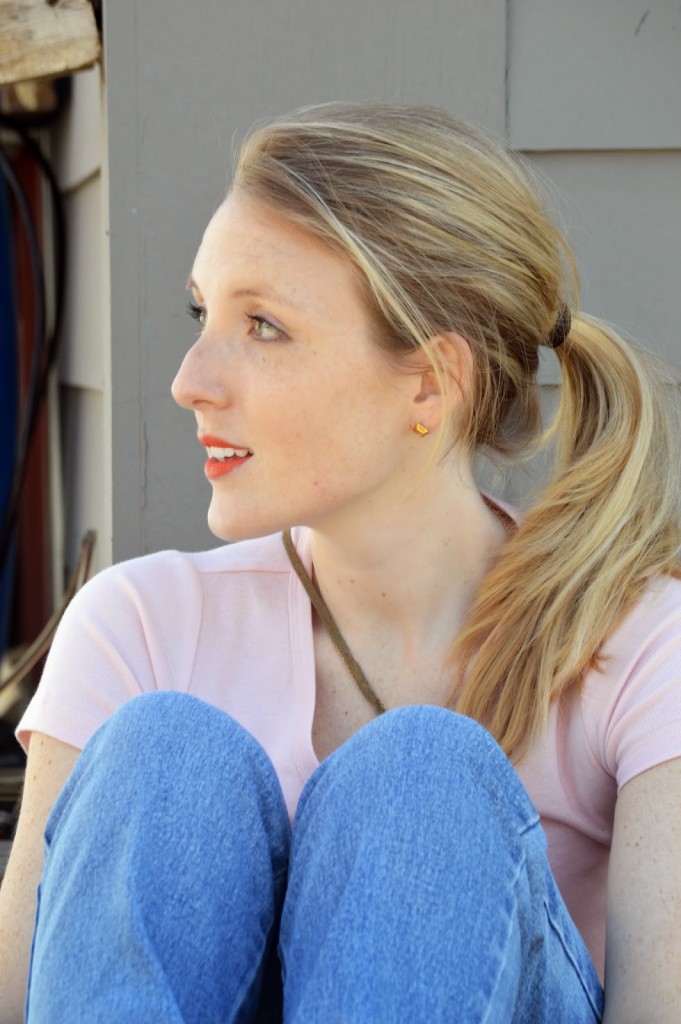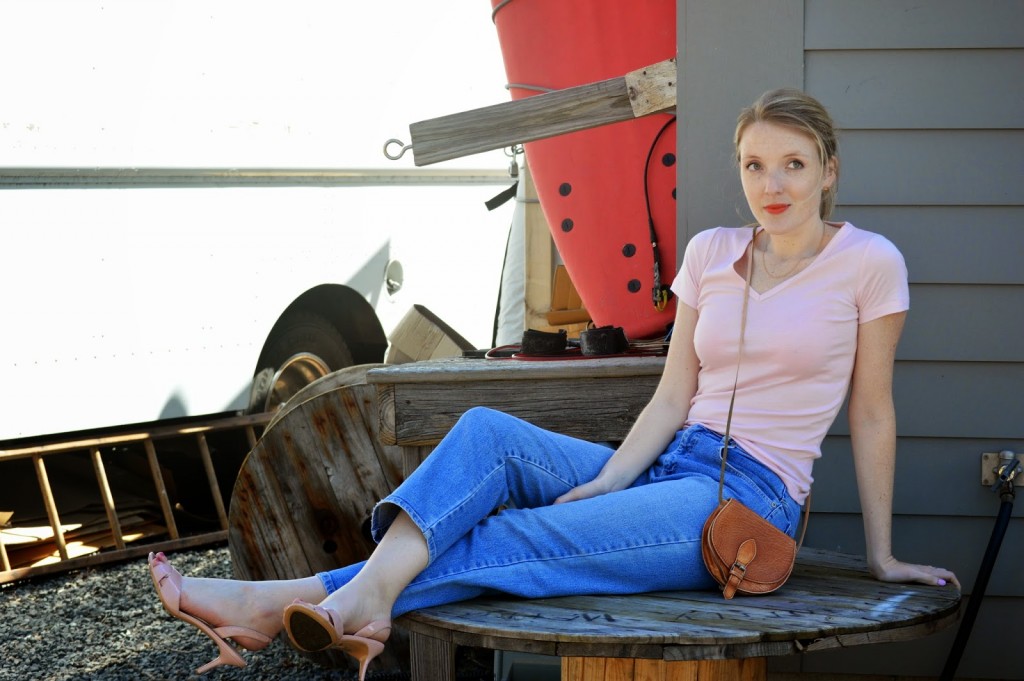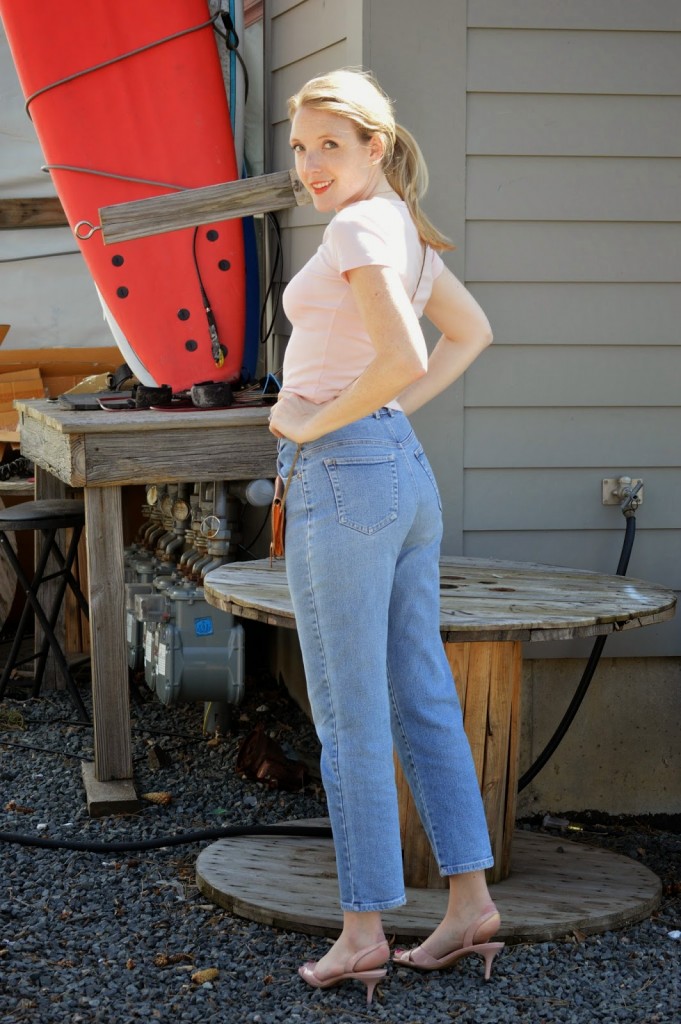 shop this look
!function(doc,s,id){ var e, p; if(!doc.getElementById(id)) { e = doc.createElement(s); e.id = id; p = '//shopsensewidget.shopstyle.com/widget-script.js'; var cb = new Date().getTime(); p += '?cb=' + cb; e.src = p; doc.body.appendChild(e); } if(typeof window.ss_shopsense === 'object'){ if(doc.readyState === 'complete'){ window.ss_shopsense.init(); } } }(document, 'script', 'shopsensewidget-script');