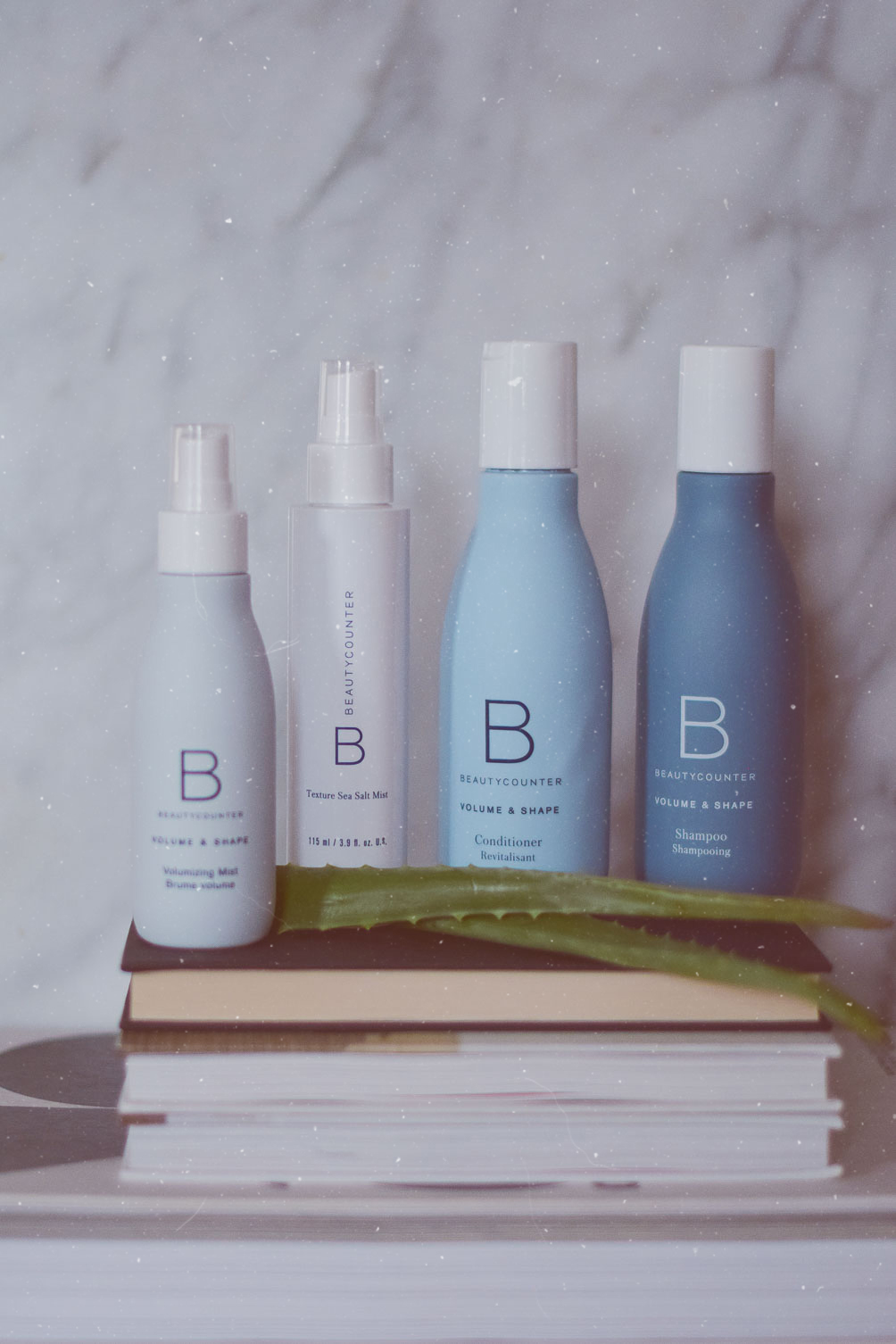 I count myself very fortunate that, although it's long, my mane is pretty low-maintenance. I can air dry on most days and not feel disheveled walking out of the house. But I've also developed a new routine that I'm excited to use in warmer weather. These four products are my summer hair favorites for effortless style with a little added texture. Plus, they're all clean beauty items without those harsh, damaging chemicals.
volume + shape shampoo: before switching over to clean beauty products i was a shampoo junkie. i rarely used the same brand twice because i always wanted to find and test all varieties. well i've settled into this volumizing set quite nicely. my hair feels cleaner, stronger, and has more shape than ever before. i feel like i could be Vanna White holding up a bottle of this stuff since it's just (really) that good.
volume + shape conditioner: my hair is on the dry side and I don't shower every day. therefore, every time i do shower i use conditioner. even for my tresses i only need a tiny amount of this product to cover my whole head. there's never a residue or heaviness to my hair afterward, either. it's 'pumped up' but lightweight.
volume + shape volumizing mist: my roots get a hit of this bad boy and BAM they're brought to life. i love the way my volumizing mist plumps without giving that crunchy, rock-hard feeling some other sprays have. it's product in your hair without that product-in-your-hair look.
texture sea salt mist: this is the beachy waves dream. since my hair is so long, i've had a hard time finding any sort of texturizing product that works. but a few spritzes of this mist and i've got a boost of body, some semblance of waves, and that just-left-the-sand-dunes look.
what's your go-to routine for summer hair?