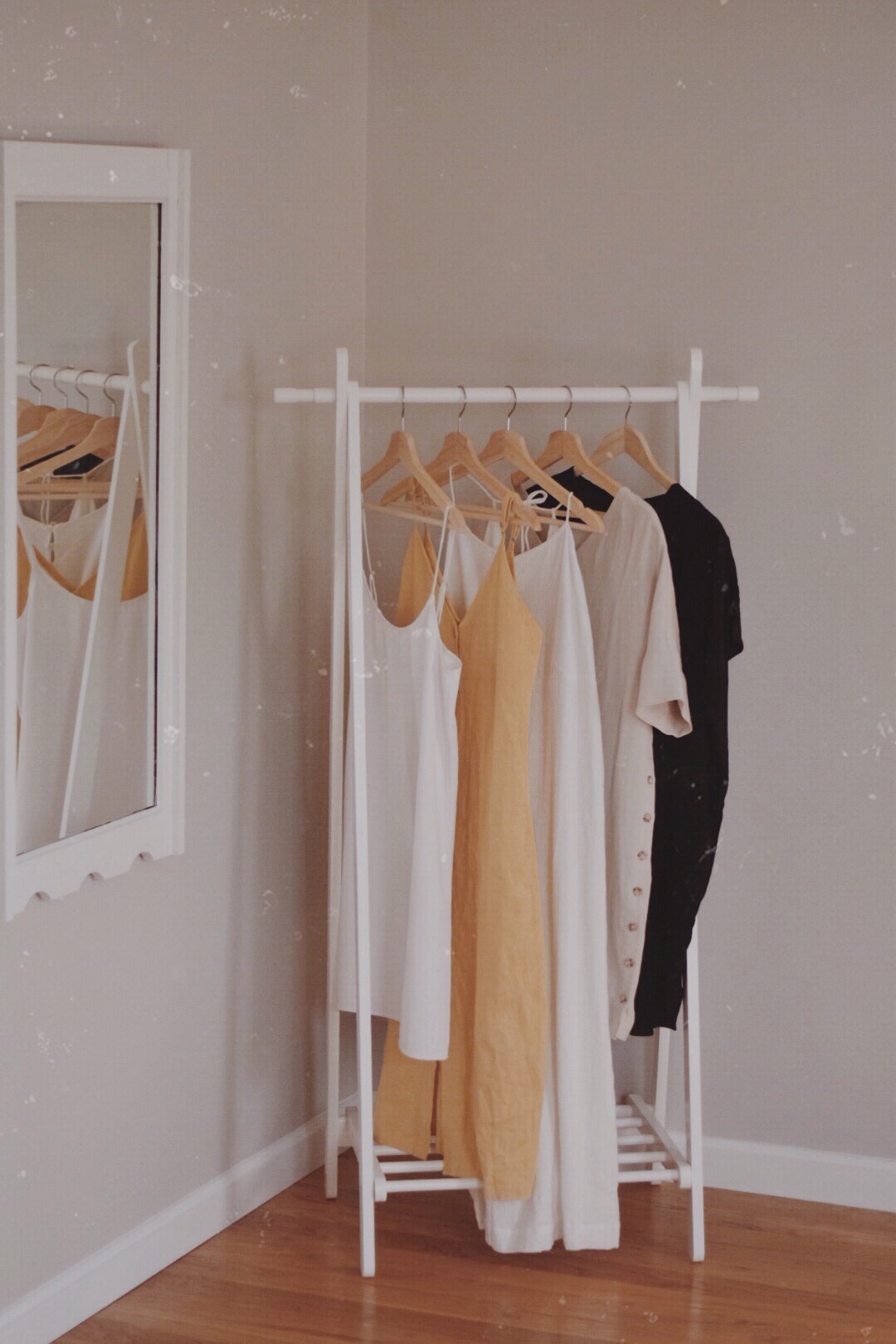 Wow, this summer capsule wardrobe has been my brainchild for so long I can't believe it's all come together. Over the past few months I've carefully curated a selection of clothing to be the only things I wear throughout the entire summer. I'm working toward a goal of conscious consumerism and making my wardrobe as sustainable and ethical as possible. Those terms can get thrown around a lot and have become kind of trendy. So if you're wanting to find out more about what that truly means in the fashion industry I recommend watching The True Cost documentary on Netflix. It's tremendously eye-opening and honestly somewhat disturbing. The documentary website also gives a list of brands strictly adhering to both sustainable and ethical standards.
What gets me excited about this capsule is the fact that it will be challenging and liberating. I'll have to get rather creative with outfits (so I don't get bored) yet I know exactly what set number of pieces I can choose from each day. So today I wanted to go through exactly what I've included. They're broken down by category below with corresponding links. I didn't purchase any new pieces from non-sustainable brands. So everything is either ethically made, thrifted, or has been in my closet for ages. In the coming weeks and months I'll be posting a variety of looks wearing everything!
There are a few areas I haven't covered in this summer capsule wardrobe including workout gear, swimwear, and accessories (i.e. bags or jewelry). As it's my first time around I wanted to stick to 'standard clothing' and see if, later down the road, I'm more confident to also branch out into those areas.
At the bottom of the post I've included a checklist of all these items if you're interested in trying a summer capsule wardrobe for yourself! If you join me in this little challenge use the hashtag #obfcapsulewardrobe so I can see your looks!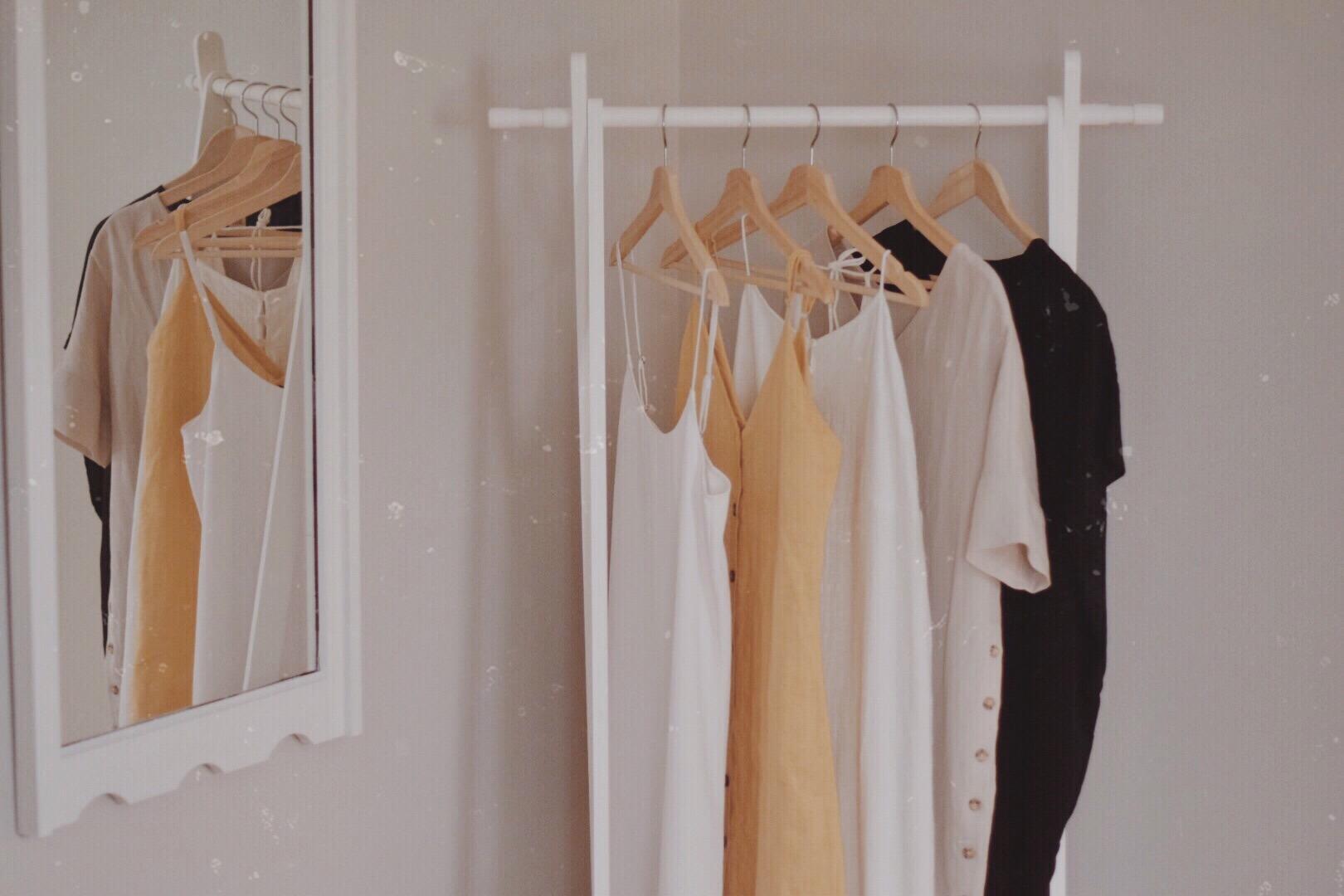 DRESSES + ROMPERS
Everlane silk slip dress c/o
Reformation linen dress (similar here)
Rowie the Label jumpsuit
Vetta tunic dress c/o
Sseko Designs dress c/o
TOPS
Zara striped tank top
Everlane micro rib tank top (in pink + grey)
Threads 4 Thought striped tank top
Zara lettuce edge shirt (like this)
Gap linen tee
Everlane u-neck tee
Brass non-stop top c/o
AYR silk blouse c/0 (newer style here)
cyrus sweater
Everlane crewneck sweatshirt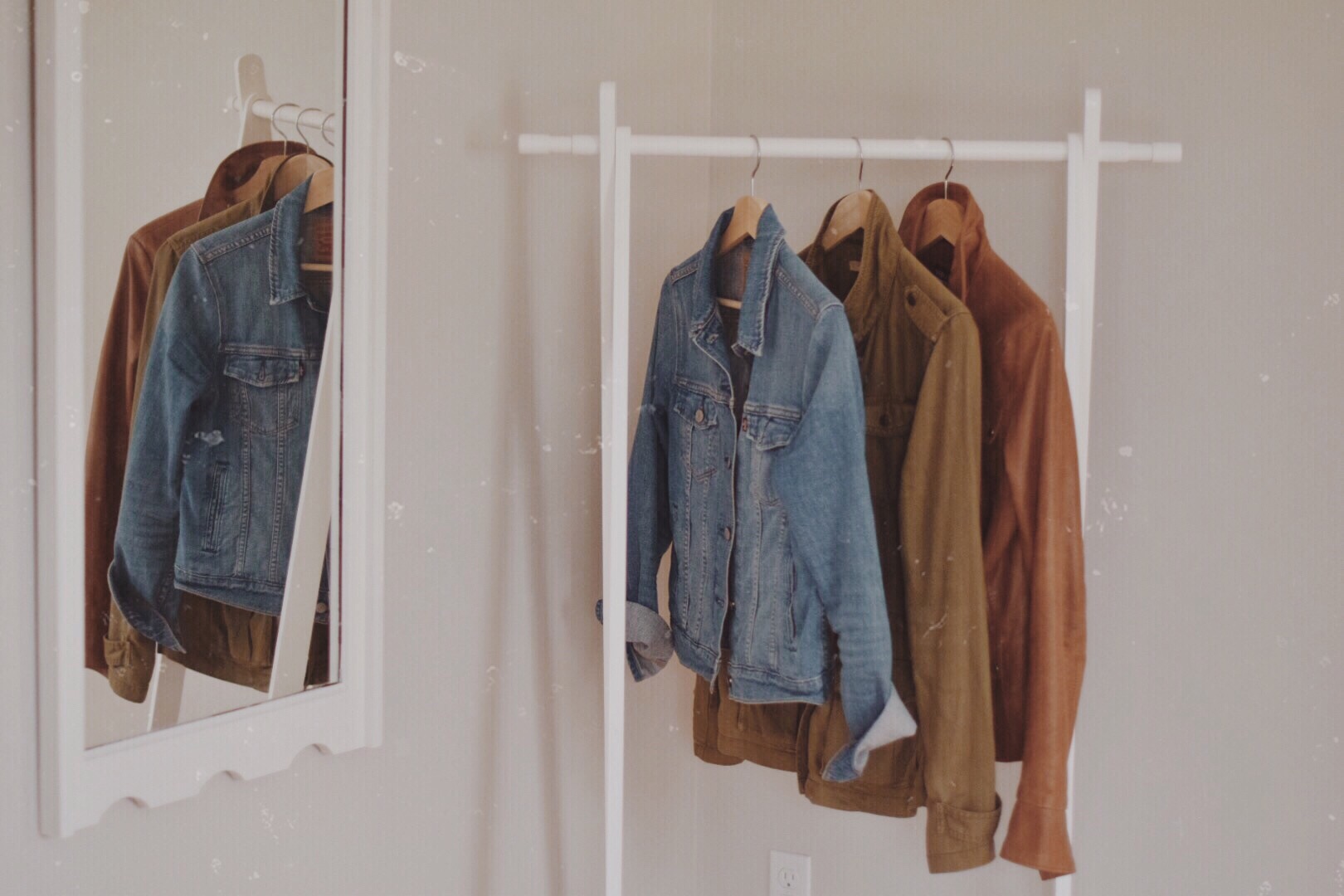 OUTERWEAR
Levi's denim jacket
Max Jeans anorak jacket
Vera Pelle leather jacket (my brother bought this for me in Italy as a high school graduation present)
BOTTOMS
Threads 4 Thought shorts
Anthropologie lace pencil skirt
Eileen Fisher hemp midi skirt
Everlane crop white jeans
Lovers + Friends LA jeans
Levi's ripped knee jeans
(still in search of the perfect cutoff jean shorts)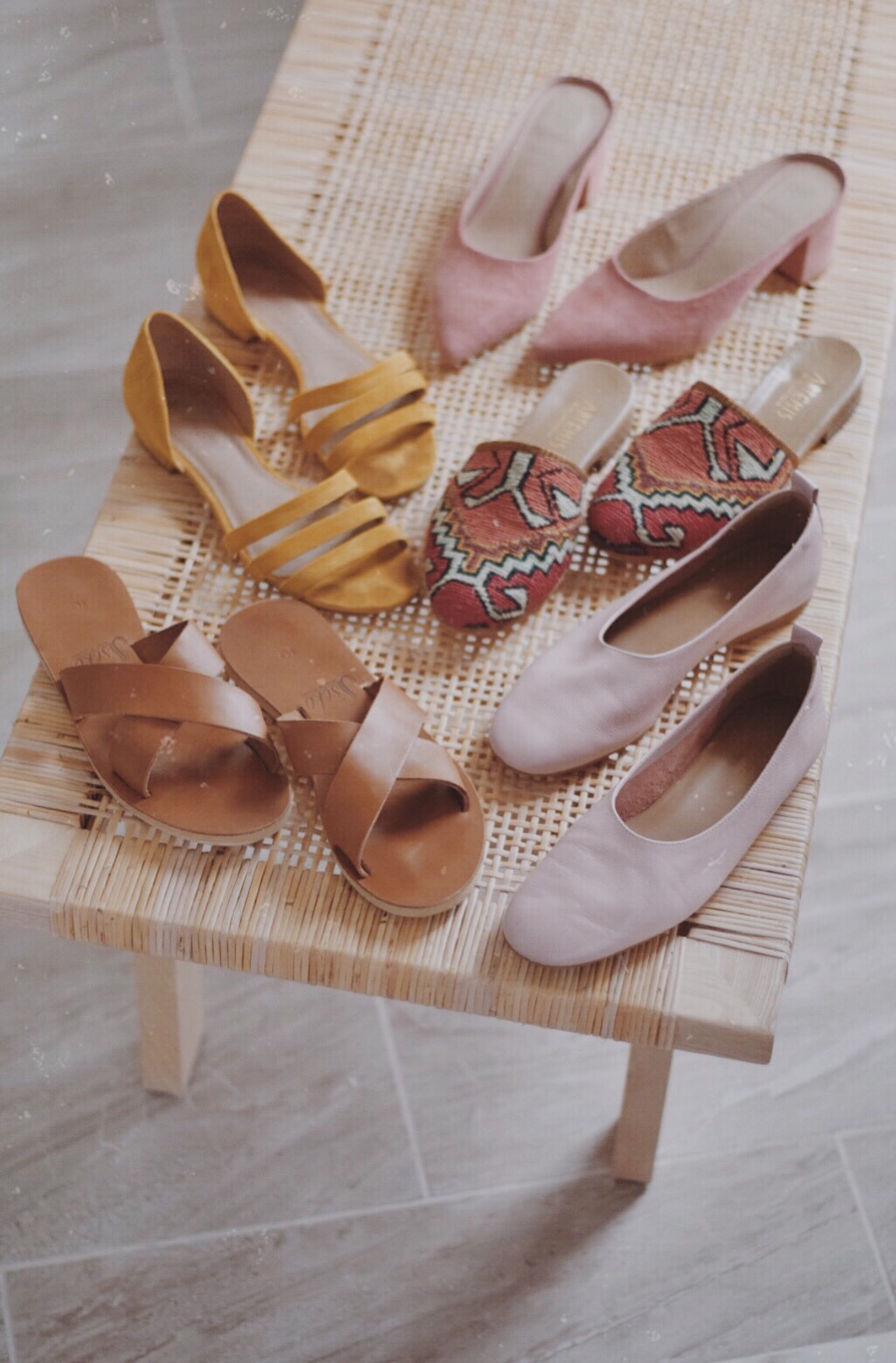 FOOTWEAR
Sseko Designs sandals c/o
Everlane day glove flats c/o
Madewell sandals
Artemis Design Co. slides c/o
Gap pink mules
(not pictured: this pair of Allbirds sneakers I just purchased)
shop my summer capsule wardrobe