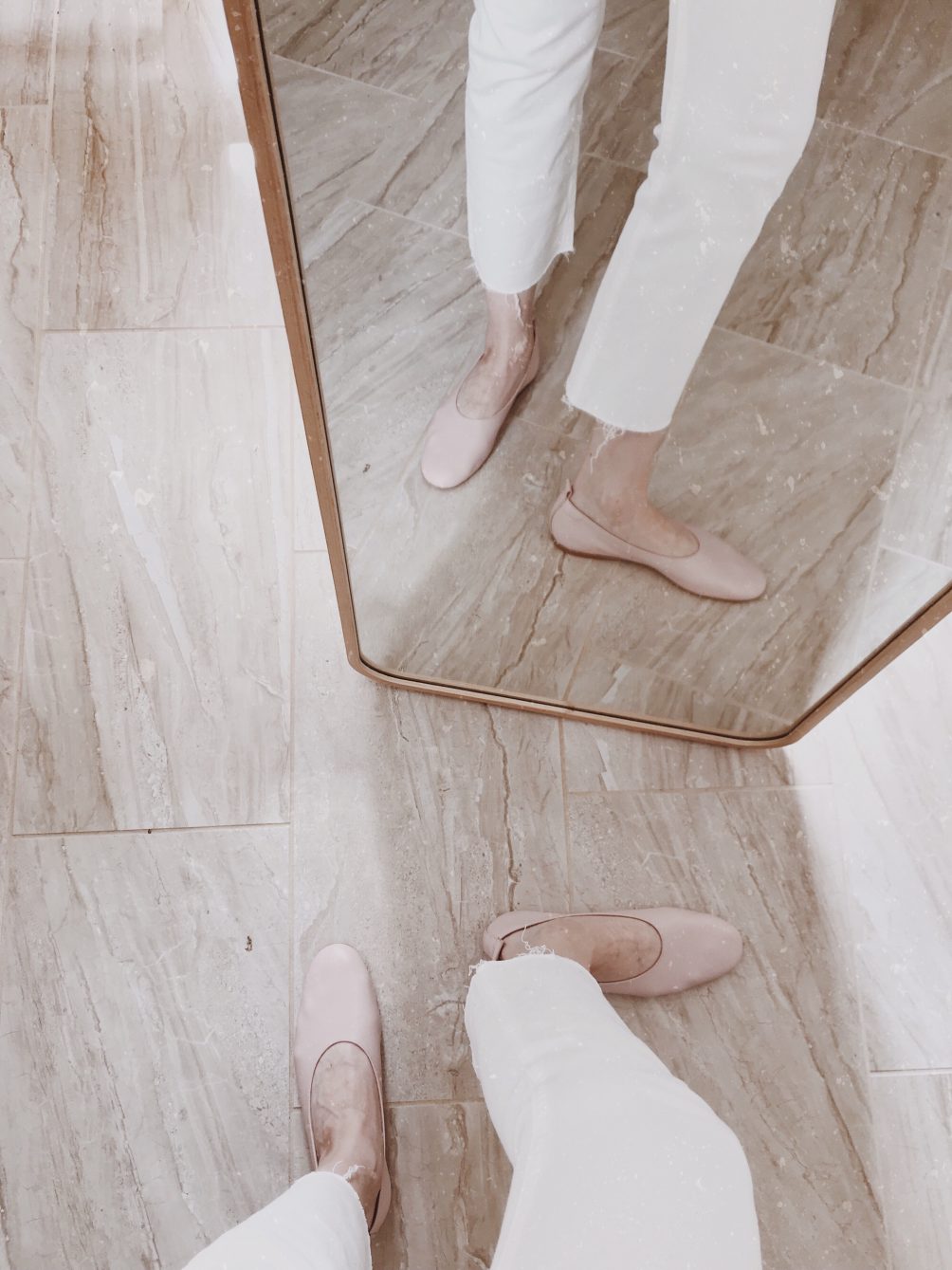 E's uncle recently stayed with us while on a business trip to Boston. During dinner that night we got on the topic of mindset–the big picture of how we approach daily life. He shared with us this idea of working from a mentality of sufficiency instead of scarcity. And ever since that evening I've had those words ringing in my head.
This concept of sufficiency versus scarcity is so perfectly in line with our 2018 #obfwellness series. I've decided to file it under the 'MIND' portion of our series because it's way more about our thoughts than it is our possessions. Sufficiency doesn't require us to constantly think, "less, less, less." Instead, we approach this lifestyle from a standpoint of, "enough."
Whether in TV advertisements, radio broadcasts or magazine spreads, we're constantly reminded of what we don't have. I mean, no store is going to put out a special saying, "no discounts, no sales, in fact don't visit us at all." So it's our job to be discerning. We're in charge of drowning out those voices urging us to feel discontent. We may not have everything we want. But most of us have way more than we need.
For me, this challenge presents itself strongly in social media. I can daily feel the tug of inferiority when I'm scrolling someone's feed or drowning my hours on Pinterest. But that's not the fault of social media. I can't blame someone else for beautifully presenting snippets of their life. My internal barometer has to read sufficiency as opposed to scarcity. I have to stand confident, firm, and contented with my daily life. Not only do I have enough but I am enough.
In what ways can you switch from a mindset of scarcity to sufficiency?