Every year, around this time, I'm amazed by the way weather affects my energy level. In the dead of winter, I would leave work at 5:00pm and want nothing more than to curl up on the couch with a mug of tea. Now, when my workday ends, I'm cramming every activity I can into the extra hours of daylight! So when I have a day that I know will run late (and a wardrobe change isn't an option), I make sure to be comfortable and versatile. This classic LBD has feminine cap sleeves but a sophisticated length and high neckline. It is an ideal daytime outfit that easily dresses up for a full evening.
I kept the accents simple and contrasted the black with dainty gold details. Also, I finally found the perfect set of midi rings that I can't bring myself to ever take off. The thin gold bands, designed by GLAMROCKS, are the exact thickness and color I've been searching for. They helped complete the ensemble with a modern vibe.
p.s. these pictures make my hair look red–I have no idea why. it's not red, I promise.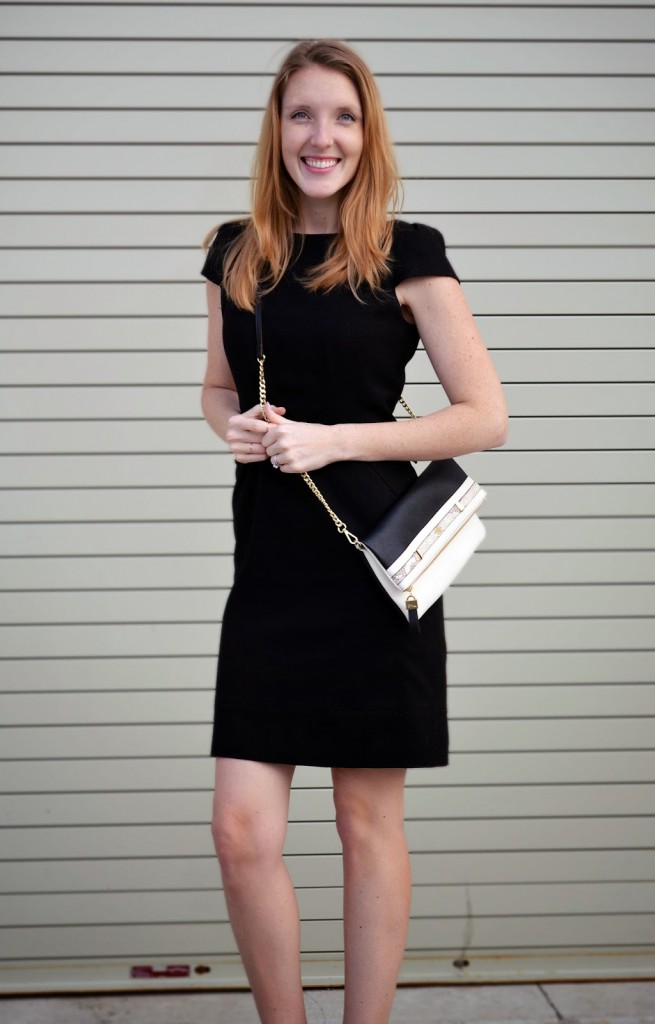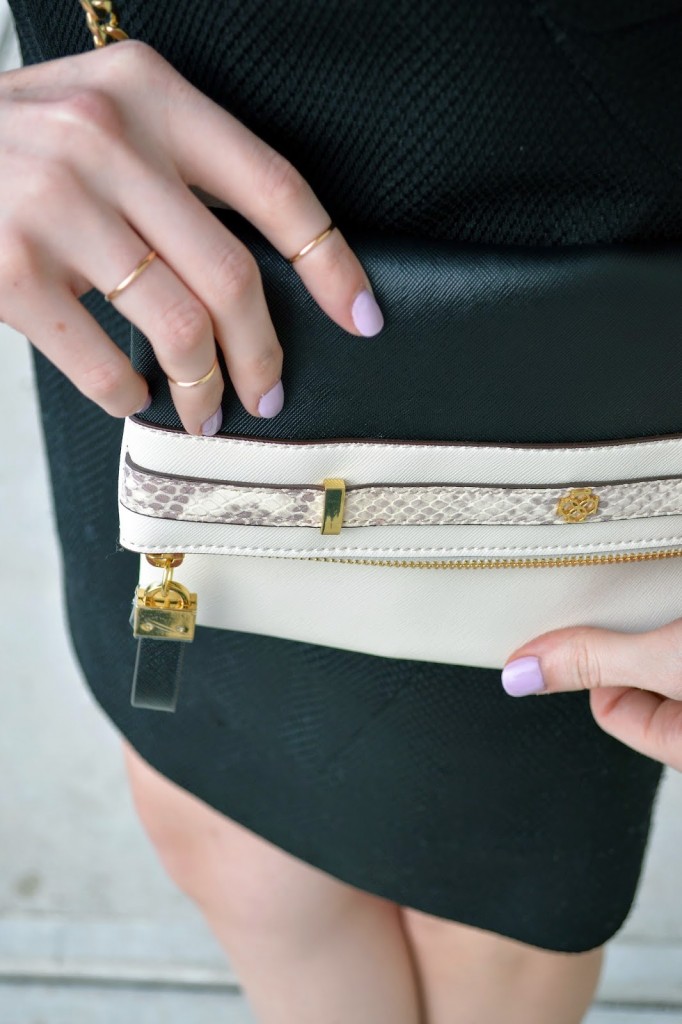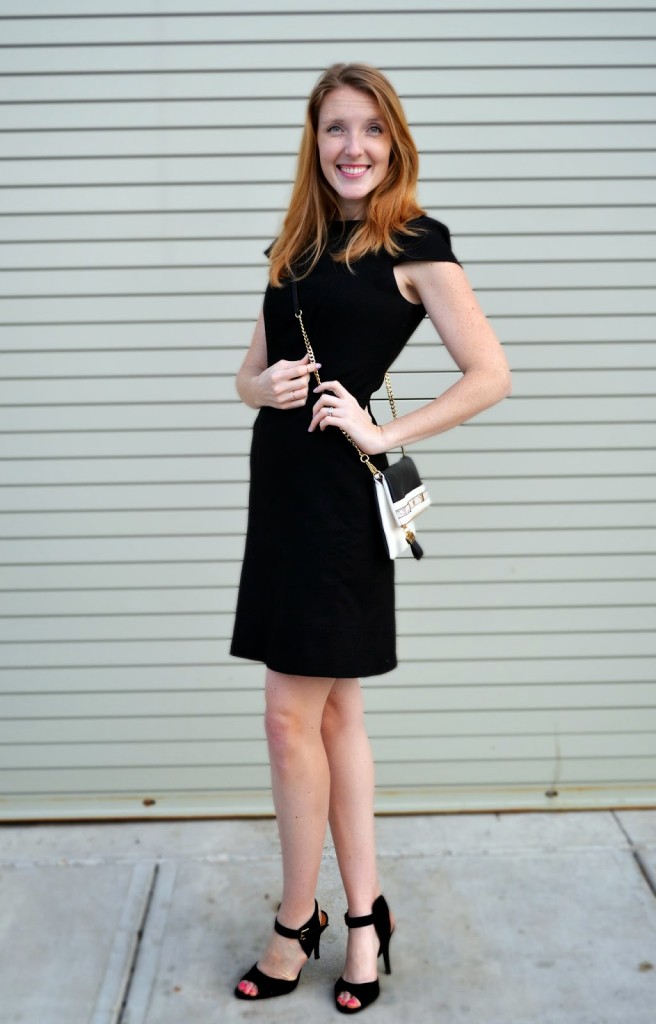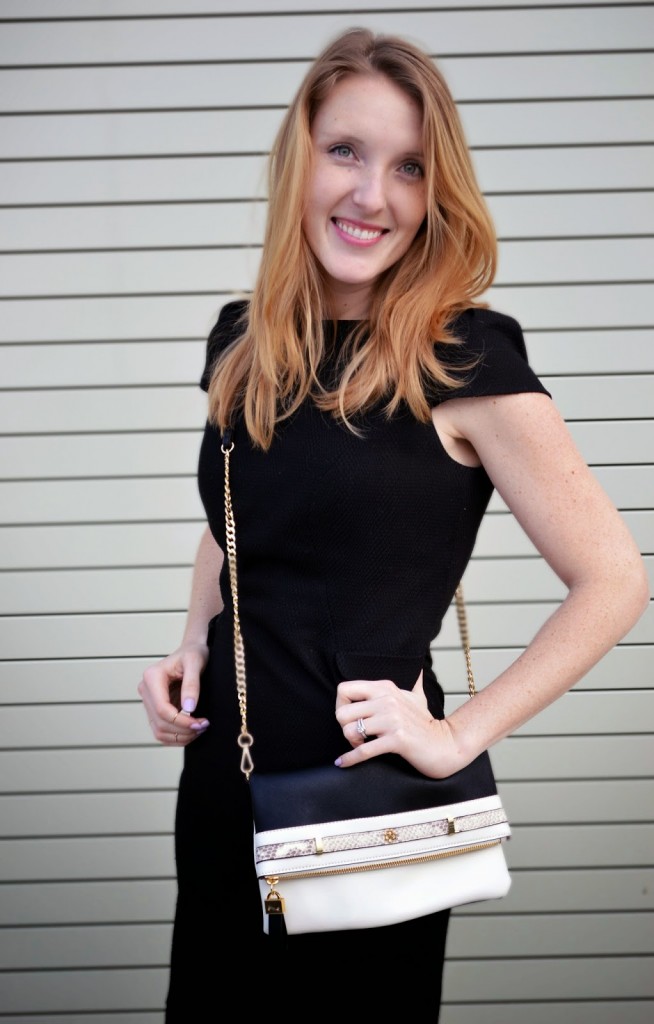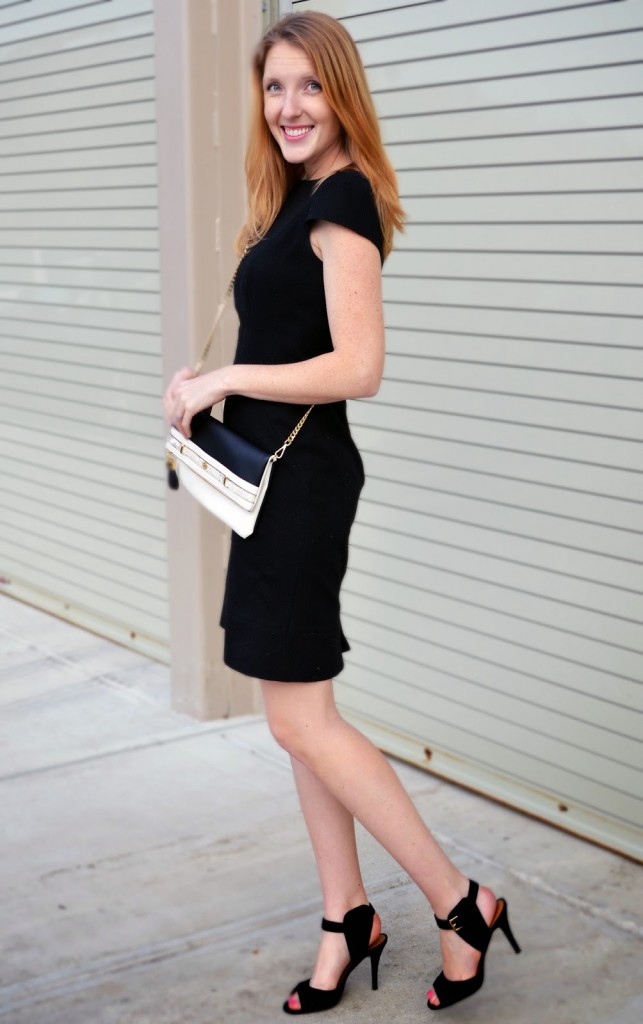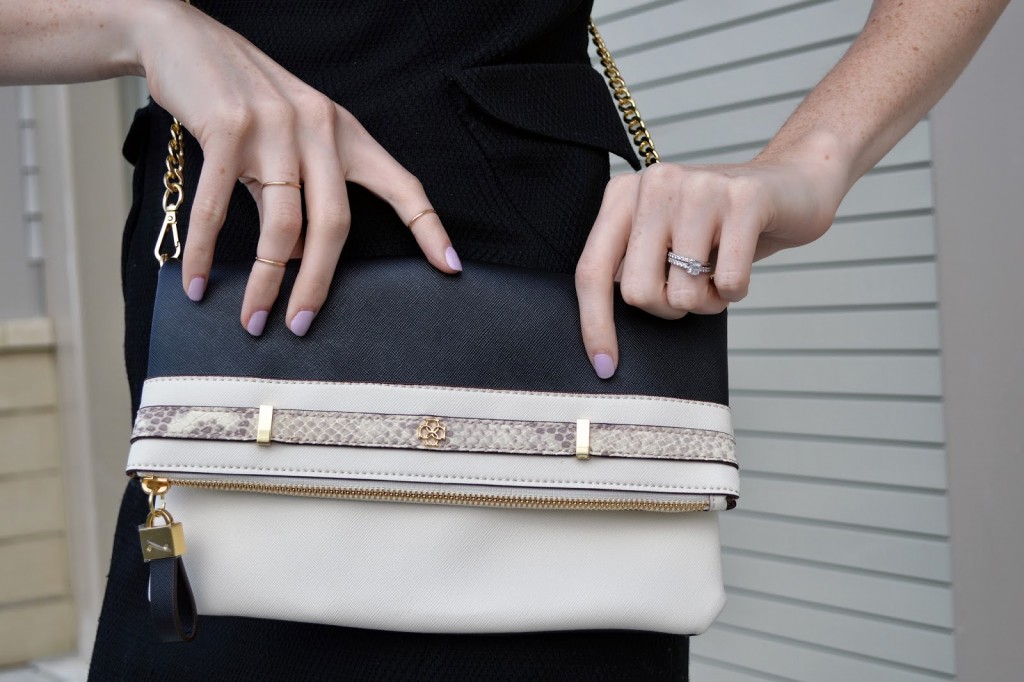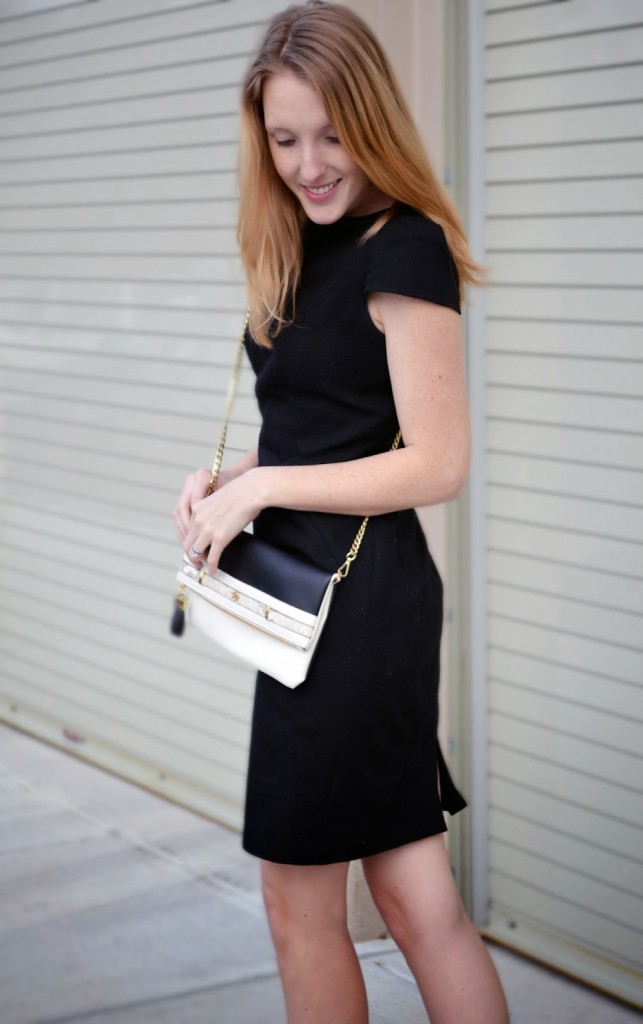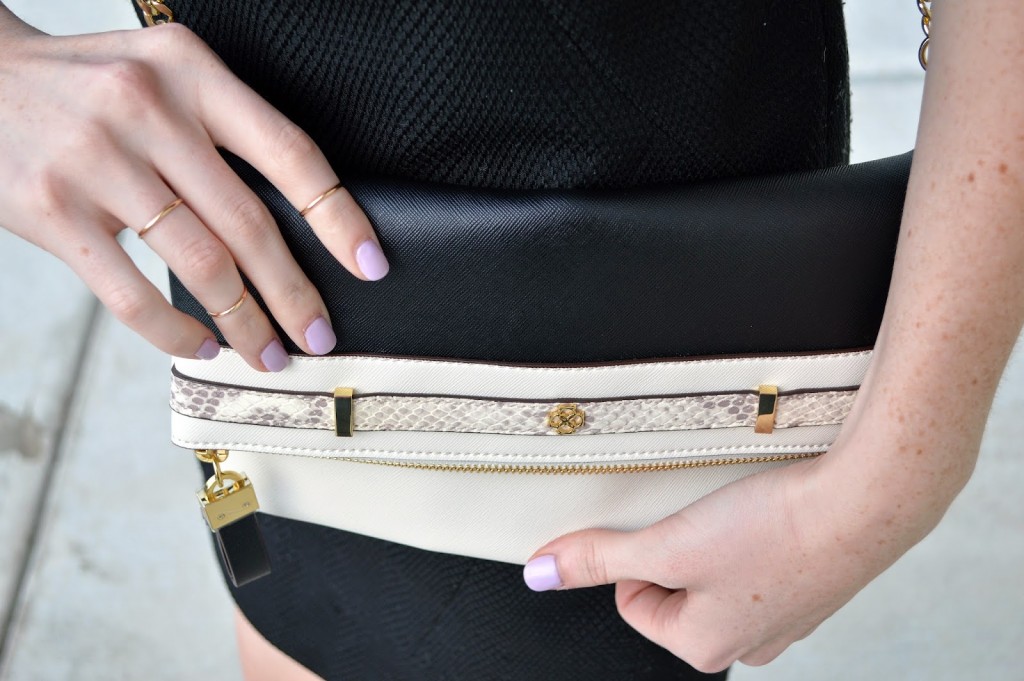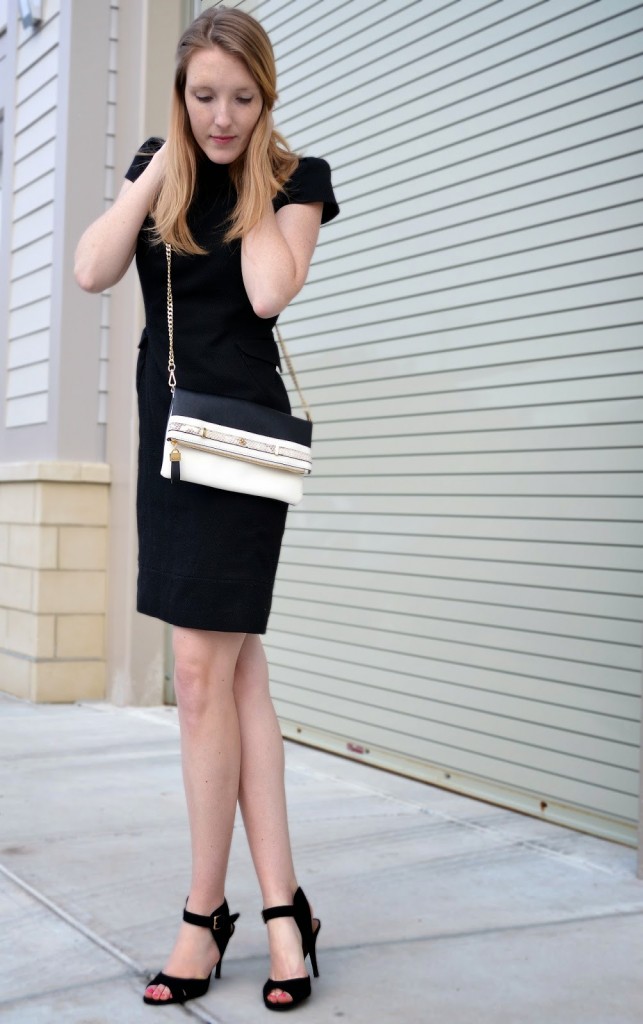 shop similar styles