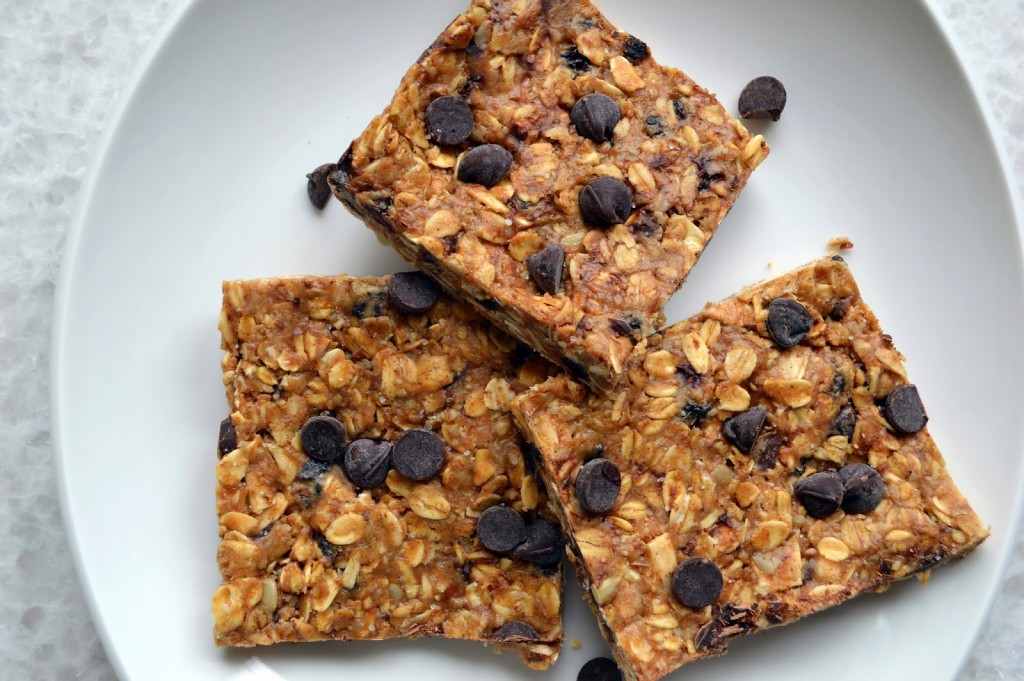 I have two brothers. I should know how much men eat. But I still wasn't prepared for married grocery trips. In particular, the snacking aspect. I've got to get prepared for hunger at all hours, in any form, and cravings of sweet or salty. So we buy a lot of granola bars–easy, on the go, and a mix of many flavors. But even the "organic" store bought kinds have lots of bizarre ingredients.
This
amazingly tasty (and easily customizable) granola bar recipe will definitely change our purchasing habits. I love how the base of it is just oats & nut butter. From there, you can combine your favorite add-ins for an ideal mix. For instance, I didn't have flax meal handy so I ground up sunflower seeds instead. I used organic honey, roasted almonds, toasted coconut flakes, and dried currants. Essentially, the ingredients will change based on what's in my pantry. And to soothe E's sweet tooth, I pressed
just a few
chocolate chips on top before freezing.
I'd love to hear some of your ingredient ideas and try other variations!
Full recipe below.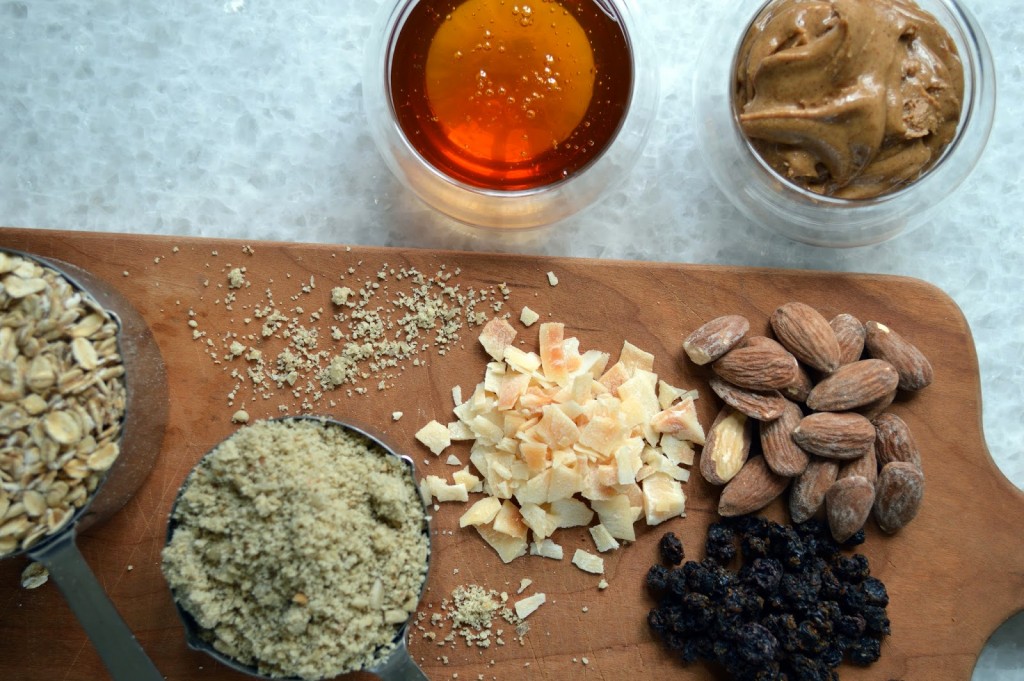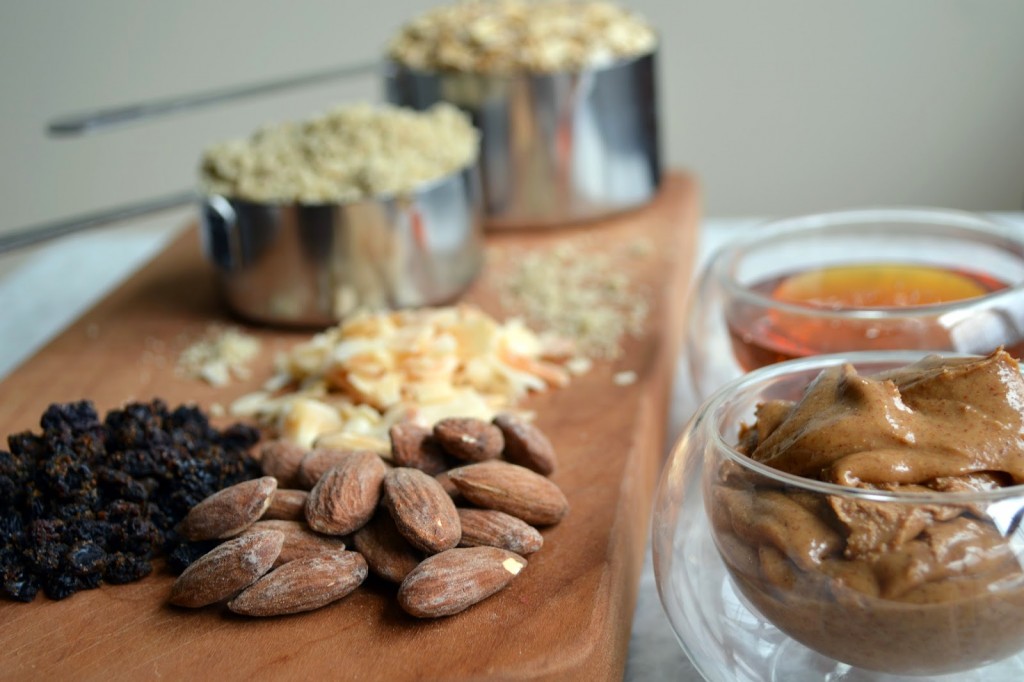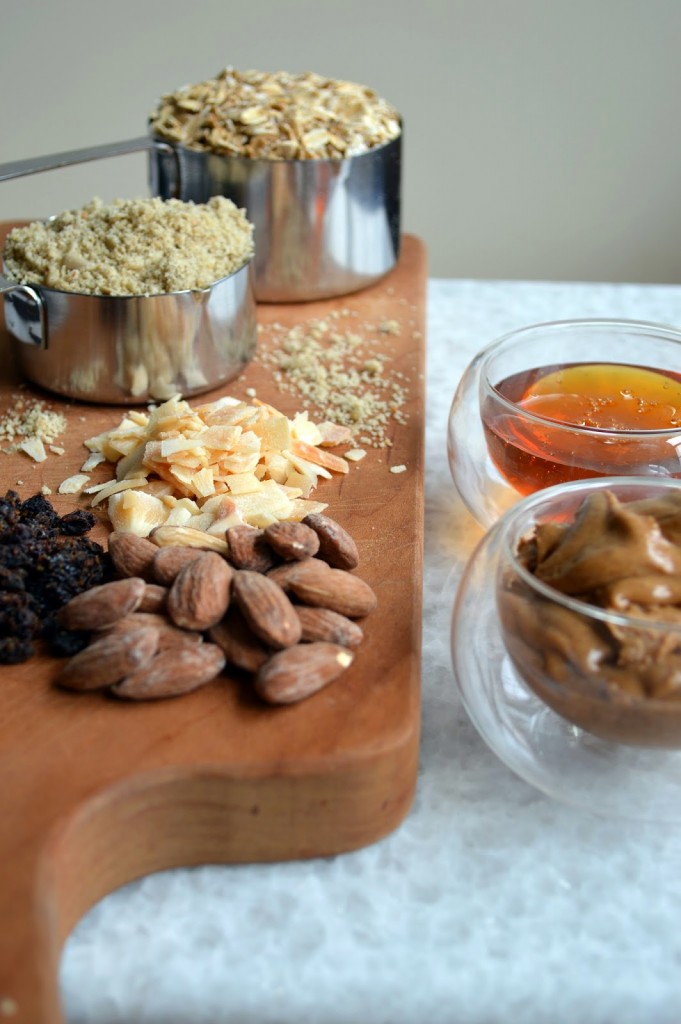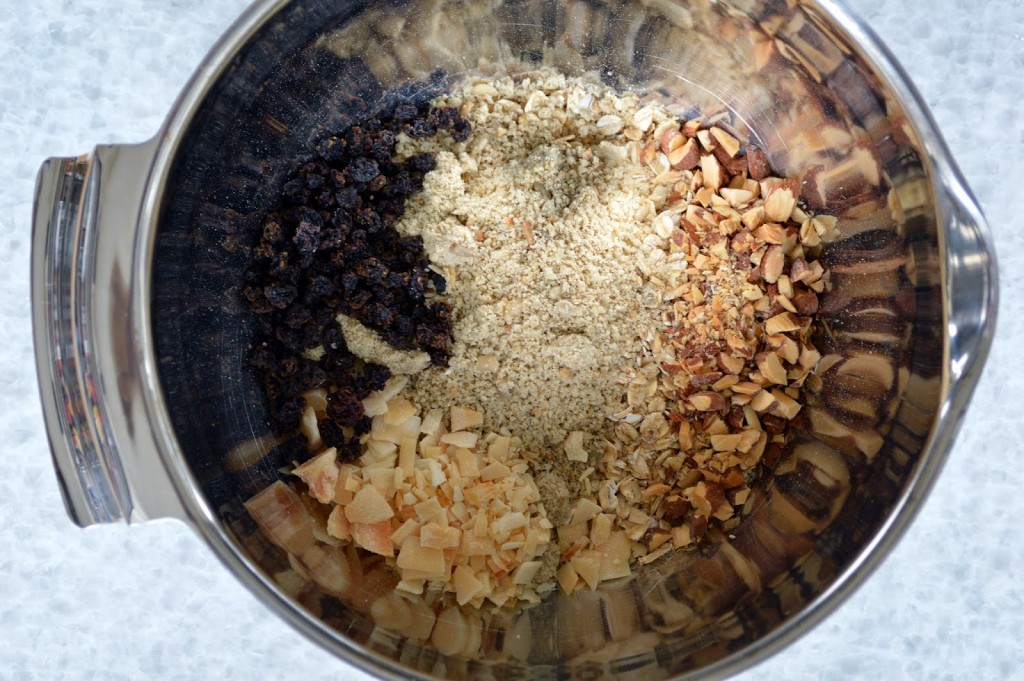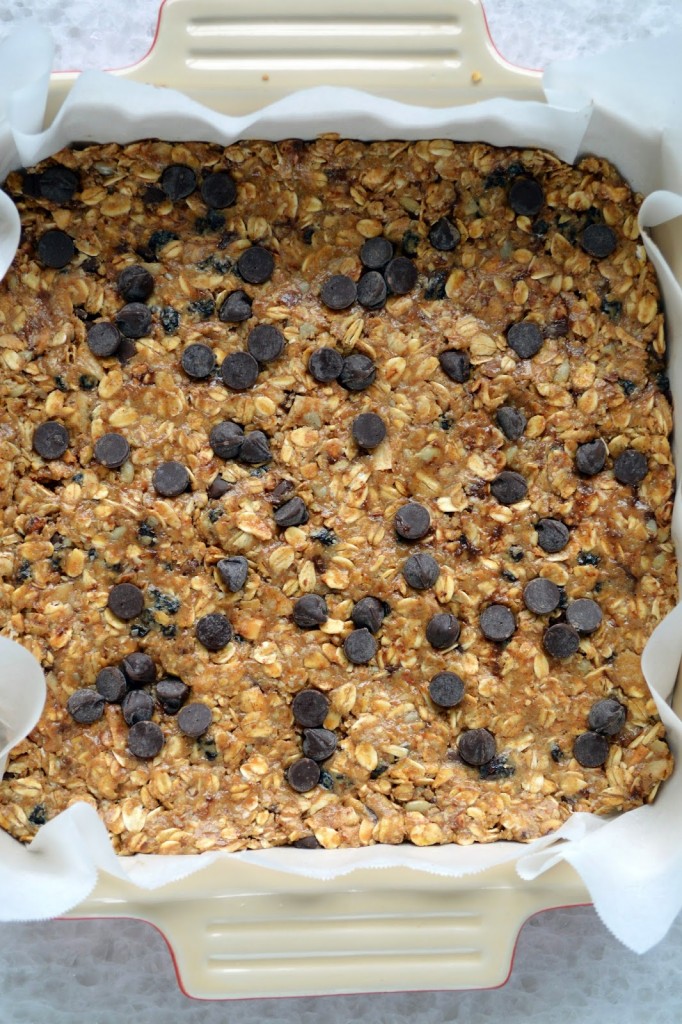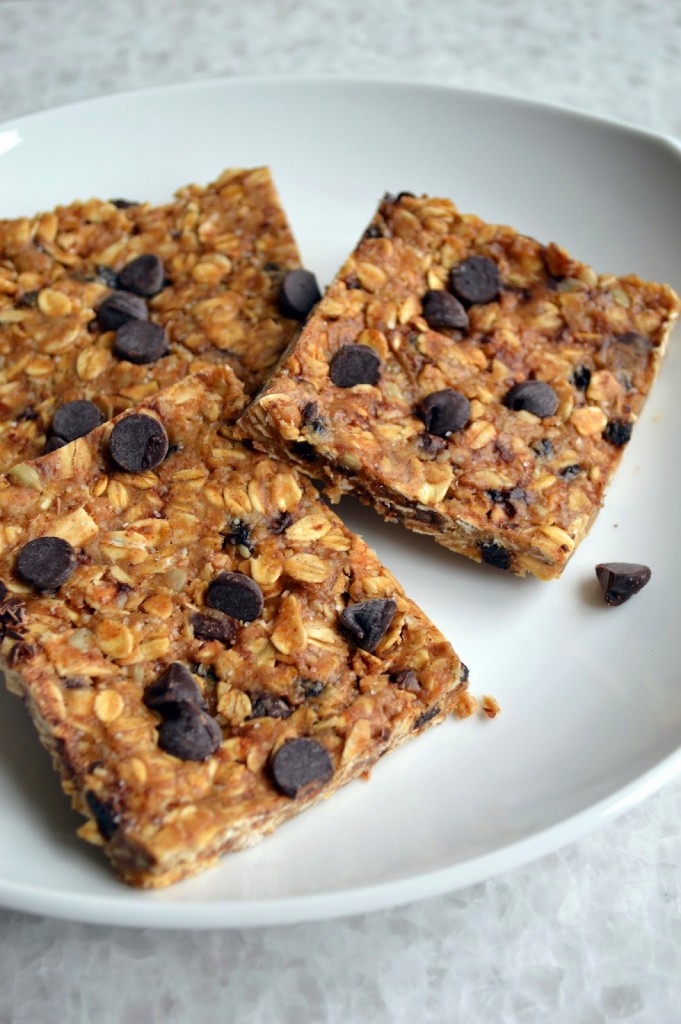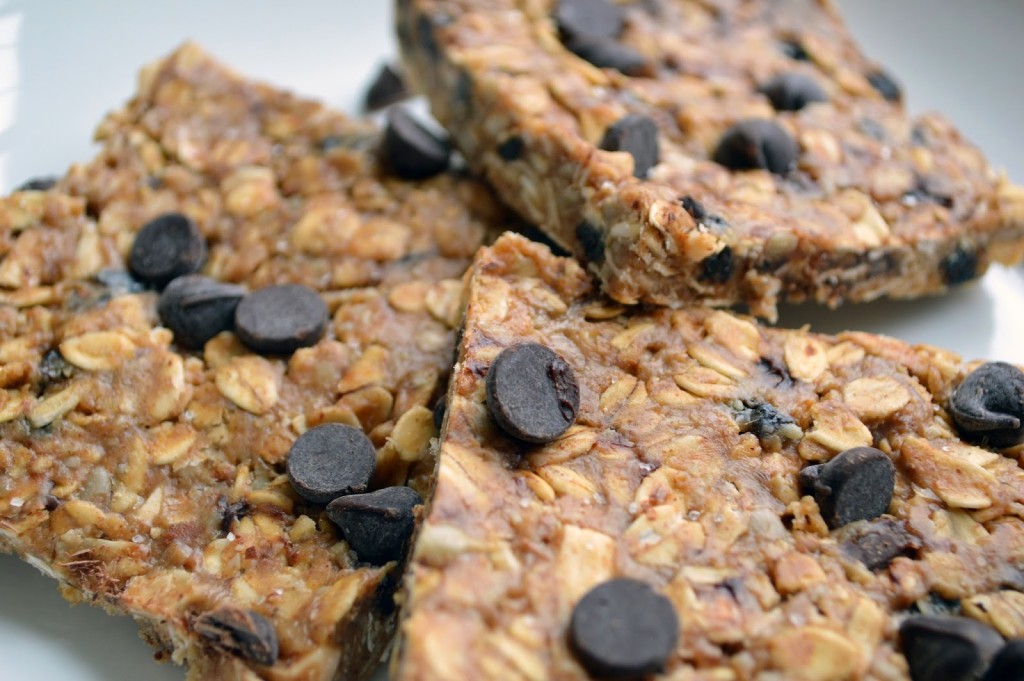 No Bake Granola Bars
Makes six granola bars (or nine small bars)
Ingredients
1/2 cup nut butter
1/2 cup honey
1 cup old fashioned oatmeal
1/2 cup ground flaxseed
1/4 cup shredded coconut
1/2 cup chopped nuts
1/2 cup dried fruit
Directions
Microwave nut butter and honey until warm, approximately 30 seconds. Stir together.
Stir oatmeal into the nut butter and honey.
Add coconut, dried fruit and chopped nuts. Stir in the ground flaxseed.
Press the mixture into a pan sprayed with cooking spray and freeze for 45 minutes.
Cut into bars and enjoy. Store remaining bars in the refrigerator.