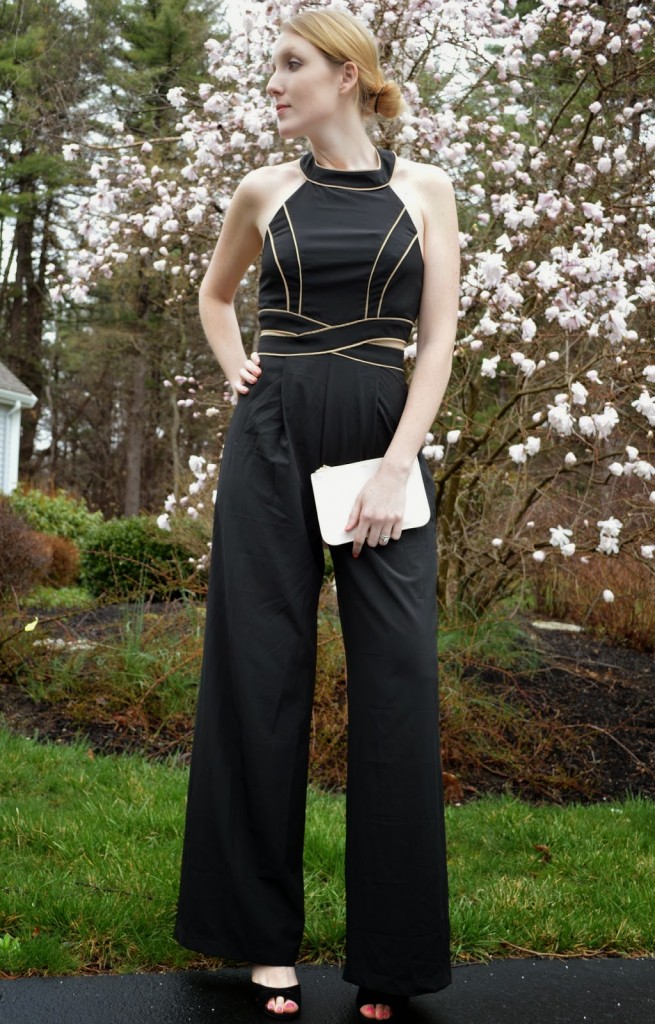 [Arden B. jumpsuit (similar here), Nine West heels (loving these), H&M clutch]
Has anyone ever asked you, "What would you wish for if you had three wishes?" I came up with one of my answers this weekend. It was particularly unpleasant, rainy and dreary on Saturday and Sunday. So the thought popped into my head that I would really appreciate always being warm or content regardless of the weather. If I never had to feel goosebumps again or experience teeth-chattering cold, I'd be alright with that. Well, my sister proceeded to ridicule that wish but at the moment it seemed brilliant.
This jumpsuit was my chosen weather compromise for a dreary day. The temperature dropped too low for a spring dress, but the long pants and halter top offered the perfect balance. I love the side cutouts and tan piping that offer accents to the otherwise monotone outfit.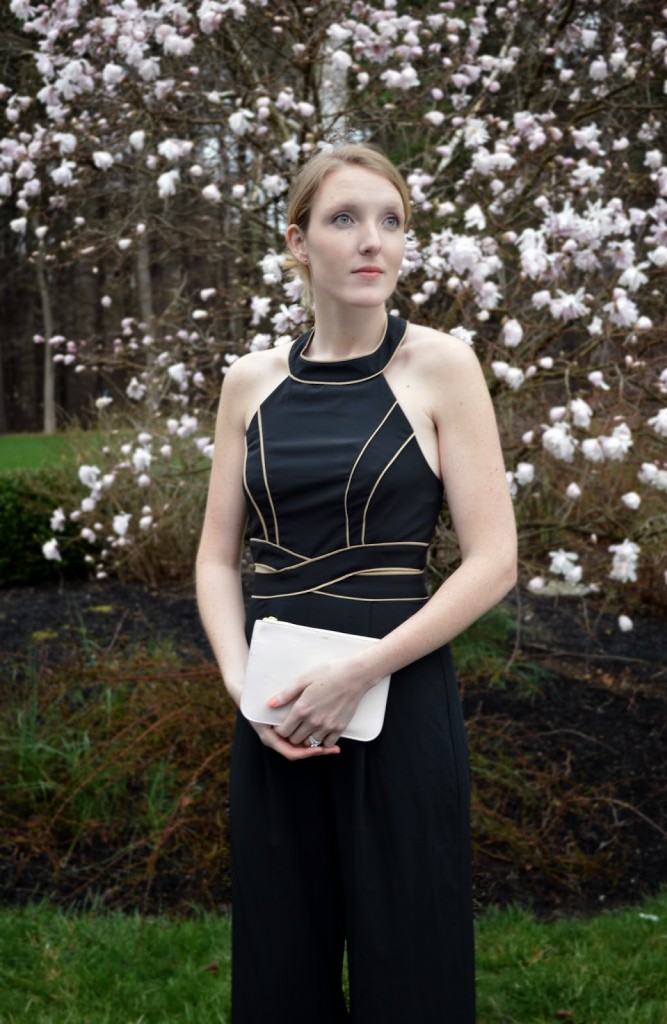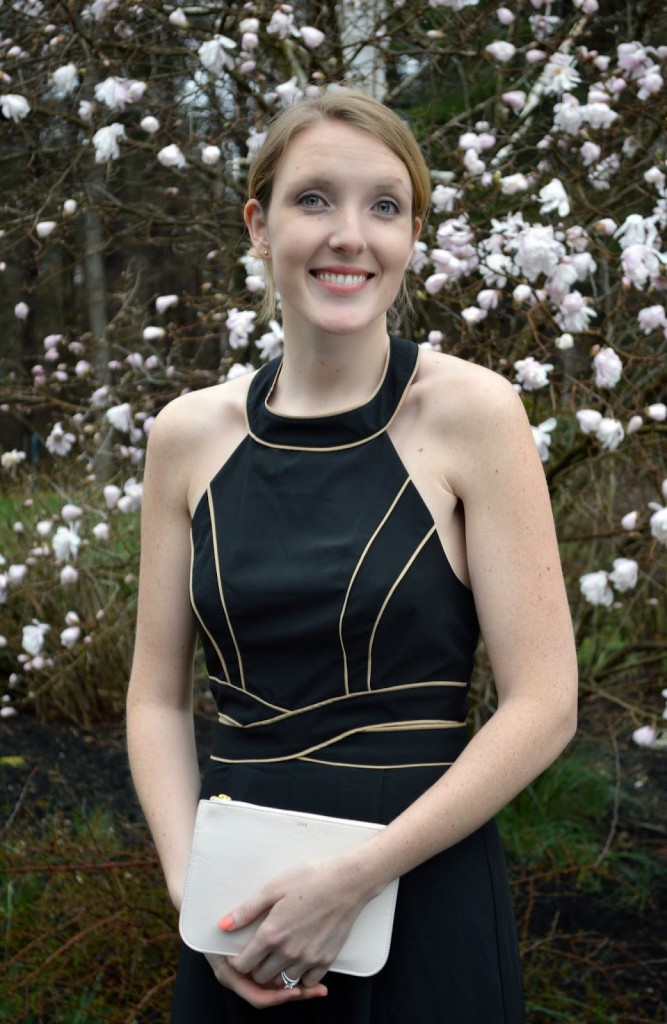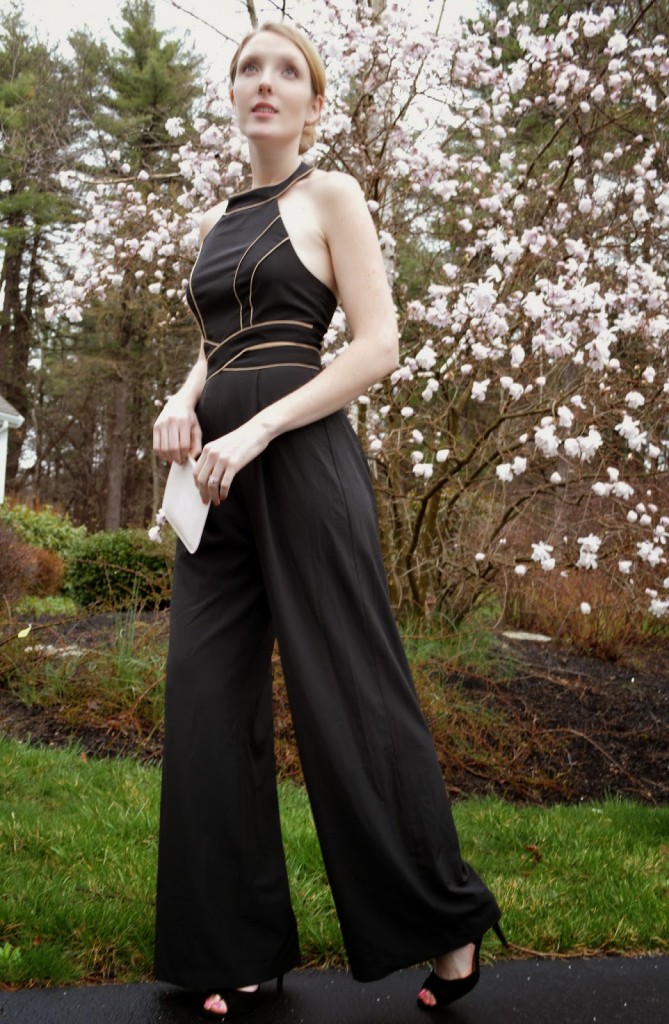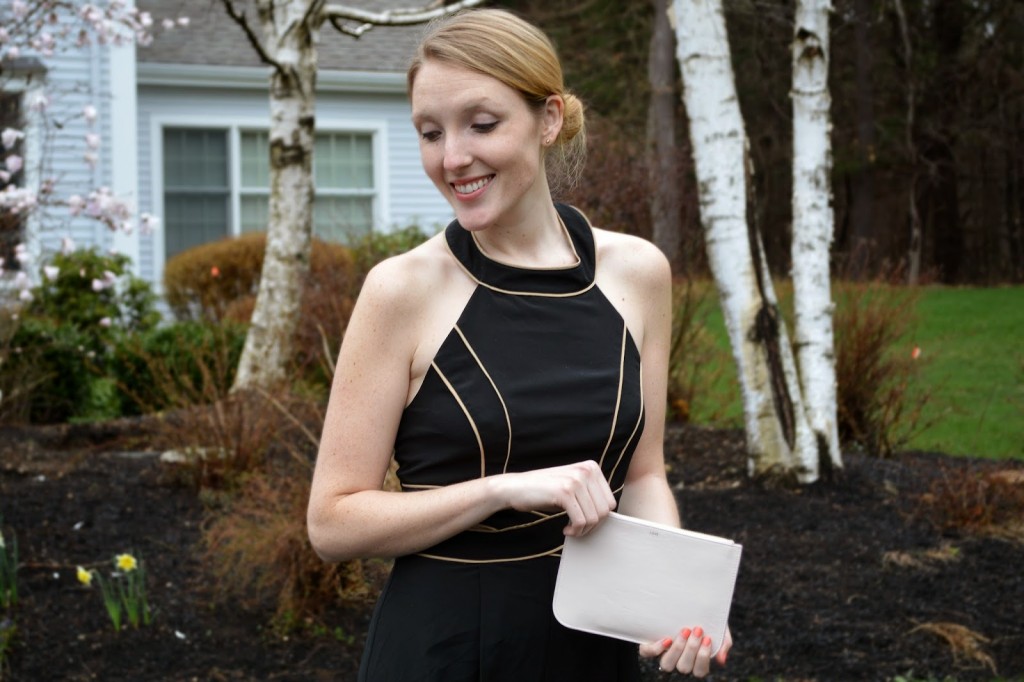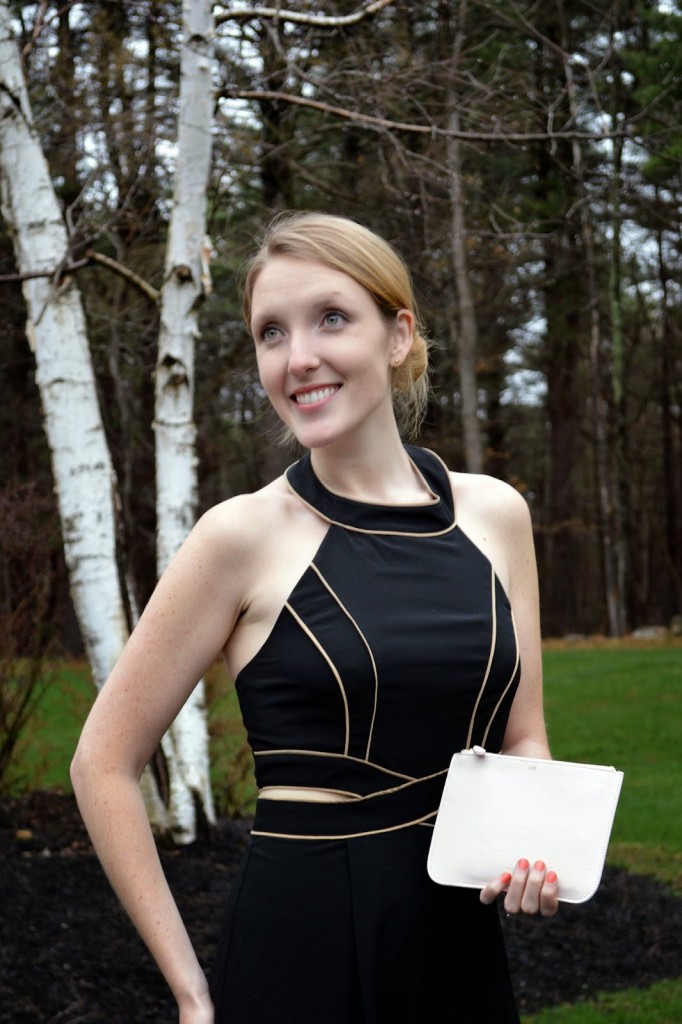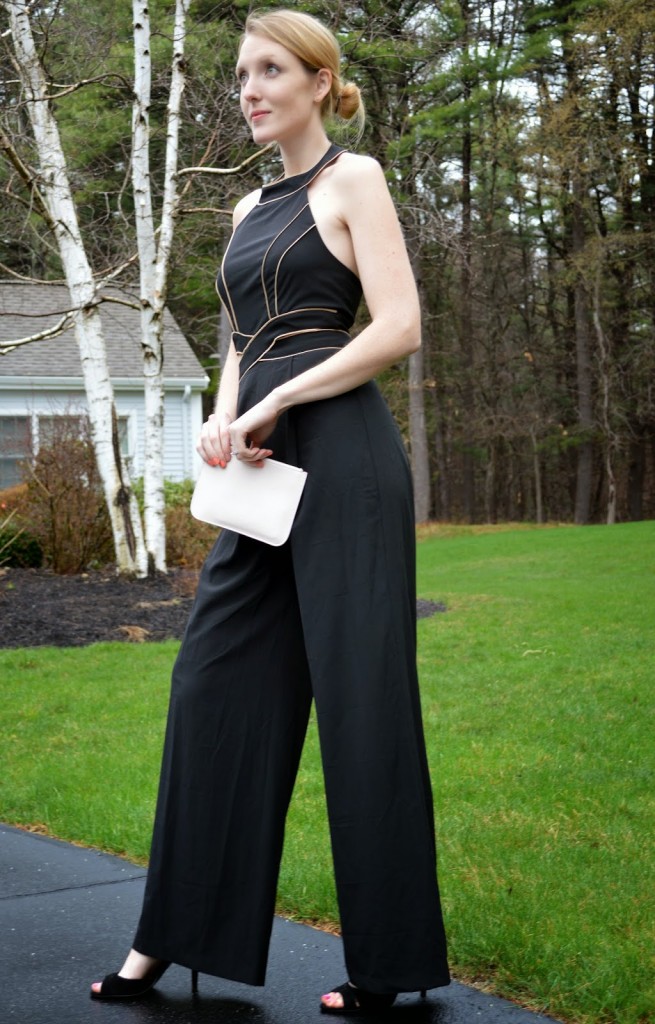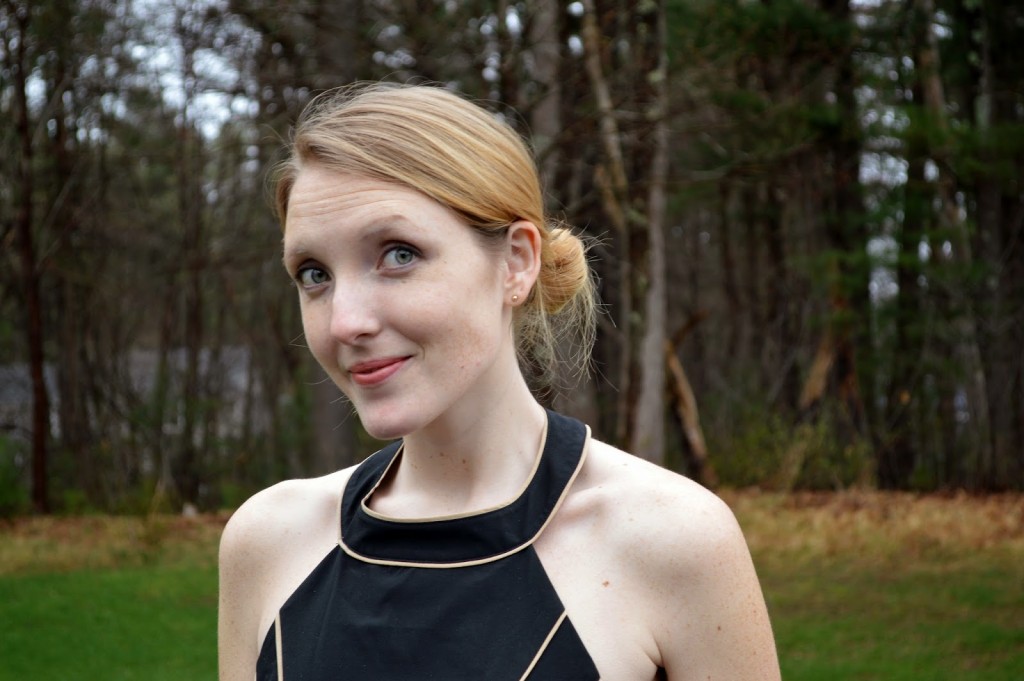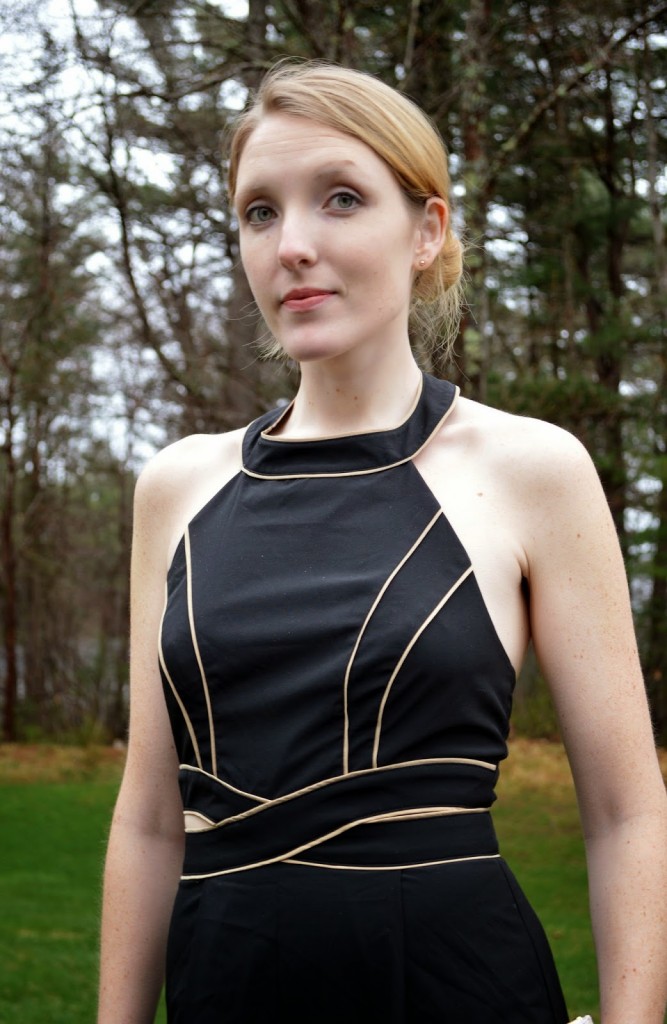 shop similar styles