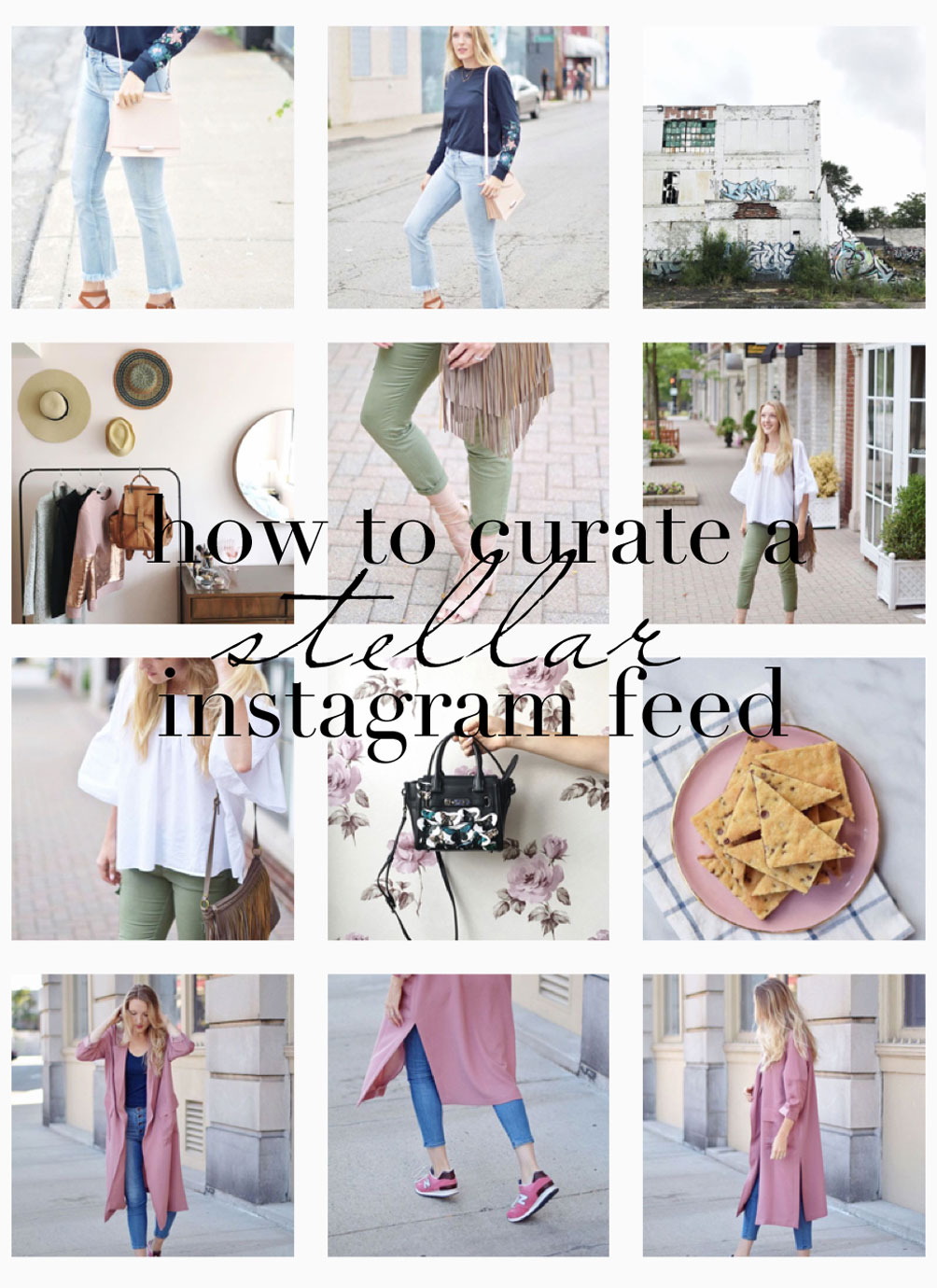 Last week I had the pleasure of being a contributor to The Blog Issue. I pulled together my tips on how to curate a stellar instagram feed and wanted to share those insights here.
There are countless applications, articles, and opinions about growing your Instagram account. This isn't that. Because it's one thing to get someone to your account for the first time but a whole other animal to keep them coming back. And that's where curating a stellar Instagram feed enters the scene.
So before we get into all the juicy details, let's come to a mutual understanding: patience is key. This process won't happen overnight. And the more you stress about previous posts or having instant perfection it'll cause this to become a burden instead of an artform. Now onto how it's done.
Whether you're 'gramming for business or personal use, these concepts stay the same. In my years as founder + creator of one brass fox I've done a bit of both. So here are my top nuggets of insight for creating an eye-candy account that'll dazzle followers time and again.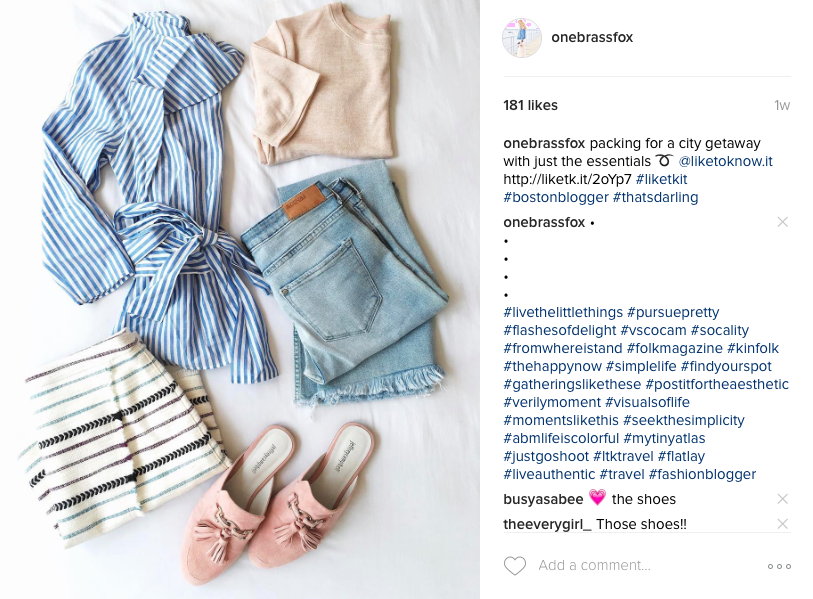 LOOK AT THE GRID

This is the most important piece of advice I learned when starting out. I used to just be concerned with individual images and not take into consideration how one picture affected the rest. But then I began looking at my feed as just that—a story-telling collection of images. So, before randomly selecting your next upload, click the nine-button icon and get familiar with how the page is trending as a whole. That will affect every other step in this process.

NOTICE COLOR PALETTE + FLOW

Now that we've established a 'grid view' of the feed, it's time to make that cohesive—something your followers just want to keep scrolling through. And paying attention to hues is the way that's achieved. This doesn't mean that every picture is identical, so stick with me.
First, I recommend settling on an editing pattern. I choose to overexpose and desaturate my images using Camera+ (an easy iPhone app). I like that blown-out look without overwhelming color. See here, here, and here. But this is entirely subjective. If you love color and want to enhance your feed that way, go for it! Whatever you prefer, stick with that style. Soon the editing process will become second nature.
Second, once you've settled on a pattern, pay attention to how the colors of one image affect the next. Choose complementing tones instead of harsh contrasts. For instance, I placed this picture next to this Even though the scene itself is completely different, from the 'grid view' they pair beautifully and offer a natural flow to my feed.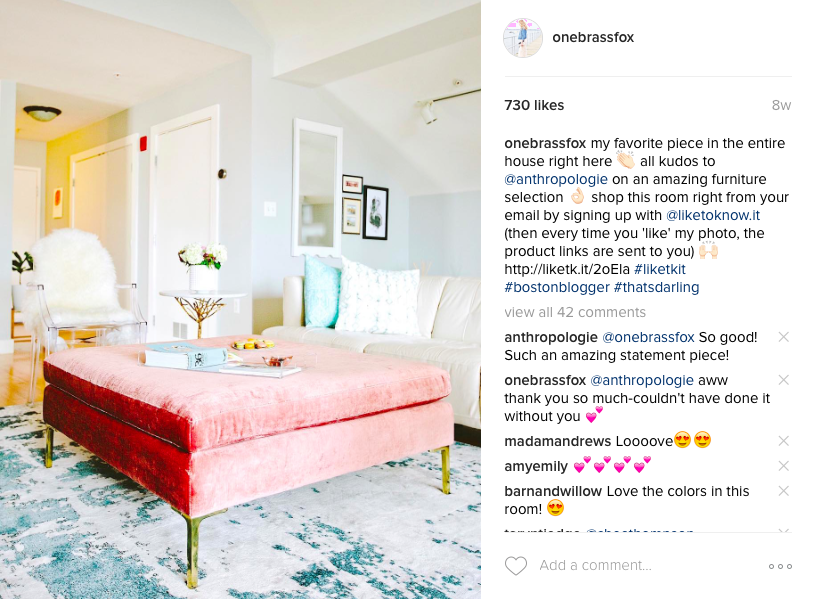 VARY PERSPECTIVES

Being a fashion + lifestyle blogger, this is one I continually try to master. Although I cover lots of clothing, etc. I don't want the feed to get redundant or stale. So, when posting outfit images, I want up-down shots, sideways views, and in-motion I also intersperse lifestyle shots such as travel, home décor, or food. And for those I alternate wide landscapes with close details. Ultimately this creates a dynamic aesthetic instead of feeling as though they've all blended into the same thing.

QUALITY OVER QUANTITY

This could be said a zillion times over. Don't post for the sake of posting. Ensure that every part of your feed is gorgeous, intentional, and in line with your aesthetic. Instagram is obviously a super-saturated platform; so don't add clutter to your own space on there. Keep it 'clean' with great imagery.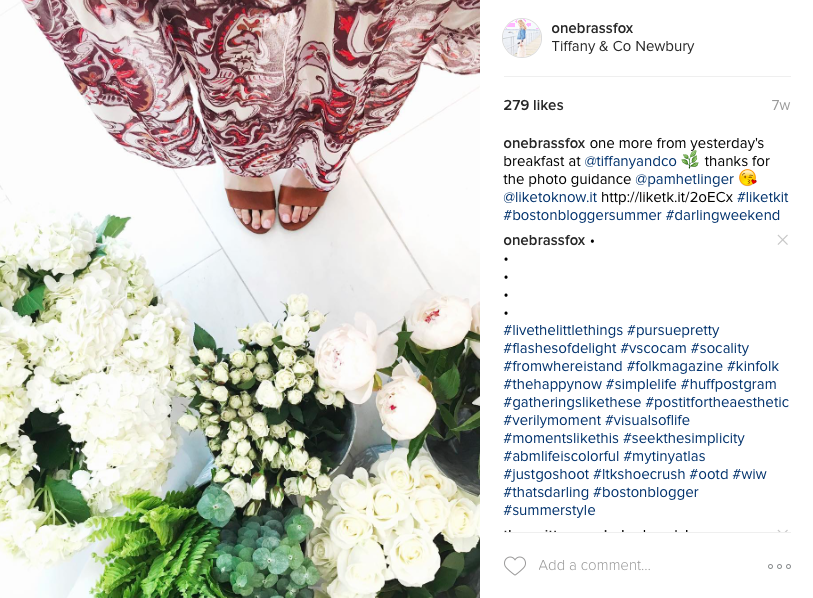 BE A RELATABLE RESOURCE

This is like a two-for-one insight. First of all, it's to remain genuine in your voice or captions. If you're funny, be funny; if you're sarcastic, own it; if you're a poet, well have at it. The point is from the image to the caption, your audience wants to see you Secondly, use your captions as a resource. For instance, if you're posting a perfect latte picture (come on, we're all guilty of it), mention the cafe or say exactly what you ordered. That becomes a recommendation for your audience. And not every post has to be monumental or insightful; but it's great to pepper those in where possible to make yourself an invaluable + trusted voice.