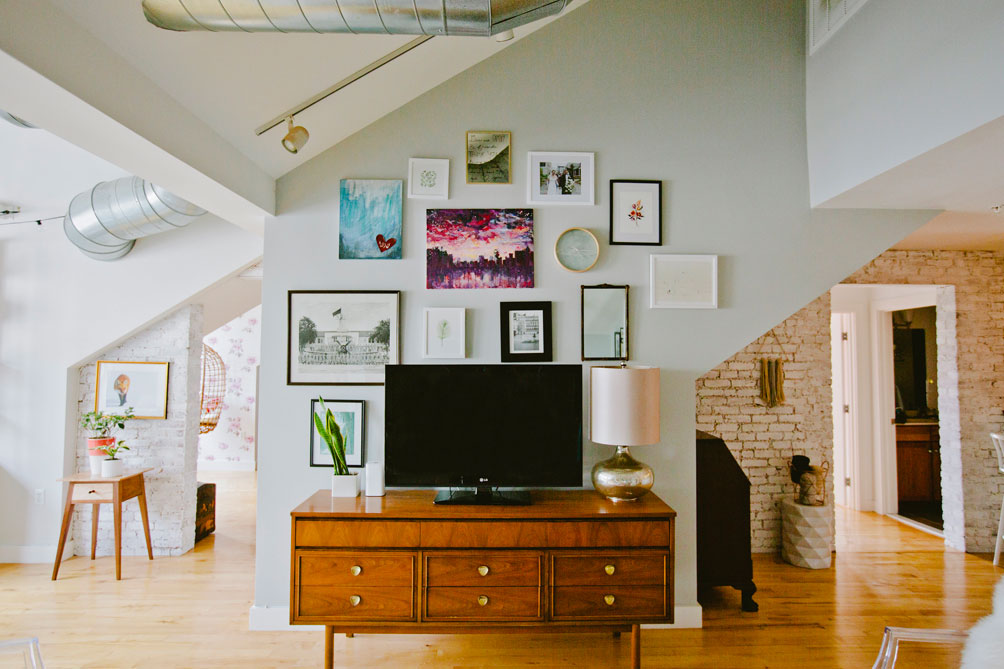 E and I have been thinking about this post for a long time. So we've finally organized our collective thoughts to share them with you. But we want to clear something up right from the start: in no way are we trying to dictate someone else's life decisions. We're also not trying to crown ourselves as the perfect shining example. Believe me, the processes were far from perfect. But what we want to convey is that investing in a home is possible. And we've learned some house buying tips along the way. So here's our nugget of insight about why we bought, what steps made that possible, and things we'd do differently next time.
Why did you decide to buy a home?
All the credit here goes to Leslie's dad. When we got engaged there wasn't a thought in our mind of buying a place. We both worked in the city and imagined the logical next step was to rent somewhere. Putting down roots felt too permanent at the time. But we also felt a degree of sticker-shock when seeing Boston's rental prices. So Leslie's dad made the first suggestion to buy. His perspective was financial and long-term. We should build up equity in a 'starter home condo)' instead of paying rent. That equity would then be used to buy a nicer, more desirable place down the road. While the process wouldn't be easy, ultimately it was the most savvy use of our funds. That's a short version of the story. It took more convincing, but he finally got us on board.
How did you decide where to live?
One word sums this up: budget. On the first purchase, we couldn't afford to live inside city limits so we branched just outside. And at that point we weren't concerned with neighborhood. Our most recent home purchase was more about family friendliness: neighborhood,  proximity to relatives, friends, and church. So we narrowed our search by region first then budget.
What steps did you take to make the decision financially possible?
For the first round of home buying our situation was unique. We were engaged and Leslie was able to live at home to save money. This was a massive bonus for us. Despite some wedding expenses, we put every additional penny into a designated savings account. After a few months we'd saved enough for a small down payment and therefore knew what we could afford.
The second time around required a few different steps. And it started with the one thing we've done ever since getting married: automatic savings. As soon as a paycheck hits our accounts, we transfer a percentage into savings. We never consider those dollars part of our 'spending' money. So we live on what remains. And since we started that habit early, there's never a feeling of loss or deprivation. Additionally, we're careful with our credit scores and never letting payments go late or maxing our cards. Our solid numbers really helped in getting better interest rates/loan approval.
Not soon enough. The reason we say that is because we first looked online. We found random mortgage calculators and used those as our guide. But truly they are not accurate. We wound up rather surprised to find our max budget was far lower than the calculator said. Furthermore, those things don't account for cash needed on hand in order to close real estate deals. So many added costs pop up that a bank can help outline/explain. So even if you don't go in for a pre-approval, just get the input of someone who can see your finances and guide the early stages.
Did you use a realtor?
Both times, yes. And if we could say this a thousand times we would: choose carefully. Not all realtors are the same. And they are the backbone of this entire process. Don't be shy about 'interviewing' them before you commit. Make sure that both your personalities and your priorities mesh. The last thing you want to deal with is poor guidance throughout such a stressful purchase. The second time around our realtor was a total gem. For example, she waited with our flat-tired car while we hailed an Uber to our home inspection. That's serious dedication right there.
How many places did you see before deciding to buy?
As mentioned before, the first time we bought it wasn't so much about location. So we saw tons of condos in various cities/towns. It was helpful to get a sense of what type of space we could afford. The second time around, we had a smaller radius to search. So we didn't tour quite as many homes. We had a longer must-haves list that narrowed our pool to choose from.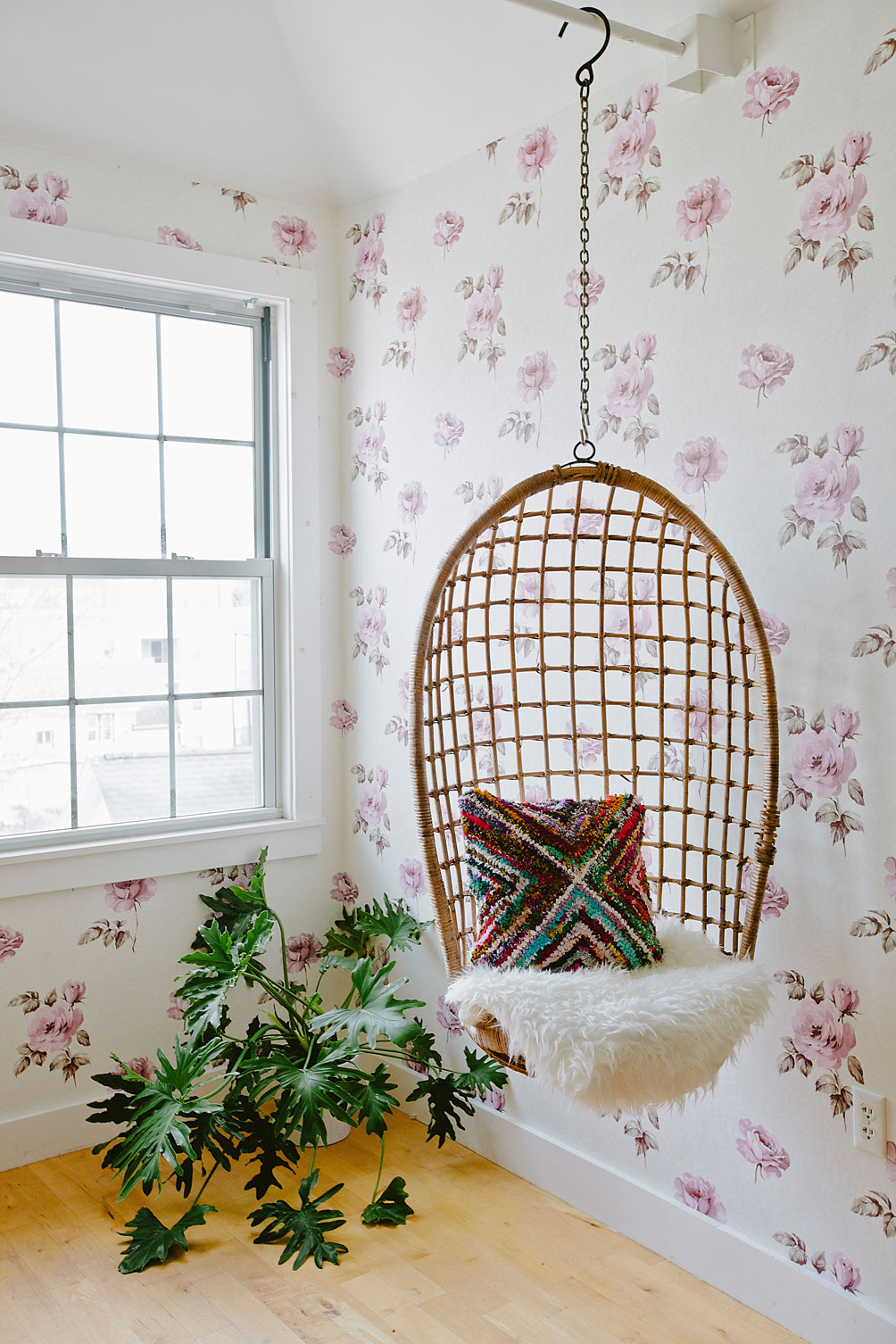 What was the actual purchase process like (offer, contract, inspection, closing)?
Both of Leslie's brothers have worked in real estate. And her oldest brother gave us the best advice when first looking to buy a condo. He said, "Nothing is final until the keys are in your hand." It's so easy to get swept up by the excitement–especially when your offer is first accepted. But, both times we bought, we had major letdowns after that point. In each case we lost a property where our offer had been accepted and we were in the 'serious' stages. For different reasons, the deals fell through. And while it was devastating at the time, we couldn't be more grateful for that turn of events.
Our other feedback about the purchase process is that it's tedious. Dealing with big numbers and bank accounts takes time. But never worry you're acting like 'The Riddler' if you ask a million questions. Any big questions or red flags are better addressed before the signing than after. Do your research, hire the right people, and never put your name on something you haven't fully read.
Do you plan on buying again in the future?
Yes. We knew, in buying our current home, that it wouldn't be forever. But we do plan on staying put for a few years. It's a great space and neighborhood to begin our family. Ideally, our next step will be to build a home. That's something Leslie has dreamt of her entire life. And E can't wait to design his own manly-man cave.
If you have any other house buying tips to share we'd love to hear them! xx, L + E
images by Amy Emily Photography