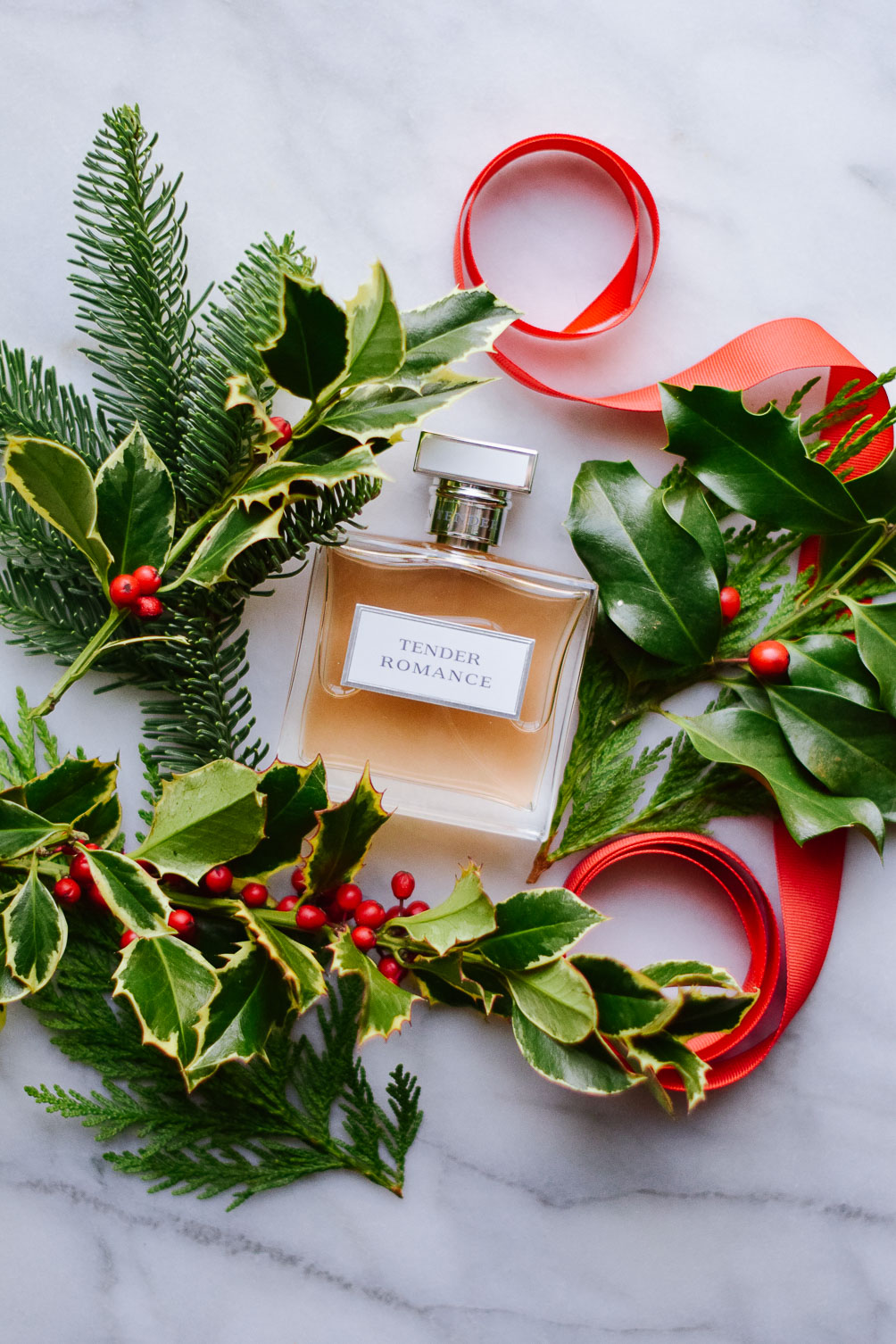 I'm someone who rarely changes up my preferred scent. Partly that's out of habit and partly it's from the fact that I find it jarring for the first few days. I'm pretty sensitive to smell (even without this added pregnancy nose) so I like to be consistent. But the holidays are a time it feels appropriate to change up my routine. It seems like the right excuse for stepping outside the box with something special. So today is all about my process of choosing a winter fragrance with Ralph Lauren.
WHAT TO LOOK FOR
Scent is ultimately subjective. It functions as almost an extension of someone's personality. So choosing is based on both preference as well as whatever emotions that smell evokes. But, in general terms, winter fragrances will have different undertones than summer. During colder seasons it's best to look for warm, rich perfumes. They'll have heartier, more recognizable accents. In Ralph Lauren's 'Tender Romance' this comes alive with notes of cashmere + magnolia. Oftentimes winter scents will also highlight accents of vanilla, amber, cedarwood, or musks.
HOW TO DECIDE
This isn't the time for a snap decision. Browse the perfume counters of your favorite beauty department, pick up a few sample spritzers, and give it a few days. Wear one from morning until night and see how you feel toward it. What can happen is the scent evolves or changes based on your own body's reaction; so, although it may be perfect at first spray, a few hours later it can seem entirely different. Another thing I make a priority is seeing how E reacts to the smell. Other than myself, he's the other person having to experience it most frequently so I want to make sure he's on board with the fragrance as well. Once I'm confident and he's comfortable, we're good to go.
WHEN TO SWITCH
The seasonal transition to a winter fragrance generally happens right before my first holiday party. As I mentioned above, it takes me a few days to adjust. So I spritz myself in the mornings leading up to that occasion and get my nose used to its newness. This also gives me a chance to know the right amount: does it call for one spray or two? I don't want to be that guy at the party making everyone's appetizer taste like my magnolia + cashmere scent.
shop this post

Thank you to Ralph Lauren for partnering with us on this post.