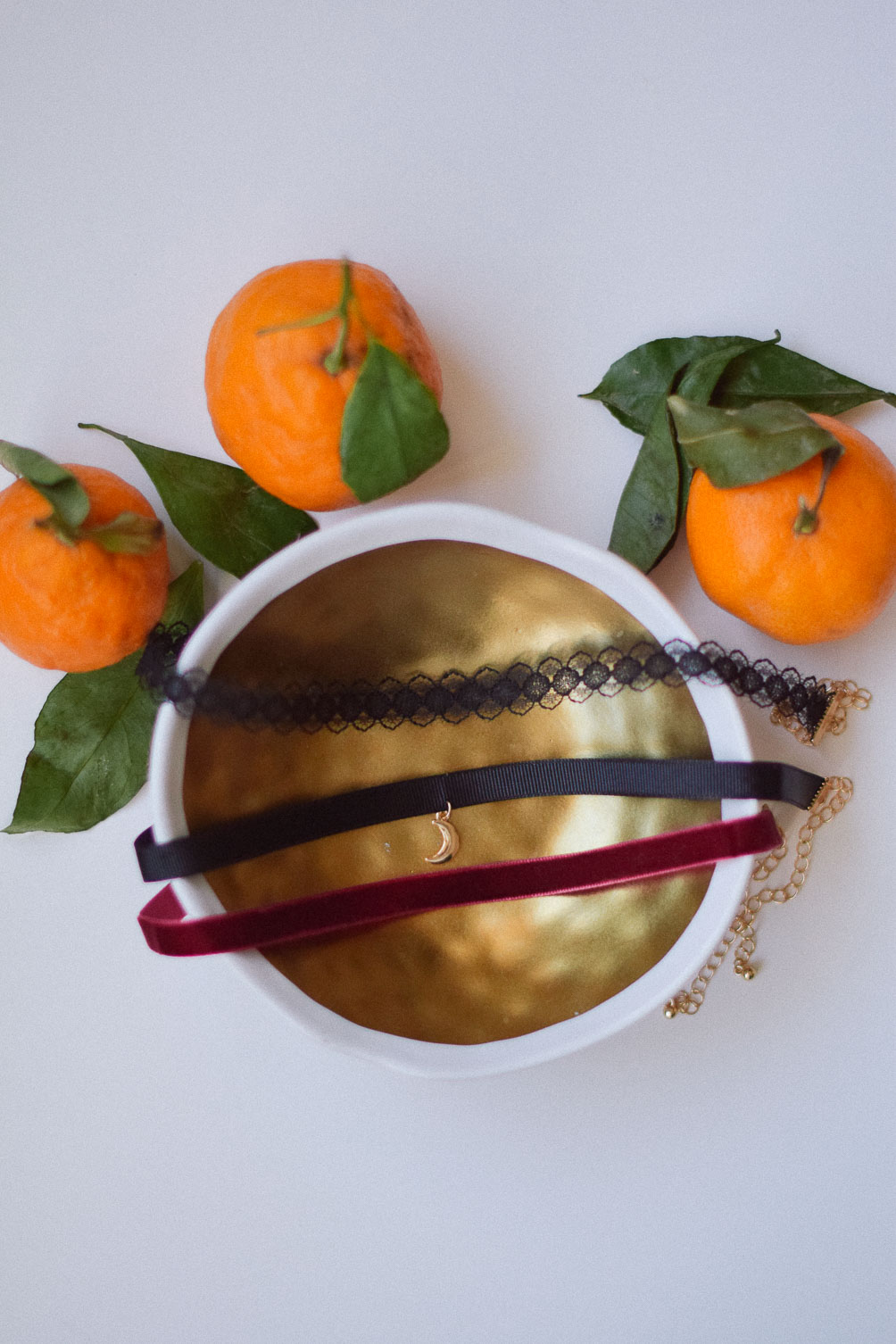 It makes me feel rather old to have fashion trends from my childhood come back around. Have I really been alive long enough to see these things cycle twice!? But, when it comes to choker necklaces I can't be too upset. I embraced it in the late nineties and I'm glad to be doing so again. They make a simple yet elegant statement that feels flirty at the same time. And thankfully I've traded in my previous Madonna-esque plastic versions for some more sophisticated pieces.
So when it comes to styling choker necklaces for anything from everyday wear to holiday party outfits, I stand by three guidelines:
one: less is more – for me, the beauty of this style is in its subtlety. so I steer clear of overly dramatic pieces with too many dangly charms or flashy rhinestones. that way, it's fashion-forward without being in-your-face (or, more like it, in other people's faces).
two: watch the neckline – choose tops or dresses that will allow the choker to be a focal point. hiding it behind too many layers of material or letting it blend too closely with a collar makes no sense. as these pictures show, that doesn't mean it has to be a deep v-neck every time. but something that stays near your collarbone with draw all the attention to that statement jewelry.
three: contrast the textures – it may just be my dislike for matchy-matchy, but I never want to pair the same material choker as the top/dress I'm wearing. so if it's a velvet dress, I opt for a lace choker and vice versa. once again this lets every outfit stand alone while still complementing one another.
click on any product below to shop it directly

shop this post