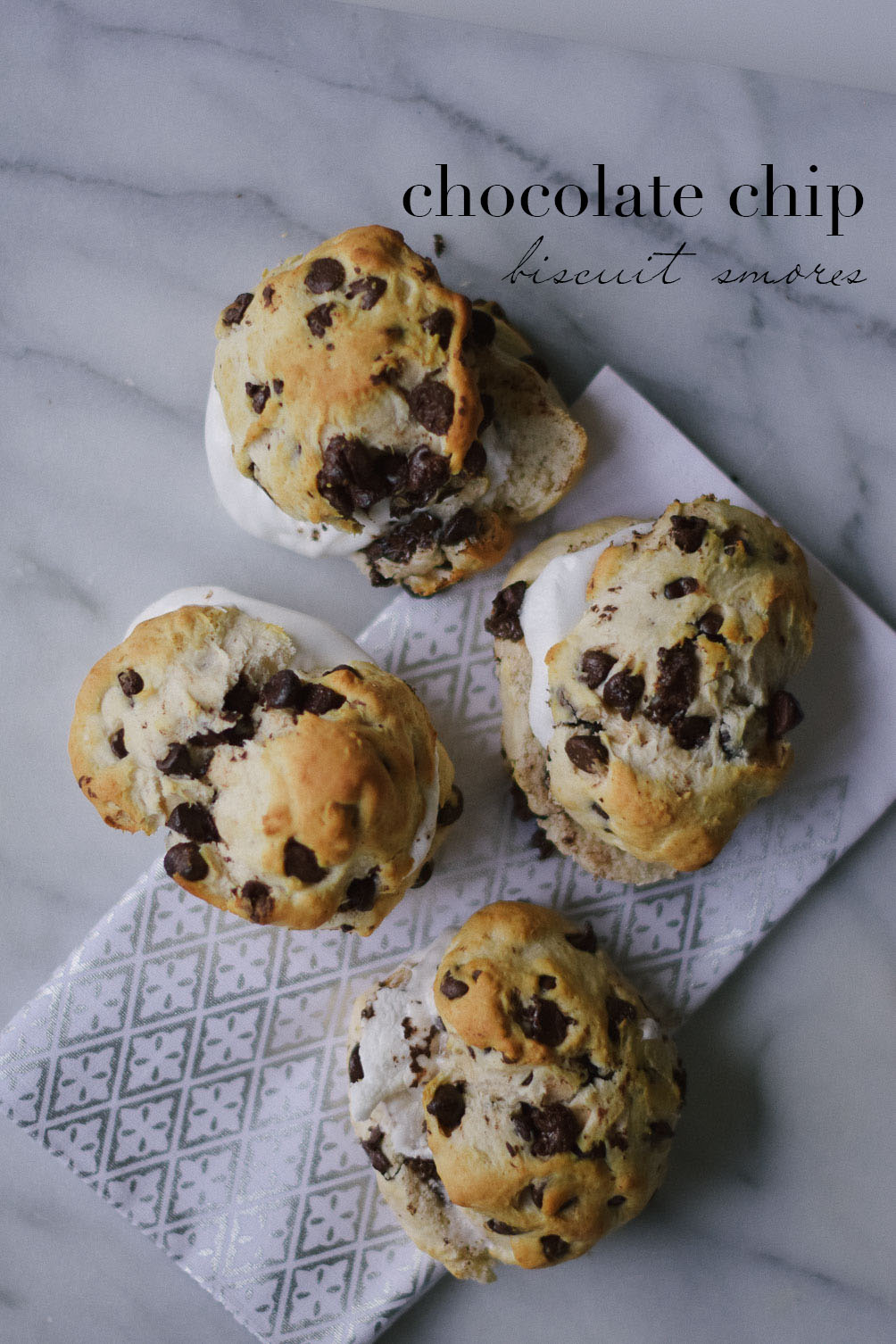 When tagging this post I had to categorize it as either 'Dessert' or 'Breakfast.' And I went with my better (read: honest) judgment in that it's more on the whole sweet tooth side of things. I can't guarantee it'd be a healthy start to your day. But it certainly would be a delicious one, no matter the time. These chocolate chip biscuit smores are all the gooey goodness one recipe can muster. Plus, the fact that there are only four ingredients makes them rather stellar. See full details below.
INGREDIENTS
3 cups Bisquick mix
1 cup milk
1 ½ bags of milk chocolate chips
8 large marshmallows
DIRECTIONS
Heat oven to 450.
Pour 3 cups of Bisquick into large bowl mixing bowl.
Add 1 cup milk and combine.
Knead 10 times on a floured surface.
Add 1 ½ bags of milk chocolate chips into dough and knead.
Divide dough into 8 large balls and place on cookie sheet (I lined mine with parchment paper).
Bake for 7-9 minutes until the biscuits are golden brown.
Remove and let cool.
Cut each biscuit down the center and place 1 largemarshmallow in the middle.
Place back in the oven for 3-4 minutes until marshmallow is toasted.
Enjoy chocolate chip biscuit smores immediately or store in airtight container to keep fresh.