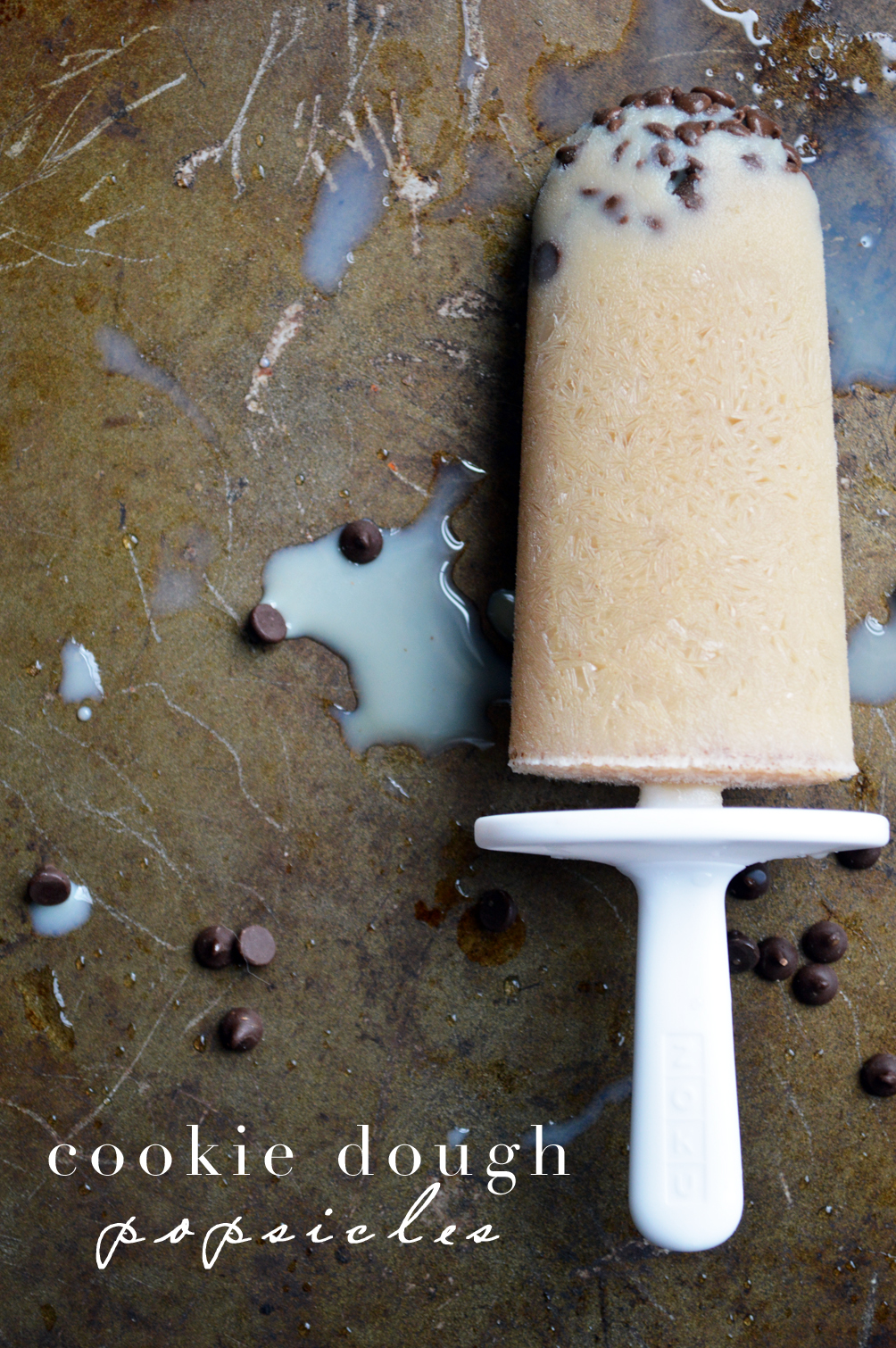 I'm going to dub this recipe 'regrettably easy.' And why you ask? First of all I learned how to make it, and second of all it's ridiculously easy. So that means it won't be the last time these appear in our house. The five ingredient cookie dough popsicles are the best of all things wrapped into a summer dessert. Tastes just like the dough (with a little less guilt) and kicks the high temps whenever you need. I whipped up a batch earlier this week and we've hit the freezer for them the past few nights. I used the Zoku molds. But if you're crunched for time (i.e. impromptu party or no dollars left for the ice cream truck), try their Quick Pop machine for faster results. Full recipe below!
---
INGREDIENTS
2-1/2 cups milk
2/3 cup light brown sugar, packed
couple pinches salt
2 teaspoons pure vanilla extract
1/4 cup + 1 teaspoon mini chocolate chips
DIRECTIONS
1. Place milk in a microwave-safe bowl and heat for ~1 minute, or until warm to the touch.
2. Stir in brown sugar and salt until dissolved. Stir in vanilla.
3. Place 1/2 tablespoon of chocolate chips in the bottom of your popsicle molds. Fill to the top with milk mixture. Insert sticks and freeze until solid.